Matt Light is a notorious jokester in the Patriots locker room, with teammates and the media alike. The left tackle's sense of humor was on full display Saturday, when he was asked if, as a veteran, he dreads training camp.
"Oh, it's a great opportunity to come out and lose some pounds, man. What are you talking about?" Light replied, while turning to look at a somewhat overweight reporter.
"Why are you looking at me?" the reporter asked good-naturedly.
"Not so much your upper part, but your midsection," Light pointed out with a laugh.
Asked for his thoughts on the perception in some media circles that the Patriots are a team in transition (i.e., rebuilding with a youth movement), Light offered a pithy answer.
"I think you guys do a great job coming up with adjectives to describe how we do things, but quite honestly… If you guys predict something at this time of the year, and you're right, I would be extremely shocked. And I'm not saying you guys aren't good at what you do. I'm just saying that, every person out there in the media always has something they're going to spout off about, and then it's like, 'Why count 'em before they hatch?' What you're going to see is what you're going to get. But you guys are all going to have to wait like everybody else until the start of the season and see how things settle in."
As usual, Light saved his best material for last. With rookie hazing in the news given the Dez Bryant story in Dallas, the subject came up in Light's interview. His response was characteristically tongue-in-cheek.
"I'm trying to think … hmm … not really, no. There's a lot of peace and happiness here at Patriot training camp. It's like a brotherhood. We don't single anyone out. Have you ever seen any hazing by any of us?"
One reporter brought up the Foxborough tradition of soaking a portion of the field on which the rookies are asked to slide after a loose ball, Light had an explanation.
"That's a training technique … agility work, flexibility, and how they operate under pressure – as in, like, from a hose."
That drew big laughs from the assembled media.
"I can't think of an example where we've done any kind of hazing to a rookie," Light concluded, before citing the other training camp tradition of bad haircuts for the rookies.
"I mean, those guys cut their own hair, if you want to bring up some of those examples. That's never been a veteran-led push. That's really for aerodynamics and for sweat control."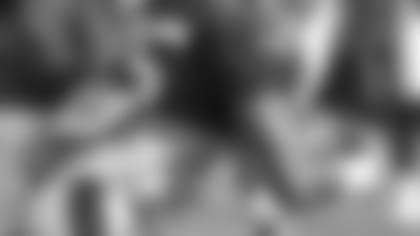 ]()Saturday Afternoon Notes*
Weather: Sunny, 80s, comfortably warm, dry, and breezy**
Who's Hot: Patrick Chung **After getting beat a number of times in pass coverage on Friday, the second-year safety was active in several pass breakups on Saturday, including an interception against the scout team offense.
*Who's Not: Tom Brady and his centers
*For the second straight day, Brady has had to jog a lap around the practice fields after fumbling a snap. Friday, rookie Ted Larsen was his partner in crime; today it was his usual suspect, Dan Koppen.
*Play of the Day: Maroney TD run
*During red zone work toward the end of practice, when the competition between offense and defense ramps up, Laurence Maroney took a handoff in a fourth-down, goal-to-go situation. Maroney got an excellent push from the right side of his o-line and rode their backs into the end zone for the score.
Ten players were either not in pads or not in attendance at all. Wide receiver Matthew Slater, linebacker Derrick Burgess, guard Logan Mankins, o-lineman Nick Kaczur, and defensive lineman Ty Warren were not seen on the practice fields. Defensive back Bret Lockett, running back Thomas Clayton, defensive lineman Kyle Love, wide receiver Wes Welker, and defensive lineman Ron Brace were in attendance, wearing shorts and t-shirts and working with the team's medical staff.
On a positive note, wide receiver Darnell Jenkins was in full pads for the first time this summer. He'd been present for the previous five practices, but only took part in rehab-type activities.
Receivers and corners faced off in a new variation on an old one-on-one drill. Instead of having a ball thrown to them, however, the idea was to battle for position within the first 10 yards of the line of scrimmage. Rookie free agent Buddy Farnham struggled to get open against Devin McCourty and Terrence Johnson on a couple of occasions, while Brandon Tate kept getting shoved wide out of bounds. Toward the end of the drill, future Hall of Fame wide receiver Randy Moss was witnessed giving pointers to some of the younger defenders.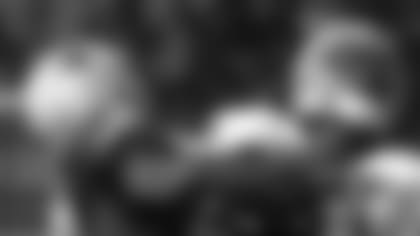 ]()* When the two positions faced off in the next period, quarterback Tom Brady was throwing to the receivers and there were a few memorable moments. On one play, cornerback Leigh Bodden provided tight coverage on Moss, following him step-for-step down the left numbers. Brady's pass was underthrown, perhaps intentionally, so Moss pivoted 180 degrees counterclockwise to haul in the ball, making it look frustratingly easy, despite Bodden's valiant effort to bat the ball down.
A few plays later, Brandon Tate ran a deep out-route versus McCourty. He made the catch, tip-toed to stay in bounds, then turned and ran upfield as McCourty trailed. The defense came back on the next play, when Brady went deep to rookie Taylor Price, who had gotten open on a fly route down the right numbers. But safety Brandon Meriweather closed quickly and knocked the ball away at the goal line at the last second.
Rookie corner Terrence Johnson pulled up lame in the aforementioned drill against the receivers. His injury appeared to be in the right leg region.
In another new drill, three groups of offensive linemen and tight ends squared off against d-linemen and outside linebackers, with a running back carrying the ball behind them. The point of the drill, clearly, was to run block and defend against the run simultaneously. No notable plays emerged, but it was a new addition to the usual camp drills, so, it was worth mentioning.
When the defense faced a scout-team offense, Farnham made a nice catch in traffic on a curl route. After being taken down with a spinning tackle, he got up and ran back to the huddle, but before he got there, safety Patrick Chung ran up and tapped Farnham on the helmet as a congratulatory gesture. The move was notable because on Friday, the two appeared to have some heated exchanges in that same period.
Kickoff team was the focus of special teams work on Saturday afternoon. Meriweather, Brandon McGowan, Pierre Woods, Sam Aiken, Sergio Brown, Rob Ninkovich, Eric Alexander, James Sanders, Kyle Arrington, and Leigh Bodden got the bulk of the reps on the coverage unit.
During 7-on-7 action … Moss caught a rare case of "alligator arms." After getting open past Darius Butler, he was in perfect position to make a catch down the right sideline, but Chung was closing fast and Moss may have heard footsteps. He pulled his arms back and the ball hit his hands but fell to the ground. Later, Julian Edelman, in triple coverage, muscled the ball from safety Brandon McGowan as the two fell to the ground.
When Team O faced Team D, rookie Jermaine Cunningham got some reps at right OLB with Tully Banta-Cain at left. There were also numerous personnel groupings and alternating of positions by several players along the d-line in that period.
Kicker Stephen Gostkowski has been good on all his attempts except one on each day of camp so far. His lone miss on Saturday was a push, wide right, from about the 40-yard range on the far end of the field from the media tent.