With Tom Bradydone for the season, Tuesday marked the official beginning of the Matt CasselEra in New England as the Patriots continue to move forward with their new quarterback and prepare for Sunday's game in New York.
"We have a lot of work to do," head coach Bill Belichicksaid. "We have always had it tough with the Jets. The last time we played them up here, it was another dogfight and that is what we are expecting down there again this week."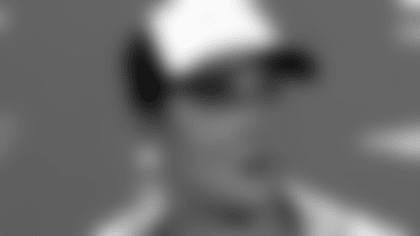 ]()Cassel will make his first start since his senior year at Chatsworth High School (California) in 1999 when the Patriots visit the Meadowlands for an early divisional showdown against the rival Jets.
The fourth-year veteran has been thrust into the starting role in the aftermath of Brady's season-ending knee injury and will look to build on his performance last weekend against Kansas City, in which he completed 13-of-18 passes without an interception and led two scoring drives.
Cassel has never started a regular-season NFL game, but he took all of Brady's reps during the preseason while the two-time Super Bowl MVP nursed a bone bruise in his right foot.
"He played more than any other quarterback, by far, in the preseason and has taken a lot of snaps in training camp," Belichick said. "I think that is the best preparation he could have for this year. It is what it is. I don't think there's anything, more or less, that could be made out of it.
"He has had a lot of snaps this year and a lot of preparation. Of course, that will increase this week for the Jets relative to last week when Tom took the majority of the snaps. I think from an overall standpoint, going back to July and even in the spring, he has had a lot of reps. He'll get some game opportunity this week."
The Patriots might tweak their game plan now that Brady is no longer part of the equation, though Belichick indicated that any minor changes are a normal part of the weekly process, not an indictment on Cassel's ability as a quarterback.
"We change our game plan every week depending on who we are playing and what the match-ups are in each individual game," Belichick said. "Obviously, there are some things that Matt is a little more comfortable with than Tom and there are some things that Tom is a little more comfortable with than Matt.
"I would say the majority of what we do in our offensive system that all the players have to run – the lineman, receivers, backs and tight-ends – all of our quarterbacks can run that, so we might modify a couple things a little bit, but it certainly wouldn't be to change the offense."
Belichick offered "no update" on Brady's condition and also confirmed the Patriots sent veteran free agents Chris Simms and Tim Rattay home following a brief visit, but did not rule out the possibility of signing a third quarterback sometime before the end of the season.
"We will try to evaluate everything," he said. "We will look at our options and try to make the decisions when and if we feel like they are advantageous to help our football team."
For now, though, it appears they'll stick with two quarterbacks since the next game is just five days away, lessening the chance of any newcomer making an impact on Sunday.
"It would be hard to get them ready to do much in a week," Belichick said.
As for the quarterback on the other side of the field Sunday, the Patriots are anticipating a handful of surprises from Brett Favre, who threw two touchdown passes in the Jets' Week 1 victory at Miami. New York's offense has changed with Favre replacing Chad Pennington, who eventually latched on with the Dolphins.
"I am sure they will have some new ones for us on Sunday, probably, like they do every week anyway," Belichick said. "They did that when Chad was the quarterback. I am sure there will be some new wrinkles in there, but I think the majority of the plays that they've been running over a month, we will see some variation of those."
Brady's loss may change how the rest of the season unfolds, but the Patriots can't afford to look to back. The Matt Cassel Era is upon us and the team is ready to embrace its new quarterback.
"We've got to try to improve our team from where we are here in the early part of the season, move forward in a positive direction and get ready for the Jets," Belichick said. "They will have a little different look with Brett in there as quarterback."