Somewhere in the midst of a dreadful late-season collapse, Drew Bledsoeaddressed the media a day or two after the team's latest loss. The year was 1999, and these would soon become the final days of Pete Carroll in Foxborough.
The promise of the Patriots 6-2 start had long since evaporated and the quarterback was left to answer a multitude of questions, many of which were different in their wording but ultimately all were asking the same thing: Why was this happening and how did he intend to turn things around?
Bledsoe did his best to explain and, as was often his wont, he took more than his share of the responsibility. He often pointed the finger at himself and vowed to do his best to bounce back, but on this particular day the message was a bit more detailed. He had belief in his teammates, many of which came to New England at roughly the same time he did, and Bledsoe was confident that they would join him in the fight to the finish.
As Bledsoe maintained his commitment to keep working through the offensive struggles that derailed the 1999 Patriots down the stretch, all but eliminating the team from the postseason, he began naming players he felt would be right beside him fighting every bit as hard to get the ship righted.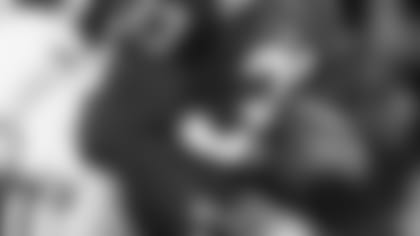 ]()One by one the names rolled off Bledsoe's tongue, none terribly surprising considering their statures with the team at the time – Bruce Armstrong, Tedy Bruschi, Ted Johnson, Chris Slade, Willie McGinest, Shawn Jefferson… the list went on and on and the quarterback was adamant that players like these with the type of character they possessed would be ready to do whatever it took to win.
But then there was one name that stood out, not because it didn't belong, but rather simply due to his status at the time.
"I know Kevin Faulkwill be with me fighting every step of the way," Bledsoe said of the rookie running back out of LSU.
For Bledsoe to include Faulk in such a discussion was noteworthy. All of the others had been in New England for the highs of playoff wins and a Super Bowl appearance. Faulk had only just arrived, and in truth his rookie season was solid but certainly unspectacular. In fact, not long after the mentioning, Faulk's season was cut short by an ankle injury that landed him on injured reserve and caused him to miss the last three games. And given the team's late-season collapse, there was nothing to indicate that Faulk would be part of the solution in tough times such as these.
Still, Bledsoe already knew what Patriots fans would be all too happy to find out in the ensuing decade – Kevin Faulk brings an awful lot to the football field.
Football is often compared to war, so much so that the analogies have become cliché. Long bombs, blitzes and aerial assaults have been part of the sport's lexicon for as long as anyone can remember. There's another one that coaches often use, one that Bill Parcells has used to describe his type of player: "foxhole guy." In other words, if you had to get stuck in an unenviable situation, it would make it easier to have a person you'd trust completely right there beside you.
Basically, a foxhole guy is a player who could always be relied upon to do his job when times were toughest. In short, Faulk is the ultimate foxhole guy.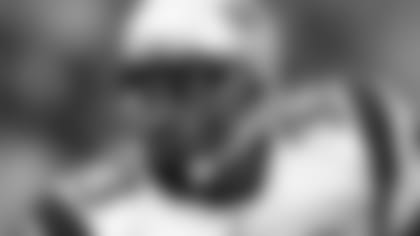 ]()How many times over the years have the Patriots needed a play and turned to Faulk to make it? In his nearly 10 years in Foxborough, it would be impossible to count.
Diving catches on key third downs, kickoff and punt returns at exactly the right time, effective blitz pickups and countless productive runs off direct snaps and draws are only a sample of what Faulk has provided over the years.
"I just go out there and do what I have to do to keep my job," the soft-spoken Faulk said in response to a question wondering how he's so adept at so many things. "Be consistent, work hard in the offseason and be ready when that opportunity comes."
That, in a nutshell, is Faulk. Few players do more and say less than the 5-8, 202-pound jack-of-all trades running back. Looking for snappy sound bites? You'd probably be better off stopping as someone else's locker. But if you're looking for a football player, few rival his all-around skill.
"You look at Kevin – he's Mr. Consistency for us," said fellow running back and former Patriots teammate Heath Evans. "You look at the catching, the pass protection, the runs inside, outside the box. I don't know what defensive coordinators do to try to stop him. He's a multi-threat guy and I'm glad he's on my side of the ball."
Even after all these years after so many third-down conversions accomplished in so many different ways, defensive coordinators still haven't learned how to deal with him. This has never been more evident than last season.
Operating in an offense without Tom Brady, not to mention primary ball carriers Laurence Maroneyand Sammy Morris, Faulk spearheaded the attack and was instrumental in the team's success.
Diverse production – on offense as well as special teams – is what Faulk's career has been built upon. It's hard to remember, but when he was drafted in the second round back in April of 1999, Carroll and personnel chiefBobby Grierbelieved he could be the team's feature back. Despite his limited size, Faulk had torn up the ultra-competitive SEC while at LSU, rushing for a school-record 4,557 yards and 46 touchdowns. Only Georgia's Herschel Walkerracked up more rushing yards and touchdowns in SEC history.
Faulk left college with 6,833 all-purpose yards and 53 total touchdowns. Only five players were more productive in NCAA history. So, there was good reason for the Patriots staff to be excited about Faulk's potential.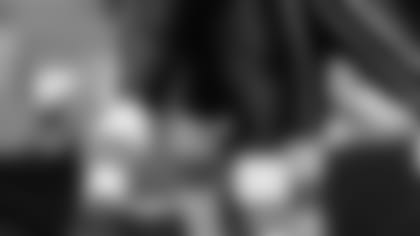 ]()That kind of career never really materialized for Faulk. Carroll brought in veteran Terry Allenjust before the start of that 1999 campaign and Faulk was relegated to change-of-pace status almost immediately. He started his first career game at the Meadowlands against the Jets but soon was on the bench when Allen replaced him in the second quarter.
He never received 200 carries in a season and got as many as 100 only twice, the last coming in 2003 when he achieved career highs with 178 carries for 638 yards while sharing time with Antowain Smith.
But to define his career strictly by the numbers would do a huge disservice to one of the team's most consistent performers of the past decade. Not many people would put Faulk's name near the top of the list of important contributors to the Patriots success – but they should.
"Kevin just does so many things well it's hard to label him," Evans added. "I know how many things he does well because I'm a running back and I understand how difficult it is to do all of the things he does. So maybe he doesn't have the kind of traditional running back stats to fall back on, but how many guys have the career to fall back on that Kevin does? He's been doing those things for years."
For Faulk, diversity is nothing new. He was a high school quarterback back at Louisiana's Carencro High School, and he always prided himself on being well-rounded.
"It's just something that I did," he said flatly. "I played quarterback in high school and when I was younger I always wanted to be a receiver. When I got to LSU I was a running back. It really was just a combination of everything – coaching, the will to want to do different things and just working hard."
That simple formula – and a heart bigger than the national debt – has allowed Faulk to excel in a variety of situations. Lately, his contributions have also been just as vital off the field. With former practice squad player BenJarvus Green-Ellis earning a promotion to the active roster last season, Faulk's steady hand helped ease the transition for the then-undrafted rookie out of Ole Miss.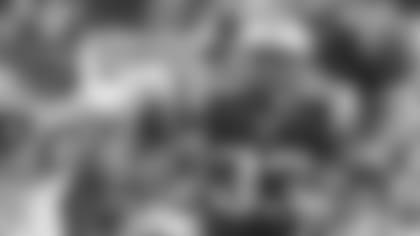 ]()"You always want to follow people that do good things and try to see if those good things can work for you," the soft-spoken Green-Ellis said. "Like Kevin, he gets here real early in the morning and you see him running on the treadmill and in the film room and stuff. I just try to pick up on those good habits and see how a guy like that lasts so long and try to follow that."
Another way Green-Ellis is trying to emulate Faulk is in his versatility. "That's always the plan. You always want to do whatever you can to help he team," Green-Ellis added. "You look at the things Kevin does to help the team, why wouldn't you want to try to do all of those things? I just go out there and practice and try to do the best I can to help out, just the way he does."
For Faulk, it's always been part of the package. Whether the plan is for him to carry the load as the feature back, provide production as the third-down back or serve as the punt returner, he attacks all his roles with the same zest – and he's been doing it for many years.
"I can't approach it any differently," Faulk concluded. "No matter what they ask, my approach can't change. If I'm the starter I have to prepare that week. And if I'm not, then I have to prepare just the same. You never know what's going to happen."
Faulk might be right about that last part, but one thing New Englanders do know is that good things will happen when he is involved.