Another nail-biting finish for the Patriots Sunday.
Normally, we might go back and look at the play that clinched the game for New England – Devin McCourty's interception in the waning seconds of the fourth quarter. However, after the game, Bills receiver T.J. Graham, the intended target, confessed that he ran the wrong route.
That's why it appeared as if QB Ryan Fitzpatrick threw a perfect pass to McCourty in the end zone. Graham said he was supposed to run in front of McCourty, rather than behind him, which resulted in the easy pick.
Instead, we'll look at some other factors that led to the high-scoring, see-you-and-raise-you affair that unfolded at Gillette on Veterans Day.
Offensively, New England was successful moving the football with their no-huddle approach, which has been good to them all season. Offensive coordinator Josh McDaniels chose to go with the hurry-up offense for most of the game against Buffalo's defense, and it worked.
With no Aaron Hernandez at their disposal again because of his right ankle injury setback, the Patriots activated tight end Visanthe Shiancoe from injured reserve/designated to return, but he saw very limited action and was a non-factor in the passing game. Three wide receiver sets were more prevalent than the two-tight end looks we normally see from them when Hernandez is healthy.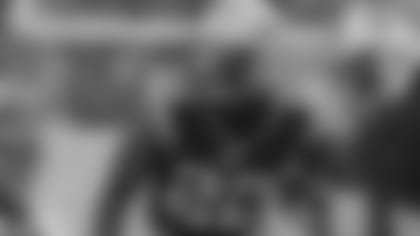 The ground game was effective yet again for New England, with lead back Stevan Ridley hitting the century mark – albeit briefly – before he was stopped for a loss that brought him below 100. He finished with 98 net yards on 22 carries, good for a 4.5 average. Despite losing both starting guards to injury, the Patriots were stout on the ground.
In fact, Ridley only had 22 of his total yards rushing in the first half. He piled up the remaining 76 in the second half, when Logan Mankins and Dan Connolly were replaced by Nick McDonald and Donald Thomas, respectively. Both were effective in their run-blocking assignments, by and large.
On the other side of the ball, when Buffalo ran the ball, they were even more effective, as a team. Some poor tackling by the Patriots was to blame, but credit some precise blocking by Buffalo's o-line, as well as the speed and power of the Bills' backfield duo of Fred Jackson and C.J. Spiller. They were not as healthy in the first Bills-Patriots meeting back in September, and the difference was striking this time around. Both players were almost too much for New England's defenders to handle on most plays.
When the Bills passed, Fitzpatrick was effective, despite being sacked three times. The coverage by New England was to blame in large part. The middle of the defense was particularly soft, as has often been the problem with this Patriots team in recent years. Safety Steve Gregory's return wasn't much of a boost to the coverage, nor was McCourty's continued stint at safety. He missed several tackles near the line of scrimmage and in the open field, while rookie corner Alfonzo Dennard may have had one of his least impressive performances to date in what has been a surprisingly good start to his career.
Aside from Zoltan Mesko's punting and Stephen Gostkowski's accurate, strong leg on field goals and kickoffs, the Patriots continued to struggle returning kicks. They even tried to ignite a spark by sending Julian Edelman back for a kickoff, which he took for 32 yards, easily besting McCourty's top return of 19 yards. Edelman already has punt return duties, but the coaches may want to consider keeping him there on kickoffs, too.