…Rookie CB Logan Ryan started in place of Alfonzo Dennard (knee), who was active for the game, but did not take any pre-game warm-up reps. Dennard made his first appearance on the third Broncos possession.
…LB Jamie Collins got the start over veteran Brandon Spikes (knee), who was also in uniform and came into the game later in the 1st quarter, but was hobbling on his bad left knee and was getting pushed around initially when Denver ran the ball.
…Denver's o-line was executing precise blocking assignments against New England's front seven on the opening possessions of the game. This made it easy for ball carrier Knowshon Moreno to accrue 46 yards on 9 carries in the opening quarter.
…Defensive end Chandler Jones got a sack of Peyton Manning with nothing more than a bull rush against left tackle Chris Clark. Jones muscled his way into the backfield to collapse the pocket on Manning, who also saw linebacker Dont'a Hightower racing toward him up the middle. Manning crumpled at the feet of Jones to avoid a direct hit from either player.
…Stevan Ridley's fourth fumble of the season was the result of a perfectly timed strike by Denver linebacker Wesley Woodyard. As Ridley attempted a clockwise spin move with the ball in his right hand, Woodyard lowered his helmet and aimed for the ball, which squirted loose immediately. In this instance, it would not have been natural for Ridley to have had two hands on the football. It was just a great play by the defender and an unfortunate turn of events for the fumble-prone back, who was relegated to the bench for the remainder of the contest.
…New England's next turnover on the ensuing series was a case of speed over size. OLB Von Miller beat left tackle Nate Solder with nothing more than his legs and a nice use of his arms to toss Solder to the ground. Miller essentially used Solder's momentum against him as the linebacker came around the edge and the 6-8 Solder tried to lunge at him. Miller's fleet-footedness and textbook technique did the job. He got by Solder easily and dropped a right-handed hammer on Tom Brady from behind to strip the football.
…Brady was sacked again on the next possession when d-tackle Kevin Vickerson rushed virtually untouched into the backfield. Vickerson, lined up over right guard Dan Connolly, was center Ryan Wendell's responsibility, as Connolly was tasked with blocking down to his left, across the face of Wendell. This appeared to slow Wendell a bit, allowing Vickerson a free run to Brady.
…For the second week in a row, RB Shane Vereen was a factor on the opening Patriots drives. New England seemed determined to feed him the ball. He carried once for four yards and caught three passes for 25 yards.
…Special teams note: The Patriots were using their "hands" team on kickoffs when the Broncos were kicking into the wind, expecting very short kicks from Denver.
…D-tackle Isaac Sopoaga was used as more of a 3-technique than we've seen of him since he arrived in New England a few weeks back. Initially, he was exclusively playing nose tackle, but slid over against Denver to line up over the guard several times.
…Dennard appeared to aggravate his knee injury on a 2nd-and-5 incompletion by Manning, just before Denver's next touchdown. Dennard, playing man coverage against Eric Decker, released from his man when Manning threw deep to his side to tight end Virgil Green. Dennard dropped back to help rookie safety Duron Harmon, and when those two players fell to the ground, Dennard jumped over them to try to avoid landing on them, but in the process, he did something to his right leg. Dennard hopped out of the back of the end zone, unable to put weight on his right leg. Dennard hobbled to the sideline after that. Ryan came back into the game in Dennard's place.
…Dane Fletcher saw significant action, starting in the 2nd Q, in place of Hightower. Fletcher provided a spark that forced Hightower to the bench for the remainder of the game.
…On a play almost identical to the one in Carolina late in the 4th quarter last Monday, Vereen dropped a wide-open wheel route pass from Brady down the left sideline. It was a rare instance of Vereen being unable to corral the ball, and could have been due to the cast he's been wearing on his left wrist. The ball hit Vereen squarely on both hands, but the cast on the left may have been just enough to prevent him from squeezing fully on the football.
…Brady's third and final sack of the game was another Solder mistake. It was nearly a carbon copy of Miller's earlier speed move on the left tackle. Solder was just too slow to react and couldn't use his size and strength to his advantage over the smaller Miller.
…Rookie WR Aaron Dobson was on the field for much of the first half, but was not targeted a single time for a pass from Brady.
…TE Rob Gronkowski was also a non-factor in the first half, targeted twice and catching just one of those for 4 yards.
3rd and 4th Quarter – Offense
…New England finally got on the scoreboard with a Julian Edelman touchdown catch on the opening drive of the second half. The play itself was a microcosm of what the Patriots were doing throughout the drive overall – using their receivers to set basketball-like picks on Denver's defenders to help one another get open. Edelman was lined up in the slot, nearest the o-line, with Dobson and Danny Amendola flanking him to his right. At the snap, the two outside guys ran slants inside, drawing their man-coverage corners with them. Edelman ran a few steps forward, giving his teammates time to plow forward and screen his man, Quentin Jammer. Edelman then cut to the corner, and while Jammer fought through the wash to get back to Edelman, the pass from Brady was perfectly thrown over Jammer's inside shoulder and Edelman read it, adjusting his body as he fell to the ground to make the catch. That's how Patriots receivers were getting open on the preceding plays, by and large. The remarkable aspect of the Patriots' third-quarter passing attack was that it took place into the sharp teeth of that gusty wind. Very impressive effort by New England.
…Rookie Kenbrell Thompkins provided a spark on offense when he came in on that opening scoring drive. Thompkins was the more visible rookie receiver for New England in the 2nd half. Not sure why he emerged and Dobson regressed, in terms of playing time, although, Dobson did look like he may have tweaked something in his leg during Edelman's TD.
…New England's second TD came after the Patriots' defense recovered a Denver fumble in Broncos territory. Working on a short field, they soon had a first-and-goal from the 1, and the call was for Brandon Bolden to carry off left guard Logan Mankins. At the snap, Mankins blocked down to help Wendell double-team d-tackle Terrance Knighton. That briefly opened up a gap that Woodyard swooped in to try and fill. But fullback James Develin was right behind Mankins to provide a great lead block for Bolden, who followed Mankins and Develin into the hole and over the goal line.
3rd and 4th Quarter –Defense
…Collins and Fletcher showed up positively on the game film in their most extensive work to date. Both players forced fumbles and played with an energy that that banged up side of the ball so desperately needed. Though Manning recovered his own fumble that Collins forced, it happened on third down and forced Denver to punt. It was by far the rookie Collins' best effort thus far as a Patriot.
…Ryan's 4th quarter interception of Manning was a demonstration of great individual athletic ability. The rookie corner got a nice jam at the line of scrimmage against Denver's Eric Decker, which allowed him to contain the receiver and peek into the backfield at Manning, who was looking Decker's way the whole time. Despite the tight coverage by Ryan, Manning decided to sling it Decker's way, and Ryan just jumped in front of the receiver to intercept the ball.
…Kyle Arrington, who has struggled this season both inside and outside, is better suited usually in the slot, and he did an admirable job against his former teammate, Wes Welker, for most of the game. However, the Patriots did use considerable amounts of zone to defend Denver passing attack, too, which helped in containing Welker.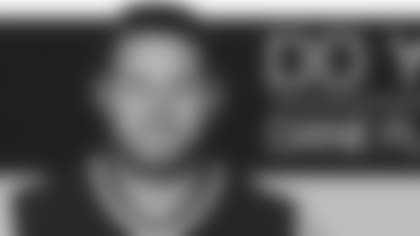 DO YOUR JOB: Dane Fletcher – The backup linebacker played a vital role in New England's dramatic turnaround in the second half. Fletcher subbed in for Dont'a Hightower late in the 2nd quarter and remained on the field from that point on. Hightower never returned to the game, while Fletcher took advantage of his windfall of playing time. In fact, his forced fumble at the start of the third quarter helped key New England's improbable comeback.