The NFL's scouting combine will kick off next week in Indianapolis, giving teams the chance to question, poke and prod this year's talented crop of rookie hopefuls. Over the years, the Patriots have targeted plenty of players that turned in strong performances at the combine, but as is the case with all draft picks, it's been a crapshoot no matter how the prospect performed in Indy.
Still, many performances by Patriots past and present have stood the test of time. Going all the way back to 2006, there are still quite a few Pats whose numbers have remained among the top performances both in their position group and among all position groups.
Let's dive into some of the best!
Jumping Long and High
Despite the ongoing joke about the Patriots obsession with the three cone drill, it's actually the vertical and long jump where the most notable performances have occurred. Former practice squadder Obi Melifonwu is tied for first all time for a safety in both categories with a vertical of 44.0 inches (4th-best in all position groups) and a long jump of 11' 9" (second best in all position groups). Melifonwu also still owns the 9th-best 40 time for a safety, running a 4.40.
Superfreak athlete Jamie Collins isn't far behind, with a 41.5 inch vertical (tied-5th for linebackers) and an 11' 7" long jump ranking him first for linebackers and 6th overall. 2009 second-round pick Darius Butler also had impressive jumping numbers, with a 43.0 inch vertical (13th overall all time) and an 11'2" long jump that still has him tied for 7th for cornerback prospects. 2020 second-rounder Kyle Dugger wasn't far behind with a 42.0 vertical.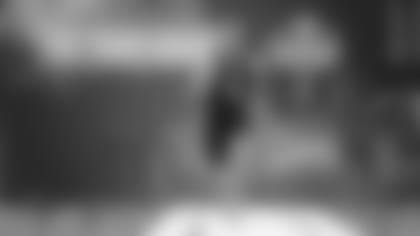 Special Specialists
The Patriots have a number of notable top performers from the specialists they've drafted, highlighted by Joe Cardona's top specialist spot on the bench press with 30 reps. Cardona also comes in tied for 5th in vertical jump at 33.0. More than just a long snapper, Cardona is also an impressive athlete.
The player Cardona is tied with is Jake Bailey, who shows up three times in the top specialist performances, including 40-yard dash (7th - 4.72) and long jump (3rd - 9'9") to go with his vertical jump. Bailey had an outstanding rookie season after putting up some impressive combine number.
Former draft picks Zoltan Mesko (t-10th - 16 reps) and Jake Ingram (t-12th, 15 reps) also come in as top all-time specialist performers in the bench press.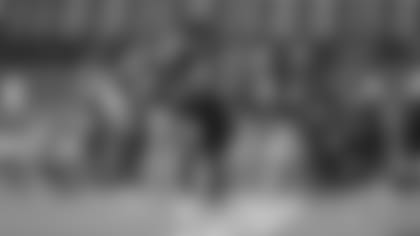 Speed Kills
The fastest Patriots pick 40-yard dash time remains a 4.32 ran by Chad Jackson in 2006, which ties him for the 10th fastest 40 time for a wide receiver at the combine and just outside the top 15 overall. Phillip Dorsett isn't far behind, running a 4.33 that tied him for 13th and helped make him a first-round pick of the Colts. Despite blazing speed both high-round picks struggled to translate that speed onto the field.
Cornerback Jonathan Jones went undrafted but also ran a 4.33, the 15th-best 40 time ever put up by a cornerback. His case is the opposite of Jackson and Dorsett, a player who ran well at the combine but wasn't selected and still became a valuable player who earned a lucrative contract extension this past season.
2019 third-round draft pick Chase Winovich showed up in multiple running categories as a top performer for an edge player, putting up the 8th-best time in the 40 (4.59), the best ever time for an edge player in the 20-yard shuttle (4.11) and the only Patriot to appear in the top-15 all-time of his position group in the three cone drill (5th - 6.94).
Though Julian Edelman was a scouting combine snub, his three-cone time from his pro day (6.62) would've had him just outside the top 15 receivers. Though the Patriots didn't draft a lot of receivers with top three-cone times, with Chad Jackson, Josh Boyce and Malcolm Mitchell being some notable exceptions, they kicked the tires on many of them over the years including Tiquan Underwood, Brandon LaFell, Kenbrell Thompkins, Mohamed Sanu and Brandin Cooks.
Strongman
2019 first-round pick N'Keal Harry benched 225 pounds 27 times, tying him for the highest total put up by a wide receiver. Shane Vereen had 31 reps, the 5th-best bench press performance by a running back, while Patrick Chung's 25 reps still has him tied for 7th among safeties.
Two 2019 rookie offensive linemen placed in the top-15 bench performances last year with Yodny Cajuste (32) and Hjalte Froholdt (31) coming in 4th and 5th respectively. Both players are dark horses to emerge into significant roles this season.
With hindsight it's apparent that scouting combine testing can only tell you so much. NFL prospects are among the fastest, strongest and most explosive people on the planet, but quantifying those skills doesn't assure NFL success.
Ultimately, these are football players and how they play football is a far better indication of potential than how fast they can run 40 yards, bench press 225 pounds or jump up and out.