Aly Raisman, Simone Biles and the rest of the "Final Five" gymnasts were the epitome of a dream team in Rio this summer, but when it comes to their football teams, the Olympians are all business.
When the New England Patriots took on the Houston Texans Thursday night, Aly and Simone's teams went head-to-head. Aly is from Needham, Mass., while Simone hails from Texas.
Aly took to Twitter to show love for her Patriots and talk smack to her teammate turned Thursday Night Football opponent.
Simone quickly replied to defend the Texans honor.
Luckily for Aly, the Patriots held up their end of the bargain and shutout the Texans, 27-0.
Aly and Simone weren't the only two Olympians watching Thursday's game.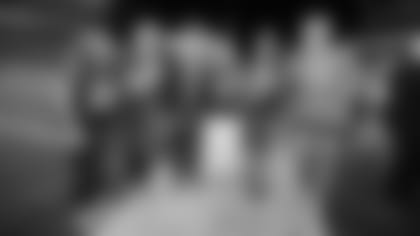 Five Olympians from New England attended the game. Runner Abbey D'Agostino, rower Gevvie Stone, judoka Kayla Harrison, rower Elle Logan and judoka Travis Stevens met with Robert Kraft, hung out on the field before kickoff and were honored during the game. Gevvie, Kayla, Elle and Travis all earned medals, while Abbey made headlines for her sportsmanship when she collided with New Zealander Nikki Hamblin during the 500 meter race. The two helped each other cross the finish line, and Abbey was given the Fair Play award by the International Fair Play Committee for the selflessness of her actions.
Summer may be over, but Patriots Nation is still celebrating its Rio Olympians.
RELATED LINKS