The Patriots find themselves in familiar territory again, where they have to replace a franchise legend from the dynasty era after a tremendous 13-year career for safety Devin McCourty.
A three-time Super Bowl champ and two-time Pro Bowler, McCourty's accomplishments on the field are only one aspect of his story. His off-field contributions made him an ideal representation of the organization. There's absolutely zero doubt in anyone's mind that McCourty will wear a red jacket soon as a Patriot Hall of Famer, but due to his consistency and resume, he deserves consideration for the Pro Football Hall of Fame as well.
"It is a rare group of players who win games at a historic rate, exude team culture, lead, win awards, and win championships, and then there is Devin McCourty. Devin did all of those things as a player and more. But, what I think of first when I think of Devin is the type of man he is, his character, his values and how high he raised the bar for spreading goodness and justice in the community."
"For 13 years, Devin made everyone in our organization feel better and be better because of who he is – a pillar of professionalism, unselfishness, work ethic, preparation, intelligence and performance. I am excited to see him bring those same traits to his next chapter and brighten the lives of even more people," Patriots head coach Bill Belichick said of McCourty.
Although teams don't easily replace franchise pillars like McCourty, New England's defense must turn the page quickly as the roster-building begins for the 2023 season next week and Belichick's track record suggests that he won't take that task lightly. When Patriot great Patrick Chung was leaning toward retirement following the 2019 season, the Pats used their top draft selection on safety Kyle Dugger to replace Chung in the 2020 NFL Draft.
Belichick is notorious for stockpiling versatile safeties, and you can bet he'll invest heavily in filling the void left behind by McCourty. McCourty often spoke about the onus put on the safeties to be impact playmakers in their roles and, most importantly, keep the top on the defense to eliminate big plays.
The Pats have options in the veteran market and the draft. But replacing McCourty's leadership, communication, football IQ, and ability to protect the deep part of the field will be challenging, and that could drive New England toward significant changes.
Schematically, the Patriots typically lean on single-high safety coverages such as cover-one (man) and cover-three (zone) more than most defenses. Last season, the Patriots were in single-high coverages at the third-highest rate in the NFL at 64.9 percent, trailing only Belichick disciple Josh Boyer in Miami (66.7%) and the Los Angeles Rams (65.3%), per NextGen Stats.
Although Belichick's defense still ranks near the top in single-high rate, the NFL is reacting to passing game tendencies and the college game in transitioning to more split-safety schemes. In college, true center fielders are harder to come by, and the wide-openness of the passing game encourages more split-safety zones. With it becoming increasingly more difficult to defend high-powered passing attacks and elite quarterbacks, even the Patriots are leaning more on two-high safety shells as that strategy trickles up to the NFL.
With each passing season, we've seen an uptick in split-safety coverages from New England. The Pats defense was in split-safety coverages on 31.1% of their passing plays last season, a noticeable increase from 19.2% the year before. Here are their percentages over the last five seasons: 19.8% (2018), 25.7% (2019), 23.4% (2020), 19.2% (2021), and 31.1% (2022).
Along with the league-wide shift toward more split-safety schemes, Kyle Dugger, Adrian Phillips, Joshuah Bledsoe, and hybrid DBs Jalen Mills and Marcus Jones are better fits covering half the field, as is cornerback Jonathan Jones if he's retained. Rather than forcing one of those players into significant snaps in a single-high role, this might be a smoother transition.
As we mentioned earlier, the Patriots also have options in free agency to replace McCourty with a player who is a more natural fit at free safety. It's hard to envision a one-for-one swap because of McCourty's knowledge from years of experience in the system, but the free-agent market offers one potential "splash" and a few other solid players.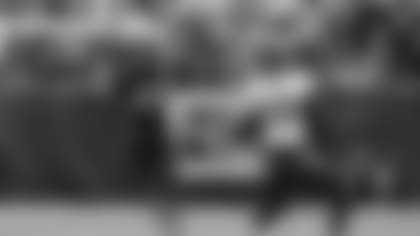 The splash that wouldn't be surprising is Bengals free agent Jessie Bates. Bates played 65% of his snaps at free safety in Cincinnati last season, playing on the franchise tag after a long-term deal couldn't be reached. Bates will finally hit unrestricted free agency this offseason and has the skill set and experience to step right into McCourty's role without missing a beat. He also comes from Bengals defensive coordinator Lou Anaroma's system, which has disguise and single-high principles similar to Belichick's system.
According to Over the Cap, Bates is projected to earn in the ballpark of $16 million per season on the open market. With Belichick's affinity for playmaking safeties and a massive void left by McCourty, that's still in the realm of possibility with over $30 million in cap space.
Bates is the prize of the free-agent safety class, but he isn't the only intriguing veteran addition, and these options will cost less. Bills safety Jordan Poyer will turn 32 years old soon, but he can still play at a high level as an interchangeable piece that can play off Kyle Dugger. There's also Chiefs UFA Juan Thornhill, a draft crush of mine from the 2019 draft who has great range and ball skills to play deep safety, and another versatile Bengals defensive back in Vonn Bell.
As mentioned, the college ranks produce true center fielders less often because safeties aren't asked to play those schemes consistently. But, like McCourty, the Patriots could look to convert a corner to free safety or continue adding do-it-all types.
We've been advocating for selecting Alabama nickel safety Brian Branch with a top-50 pick and then converting Branch, who has excellent play speed and recognition, to deep safety. Branch didn't test very well at the combine, which could push him down the board closer to New England's second-round choice (no. 46), making this an even better value play.
Alabama's free safety, Jordan Battle, is also in this draft and has more reps playing deep zones. Battle is a bit larger (6-1, 209) and slower to take off than most post-safety defenders in the NFL. Still, he has the experience in a Belichick-like system, ball skills, and adequate range to develop into the role, while the Pats could continue spinning the dial on opposing quarterbacks by rotating Battle and Dugger into different assignments.
Illinois's Jartavius Martin joins the two Alabama safeties as our favorites in the first four rounds of the draft. There's also Antonio Johnson (Texas A&M), Sydney Brown (Illinois) and Ji'Ayir Brown (Penn State), who are box safeties but can play split-safety zone.
New England's defense will be hard-pressed to replace Devin McCourty, especially with a rookie just entering the NFL. But the beat must go on after McCourty's decision to retire, so the question is, how does Belichick move forward?
There could be significant schematic adjustments on the horizon to play to the strengths of the current safeties on their roster and stay on top of the college and pro game trends. It's easy to say replace a rangy center fielder with a new rangy center fielder, but if the draft isn't producing those types, all the Patriots can do is adapt to what's available.
Although the Patriots have other needs besides replacing McCourty, Belichick's track record suggests that finding a safety in a similar mold just became one of the team's top priorities.
DISCLAIMER: The views and thoughts expressed in this article are those of the writer and don't necessarily reflect those of the organization. Read Full Disclaimer