The Patriots initial roster for the 2023 season is set after the team announced a series of moves at Tuesday's 4 p.m. ET deadline to whittle down the 90-man camp roster to 53 players.
Although the Patriots are currently at the 53-man limit, it's important to remember that the active roster is always fluid. In the coming days, the Pats could place players on injured reserve post-cutdown day so they're eligible to return this season, claim players off the waiver wire by noon ET on Wednesday, and fill out a 16-man practice squad, while roster tinkering will continue in the coming weeks and months during the regular season.
Still, the general framework for this year's Patriots squad is now set. For players on the bubble who were uncertain about their futures, they can breathe a temporary sigh of relief; they made the team, at least for now, and it's on to the Eagles in the regular-season opener on Sept. 10.
Before we get into the individual positions, the stunner of the day was the Patriots waiving second-year quarterback Bailey Zappe following an up-and-down camp. Zappe had peaks and valleys all summer, with the occasional downfield dot. But most of his reps were inconsistent as he lost his short-passing accuracy and never looked comfortable in Bill O'Brien's system. Zappe is a solid in-rhythm thrower off play-action and typically operates as a decisive decision-maker in the quick game. But O'Brien's system puts a lot mentally on the quarterback, and Zappe struggled with full-field progressions, holding the ball too long.
Although his struggles were clear throughout the summer, it's still beyond surprising to see the Patriots waive an adequate backup quarterback to starter Mac Jones. Zappe would've needed to be managed in a watered-down game plan, but he could've survived if called upon. It's suprising that the Patriots would walk away from three more years of team control on Zappe's rookie deal. Even if he goes unclaimed, Zappe's rookie contract is terminated once he passes through waivers, so he'll be year-to-year on the practice squad.
We are also less than a year removed from a serious Jones versus Zappe debate among local pundits and fans after Zappe won consecutive games as the starter while Mac was injured in 2022. The Zappe Fever has broken in New England, and now the Patriots might need a new backup quarterback, while Jones has cemented himself as the unquestioned starter in Foxborough.
Another note from the initial roster is that the Patriots streak of an undrafted rookie making the team is over at 19 straight seasons—the end of an era.
Following a busy day with roster moves galore coming out of Gillette Stadium, here is our instant analysis of the Patriots initial 53-man roster: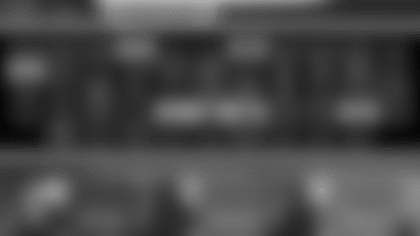 Quarterback (1): Mac Jones
Cuts: Bailey Zappe, Malik Cunningham, Trace McSorley
Along with waiving Zappe, the Patriots also waived undrafted rookie Malik Cunningham on Tuesday. Cunningham struggled to make a positive impact while primarily working as a wide receiver this summer. The rookie wasn't making the team as a wideout. Still, his dynamic ball-carrying skills flashed in limited reps at quarterback, making him a prime practice squad candidate as a developmental player and perfect scout-team option to mimic mobile QBs.
According to reports, the team hopes to get both released quarterbacks back on the practice squad. However, with Zappe having solid film as a rookie spot-starter and Cuningham's explosive skills as a ball carrier flashing in the preseason, it's a dice roll to expect them to clear waivers. The external options could include veteran Colt McCoy, former Cowboys QB Will Grier, Commanders castoff Jake Fromm, or reuniting with longtime Patriots backup Brian Hoyer, who is currently the third-string QB in Vegas behind Jimmy Garroppolo and rookie Aidan O'Connell. It's not totally out of the realm of possibility that Zappe, who brings more stability than Cunningham as a backup, will clear waivers and return to the practice squad. But it's going to be close.
Running Backs (2): Rhamondre Stevenson, Ezekiel Elliott
Cuts: J.J. Taylor, Kevin Harris, CJ Marable, WR/RB Ty Montgomery, Trade: Pierre Strong
The surprise in the running back room first came when the Pats traded second-year running back Pierre Strong to the Browns for tackle Tyrone Wheatley on Sunday. Although that was a small splash, it's also surprising that the Pats will only carry two running backs on the initial roster, likely hoping to retain their depth on the practice squad. Kevin Harris needs to clear waivers first, but that seems probable given his replaceable skill set, while Taylor might look for an opportunity elsewhere on a 53-man roster. As for WR/RB Ty Montgomery, he may be re-signed to the roster once another player is placed on injured reserve, allowing that player to return this season. Montgomery would make sense as a vested veteran who can be used as a receiving back in the passing game, a complementary skill set to the two big backs. The Patriots are thin at running back after trading Strong, but Stevenson and Zeke are high-volume guys who can carry the load. It's unfortunate that Taylor couldn't stick, but it's difficult for him to overcome his size to be a rosterable player. Look for more movement here to add depth.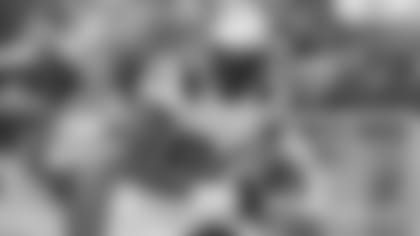 Wide Receivers (6): JuJu Smith-Schuster, DeVante Parker, Kendrick Bourne, Tyquan Thornton, Demario Douglas, Kayshon Boutte
Cuts: Thyrick Pitts, Raleigh Webb
For the first time since the 2019 season, the Patriots will carry six wide receivers on the initial roster. With Douglas playing himself into lock territory, the only questions were whether the team would create an extra spot for Boutte and continue holding out hope on Thornton. Boutte's strong finish to camp, which included a great week in Green Bay where he flashed in joint practices and caught a 42-yard touchdown in the second preseason game, was enough intrigue to carry the high-upside rookie on the 53. Boutte might not be a field-stretching burner. But he's a solid possession receiver with strong hands and an explosive gear after the catch. Certainly, enough to get excited about his future.
As for Thornton, he continues to sit out practice with an injury he suffered in joint practices with the Packers. Although it didn't cost him an initial roster spot, which isn't surprising as the 50th overall pick in 2022, Thornton, who had isolated flashes again in camp but is looking to find consistent production, is a candidate to land on injured reserve after cutdown day, making him eligible to return when healthy this season.
From the outside looking in, the Patriots don't have a top "wide receiver one" in the room. However, their depth is as good as it's been in recent years.
Tight Ends (2): Hunter Henry, Mike Gesicki
Cuts: Matt Sokol, Anthony Firkser, Scotty Washington, Johnny Lumpkin
The Patriots opt to go exclusively with the two roster locks at tight end. Henry and Gesicki will gobble up most of the snaps and passing targets in the room. However, questions remain about New England's depth and run-blocking ability at tight end. The Pats figure to base out of 12-personnel, or two tight end sets, with Henry as a traditional "Y" and Gesicki as the chess piece. Still, neither is an impact blocker in the running game, which presents a potential issue for the Pats to lean heavily on a two-tight end grouping on early downs where they'll want to feature Stevenson and Elliott in the rushing attack.
Due to their desire to play two tight ends on the field and lean on the running game, my final roster projection had three tight ends. Obviously, the team had other plans, which makes me think they'll aim to use practice squad spots on Firkser and Sokol, who, understandably, the team felt didn't earn protection on the 53. There are also rumors that the Patriots could look externally for another tight end in the trade market or on waivers over the next 24 hours. I wouldn't rule out an external addition for the team to add a stouter run-blocker or using six offensive lineman packages instead, maybe with newcomer Tyrone Wheatley Jr. as the eligible tackle, a former tight end himself in college.
Offensive Line (11): Trent Brown, Mike Onwenu, Cole Strange, David Andrews, Riley Reiff, Calvin Anderson, Jake Andrews, Sidy Sow, Atonio Mafi, Tyrone Wheatley Jr., Vederian Lowe
Injured Reserve: Conor McDermott, Cuts: James Ferentz, Bill Murray, Andrew Stueber, Kody Russey
After only carrying eight offensive linemen initially last season, the Patriots are going extremely heavy on the O-Line. Trade acquisitions Vederian Lowe and Tyrone Wheatley, plus the activation of Calvin Anderson off the non-football illness list, created a logjam of depth at offensive tackle. We'll see if that's starting-caliber depth or even quality backup depth, but the Patriots needed to keep their options open. Furthermore, all three rookie offensive linemen were near-locks as early day-three picks in April's draft, while veteran Riley Reiff can play multiple spots. That's how you get to having so many offensive linemen on the initial roster.
As for who will start in the regular-season opener in the fifth spot, with the first four names locked into starting roles, it could be a rotation between multiple players. Until they've gotten their endurance up with consecutive practices and now regular-season games, it's unlikely that the returning options will go wire-to-wire in Week 1. The best guess here is that you could see both Anderson and Reiff get into the action, while rookie guard Atonio Mafi might also get playing time to spell Mike Onwenu and Cole Strange, who haven't practiced much this summer.
Defensive Line (7): Davon Godchaux, Deatrich Wise, Lawrence Guy, Christian Barmore, Daniel Ekuale, Keion White, Sam Roberts
Cuts: Jeremiah Pharms, Justus Tavai, Carl Davis, PUP: Trey Flowers
Besides maybe Davis's release earlier this week, the Patriots went with the expected allotment of defensive linemen on cutdown day. Roberts made the team in his second season following a strong summer where his high motor and playing strength brought good energy to the defense. Roberts projects as an explosive interior option at 3-4 defensive end, racking up 14 tackles, a sack, and two TFLs in the preseason. He's an aggressive run-down player with a knack for the press-and-shed technique that the Patriots covet. Roberts earned his spot.
As for the others, Flowers will start the season on the reserve/PUP list as he continues to work his way back from an injury last season, which means he'll miss at least the first four games of the season. Pharms, who had good film in the preseason as a run defender, is a strong candidate to re-sign to the practice squad if he clears waivers. This is a pretty well-stocked group that should get a playmaking boost from rookie Keion White.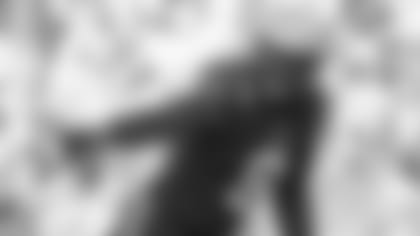 EDGE/Outside Linebacker: Matthew Judon, Josh Uche, Anfernee Jennings
The players initially kept on the roster were viewed as locks heading into cutdown day, leaving Perkins, a 2021 third-round draft selection, as the one bubble guy. Perkins nearly saved his roster spot with a terrific performance in the preseason finale, where he tallied five quarterback pressures, but it wasn't enough for the oft-injured Patriots draft pick to make the initial roster. Perkins is a candidate to return to the practice, as he'll likely go unclaimed due to a lack of film with injuries mounting throughout his NFL career. Although the Patriots appear thin here, keep in mind that linebacker Jahlani Tavai is a hybrid player who plays on and off the line, while Jennings has emerged as a steady early-down option to platoon with Uche, keeping the Pats second-best pass rusher in his typical role in the passing game.
Inside Linebacker (5): Ja'Whaun Bentley, Jahlani Tavai, Mack Wilson, Marte Mapu, Chris Board
Cuts: Calvin Munson, Joe Giles-Harris, Diego Fagot
With four of the five players who made the team essentially locked into roster spots, the wildcard was fifth-year linebacker Mack Wilson. Wilson got an opportunity to audition in an early-down role during the second preseason game, and his effort in run defense didn't go so well. Still, he has value as a coverage linebacker, and on special teams, that was enough for the Patriots to hold onto the veteran linebacker. According to reports, Munson is a candidate to return to the 53-man roster after a strong showing in the preseason finale after moves are made to create a roster spot. Munson primarily plays in the kicking game and could also continue in that capacity as a practice squad elevation. Bentley and Tavai have emerged as solid contributors to the defense, while rookie Marte Mapu is an exciting young player whose role will be fascinating to watch.
Cornerback (7): Christian Gonzalez, Jonathan Jones, Marcus Jones, Jack Jones, Myles Bryant, Shaun Wade, Ameer Speed
Injured Reserve: Isaiah Bolden, Cuts: Quandre Mosely, Rodney Randle
The Patriots are also going heavy by carrying seven cornerbacks on the roster, but specific roles for certain players get a little murky. For instance, Bryant and Wade have repped at slot corner and safety this summer, so they'll factor into adding depth in the deeper part of the field. Wade had a nice camp where he looked much more comfortable playing in the middle of the field, either at the nickel spot or free safety, with the former of the two being his college position where he broke out as a sophomore at Ohio State. Along with bringing some positional versatility, Wade adds size to the slot role where the Pats will likely heavily feature Jon Jones, Marcus Jones, and Myles Bryant, who are all under 5-10 (Wade is listed at 6-1). Lastly, sixth-rounder Ameer Speed made the initial roster as a player whom Belichick called "developmental" last week. Speed has good size and speed as traits to develop at outside corner, while he could factor into the game-day roster as a special teamer.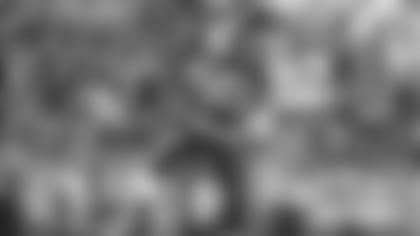 Safety: Kyle Dugger, Adrian Phillips, Jabrill Peppers, Jalen Mills
Cuts: Joshuah Bledsoe, Brad Hawkins
The Pats don't have any major surprises in the safety room, with Mills adding his versatility and coverage instincts into the mix at safety rather than corner this season. Bledsoe's downfall was that New England had too many similar box safety body types, so it ultimately became a numbers crunch for him. Plus, Bledsoe's play on the field hasn't significantly improved over the years, either, making him the odd man out. The Patriots are still a work in progress when it comes to replacing Devin McCourty at free safety, with this new group needing to find their own rhythm for who will play back there and when.
Specialists (3): K Chad Ryland, P Bryce Baringer, LS Joe Cardona
Trade: Nick Folk (to TEN), Cut: Corliss Waitman
The Patriots will likely be the first team since the Dolphins in 2015 to have a rookie kicker and punter on the opening day roster. Belichick made a cutdown day trade by sending veteran Nick Folk to the kicker-needy Titans for a 2025 seventh-round draft choice, according to reports, signaling that fourth-rounder Chad Ryland won the job in New England.
Although Folk didn't do anything to lose the kicking battle, Ryland did enough to win it, with relatively the same accuracy in camp practices, a stronger leg, and more distance on his kickoffs. Given that he has increased range on field goals, is better at kickoffs, and the draft capital invested in Ryland last April, the writing was on the wall for Folk, even though the results were relatively close between the two this summer.
Ryland is in a unique situation where he didn't attempt a field goal in his first preseason. Folk took the lone field goal attempt, meaning Ryland is being thrown right into the fire to show he has the poise to make big kicks in games with only two extra points under his belt in the exhibition season. The rookie has decent control and the leg power to hit from 50-plus yards. Still, Folk was extremely consistent during his time in New England. There is pressure on the rookie to prove that the Pats made the right decision by going with the younger option.
The Pats rolling with sixth-rounder Bryce Baringer over second-year punter Corliss Watiman wasn't surprising. Baringer's field-flipping leg strength was apparent throughout the summer, with multiple 60-plus yard punts and plenty of hang time. Following a season where the Patriots featured, statistically, the two worst punters in the league in former All-Pro Jake Bailey and veteran Michael Palardy, Baringer will hopefully stabilize what was a sneaky big weakness last season.
New England ranked dead-last in special teams DVOA last season with the worst special teams unit in the NFL. The rookies will be under the microscope to reverse that trend.
Coverage Aces: Matthew Slater, Brenden Schooler
The Patriots thinned out their coverage ace category slightly, but they'll still have core special teamers elsewhere on the roster in Board and others. Davis, like Flowers, will start the season on the reserve/PUP list. He'll be eligible to return in Week 5.