Admit it, you were thinking about it.
The one you can't even bring yourself to mention.
All week long, the Patriots had reporters asking them about it, too, dragging out the past and displaying it like some ugly, outdated article of clothing.
The players wouldn't take the bait, though. They refused to make any direct connection to that crushing Super Bowl XLII defeat to the New York Giants.
After all, why should they?
Yes, there are a number of players and coaches on both sides who took part in that game and are still with their respective teams, but so much has changed since that fateful February day in 2008, surely it wouldn't have an impact on Sunday's regular season rematch … right?
Ah, but when the game kicked off, it had an eerily similar feel to it, didn't it.
This game, like the Super Bowl, was a low-scoring dud through the first half. Then, the second half got interesting.
It looked like the visiting Giants – wearing their white uniforms the way they did in Super Bowl XLII – were going to get the best of the Patriots again, only to see Tom Brady engineer a go-ahead drive with a minute-and-a-half to go.
Just like in the Super Bowl.
Eli Manning had to go 80 yards to get a touchdown to win (or a field goal to tie), and surely, the Patriots defense would hold its ground this time.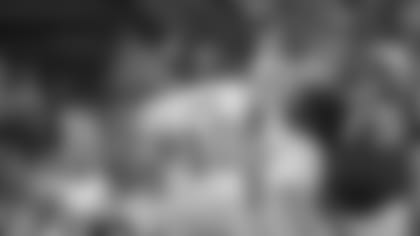 But when Manning dropped back and lofted a pass down the seam to a receiver wearing number 85 – this time it was tight end Jake Ballard – who came down with a remarkable catch, you had to have had flashbacks to that other 85, David Tyree, and his logic-defying grab in Arizona.
And just like when Manning found Plaxico Burress in the far left corner of the end zone for the game-winning touchdown in the title game, the Giants QB again went in that same corner to steal a win from the Patriots.
Giants head coach Tom Coughlin insisted in his post-game press conference that he experienced no flashbacks to Super Bowl XLII.
Yeah, right. Even his own players weren't buying that line.
"It was a big win. We made some plays and got a win," said a grinning Justin Tuck afterward. The defensive end played in that Super Bowl and made allusion to it in his next breath.
"It brings back memories. We were happy about that."
A reporter then asked him to clarify which memories he meant.
"We all know what memories," he replied.
"There's obviously a few similarities," Manning acknowledged later, "with 1:30 left, with two timeouts, and Jake Ballard had a big catch down the middle for 28 yards at third and 10. It's a little different when we're down by three in that situation, so we could have settled for a field goal and I'm glad we didn't."
"The fact that the last time we played when we had a two-minute drive to win the game," he continued. "It was just the same situation here. It was a little bit of a role reversal of when we scored to go up by four and gave the Patriots enough time where they had to score a touchdown. Fortunately enough, they scored real quick and it took them a minute and half and left us with enough time to get a good drive."
"It was a rollercoaster game," remarked tight end Rob Gronkowski, "and what we were doing in the second half driving down the field, we have to be executing all game, we have to execute in the first half and putting up points the entire game."
"Yeah, we battled for 60 minutes. They played us tough. They played us – it was just a battle out there," added QB Tom Brady, who had to relive that Super Bowl loss to New York on Sunday.
"We made some plays and they made plays and it just kept going back and forth. I'm proud of our resiliency. On the sidelines, guys never – there's no quit in this team, we're going to keep fighting. They just made some pretty good plays there at the end to win it.
"It's football, so it's not like every single play you go out there and it's perfect," Brady concluded. "You fight for 60 minutes, you play as hard as you can and they make some plays and you make some plays, especially when you play good teams. You can't expect just to walk over teams every week. They were a little bit better than we were today. Like I said, we'll try to come out tomorrow, figure out the problems, try to correct them and then go out and have a good week and get ready for the Jets because that's obviously another tough one next week."
"We were pretty confident that we were going to go and make a play," asserted linebacker Rob Ninkovich, recalling the final drive, "but you obviously have to give them credit for making plays. It's going to be a tough loss to swallow, but we have next week to play."
And that's the main difference between that last Giants game and this one. The Patriots still have life left in their season, and time to correct what desperately needs their attention.
They'll never get that Super Bowl XLII game back, but they can still work toward getting to another one this year … difficult a challenge as that may seem right now.