TAMPA – Mathematics is a precise discipline. Numbers, though, don't always tell a complete story.
In football, our own two eyes are often the best judge of quality, not a stat sheet. Against the Tampa Bay Buccaneers Friday night, some patterns appeared to emerge for the Patriots.
In short, the team's rushing offense and run defense were solid; New England's pass protection and pass defense… not so much. That, in essence, was the story of the game.
The Patriots were among the worst defensive units in the league last season, particularly against the pass. So, it's not entirely surprising that they continue to struggle at times in that regard (they are improving, however). The more troubling subplot throughout the game has to be the general ineptitude of the Patriots' offensive line when trying to protect the quarterback.
Tom Brady was sacked twice and hit four other times just after throws, the result of yet another new combination of blockers in front of him. The bookends remained the same: Nate Solder at left tackle, Marcus Cannon at right. Solder clearly had the better night, while Cannon continued to struggle in man-to-man battles.
The three interior positions were not unlike a shell game, with several players moving around and in and out of the lineup over the course of the night. New England has yet to settle on a starting center or right guard. Brian Waters, the Pro Bowler at the latter spot, has still not reported for duty. Meanwhile, Dan Connolly got his first start of the season at center, where he spent the bulk of last year. Sebastian Vollmer dressed for his first game this summer, but was never inserted at his customary right tackle spot.
Logan Mankins' return to left guard was a welcome sight, if only a short-lived one. He was pulled after just a couple of series' work. Donald Thomas slid over from right guard to left to spell Mankins, while Connolly stepped to his right to play guard and yield the center spot to Dan Koppen, then Ryan Wendell. Later, Nick McDonald joined the fray at right guard.
This inconsistency of personnel is perhaps one reason for the persistent pressure applied to Brady. Answers must be found before the regular season opener at Tennessee in just two weeks' time.
"Yeah, [Brady] got hit back there a few times, and I think we had some negative runs. That's always disappointing," Mankins lamented later. "We just know we have to get a lot better. We didn't play that well tonight, made a lot of mistakes, bad plays."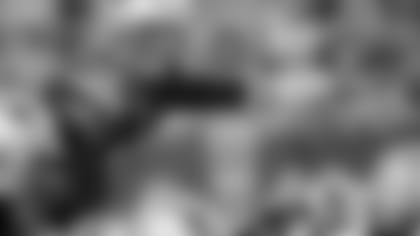 "We didn't get the job done," was Connolly's blunt assessment.
"I just think we're trying to get through the preseason with as many combinations of guys as we can to find out who our five are going to be. We've got another week of work to do. Hopefully, we'll find that out. The guys we have out there, we're going to work together and do what we can to get ready for the regular season."
It wasn't all the line's fault, either. Tampa blitzed a number of times and the Patriots weren't always ready for it. Running back Stevan Ridley took the blame for one sack in particular.
"I missed one. I'll say that. I'll go and look at the film tomorrow and I'm sure Coach will have something to say on that. I'll have to improve. That's what you do in every game: take what you mess up on, try to improve, and not make the same mistakes.
"Got to go back to the drawing board tomorrow," added Ridley. "We have a lot to accomplish before we go back to work on Wednesday [in the preseason finale at New York]. Our offensive line is out there working hard. As an offense, we have some things we need to improve on, but… that's what preseason's for."
The good news, however, was how this mixed-and-matched group of offensive linemen delivered in the running game versus the Bucs. Ridley accounted for roughly half of the team's 168 yards on the ground.
And while it was a deep hole the Patriots found themselves in with their starters playing three quarters of the game, the reserves helped New England battle back in the fourth and nearly win the game in the final minute.
Clearly, though, the Patriots are more disappointed than pleased with their overall performance Friday night, in what is generally considered the most important preseason game. Head coach Bill Belichick left little doubt of that in his stinging post-game remarks to the media.
The fourth and final preseason game is normally a time for the players on the roster's periphery to get a last chance to prove themselves. Yet, after Friday's performance in Tampa, might the starters get more of a crack at the Giants than they otherwise would?
"I have no idea. We'll wait till Bill tells us what the plan is," stated Mankins. "We could be out there, we could not be. Yeah, we need to get better, so, there's a possibility we could be playing."
At this point, there's no denying they could use as much time as possible. Problem is, time's running out.
And that's just simple math.