EAST RUTHERFORD, N.J. – Say what you will about the Jets this Thanksgiving night, but they sure were gracious hosts.
In fact, they were so giving of themselves on this festive day that they looked like a bunch of turkeys running around out there at MetLife Stadium. It's hard to believe, looking at the 49-19 final score, that this game was actually scoreless after one quarter. A couple of three-and-outs, a missed field goal, and the Patriots appeared to be like uncomfortable guests at dinner.
It didn't take long for them to feel right at home, though.
Fifty-five seconds, to be precise.
That's all the time it took for New England to go from being up 7-0 to 28-0, and for Jets fans to start heading for the exits… in the second quarter, mind you.
"Once that whole snowball effect happened, it took a little bit of life out of everything," remarked safety Steve Gregory, who enjoyed a career night, returning a fumble for a touchdown, recovering another, forcing a third, and picking off a Mark Sanchez pass.
Defensive back/co-captain Devin McCourty, who forced yet another fumble on a kickoff that Julian Edelman returned for a touchdown in that deluge of points, had to chuckle at the absurdity of the pace with which New England took over the game.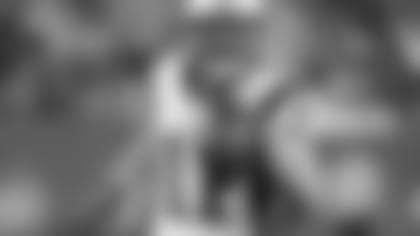 "You keep trying to get another one," he said, describing what the mood was like on the Patriots sideline. "It's funny, those things are so rare, when it happens, you just keep saying, 'Who's going to get the next turnover?' Because we know the longer we can get that going, we can put a team away.
"Those turnovers kills their momentum, takes the fans out of the game. You definitely can feel it on the road, when you make big plays defensively. With our offense, if we can score points and get turnovers and get them the ball, we know they're going to put points on the board."
"It's a good feeling," defensive end Rob Ninkovich said of the tangible sense of despair the Patriots produced among the Jets faithful. "You know you're doing something right on the defensive side of the ball to get them so frustrated that they're leaving early. It's always a great feeling coming to another place, and at the end of the game, there's more Patriots fans in the crowd than Jets fans. You can kind of feel it when you have those turnovers like that – multiple scores on top of each other."
This marked the second game in a row, actually, that the club has scored touchdowns in all three phases: offense, defense, and special teams. It was a total team effort, exemplified by Gregory's individual effort.
"Yeah, it was just a good thing. Good to come in here on Thanksgiving and get a dominant win like that," a beaming Gregory told media afterward.
"It was good one for me today. Some of that stuff is just the ball popping out and being in the right place at the right time. It was a team effort. The guys did a great job up front, pressuring the quarterback, hitting the ball carriers, being physical… it was just a matter of us being aggressive."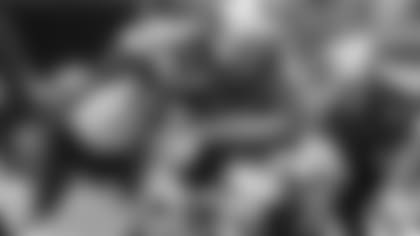 One gets the sense, watching the Patriots assemble another completely dominant victory, that something transformative is happening to this much-maligned New England defense. The players themselves are feeling it, too.
"Yeah, it's grown every week," Gregory maintained. "We work every day in practice to get better. We're really trying to focus on getting better as a unit. I think you're seeing some of the results of that."
"As a defense," remarked Ninkovich, "we're doing a good job of putting pressure on the ball. It seems that every game, we're doing something to where our offense is capitalizing on the turnovers we're making. The more opportunities we give our offense, the better we'll be at the end of the game."
There's even a certain level of maturity that's beginning to manifest itself on defense. In little things, like knowing how to prepare for a short week and playing on Thanksgiving, which players like McCourty did just two seasons ago.
"It started really Sunday night, after we beat the Colts," he said of the truncated preparation for the Jets, which included just one practice – a walk-through.
"It started with Bill [Belichick] saying, 'Celebrate this one, but realize we've got a short week.' We got guys that were part of that two years ago, my rookie year. We knew how important it is to flip the page to the next team. We put a lot of mental effort it, studying the film, being ready to go.
"We've got to keep doing that. We've got to keep playing well. Next week, another division game [against Miami]."
A win there and New England all but assures itself of the AFC East title and a guaranteed playoff berth.
For now though, the Patriots are just thankful for a win on Thanksgiving.
It was especially sweet for one New York native in particular.
"I grew up a half-hour from here on Staten Island," noted Gregory, "so, a lot of friends and family were able to come out and see the game. It was exciting to come play in my backyard."