Do you believe in this Patriots team?
If so, when did the conversion take place?
The team's owner admitted last week that, for him, it happened around midseason.
"You can see the chemistry in the locker room," Robert Kraft explained last week. "It's just a feeling if you go to practice and you see the little things, the things in the lunch room, the pranks they pull on one another, the little groupings of how they interact and talk."
Kraft was inundated with media requests prior to the AFC Championship Game. He couldn't accommodate them all, so, he held a formal press conference to answer reporters' questions.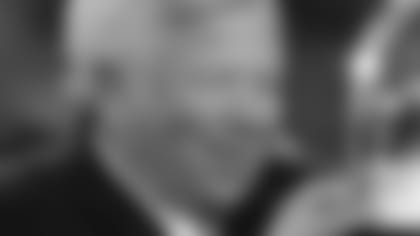 He stood at the podium, eyes glistening, but his every word was delivered deliberately, in order to ensure that he maintained his composure.
It's been a season unlike any other for this man.
With the entire league hanging in the balance during the NFL's lockout, it was Kraft who took the lead in bridging the considerable gap between the owners and players. Simply put, and without exaggeration, he saved football.
But as powerful and influential as he is, he could not save his sweetheart.
Myra Hiatt Kraft, his beloved wife of nearly five decades, was in her last days last summer – a victim, as so many of us are, of cancer – yet she encouraged her husband to leave her when he had to in order to help broker the deal settled the league's labor dispute. It was the most challenging of balancing acts – family and football – and it weighed heavily on Kraft's mind, body, and spirit. The effects were undeniably visible.
Myra would not live to see the fruits of her husband's efforts. When she died, Kraft dedicated himself to helping save the season, then he and his Patriots dedicated that season to her.
The owner wore her initials on a lapel pin, while his players wore them on a patch on their uniforms.
Kraft's Patriots truly embraced the spirit of MHK.
And he had embraced them, more than ever.
That was evident several weeks ago, when, following the Christmas Eve victory over Miami, the players presented Kraft with a painting they'd commissioned specifically to honor her memory.
It became clear again in the AFC Championship Game. When running back BenJarvus Green-Ellis lunged into the end zone for his second-quarter touchdown, he popped up, tapped the MHK patch with his right hand, and pointed to the sky.
"I knew we worked a long time to get where we want to be," Green-Ellis said later. "That's all I was thinking about. You know, we worked so hard, and she's an extremely important part of this organization and helped build the foundation. I just had to show homage."  
The message was unmistakable.
And Kraft heard it loud and clear.
Balance family and football? No longer, as they have become one in the same for him.
"The team has been my savior," Kraft admitted. "I've had my kids, my four sons and eight grandchildren and this team has been kind of my extended family."
In the days immediately following his wife's death, every public appearance – and some private ones – the owner made, he would choke up at the mention of her name. "My sweetheart," he called her.
The weeks and months since have provided a much-needed tonic for Kraft. He is even to the point now where he is able to discuss Myra with a smile.
Like he did in the joyous post-game locker room at Gillette moments after his team's latest AFC Championship.
The scene was chaotic and deafening, but he stood in the center of it, surrounded by cameras and microphones and eager reporters jostling to get their questions to him.
How to explain the Ravens' missed chip-shot field goal at the end of the game, one person asked Kraft.
He touched his MHK lapel pin with his index and middle fingers, then kissed them and pointed skyward.
"Someone was smiling. We had an angel," he said with a contented grin. "Forces at work that's beyond anything we can understand. I'm just pretty happy and proud we're going to the big game. The support our fans have given us this year and given me personally and our whole family has been terrific. So let's hope we do some business in two weeks."
That common thread – Myra – could be found in nearly every post-game interview in the New England locker room. The genuine love the Patriots and their owner had for her, it seems, is being reciprocated in supernatural ways.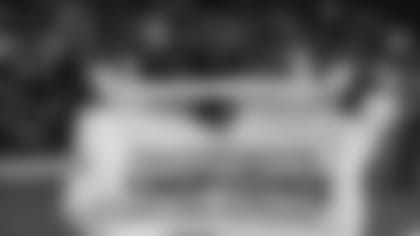 A team that few believed in at the start of this season, largely due to a seemingly Swiss-cheese defense, now finds itself in the Super Bowl, in no small part because the players, coaches, and owner believed in themselves – and something bigger than themselves.
Their steadfast faith has propelled them.
"We are playing the season for her and now we just won the AFC Championship," tight end Rob Gronkowski remarked. "She was an amazing woman and it's great being part of the Patriots."
"We dedicated this season to her," linebacker/co-captain Jerod Mayo stated. "Hopefully, we can get one more win for her."