The Houston Texans offseason problems continued with the latest big-name casualty coming in the form of J.J. Watt's release. Actually, the Texans did right by Watt, who will soon be 32 with a long injury history and high salary (was set to earn $17.5 million in 2021) wasn't going to factor into the team's rebuilding plans. Instead of holding onto the veteran defensive end and perhaps sending him somewhere undesirable, the team agreed to release him, allowing Watt to choose his destination and the timing gives him plenty of time to do so.
The question closer to home is: Should New England be among those interested? The easy answer is yes, as a sturdy two-way defensive lineman like Watt should be able to set the edge against the run while also providing some pressure on the passer – even if his production has diminished in recent years.
Watt's credentials are impressive: three-time NFL Defensive Player of the Year, five-time All-Pro and Pro Bowler, Walter Payton Man of the Year winner with 101 career sacks, 61 passes defensed (no, they weren't all against Cam Newton in November), 25 forced fumbles and even three receiving touchdowns.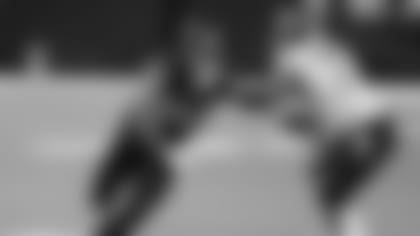 Watt is a terrific player who in his prime impacted games on a regular basis. But he's no longer in his prime and more importantly, he'll enter the 2021 season at 32 and it's tough to rebuild by signing players on the back nine of their career, and likely having to use significant revenue to do it.
I know it's hard to resist the temptation of looking for a quick fix, especially after what happened in Tampa last week. The Patriots took some heat after the Bucs title run, but that shouldn't affect how the organization approaches a very critical time in their post-Tom Brady life. Rebuilding is not an easy process, and it often takes time. Teams that succeed usually set forth on a plan and stick to it, regardless of outside pressures that are seemingly enticing you to do something you don't necessarily want to.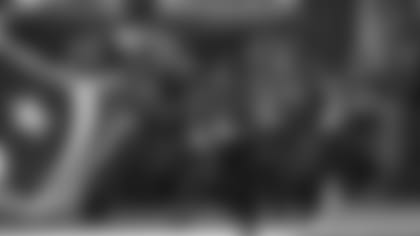 That's how I would view Watt at this point. He's a shiny new toy that would no doubt quiet some of the criticism, but would the player be a significant part of the future? More likely he'd make the 2021 defensive line a bit better while not really impacting the bottom line much either way.
Therefore, stick with the draft and younger free agents who potentially could be key contributors down the road when the Patriots are ready to contend again.