(Nov. 2, 2006) -- It's a simple question, but there is no easy answer. If you had to choose a starting quarterback for your team, would it be Tom Brady or Peyton Manning?
Manning has the record-shattering numbers and Most Valuable Player awards from the last two seasons. Brady has the championships and a 6-1 head-to-head record against Manning.
The two premier passers resume their rivalry when the Patriots host the Colts on national television Sunday night, but before they do, our experts made their choices: Brady or Manning?
VIC CARUCCI - "We're talking about the Nos. 1 and 1A quarterbacks in the league, so you can't make a bad choice. After much contemplation, I am going with Tom Brady. And I am basing the decision strictly on what I see of both quarterbacks today rather than factoring in career accomplishments such as Brady's three Super Bowl victories and two Super Bowl MVPs, or Manning's gaudy career statistics. Although Manning has my current vote for league MVP, what I see that gives Brady the slightest edge is that he has done an amazing job of adapting to a revamped receiving corps after losing Deion Branch and David Givens. The season has barely reached the halfway point, and Brady already has developed a strong rapport with newcomers Doug Gabriel and Chad Jackson. Otherwise, the list of Brady's superlatives is virtually identical to those of Manning: Pre-snap reads, recognition of coverages/field vision, instincts, pocket awareness, progression reads, ability to slide to buy time, throwing mechanics, arm strength, and last, but not least, leadership. I would be ecstatic to have either one as my starter."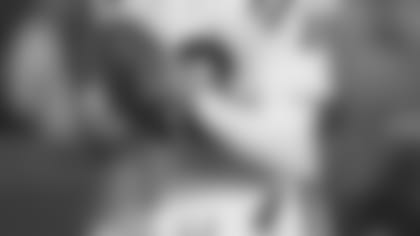 ADAM SCHEFTER** - "Trying to decide between Brady and Manning is trying to pick between Russell and Chamberlain, or Williams or DiMaggio. Man ... Manning is incredible, maybe the MVP of this season. But Brady never has played on a losing team in the NFL. I'll take Brady, hesitantly, but I will say this: I like Peyton's TV commercials a whole lot more."
PAT KIRWAN - "This is an easy question because you can't go wrong no matter which guy you select. Peyton Manning had another great game on Sunday against the Broncos with his patient and efficient passing attack. He continues to impress as a leader and competitor. But if I had to take one of these quarterbacks, I'd take Tom Brady. For one, he has three Super Bowl rings. He's also younger and his ability to adapt to changing personnel at the receiver position is the difference in my selection. Brady also makes less money, which doesn't hurt when choosing."
ROD WOODSON - "I would take Tom Brady because of his ability to adjust to different systems. Brady has succeeded in a pro-style offense, the spread; he can beat you throwing 20-25 times a game, or 40 times a game. Brady's proven that he can be successful in each system, whereas Peyton Manning has always had only one system -- the single-back spread offense. He has never had to change to a two-back Pro Set. I'd take Manning if a team was always going to have just one system, but in reality, offenses change over time, so I'd take Brady for his ability to adapt and adjust to different sets."
MARSHALL FAULK - "You have to go with Tom Brady. Super Bowls differentiate the great from the greatest to ever play. It's always about the rings, so that's why I'd choose Brady."
GIL BRANDT - "I don't think you can go wrong with either one. If you were to draw up a blueprint for what you want in a quarterback, both have all the necessities: leadership, dedication, decision-making, physical ability. Seeing that I have to pick just one though, it would have to be Brady because of his Super Bowl wins and because he has been able to have success despite more roster changes than Manning."
BOOMER ESIASON - "Can you even answer that question? That's like asking Marino or Montana? For the Super Bowl, I'll take Brady, and for the game in the middle of the season, I'll take Manning. Both of these players possess every aspect of personality and physical ability that you want in a quarterback: leadership, poise, arm strength, intelligence, media savvy. At the end of the day, you'd be lucky to have either one on your team."
CRIS COLLINSWORTH - "Peyton Manning has the stats. No one can compare to Manning when it comes to putting up pure numbers week after week. Manning has six 4,000-yard seasons, Brady has one. Manning threw an NFL-record 49 touchdown passes in 2004, Brady's career high is 28. Manning has a 100-plus passer rating each of the last three years, Brady has never topped 100. Manning has the advantage over Brady in every statistical category except one -- Super Bowl wins. Manning has the numbers, Brady has three Super Bowl rings. I'll take the rings."