Is Aaron Hernandez due for a huge year? I feel with Gronkowski becoming "Gronk", and tearing up the rest of the NFL, more attention will be paid to him, and Hernandez might be getting more open looks.*Peter Long
*Peter, I think you are on the right track but need to take it a step Long-er. Rob Gronkowski is a part of why I think Hernandez could have a huge year, but I'd also include Wes Welker and the newly-added Brandon Lloyd to that mix. With teams having to focus on Gronk, Welker underneath and, now, Lloyd on the outside I think Hernandez has a chance to catch 100 passes this season. After all, he did haul in 79 receptions last year despite missing two-plus games to injury. He also had a few drops that I'm sure he'd love to have another chance at. Last year we saw Gronk break out and Welker have his most productive season. This fall I think we might be in line for Hernandez' big campaign with more than 100 catches and double-digit touchdowns as opposing defenses try to pick their poison but still end up dead, so to speak.
Andy Hart
Do you think that Ridley and Vereen could turn into an [Ahmad] Bradshaw and [Brandon] Jacobs duo? I assume this would take a few years. In addition the league is becoming a passing league. With the defenses transitioning to focus on stopping the pass, do you think Belichick would lean on the duo to exploit the transition? I realize that when you have a QB like Brady you have to put the ball in his hands, but in a few years this could be a great way to extend Brady's career and still have an effective offense.*Ryan Janusz
*I really like the potential of both Ridley and Vereen. It's even more intriguing to consider how they could develop together as a tandem. But it's not really in the thunder-and-lightning Giants mold you referenced. Jacobs is a massive, 6-4, 260-plus pound giant. Ridley, the bigger of New England's young backs, is five inches shorter and 30 pounds smaller. He's also a far more elusive, athletic runner than Jacobs. Vereen is clearly the more explosive, change-of-pace players, but Ridley's own abilities in that area are a bit undersold. Hopefully Ridley will get over his ball security problem and Vereen will develop into the guy the Patriots targeted with a second-round pick. If that's the case you will see the ground game become a little bit more a part of the offense, at the very least complementing the passing attack more than has been the case the last year or so.
Andy Hart
Greetings favorite writers of everything (but) Patriots, two offshoot questions from the rings vs HOF debate on Thursday's [PFW in Progress] show: 1. how many players that have played for the Patriots since 2001 will end up in the hall? 2. How many of those players "earned" their HOF status as a Patriot? For example, [Rodney] Harrison and [Randy] Moss may have been HOFers before they got here. Thanks.Tim Burdick
*Cambridge
*I think the list of future Patriots Hall of Fame inductees obviously starts with Bill Belichick and Tom Brady. I think the next most likely candidate after that in terms of earning the honor in New England is Adam Vinatieri, although he added to his resume in Indy. Moss was a HOFer with our without his time here, but his record-setting season finalized it. The late Junior Seau earned his bust thanks to his time with the Chargers. I actually don't think that Harrison will end up in the Hall, but if he does it will be in large part because of his championship winnings in New England in addition to his time in San Diego. Finally I think Richard Seymour has a solid opportunity to get a call to the Hall, thanks mostly to his time with the Patriots and the three titles he helped haul in. The most interesting guy to keep an eye on would be Wes Welker. While I don't really think he's a Hall of Famer right now, a couple more 100-catch seasons would certainly be tough to argue against.
Andy Hart
If Tom Brady were to abruptly retire after this season who do you think that Pats would hand over the reins to? Hoyer, Mallet or an outside FA?*Matthew Sadej
*This is a great question that I don't think I have a great answer to. It would depend on how Mallett develops this summer and fall. Does he start to look more comfortable in the offense and with his timing within it? If so, he might get the chance. I don't think that Hoyer, who's a free agent after this year, would be the guy. So it would either be Mallett, or bringing in some other passer. Or, more likely, a combination of the both. Regardless of who the guy is, it would make for some strangely unsettled times for the team that's had nothing but stability at quarterback for the better part of two decades.
Andy Hart
Call me crazy, but I think the Patriots should weigh their options about trading Wes Welker. Don't get me wrong, I love Welker, but I think he may have lived out his tenure. I also think Tom Brady has found a new security blanket, his tight ends. I know Welker produced arguably his best career year last year, but I think it's time to pass the torch of short-little-high-energy-white-guy-slot-man. The roster is already loaded with candidates, Jeremy Ebert, Julian Edelman, Danny Woodhead? All of them fit the bill, are younger, and command way less cash. You can even rotate if you like. With the influx of players to the defensive backfield and some returning from injury, Edelman shouldn't have to take reps at corner. Any amount of contending teams would love Welker, and I personally think having a top flight guy on D is more beneficial to a championship run. Brady is the best at making scrappy receivers into heroes, I had never heard of Reche Caldwell til he came and made me forget about Deion Branch. This has nothing to do with Welker coming up short in the Super Bowl, but I think it might be time to move on. Also, the patriots have a history of trading guys who want more than the management thinks their worth, so this is more of a prediction than a suggestion.
First, Caldwell didn't make anyone forget about Branch. Certainly not Brady or Belichick. He caught passes and led the team because Brady had to throw to someone. Caldwell was so good that he was out of work the following year. Second, the guy who replaces Welker at some point will not be as good or productive. Thinking the transition will be seamless is a total slap in the face to what Welker has brought to the team over the last five years. All that being said, I think the team will and should consider trading Welker. I just don't think it's likely to happen because I'm not sure New England would find a trading partner that would offer good value. Any team that traded for Welker would be in the same position as the Patriots, having to pay the aging slot receiver the big money he wants. I don't think there are a lot of teams that would give up good value in a trade and then pay No. 83 $30 million or more. It just doesn't make sense. So while neither side may be ultimately happy with it, Welker will likely remain in New England for at least one more year at a salary of $9.5 million. It is what it is.
Andy Hart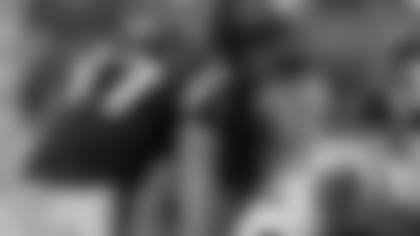 Except for Tom Brady, which offensive player would be the most disruptive (in terms of the unit's performance or play style) for the Patriots to lose for the season? What about a corresponding defensive player? Belichick does an excellent job at building depth; but backups are backups for a reason, and even competent replacements won't have the same skill set or contribution.
*Offensively I think the answer is easy – Rob Gronkowski. We saw the offense struggle in the Super Bowl without Gronk. He's unique and his skill set is irreplaceable. I think you could actually argue that while Brady is more valuable to the team, Gronk is more irreplaceable. There just aren't many guys on the planet with his combination of physical tools. Defensively I think you have to go with Vince Wilfork. The big, athletic defensive lineman is the only proven guy the Patriots have up front, and has shown the ability to play all across the line in various schemes over the last couple years. I know the defense was pretty bad with Wilfork last year, but it would be much worse without him. And as with Gronkowski, there is no one on the roster who comes close to filling Wilfork's unique skill set.
Andy Hart
What are your thoughts on Jake Ballard staying on the team and re-signing in the 2013 offseason and if we do re-sign him could that move cause TE Hernandez to switch positions and play WR, recognizing the lack of youth we have at the position? Thank you.*Justin Smith
*First of all, I want to congratulate you on a great year. You deserve a lot of credit for the huge season the 49ers had. Now, on to your question. Ballard will be an exclusive rights free agent after this year. That means as long as the Patriots offer him a tender, he doesn't have the ability to leave the team through free agency. So you can pretty much pencil him into the depth chart for 2013. The Hernandez thing is a common question for fans. But in reality, in many ways Hernandez is already a slot receiver for the team. He lines up split wide more often than not. Heck, if you watch training camp practice drills he does much of his work in a line with Wes Welker and Julian Edelman. Hernandez is a tight end on the roster, but many times he's more of a receiver on the field.
Andy Hart
Hello, I think this team will live & die on Tom Brady's health... On that note, could you talk about the state of the offensive line? With Matt Light's retirement, Logan Mankins injury looking like he'll start the season on the PUP list, Brian Waters rumored to be contemplating retirement, and Sebastian Vollmer's back injury & surgery, I'm a little worried to say the least! Thanks!*Laurie Dicenso
*The only spot I really have a minor concern about is left tackle. Light had a phenomenal season last fall. Now second-year player Nate Solder needs to live up to that expectation on a spread passing offense. I think Solder is going to be a very good player and has a lot of talent, but he still needs to prove he can get the job done at left tackle against the challenges that position represents each and every week. New England doesn't really have another option on the roster at left tackle if Solder can't get the job done. I think Mankins will be on the field to open the season, assuming there are no setbacks. That leaves good depth at the rest of the line. Dan Koppen and Dan Connolly can battle for center. If Waters does hold out or retire, Connolly or Robert Gallery could start at right guard. Marcus Cannon, Vollmer or even Gallery could start at right tackle. The way I look at it, at every spot other than left tackle New England has more guys capable of starting than it does job openings. If Solder is up to the challenge at left tackle, then the offensive line will be fine. If not, then as you alluded to Brady's health could be in jeopardy.
Andy Hart
Since 2007 the Patriots have drafted 3 safeties and 4 cornerbacks in the top two rounds. The safeties coach has been a revolving door while Josh Boyer is entering his 4th season a cornerbacks coach. Is the inconsistency in the backfield due to poor drafting or poor coaching?*Ken Fowler
*Given the turnover and poor play, I guess this is a fair question. But I think it's also important to look at what has happened with guys once they've left New England. None of the group has gone on to much success elsewhere. So it's not like their talent was missed in New England. You could argue that the team has maximized the abilities of some guys – including Meriweather and Sanders – while they were here. It would seem to me there have been plenty of talent evaluation misses in the draft picks in the secondary. That said, Boyer will be earning his paycheck this year as he tries to get Devin McCourty back to his playmaking, competitive ways.
I Am Watching The Top 100 And I Am PISSED OFF How In The World Is Drew Brees Let Alone Calvin Johnson Ahead Of Brady !? The Problem Here Is That No One Respects Or Appreciates What Brady Does In NE . No Disrespect To Our Receivers But If You Take Away The Tight Ends And Welker The Rest Of Our Receivers Cant Hold A Candle To The Receivers In New Orleans And Green Bay . And Then The Disrespect Of Putting A Receiver ahead Of A Three Time Super Bowl Champion Is Unbelievable And If Calvin Is In The Top Ten And Gronk Had More Touchdowns And Welker Has More Receptions And Yards Then Where Is The Recognition !? All I Can Say Is M-O-T-I-V-A-T-I-O-N .. NE STRAIGHT TO THE SUPERBOWL!*Otevia Williams
*I appreciate your anger. There is no way in my mind that Brady could be any lower on the list than No. 2. I'll give Aaron Rodgers No. 1, but the rest is purely laughable. Of course I don't have much respect for the list in general. I think it's overhyped, too drawn out and I really would like to see the details on how it was put together. I'm not a fan.
Andy Hart
With the addition of Hightower, do you see a reduced role for Spikes? If Hightower sees more time at the inside than the outside then someone has to see a drop in production and we all know it isn't going to be Mayo. Do you see Belichick using more sub packages to get Mayo Spikes and Hightower on the field at the same time or do you think someone will have a reduced role?*David Anania
*I don't see in any way that Mayo's role will diminish. He's the captain on defense. He's now a $50 million man. He's a hard worker and well respected leader. He's also one of the more versatile players in the linebacker mix. Hightower could be in that conversation when he proves himself. My guess is that the rookie's playing time will come from a few different guys, but Spikes is certainly a candidate. He's had trouble staying on the field his first two years and missed spring work while rehabbing an injury. He could be nearing a crossroads of his career in New England. When he plays, he's shown he can be an impact guy on the defense. But he needs to prove some consistency. I do also think there will be some sets where you see Mayo, Spikes and Hightower on the field together.
Andy Hart
Read an interesting article the other day that indicated that the Pats rush well with only one player lined up in the backfield, as opposed to two or three. When using multiple backs, however, apparently they suffered - running more poorly than just about anyone in the league. This seems strange, as we are in the midst of a fullback movement...does this line up with your observations? Any thoughts?*Chris Cook
*From purely an observational perspective the Patriots definitely rush better in one-back sets. For the last few years the team has spread defenses out through the air and then run when the other team wasn't really prepared to stop it. And the only times we generally see two backs in the backfield are in short yardage and goal line sets. Those usually only pick up a couple yards, even if they are successful in terms of the first down or touchdown. The Patriots haven't been a two-back team for quite some time, and really haven't been a running team for quite a while. Their running game, mostly out of one-back looks, is set up by the passing game. Will that change any this year with the addition of a solid third tight end and a handful of fullbacks being brought in to compete for a roster spot in training camp? It could, but only time will tell. Hard to imagine the coaches taking too much away from the spread sets and talented passing attack that's been so successful over recent years.
Andy Hart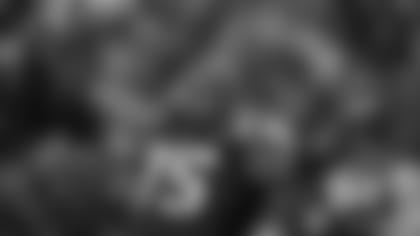 I know this is a bit early to predict but which defensive base do you see the Pats running more often, 3-4 or 4-3? Who do you see starting in each base?*Christopher Scantlebury
*I think you will see more 4-3 looks, but really it's all about sub-packages. So the versatility of the players up front will really be brought to the forefront. Obviously the secondary will be the same in either front – likely to include Devin McCourty, Patrick Chung, Steven Gregory and Ras-I Dowling (or Kyle Arrington). In the four-man front I see Wilfork, Kyle Love, Trevor Scott and Brandon Deaderick with Jerod Mayo, Brandon Spikes and Rob Ninkovich at linebacker. In the three-man looks I would probably say that the lineup might actually be the same with Scott playing linebacker, or Jonathan Fenene playing end for either Love or Deaderick. But there are a lot of practices and preseason games between now and the first starting lineup, so a lot could change.
Andy Hart
Hey guys, it's been weeks since I asked a question, and after looking and analyzing our 2012-2013 season I believe we will have another high win season. We should easily go 13-3 with possible losses from the Ravens, Jets and 49ers. Correct me if I'm wrong but I say we will win the Super Bowl this year if our defense improves- which it should. I also believe we have a chance to win the Super Bowl because we've added more "threats" on our offense. The only way we will lose the Super Bowl this year is by a lucky field goal from our opponents. This should be an interesting season with all our new additions to the team to keep us a major threat in the NFL.*Kyle Rodgers
*I generally agree with your overall theme. I think the Patriots are currently the team to beat in the AFC and a strong contender to win the Super Bowl. But we all know that predicting a full season at this point is borderline insane. I think it's funny that the only way you see the Patriots losing the Super Bowl is by a lucky field goal, after an unlucky field goal by an opponent allowed the team to advance to the Super Bowl last January. That's how close things are in the NFL. The Patriots offense is stacked and should be among the league's best if Brady is healthy. I still have no idea about the defense. It can't be much worse than it was last year, but I also don't have a tone of faith just yet that it's going to be significantly better. But that tells you how good the offense is when a one-unit team is considered the best in the AFC. The Texans scare me quite a bit and the Ravens are probably going to be pretty good. But I'll stick with the Patriots at this point.
Andy Hart
How is it possible that Jimmy Graham was ranked 14 and Rob Gronkowski was only ranked 21 in the NFL's top 100? Gronk was clearly the best of any receiver in the league leading everyone in touchdowns and having the best season for a tight end ever. Graham surpassed Gronk in receptions, but not yards. The ranking was completely undeserving and Gronk was easily top 10, do you agree?*Thomas Best
*I don't know if Gronk should have been top 10, but for him to be behind Graham is an absolute joke. He was a more productive pass catcher in 2011. He's an actual blocker as a tight end. He's one of the most unique, talented players in the NFL. As I said above, I think that the top 100 list is a joke for a lot of reasons. Beyond simple filler programming for NFL Network, it doesn't have a lot of value. Don't let it get you too worked up. At least that's what I tell myself.
Andy Hart
Are the Patriots taking an unnecessary risk with Andre Carter? It's assumed that he'll sign with the Patriots if he is healthy. Isn't this the same scenario as the Giants leaving Ballard off their roster? They left him exposed for the Patriots to pick him up off the waiver wire. Why wouldn't the Giants sign Carter as a "back at ya". If Carter is healthy, the Giants have added an excellent pass rusher. If he's not ready, they just cut him.*Ed Enman
*This is totally different than Ballard. New York made move that put Ballard on waivers, taking a chance and opening him up to any team that claimed him. Ballard had to go to any team that claimed him. Carter is a free agent who can choose to sign anywhere he wants, any time he wants. There are reports that Carter wants a multi-year deal worth Pro Bowl money. Not sure exactly what that means, but I would not be looking to break the bank long term for Carter. I'd love to have him back at the right price if he's healthy. But that's a couple different variables and it's hard to say exactly what's going on from afar without knowing all the details. In the end, I still think that Carter will be back with the Patriots. But it's probably not quite the slam dunk that I thought it was earlier this offseason.
Andy Hart