Can you please tell me when regular season tickets go on sale. Someone told me May 22nd but last year it was in June, so I wasn't sure.
Joanne
Chicopee, Mass.
Individual Patriots game tickets for the 2004 season do in fact go on sale May 22nd at 10 a.m. All tickets will be sold online at Ticketmaster.com or through local phone numbers at 617-931-2222 and 508-931-2222. All phone and online orders must be paid with a Visa credit card. Purchases are limited to a maximum of eight total tickets, with a limit of four tickets to any one game.
Andy Hart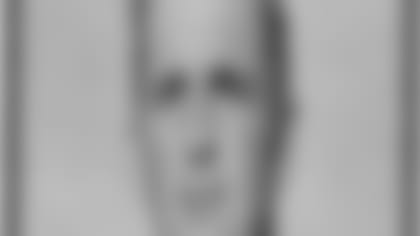 ]()
            **Just wanted to let you know, Jim Colclough also was head football coach at Boston State College in late 70s.As a Defensive lineman i played for him my last year in 79.He was a very good coach and a humble person as well as a good friend. I will miss him as well as many others will I'm sure. I know he held a record for the Pats. Does he still??? Thanks.**  

Daniel Scioli
Daytona, Florida
Jim Colclough will be greatly missed within the Patriots family. It is good to hear of your unique relationship with him. He was in fact once the team's career receiving yardage leader until he was passed by Stanley Morgan as well as a number of other players since. Colclough remains in the top five all-time among Patriots in receiving yards, receiving touchdowns and average yards per reception.
Andy Hart
I was wondering who that we have allocated to Europe do you think will be a big contributor this year or next year. I know we are all very happy that if Tom Brady goes down Rohan Davey would be a capable back up but I was wondering about the others.
Tylor Cates
Gatlinburg, Tenn.
While Davey is clearly the most notable Patriot in Europe and has the strongest hold on a roster spot for 2004 I think a handful of others currently playing across the pond could compete for jobs in training camp. For example offensive lineman Jamil Soriano might be the next player to take the less-than-glamorous route to a job on New England's offensive line. At the very least, he may find himself on the team's expanded practice squad for another season. Two others who might fight for jobs are safeties Scott Farley and Jason Perry. Both players would probably earn spots more as special teams guys than defensive contributors, but neither would be out of the question for roster spots although the safety position is a bit more crowded following the addition of the two draft picks. The others in Europe, David Pruce, Chas Gessner, Lawrence Flugence and Buck Rasmussen, have even more to prove to the New England staff. Developing tackle Pruce could find his way to the practice squad, as could big wide out Gessner, especially considering the team's deep crop at receiver.
Andy Hart
In the 2004 draft, if Vernon Carey had fallen to the Patriots with their first pick, would they have taken him over Vince Wilfork?
Andy
Lakeville, Mass.
From one great name to another, I don't think so. I just can't see the Patriots taking an offensive lineman that high, unless he was a true blue chipper like Robert Gallery. Carey may turn out to be a solid offensive lineman, although it likely won't be at the valuable left tackle spot, but I don't think this regime would see him as good first-round value. I also believe Vince Wilfork was targeted by the Patriots from the get-go and they even considered trading up to acquire him. I don't believe Carey was ever a blip on their radar screen.
Andy Hart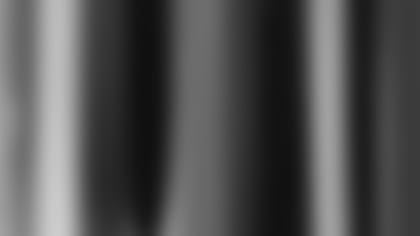 ]()
            **If Dan Klecko is going to play linebacker now will he have to change his number? I heard Tedy Bruschi used to be a DL and now he's a LB. He must have changed his number, right?**  

Christie
Rehoboth, Mass.
Aside from wearing number 45 for his rookie training camp, Bruschi has worn 54 for his entire New England career. Klecko would not have to chance his number as linebackers can play with numbers in the 90s, much like Roman Phifer has done at both outside and inside linebacker in each of his three seasons with the Patriots. Sorry, but good try.
Andy Hart
I have read and listened many times to Mike Cloud's accidental use of a banned substance when he took a strength supplement, but for him to have a 4 game suspension there has to have been 2 previous violations, correct? Can you tell me what Mike Cloud's previous (if any) drug violations were?The official rule (cut from ESPN.com): A player who tests positive once for any drug that is banned by the NFL is admitted into the treatment program for two years and is subject to as many as 10 tests a month. If a player is clean during that time, he is removed from the program. A player who tests positive twice is fined the value equal to his pay for four games. A player who tests positive a third time is given at least a four-game suspension. A player who tests positive a fourth time is suspended for at least a season.
Mike, you are confusing the difference in classification in the NFL between performance-enhancing drugs and other banned substances. Testing positive for a banned performance-enhancing drug such as steroids results in an automatic four-game suspension. It is with other drugs, take marijuana for example, that players don't receive a suspension until the third strike. The league seems to take a much stiffer stance when it comes to any banned substances that could be perceived to change the actual action on the field than it does with more general banned substances.
Andy Hart
Hey guys- PFW is a great feature: entertaining, super-informative, and I look forward to reading them. Are they weekly, or do you wait until you have a certain amount of good questions to post a new PFW? Obviously, there are times where there will be more than 1 per week, like with the Corey Dillon signing/Ty Law arrest incidents last month. This is my fourth letter to you, so I hope the fourth time is a charm!I have four short questions for you.A) What does the projected starting OL look like right now?B) What have you heard about Antowain Smith, and what team would benefit by picking him up? When do you think he will be signed (pre, during or post camp?)C) Would you like to see Rohan Davey as the backup and Kliff Kingsbury as the #3 man? Would that be sufficient throughout the season? Is Rohan going to be content being a #2 backup for the foreseeable future or will he want to try to be dealt and start somewhere next season.Finally, D) Rate the projected special teams this season- Punting game, Vinatieri, and the three returners (who will get the jobs?)Thanks, and keep up the great work
Carl Roehrich
Trumbull, Conn.
Lots of questions, but I will try to answer them as best I can. We do a new Ask PFW each week and generally post it on Tuesday afternoon. As it stands right now, the starting offensive line would be, from left to right, Matt Light, Russ Hochstein, Dan Koppen, Joe Andruzzi and Tom Ashworth. I think Smith will get a chance to be a solid veteran backup with some team and provides good insurance wherever he goes. I assume he will sign just before the start of training camps across the league. Personally, I would like to see a veteran backup for Brady although Davey has been very impressive in NFLEL this spring. My mind could be changed once I see the former fourth-round pick in training camp and the preseason, but Rohan definitely wants to be the No. 2 this year and has his sights set on being a starter in the NFL in the near future. And finally, as far as the special teams go I think Josh Miller is an upgrade, I expect Vinatieri to have a much more consistent season and I expect a healthy competition for the return jobs led by second-year burner Bethel Johnson. Hope those answers work for you Carl, I kind of I felt a little like I was on the lightning round of some quiz show.
Andy Hart
With the army of defensive linemen on the Patriots roster this year, who do you think the starting three will be? Assuming everyone is healthy and they stick with the 3-4.
Eric B.
Hamden, Conn.
Without the benefit of seeing preseason action I would say the starting three would be Richard Seymour, Keith Traylor and Ty Warren, although the only sure thing is Seymour. I think if Vince Wilfork can impress early he could start. I also think that Jarvis Green could start at end. It will be very interesting to see how the defensive line starting spots and rotation works itself out in training camp, the preseason and early-season action. There is no question the position is younger, more athletic and has a much bigger upside than it did one-year ago.
Andy Hart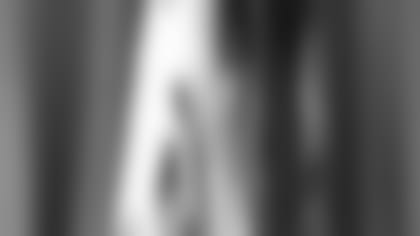 ]()
            **Attitude and off-field issues aside, so based on skill only, do you think Corey Dillon is a top 5 RB in this league?**  

Bob
New York, N.Y.
No. My top five, in no particular order would be LaDainian Tomlinson, Ricky Williams, Jamal Lewis, Priest Holmes and Ahman Green. But if Dillon can return to his healthy form of two years ago he will clearly be the best running back to play in New England since Curtis Martin and he definitely adds an element to the Patriots offense that it hasn't had in recent years.
Andy Hart
Ted Washington ate up blockers like a mammoth. Do you think Wilfork can be just as dominant? Also how much does Wilfork weigh? I have heard that he weighs between 220 and 230, and I also heard he weighs between 340 and 350.
Steven
Coral Springs, Fla.
Wilfork definitely has the potential to be every bit the mammoth that Washington is both literally and figuratively. He is listed at 344, but as with most guys of his size no one outside the Patriots staff will ever really know how much he weighs. As long as he can play with the speed and athleticism that he has shown in college, it doesn't really matter. He will have to learn the intricacies of life as an NFL nose tackle, but Wilfork has all the abilities and potential to be a dominating force along the middle of the New England defensive line for many seasons.
Andy Hart
I was wondering how do I go about putting my name on the waiting list for season tickets? Thank you. You guys are great.
Gabriela
Pittsburgh, Pa.
Gabriela you can go to the ticket section on Patriots.com to find out about adding your name to the season ticket waiting list. Act now though, because the list gets longer every day and I am sure you want to start actually working your way up the list and not keep falling lower with each day you wait.
Andy Hart
Is there any real information as to whether Ty Law will be leaving the Patriots or not?
Alex
Billerica, Mass.
A good question with no real answer. Unless you can somehow worm your way into the head of either Bill Belichick or Scott Pioli everything is speculation. I personally believe that Law will line up at cornerback for the Patriots this year, but I also wouldn't be surprised to see him get sent packing. But as I said it is all speculation right now.
Andy Hart
My dad and I have bet 10 bucks about how many Patriots are in the Pro Football Hall of Fame. I said there was two, but my dad said just John Hannah is there. I'm pretty sure there are two, one is Hannah, but I don't know who the other is. Can you please tell who it is and what position he played.
Jess
Groveland, Mass.
Hannah is the only Hall of Famer who played his entire career in New England (1973-1985). Corner back Mike Haynes is also in the Hall of Fame, but he split his career between the Patriots (7 seasons) and the Los Angeles Raiders (7 seasons) from 1976-1989. Likewise, linebacker Nick Buoniconti also split his career spending his first seven seasons with the Patriots and his final seven seasons with the Dolphins. So I guess you are both right and the winner depends on the rules you set up for your bet. Let me know who ends up with the 10 bucks. And if you can't decide, I'd be happy to take it off your hands.
Andy Hart
Alright, I'm not going to suck up to you guys, whine about not getting my questions posted, or tell you my name is Bryan. I am going to point out that reading your Q&A is becoming a waste of time and an utter bore. How about this for some research. Last week, based on my lenient grading system, you posted 3 questions that could be easily found on the internet, 4 posts that didn't have a question, and a whopping 8 Stupid Questions (what is the difference between a Strong Safety and a Free Safety!? Thats football 101! And one guy wanted to cut Deion Branch! These people call themselves football/pats fans?! Unbelievable!) Anyways, my questions revolve around the draft. Why did that Patriots pass on Karlos Dansby with the 32nd pick? He wasn't a reach at that position, filled a need (getting younger and faster at LB) and was a perfect fit for an OLB in BB's system. On Ben Watson: how is his blocking? Given his speed and size, could we see him lining up as a WR, much like Jeremy Shockey and Tony Gonzalez? Thanks for your time guys. I know its fun to post clever responses to stupid questions, but can you focus a little more on football for the real fans?
Jake
The Cape, Mass.
Boy I guess there really are some elitists on the Cape. I hope we don't offend you too much by trying to answer a wide variety of questions and by forcing you to read such nonsense that is beneath your vast football knowledge. Maybe we should send you the expert version of Ask PFW? But enough with my defensive remarks and on to the topics at hand. As for the Dansby question, I think a lot of factors could have led the Patriots to pass on the Auburn linebacker. Not only is he represented by the infamous Poston brothers, but he also didn't necessarily fill the biggest need on the New England defense (although the same could be said for Watson on offense). Watching film, Dansby is indeed a very impressive, athletic player on the outside. But with the expected return of Rosevelt Colvin, as well as Mike Vrabel, Willie McGinest, Matt Chatham and Tully-Banta Cain all on the depth chart I am not sure how great the need was for a player with Dansby's skills. I also think the Patriots fell in love with the total package that Watson brought both on and off the field including, according to his tight end coach at Georgia David Johnson, solid blocking skills with the potential of getting even better. But you are right, Watson presents an incredible athletic weapon for the offense thanks to his strong versatility. He can line up as a wide out, fullback, H-back, motion across the formation or just as a tight end and do endless things in both the running and passing games. I think he may just test Charlie Weis' creativity in terms of the many ways he can help the New England offense. If he can put it all together on the field it should be fun to watch because the unlimited potential is clearly there.
Andy Hart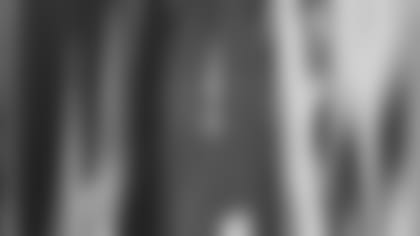 ]()
            **First, I enjoy your segment every week. I am wondering, what happened to Damon Huard as the #2 QB, he is not even on the depth chart. By the way, how about Davey in Europe? He is Looking Sharp.**  

Scott Routhier
Sidney, Maine
Huard is an unrestricted free agent testing the waters of the open market. He has been linked to the New York Giants as well as a number of other teams looking for a veteran backup. I don't expect to see him back with the Patriots and as you said, with Davey looking so sharp in NFLEL the backup job would appear to be his to lose.
Andy Hart
The fullback position seems to be out-of-style in the NFL (until it comes back). This is as true of the Patriots as it is for many other teams. The last I knew, we had Fred McCrary, and Larry Centers, both of whom are past their prime (come to think of it, Larry Centers is downright ancient). Both Daniel Graham and Ben Watson both seem to have above-average athleticism for tight-ends. In particular, Watson was heralded as a combine monster, boasting a 4.5 something 40, and a bajillion bench reps. What do you think about the possibility of seeing one of them in the backfield blocking for Corey Dillon? Thanks for the entertaining and informative work! Yankees (Stink)!
Russell Rososky
Springfield, Mass.
I think that is a strong possibility, although I would expect most of the blocking to occur out of motion much like Graham did for much of last season. I would not be surprised to see the Patriots employ a large number of two and three tight end sets in 2004 with no fullback and Dillon as the single back. In that situation one of the tight ends would handle the fullback's blocking duties on running plays, but the formation would give the offense a great deal of flexibility in terms of throwing the ball as well as to audible. The exceptional blocking abilities of Graham and solid reports on Watson's blocking make these types of formation an added luxury for the Patriots offense.
Andy Hart
1. I think you should stop the sarcasm and focus on the... Oh hell, keep it comin', we love it!2. With respect to The Pikes Peak Patriot, and which jersey is a good one to buy: I think that he has the wrong idea. Buying a wearing a jersey while the player is in town is trendy and bandwagonish. I go with the aging approach, if you have a Bledsoe jersey (or better, Grogan) then people will know you are not a Johnny-come-lately, you were there before the February 2002. Heck, I just retired my Hannah jersey, and bought a Brady jersey that I will not wear until my Tippett and Bledsoe wear out!3. Also, have there ever been any other games played in February besides Super Bowls 36 & 38? I looked online, and there are no recent ones, but I do not know where to get data from 'back in the day'.CHEERS!
Since your email was more about responding to other emailers and light on the questions I will keep my answer short. Super Bowls XXXVI and XXXVIII were the first two championship games played in February, a time previously reserved for the Pro Bowl. But second-month Super Bowls will become more of the norm as Super Bowl XXXIX (Jacksonville) and XL (Detroit) are already scheduled for the first weekend in February in 2005 and 2006 respectively.
Andy Hart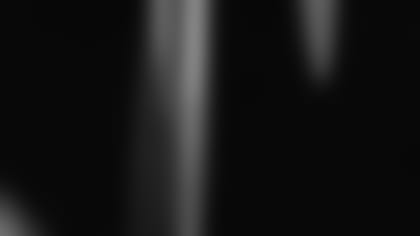 ]()
            **Just want to comment on the David Patten hater. I noticed he said that Patten never wowed him. You made some good points about great plays he's made, but I feel you left out the greatest day of his career. I forget the exact date, but it was in Indy when he was the first player since Walter Payton (same exact day too) to catch a TD, pass for a TD, and run for a TD all in the same game. They were big time plays too, nothing short of amazing in that game.**  

David Patten Fan
Woonsocket, R.I.
I am sure that Patten appreciates your support as well as the fact that you changed your name to David Patten Fan. How many members are there in the Fan family? Is Fan a German name?
Andy Hart
I read this one person who suggested dumping Deion Branch. I ought to point out that Deion Branch led the team in receiving during the regular season. I also ought to point out that he had 10 catches for 143 yards and 1 Touchdown in the Super Bowl. Do we really want to dump a player who appears to be our next Troy Brown? Branch, Givens, and B-Johnson, should be locks for a while. Brown has been "Mr. clutch" for the Pats time and time again, and PK Sam is a rookie who has promise and size. So it seems like Patten is the odd man out. What is your opinion?
Brian
Boston, Mass.
I see things pretty much the way you do Brian, it must be the "correct" way you spell your name, none of that Y crap like with PFWs Bryan Morry. The only thing I would question is Sam. As much as he impressed me in rookie mini camp, he still has to show me more before I would send a productive veteran like Patten packing. That said, he does appear to have a big upside and solid potential so I could easily see your little scenario playing out this August. I still also think that if flat out salary and cap numbers become an issue there is an outside chance that Brown (bite my tongue and typing fingers at the same time) could be the one who is the odd man out. As I have said in the past though, these difficult decisions are a still a long way away and a lot could happen between now and then.
Andy Hart
Hey guys PFW subscriber here so you already have my money. On to the question...The last few years the Pats have run a women's football program where ladies come in and get a "football 101". I seriously need to send my wife to this. Are they doing this again this year?
Mat Nelson
West Springfield, Mass.
Mat with one T? I guess everybody is different in his or her own little way. Anyway nothing has been set in stone yet, but I would expect that we will have another Football 101 this fall here at Gillette Stadium. Keep checking the website and I am sure we will have information for you when the season rolls around. And I am no relationship counselor or anything, but wouldn't it be nice if you could share some of your own football knowledge with your wife. Nothing beats a little wine, a little dinner and some good 3-4 talk between a husband and his wife.
Andy Hart
I asked you this before, but could you just tell me what happened to that Peters kid from Arkansas? Also don't listen to Jack Dolobany, he doesn't know what he's talking about. Ferri left cause he knew Medford was a horrible football school and wanted to try to make it to a big school.
Matt
Medford, Mass.
328-pound tight end Arkansas tight end Jason Peters signed as an undrafted free agent with the Buffalo Bills.
Andy Hart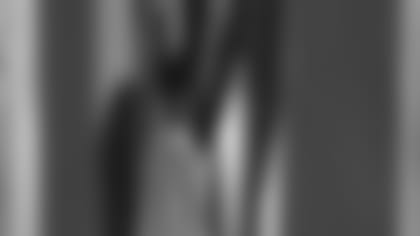 ]()
            **When does the contract of Ted Bruschi expire?**  

Dan
Wilmington, Del.
Bruschi's contract expires after the 2004 season.
Andy Hart
I think you guys are great but it seems you answer so many questions about the same things (i.e. Ty Law, the 32nd pick, Corey Dillon) and less about more questionable topics like mini-camp and summer training. So my question has to do with NFL Europe. With the many articles written about Rohan Davey and the recent article written about Jamil Soriano, what do you think are the chances of some of these NFL Europe Players making the Patriots active roster? And do you think that if they win the World Bowl they will all have a better chance? Gessnar is good too.
Casey
Belmont, Mass.
As I said in a previous answer, Davey is the only real lock for the roster. The rest fight a very difficult, uphill battle with the offensive linemen having the next best chances. In the end though, winning the World Bowl will have essentially nothing to do with the players' chances of winning a job in New England.
Andy Hart
Was Ty Law at the White House. Thanks and keep up the great work.
David A. Rosler
Honesdale, Pa.
Law did not make the trip to the White House with the Patriots on May 10.
Andy Hart
Please Post! I was looking at the roster page the other day and noticed that the Pats have signed one of my favorite college players of all time Marquise Walker! I'm a huge fan of his, when did they sign him and does the big guy have any chance making the team behind a deep WR pool? Thanks!! GO MICHIGAN GO PATS!!
Robert
Fairfield, Calif.
Walker's chances of making the Patriots in, as you said, a very deep wide receiver pool are slim. While he has the size(6-2, 219) that the Patriots are always looking for, I think it would take injuries to a number of the other receivers for Walker to end up in the top five or six at his position at the conclusion of training camp.
Andy Hart
How did you make it to the Super Bowl?
Marshall
Pittsburgh, Pa.
Boy this is the easiest question I have ever answered. First I drove my car to Gillette Stadium, then I rode a bus to the airport, then we flew to Houston on an airplane, then I took another bus to a hotel and finally I took a bus from the hotel to Reliant Stadium for the game. I never thought the logistics of my travel to Super Bowl XXXVIII would be of interest to fans, but I am glad I could help you out.
Andy Har