Hey Guys, I'm a Utah State alum so I got to see a lot of Robert Turbin the past few years. While I think he is fantastic I also realize that he played for Utah State. What round do you think he'll get drafted in and can you see the Pats taking him to fill the roll the Law Firm left?
Monty B.
I could see New England taking Turbin on Day 3, with their fourth-round pick, but that's about as high as I'd expect him to go. I'm not a huge fan of his tape, but he showed some positives, like his deceptive speed. He's a bit imbalanced, body-wise, with a massive torso and relatively thin legs. He also has some injury history concerns, which may affect his draft stock.
Erik Scalavino
I wanted to get your rankings of 4-3 DE/3-4 OLBs. I know BB has specific criteria for this role. Personally I think Nick Perry, for his size, athleticism, and likelihood that he'll be available, should be our pick. Where do you rate him compared to consensus number one at this role Melvin Ingram and the rest of the group?
Ryan Matis
I don't assign number rankings to players, but put them in categories. My top group would include guys like your aforementioned Perry, who has the versatility to line up on either side. I also like the way he uses his leverage against taller opponents. Whitney Mercilus shows a great speed and power combo and doesn't overpursue against the run, allowing it to play out before he attacks (which would play well in BB's read-and-react scheme). Andre Branch reminds me a bit of Willie McGinest, and I like what little I've seen of Shea McClellin and Jake Bequette. Ingram, of course, seems to be the complete package, and I'd take him over Perry, if given the choice, but I wouldn't be disappointed at all if the Patriots were able to land Perry.
In my second tier of players at this position, I'd list the likes of Bruce Irvin, Chandler Jones, and Ronnell Lewis.  
Erik Scalavino
What are your thoughts on Stephen Hill? He has come from out of nowhere since the Combine and looks like he could be available when the Patriots pick. His size and speed look incredible, but do you think it will translate to production on the field?
Mike Anderson
I'm not as enamored with Hill as others are. He's definitely a raw talent, but has a lumbering style that I don't care for and has significant bust potential. Just my gut feeling. There are other big receivers I like better, like Rueben Randle, Mohamed Sanu, Juron Criner, and even small-school guy Brian Quick (great name for a receiver) from Appalachian State.
Erik Scalavino
With all of the WRs that the Patriots have signed this offseason, what do you think about giving Plaxico Burress a try? He's big, physical, a good blocker and one of the better red zone WRs in the league. There hasn't been much interest in him so he should come cheap, and isn't he a better option than Ochocinco or Donte Stallworth?
Gary Goldstein
Nope. No interest, thanks. I've never like Burress and don't plan on starting now. If New England wants a big, sure-handed receiver (I certainly hope they do), there are enough available in the draft.  
Erik Scalavino
What do you think about trading both of our first round picks to Minnesota and drafting Matt Kalil at #3? Also, being a student at Arkansas, I really like the Razorback receivers in the draft. How do you think Joe Adams would fit into the Pats system as a receiver and kick returner?
Corry Porter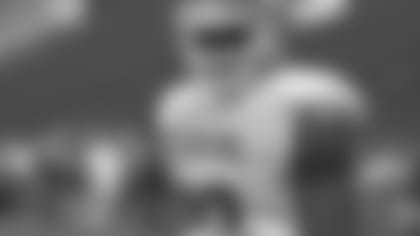 I've heard talk of the Vikings possibly trading their no. 3 pick. Could you see the Pats dealing their first-rounders (nos. 27 & 31) for this pick and acquiring the top defensive player in the draft, whether it be Morris Claiborne or Quinton Coples? I think the deal makes sense for both teams as the Pats need a defensive star, and the Viking could use more building blocks.
Ian B.
Wow, that would be exciting, getting the third overall pick … but I wouldn't want to set you (or myself, for that matter) up for disappointment when it doesn't happen. Although ... I did see a report recently that Josh McDaniels accompanied Bill Belichick to Alabama's Pro Day. And the only reason McD would be there would be to scout offensive players. And the biggest offensive player on Alabama is running back Trent Richardson, who's probably going to go in the top five. There, I did it, didn't I? Set us up for disappointment.
I don't think Minnesota will part with that pick, unless they get an offer like the Falcons gave Cleveland last year to select Julio Jones. As for Adams, I liked his elusiveness and big-play ability, but his hands were a little too inconsistent for my taste. And I have no way of knowing how he'll grasp this offense. Other second-round-and-later receivers have tried and famously failed in recent years, and that's the highest I could see Adams being taken, would be late in the second.
Erik Scalavino
Is there still the possibility of the Patriots trading a first round pick for Mike Wallace?
David Kelley
A possibility? Sure. I think what you're really asking, though, is about the likelihood. And that, I'm afraid, is very low. There's always hope, but I wouldn't hold your breath.
Erik Scalavino
Something I do not have a good grasp on is how the soon to be drafted players will impact the salary cap. With the Patriots within $10M of the cap, how many contracts can they legitimately take on without going over? How will this affect the draft strategy? Will this increase the likelihood of trading up and bring on one salary or trading down to get smaller contracts? As always thanks for your time and effort.
Tom B.
The answer to your first question will depend a great deal on what the allotted rookie salary pool will be for this season (I've not yet seen a figure). However, it seems the Patriots are poised to take on fewer rookies – drafted or undrafted – than in previous seasons, what will all the veteran free agents they've already signed and the relatively small number of draft choices they currently own.
Now, guessing what the head coach of this team will do is a fool's errand. I would love it if Bill Belichick's draft strategy was either to move up and take even fewer players (but more talented ones) or stay put with the six he has now in the first four rounds. That would also make our jobs on draft weekend a whole lot easier, especially on Saturday. But if history is our guide, we'll probably see more trading down than any of us would like. I really hope I'm wrong about that.
Erik Scalavino
Assuming that the Pats keep all their draft picks. I would like to know, in order, what positions you think the Pats will draft.
Richard D'Andrea
I've been saying it for the past few years, and I'll stick with it – they need a bona fide pass rusher. So, I'd like to see the Patriots take an OLB or at least a competent DE with the 27 pick. At 31, if there's a talented corner on the board (Janoris Jenkins??) I'd be tempted. Otherwise, I'd go with a big wideout like Rueben Randle. In the second round at 48, perhaps a safety (Harrison Smith?), then o-line or running back would be my preference at 62.
Round three, pick 93, let's go back to the front seven – inside, outside, tackle, end – whatever the best talent available, take him. Finish off at 126 in round four with whichever offensive position you didn't get earlier.
Erik Scalavino
As a Patriots Fan in Houston, I always hope BB will draft a Longhorn. Have you seen any Texas player you guys like?
Adrian Woods
Yes, Keenan Robinson, the outside 'backer, looked good to me on tape. He was decent dropping into coverage and showed an aptitude for sniffing out plays from the backside and hustling to make the stop. He might be worth a gamble if he's still there at the end of round two or three.
Erik Scalavino