Why is everyone dismissing the Chiefs as the landing spot for Matt Cassel, citing that a #3 pick is too steep a price? I imagine that Scott Pioli would love to bring in Cassel, who has experience running his style of offense, and as Pioli has shown in the past, he likes to trade draft picks. Am I the only person that EXPECTS the Chiefs to trade down from #3 and trade for Cassel?Jack Connolly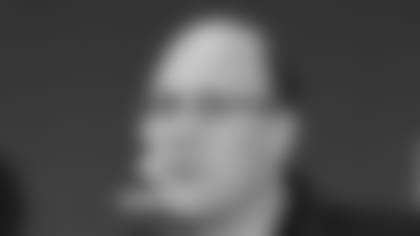 First of all, Jack, I don't know about "everyone," but we here at PFW have never dismissed the Chiefs as a contender to trade for Cassel. In fact, we've said Pioli's position there might make them more of a contender. I'm not one of these skeptics who doubts that the Pats would select someone at number three because of the cost. If there's a player there that Belichick really wants, he'd pull the trigger. Look, Jerod Mayo was a top-ten pick last year and the Pats wanted him, so they took him. So, I don't think the Chiefs' high pick would scare the Pats away.
Second, a semantic argument here, but … Cassel has experience running Bill Belichick's offense under the direction of Josh McDaniels. Pioli is a talent evaluator, not a coach, so he doesn't really have a "style of offense," per se. Whoever the Chiefs quarterback is next year will have to work in head coach Todd Haley's offense, and it will be Pioli's job to help find players who fit into that scheme.
Erik Scalavino
What is your opinion on trading Matt Cassel to San Francisco? I think that a trade that could work would be Cassel for Joe Staley and Nate Clements. Staley would provide the Patriots with a young tackle and Clements would be a veteran cornerback who could mentor young players such as Jonathan Wilhite, Terrance Wheatley and Mike Richardson.Jeff Smith
A trade to San Fran? In general, it's still possible, but the chances are getting slimmer by the day. Head coach Mike Singletary was asked obliquely about this last week at the Combine and he seemed to indicate that he was happy with Shaun Hill as his starter, at this point.
Your trade proposal? Not feasible. Think about it: you're the Niners, and you trade for a franchise QB, but trade away his blind-side protector (and Staley, if you'll recall, was a first-round pick)? And Clements, the big-name free agent corner they signed after the 2006 season to one of the most lucrative contracts ever given an NFL defender ... you're just willing to give away a cornerstone of your defense? Doesn't make much sense, from their perspective. Cassel is good, and should command much in a trade, but what you're asking for is unreasonable.
Erik Scalavino
What do you think of Cassel to the Lions for Calvin Johnson (maybe throw in a mid round pick for us, too)? As a Georgia Tech alum and also leader of the Atlanta Patriots Fan club, I'd love to see a CJ with a real QB. Watching him play college ball was awesome. He's like Spiderman with his hands.Anthony Seto
Anthony, are you friends with Jeff? Because both of you have proposed unrealistic offers. Again, put yourself in Detroit's shoes. 'OK, let's get ourselves a franchise quarterback, but in so doing, give up the best player he would have had to throw to.' Jim Schwartz, the Lions new head coach, is a Belichick disciple, but he's also a very smart guy. He certainly would consider a trade with his mentor, but there's no way he makes that trade.
Don't get me wrong, we at PFW love discussing these trade offer scenarios from our readers. But in the future, consider your ideas not just from New England's perspective. Remember, it takes two to trade. The stuff you're envisioning is great fantasy, but it's lousy reality.
Erik Scalavino
I know that keeping Cassel and [Tom] Brady would soak up a lot of cap money, but would it eliminate the Patriots from the free agent hunt altogether? Question two: why not get rid of [Richard] Seymour for draft picks and to clear up some money for free agency? He has been not great since his last big contract, and isn't he coming up for a new contract soon?M. D.
Answer to your first question: No, it wouldn't. It would be a big investment in two players at the same position, but the salary cap is up to around $123 million, so the Pats would still have funds to pursue free agents. Not as much, obviously, but they'd still be active.
As for Seymour, let's be fair. Seymour (who is scheduled to become a free agent following this upcoming season), he had some pretty serious injuries to fight through since signing his last contract, and, as a result, he admittedly hasn't played to his previous All-Pro caliber.
That said, the answer to your second question is: It's certainly an option. If Belichick feels that trading Seymour would be best for his football team, he won't hesitate to make such a move. The question is, does he feel that way? That's difficult to assess, and Belichick would never tip his hand if you asked him directly.
Erik Scalavino
I think that if Brady is not ready to go, the Pats will trade him. What do you think about keeping Cassel and trading Brady away?*Aaron Christiansen *
Hi PFW, I'm an ex-professional sportsman here in England and have been following the Pats since the Tony Eason days and Super Bowl XX. Would like your thoughts on the following scenario: Everyone's talking of trading Matt Cassel, but what would Tom Brady fetch in a trade and how many teams would be falling over themselves to take him? Trade Brady to the highest bidder (how much cap space would that create?) and then go get Cassel some more amunition - a T.J Houshmandzadeh, a [Tony] Gonzalez, a [Fred] Taylor or [Kevin] Jones at RB.
Lee Mills, England
Believe it or not, you're not the first people to propose this idea, sacrilegious as it may sound to many Pats fans. Brady would fetch an enormous sum – perhaps as many as three first-round picks, I would guess, or perhaps a combination of picks and players. And yes, it would clear significant cap space for the Pats, but exactly how much is really hard for any of us to say with certainty, as we're not privy to precise details of players' contracts.
It's difficult to envision this ever becoming a reality, however, given all that Brady has done for this franchise. But again, as indicated in the previous answer, Belichick would do almost anything – even trading Brady – if he felt it was the absolute right thing for the team.
By the way, Lee, you didn't mention what sport you played professionally. What was it? Soccer? Rugby? … Snooker? Come on, don't be modest. Give us the details.
Erik Scalavino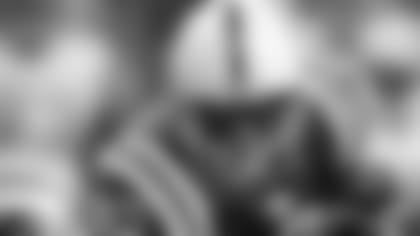 ]()Marvin Harrison wants out in Indy. I know we have other priorities, and we have Moss and Welker as receivers, but what are the chances he comes here? Imagine that … two deep threats and then Welker. It wouldn't matter if Brady or Cassel or O'Connel were throwing. *Andrew Kalinowski*
I just saw Lawyer Milloy was released by the Falcons. I would love to see him finish off his career with the Pats. What do you think the chances are Bill with want him back? I know he's 35 but he's still a great player in my opinion.Dave Sarro
I just read that the Broncos released Dré Bly. Any chance he could be a Patriot?Zack Ross
Do you think Fred Taylor can work out in New England with our zone-blocking scheme? There is no doubt in my mind that he has some juice left. I just wonder if he will work in our system and, if not, why has there been no talk of re-signing Lamont Jordan? When he was healthy and playing, he was really one of our strongest runners, especially between the tackles.Ronkay Daniels
Whoa, slow down fellas. This happens every time a player gets cut or a coach gets fired. Everyone wants to know if they're New England-bound.
All right, let's start at the top here. It may be a bit premature to start speculating about Harrison. Earlier today, it was learned that he was meeting with Colts ownership about possibly returning to Indianapolis. But even if he were to be released, I don't think you'd be getting the Marvin Harrison of old. It's not like Moss' situation when he left Oakland and still had something to prove and still had the physical gifts. Harrison is not the player he once was, so I wouldn't be overly excited to go after him.
Now, Belichick let Milloy go for a reason back in '03, and I don't think Milloy has gotten any better since then. What the Pats need is more youth in the defensive backfield, not guys looking for a last hurrah in the league. Bly, on the other hand, might have a few more years left than Milloy, which might make him an option.
The most likely candidate to become a Patriot is Taylor. He'd clearly be coming here to join the running-back-by-committee approach that New England employed with much success a season ago. And yes, I think he'd be fine working in a zone-blocking scheme. He can make the reads and cuts necessary to be a back in this offense. Besides, the guy can still produce, provided he stays healthy, which has been less of an issue for him recently than it was earlier in his career. He won't come in and gain 1,600 years like Corey Dillon did in '04, but Taylor would make a great addition to the Pats offense.
*Erik Scalavino *
I think that Green-Ellis did a pretty good job when I saw him run I don't remember him losing yardage when he ran. He might not have gone far on his runs, but he was hard to take down. I don't think they really gave him a chance to run the ball. I think that they should cut [Sammy] Morris. Do you agree?Mexico Lucero
No, I don't. Green-Ellis did do a fine job coming off the bench and starting a few games, but I haven't seen enough of him to be satisfied that he's the answer as a feature back. Morris is a productive, proven veteran who I know runs hard between the tackles and has the speed to get outside when needed. He's a quality player. It makes no sense to part with him right now.
Erik Scalavino
I live in the heart of the Nebraska Cornhusker fan base. Does Bo Ruud have a chance to make the team? Is there any way he can be even close to the talent his brother is with Tampa?Dan Reid
It's going to be quite a challenge for Ruud to make the team. It usually is for sixth-round draft picks. Now throw in that he's coming off a season-ending injury, and the prospect that he'll likely be competing with other linebackers that the Patriots might sign during free agency or draft this spring ... it'll be a tough road for Ruud. Whether or not he has a chance to be as good as his brother, Barrett, who starts for the Tampa Bay Bucs, is hard to gauge because we just haven't seen him on the field enough to form an opinion.
Erik Scalavino