Hey guys! Great work. I love the column. I was just wondering, who do you consider to be the most important upcoming free agent for NE to get locked up? I think Vince Wilfork is deserving of a contract. Not to mention his position is very hard to fill. How about Richard Seymour and Logan Mankins? It seems unrealistic to sign all three, but who is most important?
*Jason Smestad *
It's a good question, one that the Pats front office is debating at this moment, no doubt. And I agree with you, Jason. In my mind, Wilfork is the priority because of the position he plays. In New England's 3-4 alignment, the nose is a crucial player, and very few have proven to be as effective in the role as Wilfork.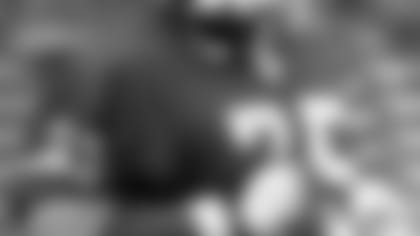 ]()Think back to earlier this decade, before the Patriots defense was great in 2003 and '04. The key element they were missing was a dominant nose tackle. Then they signed Ted Washington and suddenly the defense was complete. When Washington left, the Pats added Keith "Tractor" Traylor via free agency and drafted Wilfork. Traylor was an effective transitional player between Washington and Wilfork, who has since anchored the most talented d-line in pro football.
On the rare occasions when Wilfork is out due to injury, New England has been vulnerable up the middle. This is not so much the case when Seymour has been absent. The defense has been able to survive with the likes of Jarvis Green and Mike Wright filling in at end. Mankins, too, is a Pro Bowl-caliber player, but o-line coach Dante Scarnecchia has proven he can mold almost any player into an effective starter, so I wouldn't be as worried if he were to sign elsewhere.
Plus, with the proliferation of 3-4 defenses around the NFL, rare players like Wilfork are becoming more and more attractive in free agency. Unless the Pats can find a suitable replacement for him before next season, I believe he should be the top priority.
Erik Scalavino
Just curious about something that was spurred by this week's "Debate Friday." If Andy is right and Leigh Bodden has a good season – say, starts the season really strong – do you think the Pats would learn from their mistakes with Asante (i.e., not extending him in either 2005 or 2006 when they saw him coming on) and extend Bodden mid-season? I guess this would depend also on the progress of Jonathan Wilhite, Darius Butler, and Terrence Wheatley, as well as whether Bodden would take the extension. But do you think it's out of the picture? Keep up the good work and thanks for the help!
I.H.
First of all, thanks for checking out Debate Friday. It's become one of our favorite features on Patriots.com, and we're glad to see so many fans feel the same way.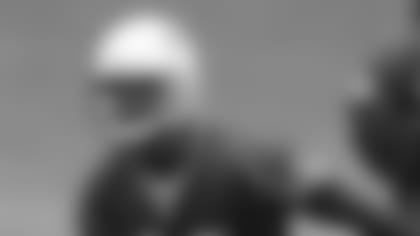 ]()OK, now to your question. I'll admit, it's a possibility, albeit a remote one, at best. And that's even assuming, as you pointed out, Bodden wins a starting job and performs at a deserving level. A number of factors will come into play here, including the status of contract talks with Wilfork and other players mentioned in the previous question, as well as the negotiations over the league's labor agreement with the players' union.
Remember, we could be headed for an uncapped year in 2010, which could dramatically alter the way business is conducted in the NFL, at least in the near future. So, unless a new labor deal is struck before this season starts (unlikely, in my estimation), I think most teams and players will wait till after this season to explore free agency options.
Besides, the Patriots aren't the kind of organization that panics to re-sign players. In your best-case scenario, Bodden would have to perform Deion Sanders-like, it seems to me, in the first month or two of the season in order to warrant the front office's immediate attention to his contract. Even then, I don't believe the franchise would be in a rush to lock him down long-term. The powers-that-be here at Gillette like to invest in what they feel are sure things, not flashes-in-the-pan. And even sure things don't always wind up being sure things, as far as re-signings go.
You mentioned Samuel as a comparison, but his was a different story altogether. He had a history with this team – they drafted and developed him and he showed marked improvement year to year. My guess is Bill Belichick would need more than a handful of great games from Bodden before he'd be willing to offer him anything close to the kind of money that Samuel eventually got from Philadelphia.
*Erik Scalavino *
Could you see a possible signing of Plaxico Burress? What about Matt Jones?
David Kueneman
No, and no. The last thing the Patriots need is a player with the kind of baggage that these two have. Besides, Burress is a number-one receiver and there wouldn't be room enough for him and Randy Moss in this offense. I can't imagine Burress would come in and politely play second fiddle. Doesn't seem like his personality.
And Jones, while cleary talented, is probably not worth the risk at this point, given his troubled history of substance abuse. But if I had to offer odds, I'd say it's more likely the Pats would take a chance on Jones than Burress. Even those odds would be small, however. I think the Patriots will go into camp with the receivers they have.
Erik Scalavino
How has Fred Taylor looked so far? He normally trains on his own in South Florida, but with a new team I assumed he would train with the team this offseason. Let him know we miss him down here in Jacksonville.
Brandon Poiencot
He had been working out in Florida after signing with the Pats, but came up to Foxborough for OTAs in May and early June. He also took part in all the mini-camp practices. It's difficult, of course, to assess a player fully during no-pads practices, which OTAs and mini-camp were, but Taylor looked like he still has some tread on his tires. One area where he appeared to need some improvement was in catching passes out of the backfield. He struggled a bit in receiving drills, but otherwise seems like he'll be contributing to the offense this year.
Erik Scalavino
What's happening with Kelley Washington?
Van DeHart
This might be a better question for the writers of Ravens Football Weekly (if there is such a thing). All we can tell you is, Washington signed a free agent contract with Baltimore earlier this offseason. We wish him well. He was a good guy to us, always willing to provide a quote whenever we needed one.
Erik Scalavino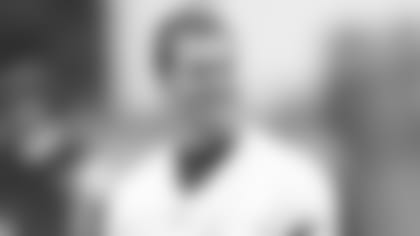 ]()My thoughts are that Tom Brady is a lock for getting his jersey number retired, as long as he retires a Patriot (which I'm betting on). Who will be the next Patriot to have his number retired? Bruschi? Brown?*
*Zachary
My feelings on retiring jersey numbers is probably a bit at odds with most organizations around the league. I believe a player should only have his jersey number retired if he makes the Pro Football Hall of Fame. And here are my reasons:
1) Not allowing anyone else to wear that number must be a sign that the last player to wear it was really, really, REALLY special – a rare, perhaps unique talent at his position. The only players who fall into that category wind up in Canton eventually and are so deserving of the honor.
2) If you retire too many jersey numbers, from a sentimental standpoint, you dilute the novelty of it.
3) From a practical standpoint, you'll also start running out of available numbers for players at that position.
That said, Brady will certainly deserve having his number retired one day (whether he ends his career here or not), given all he has done for and meant to this franchise. Andre Tippett, John Hannah – two Hall-of-Fame players who spent their entire careers in New England – also are worthy of the honor. But that's about it, in my opinion. Tedy Bruschi and Troy Brown, certainly hard-working fan favorites, and both deserve perhaps their own displays in The Hall at Patriot Place. But let's allow their 54 and 80 to live on.
Erik Scalavino