Hey Guys, We always hear about the first round players the Patriots are looking at (Mark Barron, Andre Branch, etc.) but we haven't heard too much about who we could realistically get in the 2nd, 3rd, and 4th rounds. So who do you guys want to see the Pats go after in those later rounds? Keep up the great work!
Alex Sabo
First, let's be clear that when you hear that the "Patriots are looking at" a player, that is purely based on media speculation. Under Bill Belichick's leadership New England is as tight-lipped and guarded about its draft plans as anybody in the league. They can't deny scouts showing up at Pro Days or things of that nature, but understand that they are doing their due diligence on every player in the draft. Understanding all that, there are a few guys I'd like to see the team look at in the middle rounds. At running back I've fallen in love with Utah State's Robert Turbin. He's big, fast and had two hugely productive seasons sandwiched around a junior year ACL issue. I'd also be intrigued to see what Belichick could do with "athlete" running backs like LaMichael James or Chris Rainey. At wide receiver I like what I see from Appalachian State's Brian Quick as well as Florida International speed burner and potential kickoff returner T.Y. Hilton. A little later on Ryan Broyles (coming off an ACL) and Toledo's Eric Page are intriguing options. A versatile and developmental offensive lineman might be Mississippi State's Quentin Saulsberry. I haven't done all my research on defense, but two guys in the back end I think might make a good fit are cornerback/free safety types in Alabama's DeQuan Maze and Vanderbilt's Casey Hayward. More true safety types that I like, are Oklahoma State's Markelle Martin and Trenton Robinson. I'll offer up the front-seven types when I do a little more work.
Andy Hart
After browsing multiple mock drafts, I am trying to gauge what players where be available at different points in the draft. It seems a long shot (per the mockers) that Barron gets by the trio of Dallas, Philadelphia and the Jets. However, if he does, what would you think of the haul of (#27) Barron, S, 'Bama, (#31) Reyes, DL, UConn, (#48) Irvin, LB, WVU, (#62) Quick, WR, App St.? Do you think this is plausible and would you be satisfied?
Tom B.
I have been on the Barron bandwagon all along and thought the injury might allow him to slip to the Patriots. I still think it's doubtful that he makes it down that far, though. Beyond that, I think that the rest of your selections are intriguing. I'm not in love with Reyes and haven't done all my work on him yet, but many think he's a possibility. Irvin is interesting for a lot of reasons, most notably his pass rush potential. And Quick might present nice value. I'd be happy with this haul and think it would provide plenty of potential to help the team.
Andy Hart
Hey, do you guys do a mock draft for the Pats? I think it would be great to add a 3 round mock draft to the "ASK PFW" - so consider this a standing question - Hart can we have your 3 round mock for the Pats?
Mike Anderson
We will be adding a mock draft to the web site in the next couple weeks as we finalize our scouting and get closer to the big day. Stay tuned!
Andy Hart
It seems like Jenkins is a player that could be drafted in the top 15 picks just as easily as he could slip to the second round, what are your thoughts on him as a player and would he be a good fit for the Pats? Also, after comments about not going 100% during his senior season do you think Quinton Coples will fall out of the top 15 picks? Do you like him as a potential Patriot?
Mike Anderson
Mr. Anderson, I'll give you an answer to this one. I think that Jenkins may be the best cornerback in the draft and will help whatever team he goes to immediately. But his off-field issues are a concern. The good thing is that Bill Belichick has a good pipeline to Florida information with Urban Meyer, Will Muschamp and Charlie Weis. Have to think he'll have the full scoop on Jenkins to make a well-informed decision in the draft. My guess is that some team takes a chance on Jenkins' talents before the Patriots are on the clock, but if he slips his talent would make him great value late in the first round if Belichick is willing to take a chance on his character after he was kicked off the Gators team. I'm not as high on Coples as I was his former teammate, Robert Quinn. Coples is more of an end/tackle prospect than an edge pass rush option like Quinn. He also has the character/work ethic type questions that you referenced. If he fell all the way to 27 Belichick would certainly have to consider it, though, based simply on talent, potential and value.
Andy Hart
We all know Andre Carter is a big risk after his injury last year, but his production was undeniable. Is there some way the Patriots could sign him to a low money contract with tons of performance incentives? I think that would be a pretty low risk-high reward type move for a guy who was so vital in the regular season.
Lucas White
I think there is a good chance that is exactly what is going to happen. Carter was a great fit on the field and in the New England locker room. He's a hard worker who was in great shape. The injury will hurt his value on the open market, so it might make for the easiest fit in New England. Will he be a 10-sack guy again or the best, most consistent player on the Patriots defense as was the case last season? We'll see, but I think with Mark Anderson in Buffalo it's likely we'll get another look at Carter assuming he has the health/drive to play.
Andy Hart
Hi guys, I heard you on a recent PFWIP discussing possible reasons for bringing in a couple fullbacks. (Andy was so excited!) I agree that I wouldn't read to much into it, and the Patriots probably aren't going to go to a two back system now, but i wondered if there was another possibility. I'm not one to say the Law Firm was the greatest running back around, but he was beloved and fit in his role very well. One of the things he did fairly well was punch the ball in on the goal line in a power formation. Do you think losing him and that perceived (at least by me) power running had anything to do with bringing in the new fullbacks?
Mark Rodrigues
I do think that a short-yardage running role might be part of it. Green-Ellis had a nose for the end zone and you never had to worry about him fumbling. That's something that Stevan Ridley will have to work on/prove. I also think part of it, especially with Spencer Larsen, is a special teams matter as Belichick tries to add depth and talent in the kicking game. I think Tony Fiammetta is more of an option in the backfield who could help out the young running backs on occasion. But, even if Josh McDaniels is making some tweaks to the running game, I would guess that two-back sets will not become the norm.
Andy Hart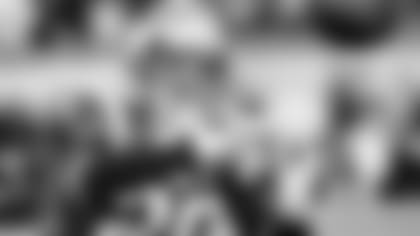 I don't know why everyone is getting excited for the draft I see the Patriots doing what they do every year draft a offensive player an trade picks away as always. My question is I think Sterling Moore is underrated I would like to see him at the other safety spot next to Chung your thoughts?
Justin Monteiro
Somebody is a wet blanket. Why do you try to ruin the excitement? Bet you are the kind of guy who doesn't buy lottery tickets or dream about big gifts on Christmas Eve. The draft is a season of hope and excitement. Sure there is a chance that Belichick will trade out or down with one of his two first-round picks. But he may also trade up. An elite talent may slip to 27. He may draft the guy who'll be the heart of the defense for the next decade. On draft day, anything is possible. (Cue the Kevin Garnett post-championship sound bite!) That's what makes it -- and the lead up to it -- so fun. As for Moore, I'm intrigued by his play. He was the best corner the team had late in the year, although that probably doesn't say much. It will be interesting to see how he develops in his second season in New England and what type of position flexibility he brings. I'd rather see the team add to the safety spot in the draft than count on a position switch, but I wouldn't be surprised if Moore can carve out a role for himself on the team again next fall.
Andy Hart
Why doesn't the Pats bring in Bill Parcells to be on something with our coaching staff such as a mentor. If the Pats part ways with Light & Koppen will we use their cap space to resign Gronk & Hernandez? What do you feel about LT coming in to be a third down back he's proved he still has speed and he can catch passes out of the back field.
Marshall Elim
I don't think Little Bill is looking to bring Big Bill back to New England. I also don't think Big Bill is looking to be anything more than a possible short-term fill-in somewhere. While I don't see it as a direct correlation to any players leaving/retiring, I do think that a conversation with Gronkowski about an extension could come sooner rather than later. He's likely a priority moving forward, depending on how things play out with Welker in the coming months. The same, to a somewhat lesser degree of importance, can be said about Hernandez. Finally, I have no interest in LaDainian Tomlinson. I think he's done physically and may not be the locker room presence you'd like him to be with young backs. If I want a mentor, I'll keep Kevin Faulk around. No thanks on LT, unless you mean Lawrence Taylor. I'd love to add him to the edge of the defense!
Andy Hart
As a Patriots fan in WV, I am always hopeful a WVU Mountaineer will be drafted. I see on the site the Patriots brought Bruce Irvin in to workout, pre-draft. What do you think the chances are that he would be drafted by BB and company? He's a really fast, strong, rusher off the end, and I think would fit into the Patriots scheme nicely. Your thoughts?
Greg White
On the field I think there is a lot to like about Irvin and who he could add an athletic presence to the edge of the Patriots defense. But off the field there are some major issues. He grew up in a tough environment and has had his share of trouble with the law. He was arrested again this offseason just after his school's Pro Day. His 22.5 sacks over the last two seasons show that he can be an impact pass rusher and many believe he's best suited for the 3-4. I can tell you that Paul Perillo was impressed with Irvin's story and how he answered questions about his past at the Combine. If New England can come to grips with his off-field history and recent arrest, he might make a very interesting second-round pass rush pick. He seemed to have teams believing in his redemption story in Indy. But the recent arrest very much brings the issue back into question.
Andy Hart
I would just like to ask what your take on Asante Samuel is?
Joseph Martin
Reports out of Philly indicate that Samuel's zone style doesn't meld with the man-to-man coverage the Eagles will use with Nnamdi Asomugha and Dominique Rodgers-Cromartie. Samuel is due a $9.5 million salary this season. The Patriots would not take him at that price. And while some reports have indicated Samuel would be willing to restructure his contract, I still am not sure he has much of a chance of returning to Foxborough. I would take him. I think he makes plays more often than he gives them up. At the right cost he would be a big upgrade for this secondary. But he didn't seem to care for the organization anymore when he left and subtle things the team has said since his departure indicate the feeling at that point may have been mutual. That's probably water better left under the bridge. But I'll never say never with Belichick and the Patriots.
Andy Hart
What about RB Ryan Grant or Joseph Addai. David Wilson in the draft. I think we need an RB, to help Tom in the offense, Danny can't hold out an entire game.
David Donley
The Patriots do need at least one more running back and I'm pretty sure they'll have one by the time the season rolls around. That could be a free agent like Jackie Battle. That could be another draft pick. And for the record, Danny Woodhead is the third-down back at this point and not the top option to replace BenJarvus Green-Ellis. Stevan Ridley is the likely penciled-in starter at this point. And let's not forget that the team used a second-round pick on Shane Vereen last spring. That means they have high hopes and expectations for him. I'm sure they'll add another body to the diminishing committee, but Ridley and Vereen may get their chance to sink or swim this fall.
Andy Hart
Hi Guys, Thanks for all that you do. I have two questions for you. I recall that Andy was in love with Robert Quinn going into last year's draft. Who is Andy's draft "man crush" this year? Second, based on the draft value chart it looks like New England could move up to 11. Is there anyone valuable enough to move up that high?
Monty Borrowman
While he's not done with all his draft work yet, Andy has fallen in love with a few players. Andy likes the potential of Stephen Hill at receiver. Andy really likes the potential of running back Robert Turbin in the middle rounds. Obviously Andy likes Trent Richardson, who he's been talking about for the better part of the last two years. On defense Andy thinks Mark Barron would be a great addition to the secondary. Andy also is intrigued by Whitney Mercilus. But nobody is on the level of Quinn for Andy this year. Andy would not trade up that high for any player other than maybe Richardson, and that's probably not a need fit for the Patriots at this point.
Andy Hart
I see them trading Wes Welker. The Patriots have never paid 9+ million for a receiver, which may be why they brought in Gonzalez and Stallworth. It's similar to Cassel, get something for him by putting the franchise tag on him, then trading him.
Jim S.
Jim, with all due respect I think you are ill-informed and dead wrong. I'll be stunned if Welker is not with the Patriots this season, either playing for the franchise tag or under a new long term contract. He is one of the most important pieces of the offense, not a backup quarterback on a team that already has the best passer in the game. Bad comparison. And for the record, Randy Moss re-signed with the Patriots after the 2007 on a three-year, $27 million contract. That's $9 million per season.
Andy Hart
Thought 1: I'd like to see Belichick give more draft authority to someone else (Floyd Reese?) - just for particular positions where BB has struck out often (the secondary and wide receiver come to mind: Darius Butler, Meriweather, Wilhite, Wheatley, maybe McCourty, maybe Dowling, Bethel Johnson, Chad Jackson, Brandon Tate, Taylor Price). Any chance? Thought 2 (just a comment): I don't know if I've ever seen a defense as bad as the current Patriots defense. You can't absolutely depend on creating turnovers; at some point, you have to create punts. Thanks.
Joe Theban
While Belichick giving up some power in drafting is a common cry from some Patriots fans, it's a hard sell. He has had some swings and misses at almost every position. He struggled to draft tight ends for years. But if he had give someone else control of that spot maybe he would not have selected Rob Gronkowski and Aaron Hernandez two years ago. For better or worse, Belichick is the top dog in the football decision making in New England. He obviously gets help and advice from those working under him. But the final decision is always his. And for more than a decade that has worked out pretty well, overall, for the Patriots.
Andy Hart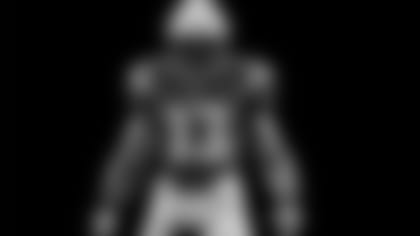 With Nike and the NFL releasing the new jerseys today, I am curious about your opinion on the jerseys. What would you recommend as improvements to the jerseys? What would be a step backwards? If you can read this before the release, what is your opinion of Nike's changes?
Tom B.
The biggest thing I would do is make an alternate red jersey. Not the throwback red, but an actual third jersey of the modern logo/design that is red. I think that would be a big hit on the TV and would sell well with fans. Beyond that, I don't think there needs to be a ton of changes. I also like the idea of new pant combinations, like when the team tried (with less than ideal on-field success) the blue jersey/blue pants look early in the 2000s. Or maybe a red pant? Just a few ideas. But in general I like the Patriots uniform and don't think Nike will go crazy with changes down the line. The best addition would be a red jersey option.
Andy Hart
I'm thinking we have a better chance of getting a couple of impact players if BB doesn't trade down one of our first round picks. What do you gentlemen think the chances of that are this year?
Steve Earle
I think Belichick looks at every draft with the same mentality. He's looking for value and talent. That could mean trading up. Could mean trading down. Based on the depth at some spots and lack of elite talent at others, I wouldn't be surprised to see him trade down or out of one of the two first-round picks again this year. He could add another first rounder next year and extra picks this year. I also wouldn't be stunned if he moved up a few slots with one of the first rounders if he saw a guy he coveted slipping into the early or mid 20s. Maybe that's a guy like Mark Barron. Maybe it's someone else. We'll see. The only thing I don't think Belichick ever does is pigeon hole himself into one way of thinking. He'll do what he thinks is really the best thing for his team. That may not end up looking like the best thing in the long run with the benefit of hindsight. But that's what he'll do.
Andy Hart