Just a comment about the Corey Dillon trade...do you think we could cut the guy a little slack? I remember a troubled receiver named Irving Fryar who got a fresh start in Miami and ended up having a solid and long (15 years, if I recall correctly) career. Good luck, Corey, and I hope you make the most of your second chance.
Michael Jandreau
Milford, Mass.
You're right in many ways. We do need to try and keep a somewhat open mind in regards to Dillon. Whether we like the move or not, and I personally would never have made the trade because of all the baggage he brings, Dillon is now a Patriot and could play a key role in this team's success or failures in the next few years. While this is more like a fourth chance for Dillon, the ultimate hope would be that he turns his life around and finally acts like a true professional and solid citizen both on and off the field.
Andy Hart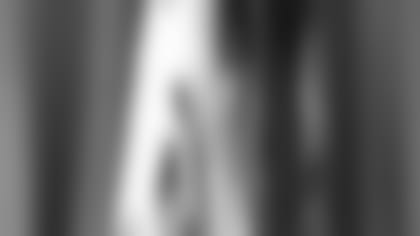 ]()
            **Calm down everyone! Give Corey a chance to prove himself. Everyone thought Bill was crazy to get rid of Bledsoe...what was the result? The Pats signed Harrison...What was the result? The football nation along with the Patriot nation thought Bill & Scott went coo coo for getting rid of Milloy & O-T-I-S. My point is; I think they know a little bit more than we do. There has been talk of Dillon coming to our beloved Patriots and nobody could give SOLID convincing evidence that it was a bad move. It's not like he's Terrell Owens or Keyshawn. If the Chargers don't fix their team, Tomlinson will be the same way...should we not sign him either? Dillon will bring it and then everybody will praise Bill & Scott for being the geniuses they are.**  

Lonely Pats Fan in Cali
Monterey, Calif.
Lonely, I have to differ with your opinions on many levels. No wonder you are so lonely. Are you really trying to compare a guy that has had problems with teammates and coaches, domestic violence, drugs and alcohol to guys like Bledsoe, Harrison and others? You are comparing apples and oranges. If Dillon only had the problems like be a questionable teammate and throwing his pads in the stands I would probably agree with you. But this guy has a serious criminal history. I am not saying can't change, but lumping those other guys in with him is simply not fair. I am not looking to dump on Dillon in this forum by going into all the details, but his troubled past is readily available through an internet search. I suggest you check it out so you don't continue to make these ridiculous comparisons. But we are all entitled to our opinions.
Andy Hart
What's it like to trade a small diamond ring for a broken big screen TV? You'll find out in two years when Corey starts his holdouts and whining, and the Pats are looking for a RB in the second round. His problems are deeper rooted than his tenure with the Bengals. He was questionable when we drafted him. Why does a guy with his talent slide to round two? Once again you'll find out soon. I feel a little somber because you guys have a great team there. But I think you introduced the cancer to tear it apart. Just a perspective from a guy who watched Dillon's whole NFL career every Sunday. See you in the AFC championship game!!
Chuck Hartman
Cincinnati, Ohio
We certainly will find out. But if things go as poorly as you envision, I don't think the Patriots will be in the AFC championship game. Conversely if Dillon can keep his act together, and one would expect at least a short honeymoon period of good behavior, the Patriots have clearly added a talented weapon that should improve the offense and make the defending Super Bowl champions an even more challenging opponent.
Andy Hart
Lets all welcome Corey and give him the fresh start he deserves. I'm with Bill, on every move he makes. If he says Corey fits, I welcome him with open arms.
Mark Harrington
Cranston, R.I.
Mark, is there something in the water in Cranston? You sound like Bryan Morry, but in many ways you are right. I am sure that Belichick has done more research than anyone and is comfortable with Dillon joining his team. But that doesn't guarantee it will work out. Only time will tell.
Andy Hart
A friend and I are locked in a discussion about how New England got the #56 selection (the one they traded to Cincinnati for Corey Dillon). I read somewhere it was from Miami, but we can't find what trade that was from. Can you help settle this "friendly" discussion? (My friend is a Miami fan - heehee.)
Tamara
Portland, Ore.
Last April, on the eve of draft weekend, the Patriots traded a third-round pick (78th overall) to the Dolphins for Miami's second-round pick in this year's draft. That selection ended up being the 56th overall pick that the Patriots sent to Cincinnati last week for Corey Dillon. Was there any money involved in this friendly discussion?
Andy Hart
]()
            **Is it more likely that Otis Smith will get more game time as a safety than as a cornerback? Or can he still fulfill the roles required at cornerback at his age?**  

Noel
Dublin, Ireland
I asked Otis that very question a few weeks ago and he was open to both possibilities. While he still considers himself as a cornerback until he is told otherwise, he is open to playing at safety as well, a spot where he saw action last season in Detroit. I think the first thing that Otis needs to worry about is making the team. With the addition of three rookies to the defensive backfield on draft weekend and the signing of Jeff Burris there is more depth in the secondary than there was a year ago. If he does make the regular season roster I would expect to see the 14-year veteran play a reserve/nickel role that would include work similar to both safety and corner. Have I covered all my bases well enough?
Andy Hart
I just noticed Ian Gold is still an unrestricted free agent, any chance of the Pats picking him up.
Jeff
Wallingford, Conn.
Three words that would make the signing of Ian Gold very unlikely – Carl, Poston and money. The Patriots already have enough problems with one of Poston's clients, Ty Law, and probably aren't looking to add others from his stable considering his difficult negotiating habits and poor reputation across the board.. Also, Gold is coming off a major knee injury but is still looking for big signing bonus money. I don't like to say never, but I am pretty sure you won't see Ian Gold in the red, whit and blue any time soon.
Andy Hart
I didn't really follow the Bengals. (imagine that) Why hasn't anyone mentioned whether Dillon has decent hands or not. Not a single receiving stat appears in his list of accomplishments.Signed, Kevin Faulk
John Constantine
Los Angeles, Calif.
Dillon put up modest receiving numbers in his seven seasons with the Bengals. His career totals include 192 receptions for 1.482 yards (7.7 avg.) and five touchdowns. His best receiving season came in 2002 when he caught 43 passes for 298 yards. But don't worry John, I mean Kevin, I'm sure you will still be the third-down back and more enticing receiving option at the running back spot.
Andy Hart
I'm a long time fan of the Patriots and I'm 14 years old. My opinion is Dillon is a great trade but Law is being dumb and now he is getting arrested. We should get rid of him before he causes problems. I say we go to another former Bengal Takeo Spikes. He's got the potential to work in the Patriots scheme. Or we could go with a person to replace Wilson for his our cover 2. Move Wilson to corner back and put Harrison and whoever with him. Seemed to work well.
Eli St. Cyr
Suffolk, Va.
Eli, I am going to give you a break here because you are 14 and because the name Eli, based on the events of draft weekend, causes people to make some strange decisions. Dillon has caused far more problems both on and off the field than Law ever has. Law was arrested for a traffic violation and his previous detainment at the Canadian border never resulted in an arrest. Dillon's transgressions are much greater. Whether you think Law should stay or go, comparing him to Dillon should have nothing to do with it. And what's up with your fellow Eli using his family name and power to get what he thinks is best? My guess is that you are more mature right now than Manning will ever be.
Andy Hart
I don't think this will take Draft Day in any different direction, but what do the Patriots have as a backup to Adam Vinatieri? I know he's definitely one of the best kickers around, however as it's been shown in the NFL recently, kickers "can" get hurt. Your thoughts?
George
Farmingdale, Maine
While kickers can get hurt, using a valuable roster spot on a backup is out of the question. I would assume that as it stands right now punter Josh Miller would be the backup for any in-game injuries. If something more permanent were necessary the team would go out and sign a kicker to fill the spot.
Andy Hart
Will you guys say you're sorry in public for dissing Corey Dillon when he racks up the yardage for the Pats? New Englanders! (sorry lot, you just won two super bowls and you're acting like Pilgrims. "oh he's a bad man") He will be a man among boy's coming out of the Patriots backfield. Just imagine coming from the Bungles to the Pats, it's like being born again. Just remember he came from the glory days at Washington and went to the Bungles. How would you feel? Ty Law has a worse record than Dillon as a pro. Well have fun and enjoy our new back.
Jeff Watkins
North Hills, Calif.
Don't let the facts get in the way of your argument. I mean saying Law has a worse record than Dillon is ridiculous. Even as professionals Dillon's record is worse that Law's. And no, I won't apologize stating the facts, regardless of Dillon's production on the field. He could rush for 2,000 yards in 2004, but that doesn't necessarily mean he's changed and it certainly doesn't erase his legal history from the record books. For the better part of his life Dillon has been a bad guy in both team circles and within his community. Nothing he does on the football field can change that. The only thing he can do is handle himself as more of a professional and better person in the future to show that all his mistakes are behind him.
Andy Hart
Sucking up: You guys are awesome and you are doing your Patriot Nation a great and valuable service that is deserving of national recognition!Begging: Pleeeeease post this question!!!! Oh, pretty please with sugar on top!!!Whining: You guys never post my questions. Even though it is the exact same question you answered in last weeks ASKPFW. (I just want to see my name and question on your website).Sorry...I had to vent.Real question: Where can fans purchase autographed Patriot items such as game balls, jerseys, photos, etc? I was born in RI, raised in Maine, but now I have been relocated - thanks to the WORLDS FINEST NAVY - to Maryland. I can't even find a Patriot T-shirt down here. Also, in last weeks ASKPFW the supplemental draft order was questioned. According to Mike Mayock, the NFL Channel draft guru, the order is reversed based on the previous seasons win/loss record. The one difference is that it is done by closed bid on each player available...sort of like an auction.
Mitch, you are clearly a regular reader of Ask PFW. You are dead on.
The Patriots and the Patriots Charitable Foundation put such items on www.proteamauctions.com. The proceeds from the sale of the items benefit the Patriots Charitable Foundation. Check it out regularly as the available items, including autographed and game used merchandise, change frequently.
Andy Hart
When are the Patriots going to unveil their Super Bowl XXXVIII championship rings?
Nathan
Moosup, Conn.
The players will receiver their rings at a ceremony this June. I would not expect to see photos or designs much before that time as the team tries to make the ceremony a special and highly anticipated event both for those receiving the rings and for fans.
Andy Hart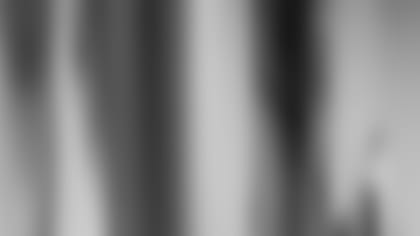 ]()
            **If Colvin is unable to play again this year is there anything the Pats can do to lessen the impact on our salary cap numbers?**  

Bill C.
San Diego, Calif.
Let me start by saying that I don't think your scenario is something to worry about, I think Colvin will be on the field in 2004. The real question is whether he can return to his previous level of play or not? But if he never played again the Patriots would have to deal with the acceleration of remaining bonus money on the salary cap as soon as they release him or reach an injury settlement. At that point the team would be clear of any future salaries but would deal with the one-year (or two-year if done after June 1) dead money charge resulting from signing bonus money.
Andy Hart
Hello from Bengal land, I'm a Patriot fan living in Bengal land so I'm pretty aware of the Dillon array of bad press. I just thought I would give some perspective and ask the experts what the heck were the Pats thinking? I understand the need for a running game, but we haven't had a consistent runner since Curtis Martin and have won 2 Super Bowls. I just think that Dillon, while talented has lost not just a step but a few strides. He doesn't hit the holes like he used to. We will sure see what Belichick has planned for Dillon. While he has a great rep as a coach he will get a rep as a babysitter now. My question, is Dillon's presence in the locker room gonna be worth the production on the field?
Chris
Hamilton, Ohio
Chris I will assume you are a knowledgeable observer and thank you for bringing up a point that has been lost in much of the Corey Dillon debate. As a soon-to-be 30-year-old running back with five seasons of more than 250 carries, how much does Dillon have left in the tank? None of the arguments about off-field issues will really matter if Dillon has lost, as you, a few strides and looks like Antowain Smith on the field. Even worse if Dillon is a problem off the field and compounds that by playing poorly then the acquisition becomes a bust on all levels.
Andy Hart
This is more a comment than a question. With the loss of Pat Tillman while serving our country, I just wish to praise him for being a true American and Patriot and send my condolences to his family. We need more professional athletes like Pat Tillman who think more of their country/community then of themselves and less like the Ty Law's of the world. I've been a Patriots fan as long as I can remember (30 years) and very proud to be a fan, but when you get a player like Ty Law and mind you I think he is an excellent player on the field, but who off the field has the professionalism and attitude not worthy of the dirt that will cover Pat Tillman's grave. Well let's just say here's one fan that won't miss Ty in a Patriots uniform, maybe orange does look much better on him.
Nick
York, Pa.
I agree with your comments on Tillman. His decision to fight for his country while leaving a pretty cushy, million dollar job and celebrity status behind is more than admirable. On the other hand I don't think it is fair to compare Law to Tillman. I will be honest with you, I consider myself to be an average, solid American citizen and I never seriously thought about joining the military. Does that make me a bad person? I also tend to look out for myself and my family ahead other of outside interests. Does that make me a bad person? I disagree more than anyone with how Ty Law has handled this offseason, but that doesn't necessarily mean he deserves to be directly compared to one of the true heroes of our time or that Law is a bad person in general.
Andy Hart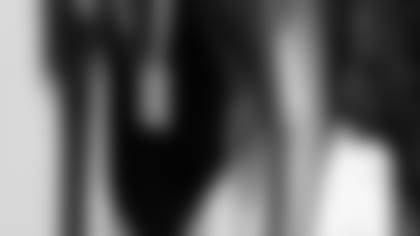 ]()
            **Why does the site keep posting notes about how Rohan Davey is doing in Europe? He isn't a starter and I don't see what use he even is to the Patriots. If anything I think he should be traded after all the publicity that is being said about him. Please answer. Thanks**  

Casey
Bridgeport, Conn.
First of all, Davey very well could be the backup to Tom Brady in 2004. Or he could be trade bait for compensation that could help the team in coming years. We believe that fans like to be as informed as possible in all players connected to the Patriots, from top to bottom on the roster, and Davey is one of the most intriguing faces in NFLEL action this spring. I am sorry if you find the Davey information, and the rest of the updates from Europe for that matter, to be no "use" but I am sure there are other fans out there that find it very interesting. And keep in mind that while you may not see what "use" Davey is right now, how did you feel about Tom Brady prior to the 2001 season? You never know what can happen.
Andy Hart
How did the patriots get the 21 pick in the draft from the ravens like what kind of trade was it?
Cory
Kenner, La.
On draft day 2003 the Patriots sent their second first-round pick, 19th overall, to the Ravens in exchange for Baltimore's 2003 second-round pick, 41st overall, and the team's 2004 first-round pick that turned out to be number 21 overall. The Ravens used the first-round pick in last year's draft on quarterback Kyle Boller.
Andy Hart
Ben Watson??? I understand that Fauria probably won't be around for much longer, but was this position that big of a need to justify the 32nd pick? Far be it for me to question Scott and Bill, but this really baffles me. Any enlightenment would be greatly appreciated.
Mikey
Anaheim, Calif.
Mikey, to be honest with you I was a little surprised at this selection as well. Watson is a pure athletic freak of nature running a 4.4 40 at 250 pounds and repping out 34 times at 225, as well as a smart (41 on the Wonderlic), solid citizen. Just on physical skills alone he will add another strong option and unique twist to Charlie Weis' offense. That said, I too thought there were other needs that were more pressing at the 32nd pick. In the end Scott and Bill must have decided that Watson's abilities and upside were too much to pass up and that his value was much greater than that of any other player at that spot. Only time will tell, but if he can produce to his potential I don't think anyone will be complaining out this pick in a couple of years.
Andy Hart
How do we know Corey Dillon is or is not Patriots material? Is a dirty player Patriots material? Until last year, everyone thought Rodney Harrison was a dirty player. Give him one year "here" before you judge if he is Patriot material.
Brian
Worcester, Mass.
Please read the above answers regarding Dillon and stop being so disrespectful of Harrison by comparing him to a much more questionable commodity. On field "dirty" play is much different than some of the things that Dillon has done in his life that are flat out inexcusable and illegal.
Andy Hart
Do you think the Patriots made a mistake by not trading into a better position. or did they make the right one staying where they did?
Jeffrey McDonald
Dixfield, Maine
Not only do I think they made the right decision, I think they made out. Vince Wilfork was expected to go much higher than 21 and is probably worth more than that pick. To get a player that you were looking into trading up for without having to give anything up is great. As far the rest of the picks go, Belichick and Co. were happy with the value on the board with each selection. And while the team didn't add any picks for next season, it should receive at least one compensatory pick next spring for the loss of guys like Damien Woody and Ted Washington through free agency and therefore will have more than the baseline seven picks yet again.
Andy Hart
What do you anticipate Klecko's role to be in 2004? If he lost 10-20 pounds could he find a long-term home as an inside linebacker?
Willis
Westford, Mass.
Warning!!! Lame joke of the week. What you talkin' 'bout, Willis? Klecko needs to continue to search for a role on this team. I don't think he can carve out a career on the interior defensive line, so whether he becomes a versatile outside player or an inside linebacker I think the team needs to pick a role and allow him to grow or shrink into it. There is no question he was a productive college player and has some good football instincts, but whether he can make a transition similar to Tedy Bruschi's is still a big question. For his sake and the team's I wish him luck.
Andy Hart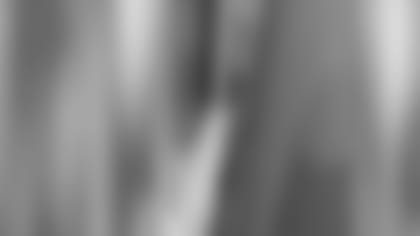 ]()
            **Hey great job PFW. My question is why did we take Ben Watson over Chris Snee? I know we are in need of a guard with Woody leaving and I figured Snee was ours when our name came up again. If not Snee, why not Ben Troupe? I don't doubt Watson's ability and speed, but I'm curious to what he brings to the table that Troupe doesn't. How will he impact our team? Thanks.**  

Colby Satterthwaite
Spring Creek, Nev.
Watson is a more impressive physical talent, although Troupe was actually a more productive college player in his final college season. According to everything I have read and seen Watson has a much greater upside based on his incredible athletic abilities. In terms of the Snee portion of your question, I just don't think the Patriots saw him as good value at that point in the draft. The team has shown the ability to get by with lesser-known offensive lineman and couldn't pass up the huge upside of Watson for an interior offensive lineman in the first round. As to why the team chose not to take an offensive lineman at any point on draft weekend, your guess is as good as mind. I am sure the powers that be would just say that they never saw good value with the offensive linemen that were on the board during their eight selections.
Andy Hart
While I was watching the draft I heard Chris Berman mention that a couple of coaches (Brian Billick and Dennis Green I think) do not deviate from their draft board at all. In other words, they take the highest ranked player available regardless of position. Do you know if the Patriots follow this model? It might explain some picks that people are questioning, such as the selection of a tight end in the first round again.
Mike Casey
State College, Pa.
I do not believe that the Patriots follow their draft board as strictly as you are describing in terms of picking the best available player regardless of need. The organization takes need into account with every pick in order to set up a value for each player in each spot. That value is what has caused the team to move around often on draft day, selecting a player that it targets in a different spot to improve the value of the pick. That said, the team would probably not pass up a player on the board that it has valued much high than the selection. But as Bill Belichick and Scott Pioli have said in the past with many decisions, there are no set rules. You have to take each decision as it comes and decide what is best for the team on an individual basis.
Andy Hart
What do you think about the players that the Patriots drafted? Who is the best that they did draft? Do you think that any of them will start and if so will they have an impact on the team? I would also like to know if you think that the defense will be as good as it was last year? I ask that because even though he is my favorite football player, I think that Ty Law is going to get his wish and leave the Patriots.
Jeremy C.
Dayton, N.J.
Overall I like the draft, but a lot of that has to do with the top pick. I think Wilfork is a very solid addition to the team and getting him without having to trade up is a real steal. Although he will never have any glamorous stats or likely be a huge star, I think Wilfork is the best player the Patriots drafted and that he will have a huge impact on the team's defensive front for many years. I also think that Wilfork has the chance to start by the middle of this season after learning the ropes early on in the NFL while Keith Traylor keeps his spot warm. As far as the defense in general, I think it will be good but probably not as good as a year ago. That group was extremely impressive and simply didn't allow points, seeming to make the big play when it was most necessary. Expecting a repeat of that might be a little greedy, but with Belichick and Romeo Crennel continuing to scheme, an influx of youthful talent and the return of Rosevelt Colvin, this group is still a force to be feared.
Andy Hart
Is there going to be a quarterback challenge this year? and if so will Tom Brady compete?
Nathan Schmidt
Kirkland, Wash.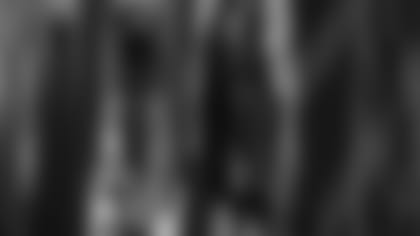 ]()
            This year's NFL Quarterback Challenge was recorde