With [Alfonzo] Dennard possibly being sent off to prison for 6 years, what do the Patriots do to replace him? We have only been talking about replacing [Aqib] Talib. Who is going to step into Dennard's place (assuming he is sentenced) and who will step into Talib's place if he goes to free agency? Are people taking this into consideration? Does this make signing Wes Welker essential? Or do we take that money and invest in some defensive backs to build some depth? The talk around New England has been we have to sign Welker or Talib, well what happens if we lose both?
Corey Harrigan
We're always considering all angles here at PFW, Corey, including the one's you listed. First, though, I'll say I'll be stunned if Dennard gets the maximum six-year prison term after being convicted of assaulting a policeman and resisting arrest (the incident happened last year, before the draft, in Nebraska, where Dennard went to college). He may end up doing some time behind bars, but we won't know exactly how much until his sentencing in April.
Regardless of what becomes of him, the Patriots need to address the cornerback position. They were already lacking in quality depth and talent there, so, New England needs to upgrade via free agency and the draft. The concerns in the secondary have no bearing on Welker's situation, however. It's somewhat similar to the corner conundrum in that, even if Welker re-signs with New England, the team still needs to improve its roster at that position.
And that's really the bottom line for both positions. It would be nice to retain both Welker and Talib, but even with them back in the fold, the Patriots have work to do to get better at receiver and corner.
Erik Scalavino
There's a lot of speculation about what position and whom to draft this year. If, and that is a very big if, Josh Barrett and Ras-I Dowling can stay healthy, would that solve the problem at strong safety and cornerback, respectively? I have not seen enough of either to know if they are capable when healthy. What are your impressions having seen them in practice and on film?
Mark O.
Barrett is about to become a free agent, so, there's no guarantee he'll even be a factor for the Patriots this year. Even if he re-signs, don't hold your breath. His injury history – particularly for a guy as big as he is – is frightening. Ditto for Dowling. Though not as strong or physically imposing, Dowling's tall for a corner, but has suffered from fragility issues since high school. I wouldn't put much hope in either player making a significant impact in 2013. If I'm wrong, I'll be pleasantly surprised.
Erik Scalavino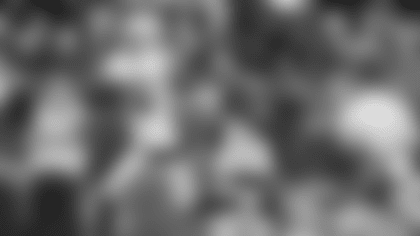 What would you think of the Patriots going after Darrius Heyward-Bey (who will probably be cut by Oakland) in free agency? While he was obviously over-drafted, he did show improvements last season, and has the speed at WR that the Pats have been looking for?
Sam Whelan
Heyward-Bey had his moments in silver and black, and, if he does become available on the free agent market, I'd be stunned if the Patriots didn't at least show some interest. It's just premature to speculate on him right now.
Erik Scalavino
Hey guys, I live for ask PFW so I figured I would try to get my question answered. What are the odds of the Patriots getting Ted Ginn? He is a very good returner, which we need because of the injury-plagued Edelman, and has potential to be a fast, and good receiver. Thanks guys!
Jason Briggs
I'm not a bookmaker, so, I don't like to set odds. What I will say is that your Ginn idea isn't a bad one, Jason, particularly if the Patriots don't hang onto Julian Edelman. Ginn isn't a great receiver, but can perform there in a limited role and is more dangerous as a return man.
Erik Scalavino
I had a quick thought on the Welker/no-Welker situation. The Patriots should be expecting Jake Ballard back for this season. They also have Hernandez and Gronk for the next 5-6 years. If they let Welker walk, do you think Hernandez lining up outside (which he did more frequently when Gronk was playing/unhurt), leaving Ballard and Gronk in the 2-TE set makes sense? Hernandez is good at the inside/underneath routes. While you couldn't replace Welker's quickness, Hernandez makes for a match-up nightmare if he were to play effectively as a slot receiver. That would also create a pretty crazy set up for the run game, with those three big guys playing most downs.
John Berry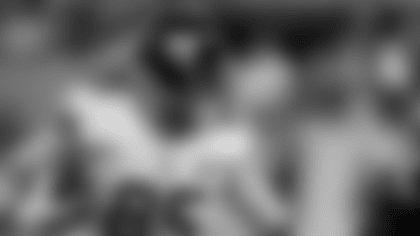 I am intrigued by the possibility of A healthy Jake Ballard. How do you see three TE together on the field at once? Any thoughts on new innovative formations?
Harvey Gilmour
I, too, am very interested to see how Ballard can perform in this offense. Having seen him play against New England as a member of the New York Giants, I have long been impressed with his physical skills. He reminds me in many ways of Rob Gronkowski (not nearly as talented, but in that same mold). Having both Gronk and Ballard on the field at once would open up even more possibilities, it would seem, for Hernandez, who already lines up all over the field. If New England doesn't significantly improve its wide receiver roster, I could envision an even more tight-end-focused offense in 2013 with a healthy Gronk, Ballard, and Hernandez.
Erik Scalavino
I recently read an article that stated certain players' salaries for this coming season were lower than their salary cap hit. So for example, a player making $3 million had a salary cap hit of $4.5 million. Why the difference? Thanks for your help!
Tyler Currie
It's strictly an accounting maneuver, Tyler. NFL player contracts normally include signing bonuses, many of them quite hefty ones. While the player receives that guaranteed bonus money upon inking his deal, the league's number crunchers give the team some breathing room with respect to the salary cap by dividing the bonus by the number of years of the contract (called "prorating") and applying that number to the player's salary cap hit each season.
For instance, if a player is given a four-year, $18 million deal with a $6 million signing bonus included in those 18, his average salary per season would be $3 million (four divided by 12). His prorated salary cap number for the bonus would be $1.5 million for each of the four years (plus that year's salary). So, his salary cap hit would be $4.5 million -- $3 million in salary plus a prorated $1.5 for the bonus.
Without proration, his team would be on the hook for $9 million in that first year of the contract ($3 million salary, plus the full $6 million bonus). So, in your example, I'm guessing that the $1.5 million difference is just prorated signing bonus money which has already been delivered to the player.
Erik Scalavino