With only a few weeks left in the season, do you envision the Pats activating any of the players on IR? As much as I like Mitchell, WR isn't a critical need. I haven't heard any updates recently on Valentine. Is there any chance Hightower could be activated?
As the regular season is in its final four games can you please give us an overview of where the Patriots stand in the case of players on the IR list that may be activated back onto the team? Who are they, which ones are the most likely given their known injury status and which ones do you think would be the most helpful at this point? Is it true that the rule has changed to allow two players to be reactivated and if so does this ability extend into the new year and the playoffs or is this limited to the regular season only?
The Patriots already used one IR return designation on Shea McClellin, who practiced but never actually made it back to the roster. So, the team has one such spot left to use on the likes of Malcolm Mitchell, Vincent Valentine and the rest of the IR list, which does also include linebacker Dont'a Hightower. Clearly the player who could provide the biggest boost in the postseason would be the Pro Bowler Hightower, given his history of game-altering plays in the Super Bowl and overall value to the defense. Bill Belichick said on WEEI radio when Hightower was placed on IR that his year was over. But the longer the team goes without using its IR return designation on another player the more I'm going to wonder if that spot is being held for Hightower. The defensive leader and captain was placed on IR on Nov. 7. He would fulfill the requirements of missing eight weeks at the conclusion of the regular season and become eligible to return the following week. Is that likely? Maybe not. But until the team uses the spot on someone else…
If the Pats lose against the Dolphins (not counting on it but as part of the question) - and then in turn BEAT the Steelers...would the Patriots then own #1 seed in the AFC?
The Patriots did indeed lose in Miami, so this early email was somewhat prescient and poignant. Yes, a win in Pittsburgh on Sunday afternoon would not only return the Patriots to a tie for the best record in the conference but also give New England the tiebreaker over the Steelers to potentially secure the No. 1 seed.
Looking forward to this week's matchup. Looking at the schedule heading into it, both teams have had back-to-back divisional games, but New England has been on the road for 3 and Pittsburgh at home for 2. Given the seemingly nastier derbies in the AFC North (no disrespect to the Bills or Dolphins but there's just more bite to AFC North divisional matchups) and the toll this can take, Ryan Shazier's horrendous injury not included, vs. the weariness of travelling for 3 games, would you rather be in the Patriots or the Steelers shoes heading into this one?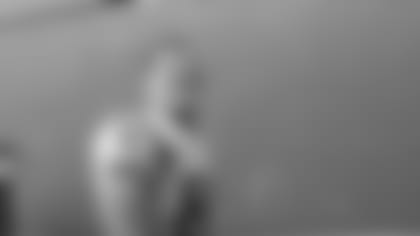 This is a really interesting question. I feel like both teams are probably dragging a little bit right now given the recent stretch of games they've fought through. I'm going to say I'd rather be the Patriots, but only by a slight margin. Though coming off a loss on a short week, the return of Rob Gronkowski from suspension is a huge advantage. New England has also historically had a major advantage against Pittsburgh in head-to-head battles, especially in terms of coaching and game planning. But this answer could go either way. There is no doubt the Patriots defense is undermanned and banged up these days. And Tom Brady certainly doesn't look quite right of late while dealing with an Achilles injury and also flexing his right hand after many throws in recent weeks. Can I let you know more definitively after the game on Sunday? Just kidding. Sort of.
Busy week I know; but I have a few questions: 1) Looking ahead to the Steelers, I wonder why teams don't double team Antonio Brown more often (481 rec yards past 3 games, around 160 yards per game these few games!), and do you think the Patriots will do a better job than the past 3 other defenses? I do like BB's scheme in which the best corner on the Pats  gets the #2 receiver one on one and the 2nd best corner gets the #1 receiver with safety help(like in the Super Bowl against the Falcons where Logan Ryan got help from Duron Harmon and Malcom Butler mans up in Gabriel, and going back to 2014 against the Lions where Brandon Browner and Harmon got Calvin Johnson and Revis manned up on Golden Tate) I hope they do something like that again.
2) (unrealistic question) from the time Belichick was made head coach of the Patriots until now, which two running backs would you want on your team that we're injury free (one lead back, one pass catching/versatile back.) My two would be Corey Dillion and Kevin Faulk. What about you?
3) Which two players (one from offense and one from defense) would the Patriots want to target first to keep them next year as top priority?
Teams do double Brown a lot of the time, but he's still good enough to beat it. And when they mix it up, Ben Roethlisberger usually takes advantage of the times he has that clear advantage. I do, though, expect the Patriots to do a better job against Brown. Bill Belichick's defenses rarely let the opponent's top target beat them. You'll probably see Butler on Brown with help, although the New England cornerback certainly hasn't been playing his best ball of late. As for the running back question, the lead back is easy and that would be Corey Dillon. The versatile/passing back is tougher for me. I loved Faulk and would probably go with him. But I'd also consider James White or Dion Lewis. Lewis is interesting in that we've never really seen him in the passing back role in Ne England, when healthy he's been a quasi-lead back. In regards to priorities for the offseason, offensively I think you have to look at Nate Solder first on that side of the ball. He's not an elite tackle, but given the lack of options to replace him and difficulty finding left tackles he has to be a priority. Defensively there really isn't one. Butler is the biggest name set to hit free agency, but I've sort of resigned myself to the fact that he's probably playing out his final season in New England given the way things have played out with his situation over the last year.
With the emphasis the NFL is putting on face mask penalties, why is it still OK for running back to use the face masks in stiff arms?
While it was incredibly enjoyable watching little (I know he is only little in comparison to other football players) Dion Lewis send Jordan Poyer thundering down to the turf during his beautiful 44-yard run in Buffalo, was it legal? As common sense is no longer of any use whatsoever in trying to comprehend the NFL rulebook, who knows what a penalty is anymore? I have two
1) When does a stiff-arm become illegal hands to the face?
2) If a defender were to anticipate the stiff-arm, put a Karate Kid move on the runner and break the runners forearm (with or without the defender dragging the runner down to the ground by that now broken arm), would it be a penalty?
A stiff-arm is legal for any ball carrier as long as he doesn't grab the facemask. It's a way for the runner to defend himself against the oncoming defender. A stiff-arm is never illegal hands to the face, a call that's related to the battles in the trenches or players in routes/coverage. And no, a defender who swipes away a stiff-arm would not be called for a penalty save for the very, very rare case when it might be deemed unnecessary roughness, which I can't ever really see happening. The runner can use a stiff-arm and the defender can do pretty much anything it takes to fight through it.
I have been watching the Patriots practice squad all season and am happy to see that a rookie free agent CB, 6-3 David Jones, has remained a constant. Coming from a small school like Richmond and missing the games he did in college had to put him way behind on the learning curve, but I read that he was very smart and one of the genuine "good guys" in a league that allows guys like Ezekiel Elliot to drag "the shield" through the muck (so to speak). Does David Jones look good out there on the practice squad? I would really like to know the answer, so if the info is sensitive you could email me the answer instead of publishing the question on the Internet.
I was very intrigued by Jones in spring practices after he signed with New England given his size, athleticism and production in college, even if at a lower level. But he suffered an injury and missed significant time early in training camp that probably somewhat irreparably set back his rookie development. Still, it's a very good sign for him that he's been kept on the practice squad all year and could signal the team's desire to see him develop for next season. That said, no one outside of the team is allowed to what practice during the season so no one other than coaches, teammates and scouts has seen what Jones has done on the practice field this fall. Given that he's stayed around all year, though, it's safe to say he's doing enough for the team to continue to want to work with him. And that's really all he can do at this point.
If they are both able to, can Mitchell and Valentine start to practice and then see who if any of them can be activated before the end of the season?
No, in order to get on the practice field the player has to be designated to return. That's what happened with McClellin who was designated and practiced but was unable to do enough/stay healthy enough to get to the active roster. New England has just a single spot to use on a player from IR to return to practice and possibly the roster at this point late in the season. Certainly both Mitchell and Valentine could be options, although the health status of the two players is a bit uncertain at this point.
About to face a top-flight RB Bell, I wonder, why Patriots run D has been so pedestrian especially when playing quality RBs? At DT, Pats have a front who are not known for pass rush but should be stout against the run. And ILBs who are slow in coverage are said to be strong run defenders. Finally, they have Chung and McCourty playing SS. So while I could expect them to struggle on passes to RBs, I don't understand why are they being gashed for 7 yards per carry on average?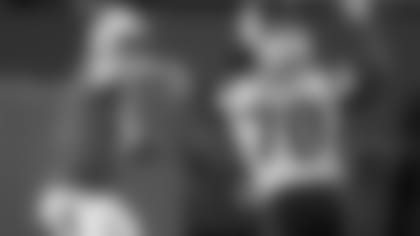 The biggest problem with the run defense, in my opinion, has been on the edges. The defensive ends and outside linebackers just haven't been able to set the edge well enough. Too many opposing runners have gotten to the edge and downfield too quickly too often this season. It's not the only problem, though. I also think the injuries along both the defensive line and at linebacker have put too many reserve/backup type players in bigger roles that they aren't really capable of filling on a consistent basis. Obviously the loss of Dont'a Hightower – and more recently Kyle Van Noy – has been huge.
Who, in your opinion are the three most underrated and three most overrated people on the Pats (could be players or coaches) and why? One of the underrated pieces in my opinion would be Dante Scarnecchia, the year before he came back Brady had terrible protection which cost us the AFC championship vs the Broncos. Though the protection isn't perfect still, the line has drastically improved and players like Waddle, Cannon and Mason have improved leaps and bounds.
I always find these kinds of questions difficult because it's hard to gauge how others rate players or coaches. I think Scarnecchia is a good choice for underrated, although he does get a lot of praise for a line coach. I think Shaq Mason is pretty underrated as an up-and-coming guard who's been the Patriots best lineman this season. I also think that for everything he does for the team New England director of player personnel Nick Caserio is very much underrated. As for overrated players, for this season I think Brandin Cooks has to be a candidate. I don't think he's played as well as his numbers might suggest. Depending who you listen too, Nate Solder might also be a consideration. I think he's a competitive left tackle, but not much more than that. Defensively I think there are a lot of guys who have been overrated for short stretches by media/fans – Eric Lee, Deatrich Wise, Cassius Marsh – only for people to realize that a couple good plays or games doesn't really mean much in the big picture of a player's overall skills and performance.
Hi guys. Watching the Pats defense these last couple of weeks has been astoundingly different from their performance at the beginning of the season. Is this defense good enough to get Brady a sixth Super Bowl win? Also, what happened!? I think a large part of it was due to Stephon Gilmore's play improving. Did they start running a more man scheme to work better with his skill-set? Love your writing.  GO PATS!
The improvements on defense – which fell back to reality a bit in Miami – have come for a variety of factors. More man coverage, seemingly a more comfortable role for Gilmore, has been part of it. The communication and competitiveness in the back end certainly improved. That allowed the defense to take advantage of mistakes by the opposition, of which there were plenty. Avoiding big plays allowed and making a few key timely plays go a long way toward defensive success. The defense is far from dominant and has plenty of holes, most notably in stopping the run. I do still think it is good enough to win it all when combined with a Brady-led offense getting a lead, playing from ahead and somewhat controlling the game. There aren't a lot of great offenses in the NFL right now, although the unit will certainly get a test this coming Sunday in Pittsburgh against a talented Steelers attack.
It seems that every season Marcus Cannon misses games, and when he is hurt, it takes him longer to get back to practice than other players with comparable injuries. I wonder how Patriots view a player who has such injury and recovery record?
While Cannon has had extended absences over the years to injuries, the team was comfortable enough with his overall package and abilities to sign him to a pretty lucrative extension last year. From afar, without more knowledge of injuries – like Cannon's toe issue couple years ago or his ankle problem this fall – it's hard to really put a time-table on a guy's return. Without any intimate knowledge of the situation I don't think it's fair to question a guy's ability to return from injury.
Where do you think things stand with regards to Malcom Brown's future? I think the decision about his fifth-year option is a year away, but Nick Caserio and Bill Belichick don't overpay for defensive linemen. I know this is different because of the positions and the huge contracts which other clubs would offer on the open market, but the Pats picked up the options on Chandler Jones and Dont'a Hightower before trading Jones and allowing Hightower (as they did with Devin McCourty) to explore free agency before working out a long-term contract. I know it's possibly something for the spring, but I'm not sure whether Alan Branch will be back, Deatrich Wise and Derek Rivers (not big bodied DTs like Branch and Brown) were drafted this year and, as a defensive end with highlight reel plays, Trey Flowers will probably be in a similar situation to Chandler Jones and Jamie Collins regarding money (Jimmy Garoppolo isn't here to make cap room very tight and Malcom Butler is decision which needs making unless he's as good as gone), so how do you think things will play out with Brown – long-term deal, fifth-year option, trade this offseason?
Though I do think that Brown has been a bit of a disappointment as a third-year former first-round pick I do expect the team will pick up the fifth-year option. Brown has been better when healthy in recent weeks and many have praised him for taking on a bigger leadership role on the defense this fall. Branch is probably coming to the end of the line and Valentine has missed the entirety of his second season – so far – to injury. I'm not sure I'd see New England signing Brown to a long-term extension and think moving on from him at some point is a real possibility in the near future, but my guess is that comes sometime after picking up the fifth-year option and letting the situation play out a bit longer. Though seeing him traded this coming spring, before the fifth-year option, is certainly also a possibility. It's what the Saints did with Brandin Cooks.
Greetings from Dubai! Love the work you guys do. I can't seem but wonder how the offense would have been with Edelman not injured; could we be stopped by any defense you see out there? Do you think Shaq Mason will be a Pro Bowler this year? I honestly don't believe any other guard is playing better than him in the AFC.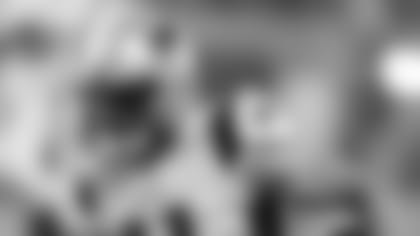 Clearly the offense would be significantly better with Edelman in the mix. It probably would be borderline unstoppable. You certainly wouldn't see it go an entire game without a third-down conversion I've always thought that when Brady gets into a little slump that a couple quick throws to Edelman seem to snap him out of it. That hasn't been an option and, in Miami for example, Brady never snapped out of it. As much as I think Mason has been the Patriots best lineman and even with Pro Football Focus' love for him, I don't think he'll be a Pro Bowl pick. I'm not sure he's been dominant enough to break into that name-recognition world yet. Plus, the Patriots line as a whole has let Brady get hit too much. Mason, fair or not, is probably hindered by that fact. All that said, I can't pretend that I break down every guard in the conference each week. I don't think anybody can really say they do that. So, it's all a bit of a crapshoot, and media-driven reputation party I guess.
Especially in light of suspensions handed down this week by the league for unnecessary roughness, how was Suh not suspended for tackling Dion Lewis by the facemask the last time we played Miami? He took him all the way to the ground. What, nobody saw the tackle? How did they know when to blow the whistle to end the play? This guy has repeatedly done this sort of thing over the course of his career, yet no penalty on the play nor fine or suspension by the league.
That was an egregious face mask missed completely by the officials in the first game against Miami a couple weeks ago. But face masks are a part of the game. It looks worse when a big, powerful defensive lineman sticks out an arm and grabs an undersized back. But I didn't think it warranted a suspension by any means. A lot happens in the fast-paced action of football. Certainly Suh has a history of dirty play, but I don't think that play was in line with a lot of the stuff he's done in the past. Could it have been a fine the way the league hands those out like candy? Sure. But no way that should be considered for a suspension, although it is pretty amazing/scary that the officials on the field somehow missed it.
Patriots fan from Denmark since the Bledsoe days here. I follow the Patriots intensely, and is a still growing part of my life. Here are a few questions on my mind:
1. You guys think Patriots will keep Gilmore on their roster next season? (I had my doubts at first, but he really have played well lately imo).
2. What will happen to M. Butler next season?
3. What is the most important fix for the Patriots overall?
4. Who are the 3 most underrated players on the 53-man roster in your opinion?
Hopefully you find time to answer the questions above :)
Given the guaranteed money and cap ramifications I can't see any way Gilmore is anywhere but New England in 2018. Plus, he's played much better of late than was the case over the first month. The opposite is true for Butler. At this point I almost can't see a way he is back in New England next season. He wants huge money and isn't likely to get it from the Patriots. Plus he's not having a great season to give the team a reason to change its mind and write a big check. Right now I think the two biggest issues for the Patriots are run defense and pass rush and both would be fixed with improved talent and depth on the edge of the defensive front. Finally, another question about underrated players? If you've gotten this far in the mailbag you probably read the previous answer. I'll add another name to the mix – fullback James Develin. On a per-snap, do-your-job basis I think Develin is a key contributor for the Patriots who doesn't get enough credit for doing thankless work each week.
Gronk is traded before 2018 season. Will it be a Jimmie G. equivalent or a Jamie Collins deal? When BB replaces his OC and DC, does he usually promote from within? Really believing that the staff/player look is going to be quite different in 2018.
I hate to think of the Patriots moving on from Gronkowski. He's stayed healthy this year and you saw in Miami just how valuable he is to the offense. He remains one of the truly elite pass catchers in the game today as one of the few true tight ends in the league. I don't think he's going to be traded. If he is, I think he has to bring back a Richard Seymour-like first-round pick. Anything less is hard to fathom even with his injury history. Yes, Belichick has always promoted from within for his coordinator jobs. At times he's actually left the team without a coordinator on one side of the ball or the other in a titular sense as guys work their way up into those roles. If Josh McDaniels and/or Matt Patricia did move on this offseason I think the most likely replacement on offense would be receivers coach Chad O'Shea and on defense it would be current linebackers coach Brian Flores.
Hi. I know a missed field goal can be run back, but is it possible to block a field goal by being at the goal posts? I.e. in the game against Buffalo the 2 field goal they scored it was a low kick that just went above the bar, if we had a player there could he have jumped up batted the ball down and would that have counted as a blocked field goal, and if so why was a player not put back there for that very purpose. Thanks for your response.
As far as I know a field goal can be blocked at the goal posts, but it would be very difficult to envision a situation where that could happen. The cross bar is 10 feet off the ground. That's pretty high. Plus, the kick would have to be hideously low in the first place. Usually when a guy is back near the goal posts on a field goal it is to catch and possibly return a short kick. That has happened with some pretty decent regularity over the years, with one of the more notable recent examples coming in the Alabama/Auburn Iron Bowl a couple years back.
Since the Patriots signed Eric Lee off the Bills practice squad a couple of weeks before playing the Bills, it reminded me of a question I've wanted answered for a long time. When a player is traded, are there any NFL rules restricting his informing his new team about his prior team?
Not that I know of, no. Players often share knowledge of former teams with their new squads. It's part of doing business in the NFL. It's also a factor that Bill Belichick downplays often in his press conferences. It's up to you whether you take him at his word on that or not.
How many times has Ndamukong Suh performed a dirty, unnecessary, violent, deliberate hit in his career? And how many times was he suspended? TWO. Since 2010. I rest my case. Gronk admitted he was ticked off, heated, etc. But he has absolutely NO history of this kind of behavior. Although I was shocked to see him do what he did, I could only think it was the heat of the moment. I do not condone his behavior at all, but considering all that Suh has done in his VIOLENT career, Gronk's punishment is not worthy.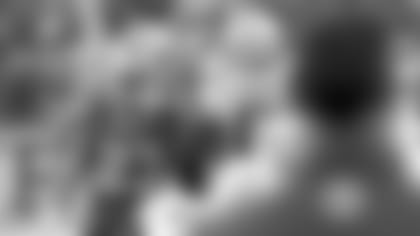 I think Gronkowski got what he deserved for an ugly incident. His clean history likely saved him from consideration for a stiffer penalty. I initially wondered if that history might lead to a large fine and no suspension but obviously that was not the case. And clearly Suh's history is irrelevant as we've seen that the NFL has a lack of consistency in dealing with suspensions, fines and dirty play over the years. But anyone who watched what Gronkowski did, outside the realm of any sort of football play, would probably find it hard to argue he didn't deserve to get suspended. He did the crime. Now he's done his time and everyone can move on.
What did Nate Ebner's injury turn out to be? Torn ACL? All I see online is "knee injury". Thank you.
While the Patriots rarely disclose specific injuries, it has been widely reported that Ebner indeed suffered a torn ACL on his fake punt run against the Dolphins. Sorry, but I don't have much more information than that to offer up.
Why don't the Patriots use Gillislee on special teams in place of Ebner? He's clearly fast enough, with good size, and I assume an ability to tackle. It just seems to be a waste to have him inactive as opposed to using him in a productive way. This would also allow him to step in if, God forbid, Lewis and another active RB go down in the same game.
I am not overly familiar with Gillislee's past work on special teams, but I can't just assume that he's a good tackler with the ability to replace one of the Patriots best special teams players. New England has a lot of guys with more experience and proven success in the kicking game to pick up the slack after Ebner's injury. Plus, that would still require the team to have five running backs active on game day – Dion Lewis, Rex Burkhead, James White, Brandon Bolden and Gillislee – which is too many players dedicated to one spot.
I seem to remember that rookie contracts and possibly option years are structured differently in the first and second draft rounds, with second rounders being slightly easier to handle as a GM. With that in mind, all other things being equal, with a free choice would a GM prefer pick 32, or 33 (second-round pick one). Just wondered given the Jimmy G trade, which looks like it might end up being pick 34 (and hoping we end up with pick 32 too!).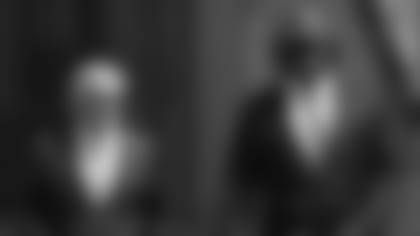 I would prefer the first-round pick because it gives a team a chance to control a player for the first five years of his career rather than four, even if the last year is a pretty big jump in pay on a fifth-year option. The second-round pick enters the league with less guaranteed money and overall contract value on four-year deal that gets him to free agency a year quicker and if you hit a homerun on the pick – especially at a marque position – you would have to pony up big money a year earlier than if the player had a five-year deal.
Mr. Scalavino did not answer this point raised by Eric Carton: When certain players (in this case, Gronk) are continually fouled and the refs don't call it, does a team have any recourse with the league office? Are such protests heard, ignored, or outright banned?
Gronk earned the suspension and should/will take it gracefully. It's hard to miss the wave of unnecessary roughness calls and cheap shots. Not to excuse or rationalize the hits, but the point was also made that poor officiating causes frustration and outright anger, contributing to some degree in this behavior. Is there any chance that the league will review and correct officials who miss calls?
Teams can and do submit things for review by the league every week. Coaches and players also often ask officials to keep an eye on certain aspects of play either before the game or during the course of the action. Officials are also graded and reviewed on every call they make/don't make in every game all year long. It affects their future game scheduling and status as officials. Does Gronk deal with some extra grabbing and bumping? Sure. Does he dish out some of the same? Yup. I can't say I remember a lot of missed/ignored unnecessary roughness calls or cheap shots on Gronkowski. To me, that's just ugly excuse making for an ugly, inexcusable incident. And if you have any knowledge of my history as an analyst and fan of football over the years, you probably won't find a bigger Gronkowksi supporter and apologist.
Why aren't coaches allowed to call out poor officiating. The league talks about integrity but allows defenders to relentlessly foul Gronk.
Poor officiating is a subjective viewpoint. Having coaches with different viewpoints and agendas calling out the officiating would not be a constructive thing for any sport. Football isn't alone. You can't publicly question officiating in any major professional sport. And I don't think you should be able to. But behind closed doors all teams and coaches get their say. Belichick often talks about the discussions he's had over the years with the NFL's various heads of officiating as issues come up over the course of a season. Again, Gronkowski deals with his share of extra mustard, so to speak. It's the reality of being a big, dominant athlete. Cam Newton shares his pain as a quarterback, taking hits that would never fly against Tom Brady. Shaq dealt with it in the NBA for his entire career. It is what it is. I don't think it has anything to do with the league's integrity. And, as I said, it's certainly no excuse for what Gronkowski did in Buffalo.
I'm a long time Patriots fan and believe Tom Brady is the greatest quarterback of all time. That said, I am not at all impressed with the way he publicly berates and humiliates his teammates when they make a mistake, or how he does the same to Coach McDaniels when he himself (Brady) makes a mistake. He wouldn't have five rings without Josh McDaniels, and he should grow up and make his apology as public as he made his tantrum. And please don't excuse it as "emotion" or "intensity" or "competitiveness" or "that's just football." Some of us have been in combat, which makes football seem like a...game. There's a lot more emotion, intensity, and competitiveness (the loser comes home in a body bag) in that arena, without the glamor and money, but no one uses that as an excuse to act like a prima donna.
You may have missed it, but Brady indeed led off his weekly press conference last Saturday with an apology to McDaniels for his outburst on the sidelines a week earlier in Buffalo. "One thing I do want to say, first, is I want to apologize to Josh for last week in Buffalo," Brady said. "I know our coaches work really hard. They're responsible for putting us in a great position to succeed, so I just wanted to get that off my chest." That said, I don't think it's a huge deal. Brady has his outbursts at times, but they haven't been that frequent for a guy now in his 17th season as a starter in a competitive environment. I do think, to some degree, the fire that leads to the outbursts is part of what makes him great. I know I'm not perfect and have had outbursts in both my personal and professional life, they just aren't caught on camera on national TV. We all lose our cool at times. He apologized. McDaniels seemed to understand it. I don't think there is more to it than that. But you are certainly entitled to your opinion and read on the situation. I would never question that.
I saw a video this morning about the lost articles from the Super Bowl, it had the writers from the Boston Globe read what they had written before the comeback. That got me wondering if the guys of PFW had their own lost articles. Would love to hear them if you did!
Since we are not on a deadline (as a weekly/website) like the traditional daily papers, we don't do as much writing on running stories during the games as those writers do. That said, I did have some things written for a story on a Patriots Super Bowl loss. Sadly…or fortunately…I deleted that all and wrote about the historic comeback. I didn't think it was something worth saving, but it probably would have been a fun read in hindsight.
Hi guys. Long time Pats fan from Canada's West Coast. Thanks for the always great job!
My question is: What's up with Geneo Grissom? He was a high draft pick, looks very physically able, but just can't live up to his potential. I think if he could turn the corner, the D will be solid for years ahead. Thanks.
Grissom has simply never shown an ability to be a contributing player on defense, either against the run or the pass. He's had his chances both in preseason action and training camp practice – he was the "starting" defensive end early in camp this past summer – but has never been able to take advantage of the opportunities that he's been given as a former third-round pick. At this point after the number of times he's been cut and time spent on the practice squad Grissom is what he is and that's a special teams player with limited backup potential on defense.
In that's the worst I have ever seen Tom play since I first started watching him at Michigan. It reminds me of another player another idol and it's about all I could think of as I watch that game on Monday night Johnny Unitas in his last year I guess were all entitled to a bad day but there was more to it than that, I'm 79 years old and it even made me feel older. There are young lions out there records are made to be broken and so many other clichés. I for one am happy for the thrills that I have seen played out on the field I'm sure there will be another lion. Now if we could only get rid of Roger.
Brady did not have a good night in Miami. He looked off front the very start and never recovered. But I think this is a bit of an overly dramatic reaction to a guy in the midst of one of his best seasons, one that could still end with him taking home the NFL MVP award. My money is on Brady bouncing back with a big game this coming Sunday in Pittsburgh, where he'll have Rob Gronkowski back in the mix. I'm not worried about Brady at this point in the least. But, we can agree on Roger. I was disappointed to see Goodell get his contract extension and really don't understand what he's done to deserve earning a possible $200 million on a five-year extension. I must be missing something I guess. It's certainly way above my pay grade.
What was the deal with the onside kick last night in Miami? I know that the Patriots don't often have the need to employ this play, but, I'm sure that they do practice it. Gostkowski put the ball flat on its side and really just rolled it forward. Even if it did make the minimum 10 yards, the only thing the Dolphins would need to do is fall on it.
It didn't work. I don't know what more to tell you. There are many different onside kick ideas, gimmicks and styles. Some work. Some don't. This one didn't. The Patriots have successful used the slow, straight-ahead style in the past. The Dolphins appeared ready for it and made the recovery that didn't seem to catch them off guard in any way. Though it may have been slightly slower than intended, otherwise I think Gostkowski executed exactly what he was supposed to do. If you have a problem with the onside attempt, and you surely do, I think the criticism should fall on Bill Belichick and special teams coach Joe Judge.
Brady had only 2-3 practices over the past 2 weeks due to leg injury. Patriots have 14 players on IR and probably that many with various injuries. That's probably twice as many as an average NFL team? Now we can talk about bad luck for Wentz and Rogers, but Patriots historically limp into the playoffs and lose due to depleted personnel. And when they are fairly healthy, they win SBs. Isn't that partly true?
Clearly the Patriots are dealing with injuries, just like almost every other team this fall in what feels like the year of the injury in the NFL. It's amazing how many QBs, stars and key cogs have been lost across the league. And that doesn't even take into account lesser players like in Washington where they've had just about every lineman who's played for them get hurt. You're right, though, winning the Super Bowl is often about staying healthy and winning the battle of attrition. Last year the Patriots stayed pretty healthy other than the Gronkowski injury. This year, more pain is piling up. Edelman and Hightower are big-name losses. But cumulative losses – like guys on the edge of the defense – can be equally as tough to deal with. Without crunching the numbers I would think the Patriots are in the middle of the injury pack this year. It's been an issue, but it hasn't been season derailing as it has been in other locales.
Hey guys, I've had high expectations for Cooks this year, and he's had good numbers. However, he hasn't passed the eye test, and it seems like the only thing he does well is run fast in a straight line. He reminds me of Chandler Jones. He has good numbers, but it feels like those numbers are better than how he's actually performed. What are your thoughts on the comparison and Cooks this year?
I agree completely. I had huge expectations and hopes for Cooks in his first season in New England. He's been good but not great. As you said, I don't think he's been as good as his numbers might suggest from afar. He's seemingly struggled to be on the same page with Brady at times and the pair has had plenty of missed connections. I was surprised that Cooks was so easily held in check by Xavien Howard in Miami on Monday night. I thought with Gronkowksi out to his suspension that Cooks might get more chances to prove himself an elite option for Brady. Quite the contrary, he had just one late catch on seven targets and two throws in his direction led to interceptions. I think Cooks is capable of more but until we see it all I can go on is the sum total of his action this fall. And that action has been good but not great. I think he can do a better job catching the ball, in his route running, in his rapport with Brady and fighting for the ball at times. Improvements in those areas could take him to the next level of the truly elite. I will say his teammates and coaches have nothing but good things to say about Cooks.