Notre Dame WR Golden Tate. AP Photo.


I have been a Patriots fan for my whole life and I have been reading "Ask PFW" for years. It annoys me that people are questioning Bill Belichick. In Bill We Trust people. I love the moves he has been making. When we were winning championships we were not spending big in free agency. This year we kept all the players that made a decent impact on D (Wilfork, Bodden, Banta Cain) and that is what I like to see. I would like to see an explosive running back, though, so my question is do you see any possibility of the Patriots getting one of the big time running backs like C.J. Spiller or Jahvid Best? Thanks In Bill I Trust!
Nick Messier
You know, the whole In Bill We Trust mantra is really getting old for me. Don't get me wrong – like Robert Kraft said recently, there's no coach I'd rather have leading my team. I think he's the best in the game and there's no one I'd put even a close second. So I not saying I don't trust Bill. It's just that it's a dangerous way of looking at things. Bill and Tom can't do it all alone. They need help. It's like last year when the team had obviously flaws heading into the playoffs yet all we heard was "as long as the Patriots have Belichick and Brady they have a chance." They didn't have a chance and that was evident long before they took the field for that pasting at the hands of the Ravens. You mentioned that the team hasn't spent big in free agency when it has won championships … I'd argue that in 2003 they jumped in quickly with Rosevelt Colvin, Rodney Harrison and Tyrone Poole and won the title. Even though Colvin got hurt he was still a relatively big free agent investment. And even though the 2007 team ultimately fell 30 seconds shorts of going 19-0, it's tough to argue that the reason they didn't win was because they spent a lot of money in free agency. There are a lot of ways to win in the NFL and the Patriots are as good as anyone of using as many of them as possible. I like the re-signing of the players you mentioned but I don't like the idea of drafting a running back high. I love Spiller and he's not likely to be there at 22 … if he is I may rethink my position, but short of that I'd rather focus on the bigger needs the team has in the draft.
Paul Perillo
My two cents on one of last years defense's problem was a lack of chemistry. I believe that with Wilfork's signing and Mayo, with two years under his belt, this will change dramatically. They led by example, but now is the time to add vocals to their leadership. Do you agree that this will happen?
Roger Marcotte
I agree that chemistry was a problem but I don't agree that it will change dramatically overnight. Wilfork and Mayo don't strike me as the vocal types. They both have a solid presence in the locker room but leadership to me isn't something that develops. It's something a player is born with. If it's not in a guy's nature to be overly talkative then trying to change to become that comes off as contrived. I believe Mayo is a quiet guy by nature and if he suddenly tries to take on a more vocal role I'm not sure that will work. I know this is the plan from talking to both of these players this offseason but I'm not sure it's something that can just be magically turned on. It takes time.
Paul Perillo
Big fan of PFW. Love your site and insight. Wondered how much longer you thought the Brady "window" was open? It seems we need receivers who can perform now, and yet only signing David Patten so far suggests the Pats are looking at the draft (or rate Sam Aiken, Brandon Tate et al higher than the rest of us). Are there any receivers in the draft that you think will make an immediate impact in the NFL, and if so will they even be left on the board when the Patriots draft?Steve Green
I believe Brady still has five good years left in him and you're right about the need for some receivers to help him out. Tate is a real unknown at this point since we've seen so little of him. Hopefully he'll be healthy enough to get out on the practice field for the May mini-camps and we'll catch a glimpse of what he might be able to provide. Aiken is nothing more than a special teams player who can fill in occasionally to make a play here or there. The Patriots must look at receivers in the draft, likely in the second round. There are always good ones who contribute right away – the problem is knowing which ones have the mental capability to do that. I really like USC's Damian Williams and Illinois Arrelius Benn. There will be plenty of talent available at this position and I'd expect the Patriots to take at least one but more likely two in this draft.
Paul Perillo
With the draft around the corner, and with Bill's wheels turning in his mind, do you think he has debated the question of asking the Bucs to swap their second-round picks (35 – 44) for the Pats first-round pick (22)? Bill loves how deep this draft is and more so loves jumping out of the first round adding more future picks for cheaper money. Do you think this may be an option? If so, is it a good or bad one?
Jason Closson
I'm going to assume you left a big part out of this trade proposal because unlike most of the proposals we get from Patriots fans, this one is a complete rip off against New England. Moving up nine spots in the second round is not worth giving up a first-round pick. Now, maybe you meant acquiring Tampa's pick at 35 for No. 22?? Even then I'd say the Bucs get the better of it but at least it's worth discussing. I don't like trading down as rule, regardless of the depth of the draft. Unless you can get much more value in terms of the number of picks I'd rather sit tight and take the best players available with my highest picks. The chances of grabbing an impact player at 22 are far greater than waiting until 35. I understand this is a deep draft but that doesn't mean all the players are the same.
EDIT: It's been pointed out to me by an astute reader that what Jason likely meant was Tampa giving two second-round picks (35 and 42 -- not 44 as was printed) to the Patriots for their first round pick. This deal would be more in line with the normal Pats fans' trade proposals we receive since the Patriots would make out far better in that scenario. In either regard, I want to thank the readers for correcting me in this instance.
Paul Perillo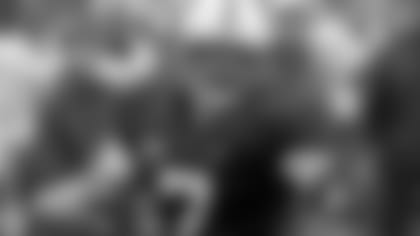 Just to mix in with all the pessimistic emails I'm sure you've been getting, I want to say I really like the Pats offseason so far. Keeping the core of the team and re-signing David Patten should build chemistry and help with the development of our young WRs. That being said, do you think the Patriots could select Toby Gerhart with one of their second-round picks? He's a big, strong back who could get the tough yards where needed, and probably has the size to line up as a fullback in two-back formations.*
*Sam Frankel
Actually, we haven't been getting many pessimistic emails at all. Most of the readers – myself included – like the idea of re-signing the players and believe that will help. I'm not as sold on the Patten signing as you – I don't even think he'll make the team – but overall I'm in agreement. As for Gerhart, I believe he's a Heath Evans type – too big for tailback, too small for fullback. I wouldn't take him in the second round. He's got a lot of wear on his tires already after taking so many hits at the college level. I don't believe he'll be more than a serviceable backup running back at the NFL level.
Paul Perillo
Maroney seems to be at his best in open space. So what about trying to develop him as a Kevin Faulk-type of back? It would be nice to have a backup if Faulk go hurt or retires in the next few years. I think Kevin is a very valuable part of this team. Or what about using Maroney as a TE? Like I said, he's at his best in open space.
Jason Cote
I hear that term about running backs a lot, and while I understand the point, I often ask myself: What running back wouldn't be at his best in open space? I'm sure there are some who are more comfortable in traffic and breaking tackles (Sammy Morris comes to mind). But in all seriousness, who wouldn't want to be in the open field as opposed to working between the tackles? Maroney is a decent receiver but I'm not sure he has the kind of ability to handle a role similar to what Faulk has done over the years. He doesn't have anywhere near the level of natural hands that Faulk does. He's an elusive runner at times and has made plays as a receiver on occasion. But he's a running back – not a pass catcher and not a tight end.
Paul Perillo
With so many needs in this year's upcoming draft, it seems like it's going to be hard to draft enough players capable of starting to fill all the needs. With the exception of a pass rusher, our wide receiver corps seems to be the biggest hole needing to be filled. Our history in drafting at that position hasn't been great. How do you think Javon Walker would fit in with the Pats. Admittedly he hasn't played well lately but neither have the Raiders, and that would only drive his price down. It seems like he is the type of player who will do well in the right surroundings. And when paired with a great quarterback (Brett Favre) he clearly has something to bring to the table. What do you think?
Dylan Berry
I actually think Walker wouldn't be a bad gamble. His injury history and lack of recent production would make him quite affordable, and the potential for him to contribute would be enticing. Walker has suffered through his share of troubles so this would require some homework from Belichick but provided that he checked out I wouldn't be opposed to taking a shot. He's an outside receiver who could work well as a complement to Randy Moss. I wouldn't bank on this as my one offseason move but I'd take a shot. As for the draft, Deion Branch and David Givens worked out OK as wide receiver draft picks. Bethel Johnson and Chad Jackson did not. That's about in line with draft picks in general. The Patriots must look at receiver early in this draft.
Paul Perillo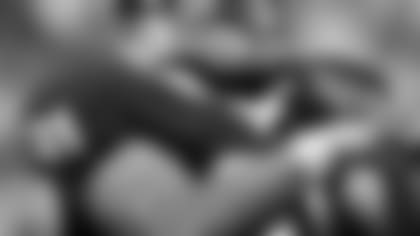 Hi PFW, great work you guys do as always. This is one of my favorite times of year - Draft time! I wonder about this draft scenario: We stay with what we've got, and take Jared Odrick at 22? Then a player I like - Jerry Hughes, and in all the mock drafts from the so called "experts" he is not in the first round, even though he seems like a pretty good pass rusher. So how do you like him with the first second rounder, if he is still on the board? Then with the two other second-rounders we could grab a WR and/or TE, but are there any "quality" WR/TEs in the second round. I guess a guy like Golden Tate could be around in the second round. *
*Philip Blomsterberg
I'm not a huge Odrick fan but I do believe he'd be a nice fit as a 3-4 defensive end. With Seymour and Jarvis Green gone having Odrick would fill a need, but not the biggest need. I'd rather look for a pass rusher at that spot like Sergio Kindle, Brandon Graham or even Hughes. Hughes has been all over the mock drafts as a first rounder in some and second rounder in others. Kindle's reputation as a strong run-stopper would make him attractive to me. That tells me he can handle the responsibilities of outside linebackers in Belichick's scheme being able to rush the passer and set the edge against the run. If Hughes is available in the second round I'd be interested since he's a little smaller and hasn't performed off the line much in his career. Tate makes a lot of sense as a second-round receiver and Miami's Jimmy Graham might be a candidate at tight end. I also like Arrelius Benn and Damian Williams as receivers. There should be plenty to choose from in this deep draft.
Paul Perillo