Given the Rob Gronkowski injury, it would seem the Patriots might need to emphasize the run even more than they have previously. However, from a layperson's perspective, Stevan Ridley, after early success, has seemed a bit inconsistent lately both game to game in terms of yardage, and within games, in terms of an increasing number of negative or no-gain runs. Do you agree, and if so, to what do you attribute this?
Tony D.
I'll start by saying I don't believe Gronkowski's injury should lead to more running. In fact, I'd argue it should lead to less of it. Gronkowski is a great blocker and not having him healthy hurts the running game. I'd expect the Patriots to use more multiple receiver sets rather than adding a tight end to replace Gronkowski. As for Ridley, I agree he hasn't looked the same of late. Perhaps he's starting to wear down a bit. Last year he only had 87 carries and this year he's more than doubled that number. It would make sense if he's hitting a bit of a wall. But I also don't feel like there's been a lot of running room too often. The line has done a nice job of protecting Tom Brady but there haven't been a lot of holes in the running game. I also think teams are taking the Patriots running game a bit more seriously than they were earlier in the season and defending it better.
Paul Perillo
If Devin McCourty is moving to free safety, I wonder if Alfonzo Dennard is better at nickel corner, and if so, what about Marquice Cole at corner opposite to Aqib Talib?
Ted K.
First, I would prefer to keep McCourty at corner but since it seems as if he'll remain at safety at least until everyone is healthy, then I would start Talib and Dennard at corner with Kyle Arrington serving as the nickel back. I think Dennard's strength is his physical play on the outside and I'm not sure that translates well to the slot. Arrington has had his struggles for sure but at least he has experience playing inside and has had some success in the past. He needs to improve in order to keep his job though. As for Cole, I think he's better suited for the inside as well, and if Arrington keeps struggling maybe he gets some more chances to work there. I liked what little we saw of Cole back in training camp so perhaps it's time to see if he can play a bigger role on defense.
Paul Perillo
Getting a bye in the playoffs is not a likely scenario with or without Rob Gronkowski. What is at stake is a third seed, which would likely allow us to play Colts or Steelers at home, and then the Ravens and not Texans on the road. Would you agree that these are better matchups for us? But with Broncos having a cake-walk schedule, would you also agree that the fourth seed is a more likely scenario?
Alex Contour
There is still a lot of football left to be played and injuries will continue to have an impact all over the league. I'm not sure it makes a huge difference being No. 3 or 4, though. Traveling to Baltimore or Houston is a difficult task, and the Ravens are playoff-tested and really tough at home. Houston has never really been in the situation of being expected to win in the postseason. I think I'd rather take a crack at them in the divisional round than have to see them in the AFC title game after they've already gotten a win under their belt. And while the Broncos do have an easy schedule, so do the Patriots. I'm not willing to concede any byes with so many games still left to be played. Let's see who's healthy down the stretch and we'll figure out then what scenarios are best for the Patriots.
Paul Perillo
Hey guys, back when we had a strong defense we had great instinctual linebackers that seemed to be able to play the pass just as well as the run. Could some of our secondary woes be attributed to our lack of pass defense skill at the LB position? We have tried bringing in countless DBs and we still stink - maybe there is more to this problem?
Mike Anderson
You raise a valid point but I wouldn't limit it to just the linebackers. The pass defense has struggled most of the year – at least when the defense isn't getting turnovers. But it's not all about the defensive backs. The linebackers are not the best in coverage and the pass rush has been extremely inconsistent all season. The guys up front do not create a lot of pressure and that, in turn, puts a lot of pressure on the cover guys. Against Indianapolis there was at least some heat on Andrew Luck and I believe that had at least something to do with the errant passes and interceptions. Bill Belichick speaks about the need for the defense to work in concert with each other – good pass rush with support from the linebackers and tight coverage all combining to create strong pass defense. So, your observations are not lost on the coaching staff. Hopefully the pressure can perk up and become more of a constant and things will improve as a result.
Paul Perillo
I just love your coverage of America's No. 1 team, the New England Patriots! Do you think the Patriots will try to make a play for newly released Falcons DE Ray Edwards? I mean he did receive big money from the Falcons and even though he didn't pan out do you see the Patriots signing him to boost their pass rush? I don't think he should be too rich for our blood, right?
Eric Carter
I think the name Ray Edwards is a lot more valuable than the actual player. Edwards was a big-money addition for the Falcons and was a big-time flop. He had just 3.5 sacks last year and this season lost his starting job and had yet to record a single sack before being shown the door. But even worse than that, in my opinion, was his reported poor attitude. The final straw in Atlanta came when he refused to join his teammates after the Saints loss a couple of weeks ago despite several pleas from coach Mike Smith. Edwards sat by himself while the rest of the team gathered around its coach, and only after the players forced him did he move. Any player who can't be excited about playing for a 9-1 team isn't one I'd like to have. Sure, on paper he's worth kicking the tires and you're right, he shouldn't cost much to sign. But I'll pass on an underachiever who isn't happy to be playing for a winner.
Paul Perillo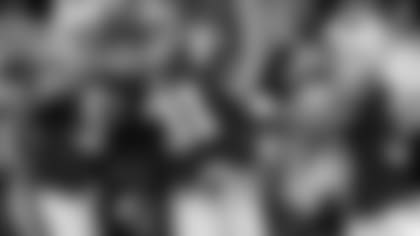 Great job week in and week out guys! My question is regarding our secondary. I keep hearing that it is more a lack of talent than anything which is causing our lackluster performance back there. The problem I have with that logic is we have had some talented guys that we've spent high picks on. Guys like Jonathan Wilhite, Terrence Wheatley, Darius Butler, etc. Now I know that only one of the guys I mentioned is currently playing in the NFL, but they were all taken in the first three rounds of the draft, so the coaches saw something in these guys coming out of college. Is it the transition of playing corner in the NFL as opposed to college or what? What did the scouts/coaches see in these guys that didn't pan out? I know every guy coming out of college can't make it in the NFL but we have had a pretty bad track record with DBs. I guess my real question is: is there something BB and the defensive coaching staff can do to make the less-than-talented players we have better? Or do we just have to wait for one of our future draft picks to flourish in this system? Oh and by the way, I'm not convinced that Aqib Talib is going to be the savior of this defensive backfield.
Jay Robertson
I think you sort of answered your own question with regard to the talent. Yes the Patriots have spent a lot of draft picks on DBs recently, but it's also true than those player who are no longer here aren't doing anything anywhere else, either. For the record, Wilhite was a fourth-round pick, but I still understand your point. The problem has been the talent evaluation. If Butler, Wheatley, Wilhite and Brandon Meriweather were worthy of their draft status they'd almost certainly have made their mark elsewhere but they haven't. Meriweather's on his second team since leaving. Butler has been cut by two other teams and only recently made it back in Indy due to injuries. These guys are not as talented as the Patriots thought when they drafted them. I don't have any inside analysis of why the evaluations seem to be off. One of my theories is we too often look for all-around players at the position – guys who can cover, tackle, play the run, play man, play zone, play on special teams, etc. I think at cornerback it's better to just find a guy who excels in one thing and find a way to accentuate that. Now, finding quality corners is tough for every team – all you need to do for proof of that is watch any other NFL game and see how the quarterbacks light it up. But there's no question the Patriots have missed on too many picks in recent years.
Paul Perillo
Why can't the New England Patriots handle the defensive secondary? I mean, where is the defensive coordinator in the games? Why can't the defense get pressure to the QB? The problem is the defense. The Patriots will not go anywhere to the wild card or the divisional round, but if they make it, go to the Super Bowl, they will lose for the defense.
Juan Carlos Del Valle
I understand your frustration Juan. The Patriots offense is so explosive and productive it's hard to watch the defense giving up chunks of yards and points. But you also have to remember the offense is capable to overcoming some of these shortcomings. The defense has been able to play in a complementary fashion by causing some turnovers and making a stop here or there. When they do that the offense usually creates separation from the opponents and that's enough for the Patriots to win. New England isn't going to turn into a stout group this season. The best we can hope for is improvement in the pass rush, and there were some positive signs of that against the Colts, and maybe Aqib Talib can provide some stability in the secondary. But offensively New England is just so good that even allowing 450 yards and 24 points is good enough.
Paul Perillo
Do you think the Pats would look into signing Aaron Maybin? He could play opposite of Chandler Jones. He has the size Bill Belichick likes -- 6-4, 240. I'm pretty sure Bill can get some production out of him low risk. Or Mike Sims-Walker? He hasn't had impressive career numbers but look at the QBs he's played with. What if he teams up with Tom?
Marshall Elim
I was actually quite high on Maybin coming out of Penn State but my enthusiasm has clearly been dampened. He hasn't made the kind of impact I thought he would. In watching him I believe he has intriguing athleticism but is just too small to make a consistent impact. You suggest putting him opposite Jones. Do you feel Maybin is better than Rob Ninkovich? I don't, not even close. I wouldn't be opposed to signing a player like Maybin, or Sims-Walker for that matter, during the offseason and seeing what they can do in training camp. But at this stage of the season I don't think either represents and upgrade over what the Patriots have.
Paul Perillo
Hey Paul, thanks for taking the time to answer. Notre Dame's Manti Te'o went to my high school and I was just wondering what were the chances of the Patriots drafting him?
Nick Suzuki
Te'o is a terrific college linebacker and I'm eager to see how his game translates to the NFL. He definitely has the instincts to play the position and has shown significant improvement on pass defense, which will obviously be important at the next level. I in no way consider myself a draft expert but it would seem his monster senior season would have him rated as a top-10 pick – some are saying potentially No. 1, although I can't see that happening. Luke Kuechly went 10th last season to Carolina and I believe Te'o is a better all around player than Kuechly. So, barring a significant trade, I don't see the Patriots getting the chance to draft him.
Paul Perillo
The Pats have five TEs on the roster, and Jake Ballard on PUP. Next year, who do you think they will keep? Rob Gronkowski and Aaron Hernandez are givens, and I think they will keep Ballard, what do you think?
Phil Carlson
Obviously I agree with your two givens, but from there it's anyone's guess. Daniel Fells signed a three-year deal so they clearly saw something in him when he arrived as a free agent. I don't think Ballard is a lock by any means. If healthy he's a serviceable player but nothing more. He will be in the mix as will Michael Hoomanawanui and Visanthe Shiancoe if they are still around. I don't see the Patriots keeping five on the roster again next season, but I wouldn't have guessed they'd do so this year so what do I know? Nothing, obviously.
Paul Perillo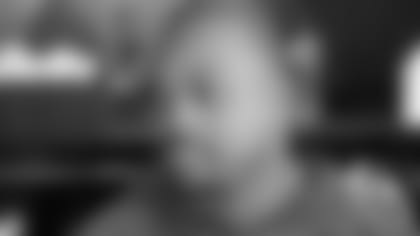 I was looking at the roster the other day and saw that Brian Waters is still on the did not report list. My question is has he officially retired, if not is the contract he had void because he didn't report? Also, Tony Fiammetta is on the exempt list. What is that, and why is he on it?
Mike Malone
Waters has not officially retired as far as we know, but the Patriots are not responsible for paying him since he never reported. If Waters intends to play in 2013, the Patriots would still own his rights because he didn't play out the final year of his deal. Fiametta left the team during training camp, reportedly to attend to a family matter. He intends to play again in 2013 and the Patriots would hold his rights if that winds up happening.
Paul Perillo