Do you think Jonathon Fanene will be an impact player on the D-line this year? I think he has been a great player for the Bengals.
Dave Baker
I really liked the acquisition of Fanene. While I don't believe he will be a big-time playmaker with a bunch of sacks and negative plays, I do believe he will add some quality depth to the front, especially in subpackages. Fanene has been a reliable player and has shown the ability to get penetration in the past, and that's something the Patriots defensive line needs more of in passing situations. Too often in recent years the Patriots have had to rely on blitzing or using their linebackers in order to get pressure. I think Fanene might be able to provide some push up front on his own, and that could lead to some improvement in the pass defense.
Paul Perillo
If a player signs his franchise tender, can the team then use the franchise tag on another player in the same year? 
George Newell
Teams can only use the franchise tag once per year. In fact, there is a specific time period when it can be used, and once the deadline passes (eight days before the start of the new league year) that's the only time teams can use the tag at all. When a player signs the tender, that amounts to the team's lone use of it for that season.
Paul Perillo
Here is what my crystal ball says: Patriots win one more Super Bowl, Tom Brady is traded to LA expansion team, Bill Belichick retires and Josh McDaniels takes over, all at some point. What my crystal ball does not show is the Patriots new franchise quarterback. Somehow, the name Ryan Mallett is not coming up. Do you know why?
Ted T.
This isn't wishful thinking from Green Bay's Ted Thompson is it? Interesting post though, and nothing here is entirely implausible. I don't think Brady is going to wind up playing for an LA expansion team, but I could definitely see him finishing his career elsewhere. I could also see McDaniels taking over for Belichick somewhere down the line. And I also don't believe Mallett will be the guy succeeding Brady. I have no concrete reason for that based on what we've seen since neither he nor Brian Hoyer has played any substantial snaps at quarterback during their time in New England. Based on my early impressions of Mallett, he certainly is physically gifted. I haven't seen much evidence of him being able to operate in this system, however, although that might not be fair given his lack of experience. Something tells me that Brady's successor is not currently on the roster, but time will tell. Nice job looking ahead, Ted.
Paul Perillo
Belichick has always been known for "doing what's best for the football team." I believe he's been scouting and compiling information for the twilight of Brady's career. The offense is in great shape, the defense is a young unit beginning to form and will hopefully be a force within the next 3-4 years, probably about the same time Brady is retiring? The team is set up for something special over the course of the next few years. Your thoughts?
Shane C.
Not sure what the question is. My thoughts? My thoughts are if the Patriots are able to acquire a solid quarterback to replace Tom Brady if and when that day comes, then things should be fine. If not, it's awfully tough to win without quality quarterback play. So, if indeed the defense meshes into a quality unit in the next couple of years, it won't mean much if the Patriots aren't able to adequately replace Brady. I know that's rather simplistic, but I honestly can't think of many quality teams over the last several years that won despite their quarterbacks. The Jets might be one, but they are the exception.
Paul Perillo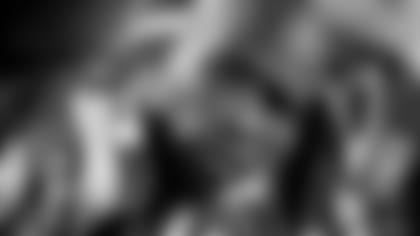 This year's camp is going to be a battle. My rough count of the 97 players on the roster currently I made a conservative list of 42 players that should hold a spot. That leaves 55 players fighting for 11 roster spots. Will The Pats go with only two QBs and trade one of the backups for added roster space? With some fullbacks on the current roster BB might be looking for a power run game which he will need extra spots at RB. The WR battle might see a few veterans being cut. With the young crop of WRs and DBs that will fight for the special teams spots would you say that even a well respected guy like Matthew Slater has to look over his shoulder?
Donnie Harpell
Well, first there are only 89 players on the current roster as the limit is 90. Second, I have no idea which 42 players you've deemed as holding a spot so it's hard to give you much insight. In terms of the specifics you mentioned I'll try to tackle them one by one. I don't expect the Patriots to trade a quarterback, mostly because I'm not sure there's much value in either Brian Hoyer or Ryan Mallett at this point. Neither has played enough to show anyone they're worthy of dealing for. Hoyer was a restricted free agent this spring and didn't garner much attention if any. I expect all three to be on the roster on opening day. Whether Belichick opts to keep a fullback or not doesn't mean it will affect the roster. The Patriots have kept five running backs on the roster each of the last four years and seven times during Belichick's tenure overall. I expect him to keep five again if he decides to hold onto one of the fullbacks. If not, then it's possible he could go with four. Either way I wouldn't expect any movement toward a power running game. I still expect this offense to revolve around Brady and the passing game. There will surely be some veterans cut among wide receivers. We've already seen Anthony Gonzalez go and I'd expect to see at least some combination of Chad Ochocinco, Donte' Stallworth, Julian Edelman, Deion Branch and Jabar Gaffney also go. Obviously some of this group will stick around, but there isn't room for all of them. My guess is Ocho and Stallworth won't make the cut. In terms of the special teams stuff, I believe Slater is a pretty safe bet to stick around. He's a quality voice in the locker room and a respected leader. His versatility to fill in at various spots doesn't hurt either. Still way too early to make any informed opinions on these matters though.
Paul Perillo
In regards to the question last week about the successor to Belichick, would you consider McDaniels a strong possibility? Other teams are probably going to be hesitant to give him a chance after his last gig so even if the Patriots offense explodes, he most likely won't be hired anywhere. Plus, by the time Belichick retires, McDaniels will have had 5-10 (very much an approximation on when Belichick decides to hang it up) valuable years learning more from him.
Tristan Perry
I believe Tristan is right on the money here and this wasn't the only post we had suggesting this. McDaniels would definitely be a candidate to replace Belichick when the time comes. Much like Belichick in his first experience as a head coach, McDaniels was fired in Denver and had to go back to being a coordinator. His experience with Belichick will definitely continue to benefit him, and I believe there's a very real chance that he could be the guy to replace Belichick down the road. I have no idea when that will be and I've seen no signs of Belichick slowing down at all, but McDaniels wouldn't be a bad choice to take his place some day.
Paul Perillo
Hey PFW, what's the situation with linebacker and the secondary? I seem to have more faith in Ras-I Dowling than most and hopefully a bounce back season from Devin McCourty. Where do you see our nickel back situation working out? Sterling Moore? Is Jermaine Cunningham going to be given a legit shot this training camp if he stays healthy to get in the mix and be a contributor this season?
Eric Martinez
Obviously it's too early to make any real informed decisions with regard to the depth chart but since you asked I'll take a shot. In the secondary I expect McCourty, Dowling and Kyle Arrington to be the top three with Arrington most likely moving inside to the slot in subpackages. Of course that assumed Dowling is healthy enough to play. Last year he opened the season as the starter opposite McCourty and I think the Patriots like his size to play on the outside. Moore could factor into the mix as an extra defensive back as well. As for Cunningham, I don't think health has much impact on him thus far in his career. He played plenty as a rookie and then not much last year. This will be an important camp for him to show if he's capable of becoming a regular part of the defensive rotation. He'll certainly get a shot, much as he has the last two years.
Paul Perillo
Hi Paul, Why are only 46 players allowed to dress for a game? I know it's because of a collective vote, but why 45? Wouldn't teams benefit from having all 53 players available? Is it because of some old plane size restriction because it needed to include coaches, support staff, gear, etc? Visitor locker room size? Other?
Diane Richardson
Belichick has discussed this in the past and he believes it has to do with the potential availability of players. By having seven players ruled inactive on game days and 46 active it allows for injuries. In other words, of the inactive players a given team has each week, at least some of them are usually injured and therefore unable to play. If teams were allowed to dress all 53 players, then some would have 53 (assuming everyone was healthy that week) while others would be stuck with less due to injuries. This makes for an unfair advantage since not every team would enter a game with the same amount of healthy players. That's the simplest way of breaking it down.
Paul Perillo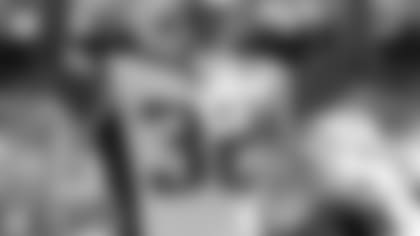 Hey guys, watching the Pats secondary for most of last year was one of the most frustrating things a Pats fan has had to do over the last decade. It seemed like opposing wide receivers were constantly wide open, given the youth of our secondary do you think this was more a result of mental errors and being out of position or were our guys really that bad? Thanks.
Mike Anderson
Like most things on defense, it's a combination of things. The pass rush wasn't overly effective for most of the year and that leads to opposing quarterbacks having lots of time to throw. This obviously makes the coverage much tougher due to the amount of time corners have to stay with receivers. The cover guys also struggled in their own right, especially Devin McCourty. His play dropped noticeably last year and teams targeted him often. I also think the Patriots lack of depth at safety was a major issue. The corners were often on their own with inexperienced players working behind them. All of these factors contributed to the spotty play in the Patriots secondary last year and with some added talent on board for 2012 perhaps this will be an area of improvement.
Paul Perillo
Hey, what is your thought on our linebacker rotation next year? If we run more 4-3 defense, will Dont'a Hightower play outside and rotate with Rob Ninkovich/Jerod Mayo or will he play inside and rotate with Brandon Spikes? Or what if we run 3-4? Will Hightower play outside or inside? I know Spikes is strictly ILB and Ninko plays outside, but is Hightower versatile enough to play outside in a 3-4?
Rob Benson
I have no idea what schemes Belichick will settle on but the little we've seen thus far at OTAs has shown some 4-3 looks. How these guys line up in these formations is uncertain but I look at the linebacker two ways – on the line and off the line. Ninkovich would be more on the line while Mayo would be off the line – even if both were playing outside. I agree that Spikes is an inside guy and Hightower could play either. I expect to see him doing both depending on the situation. I could see Hightower moving outside in subpackages regardless of scheme and watching Belichick mix and match his personnel will be one of the things I look forward to most in camp. I think we'll see a little bit of everything, especially early on until he settles on what he feels works best for his personnel.
Paul Perillo
What do you think of a Ron Brace or Jermaine Cunningham trade to Dallas for Mike Jenkins. They want to unload him and one or both of these guys won't make our team. At least Dallas gets something more than a seventh-round pick. Your thoughts?
Eugene Frog
My thought is I'm not sure either is worth much more than a seventh-round pick at this point. There is certainly some talent there for both Brace and Cunningham as both are former second-round picks. But thus far neither has done anything to show they're capable of being more than spot players on a defense that has really struggled. I would certainly deal either of them for Jenkins and my guess is you are right and the Cowboys would take either in return. But if I were Dallas I'd hang onto Jenkins and use him as an extra DB rather than dumping him for next to nothing.
Paul Perillo