Hey guys I hit you up on Twitter but figured I would try on here as well. A lot has been made about outside pressure as of late and people seem to think that we need more edge rush. I personally think that the issue lies more on the interior line and not getting enough pressure up the middle. Kawann Short out of Purdue is a beast when it comes to rushing the passer and having seen him play personally several times, he can make an impact on the run game as well. As for the secondary, the combo of Talib and the newly-cut DeAngelo Hall seems like it would be a great set up. Hall is a proven corner and we all saw what Talib could do. Bring Arrington back at a bargain and have him play his Nickel slot spot and I think the defense becomes a top 5 in every category. I also think that if Welker doesn't follow Brady's lead and take a slightly less paycheck that he should be allowed to go and see what he can get. Personally I think Julian Edelman proved he is younger and just as dangerous in the slot and punt return position last year that he would be able to almost seamlessly fill the role. I have written you guys a few times on here but out of all of those this is the one I would really love to have an answer for. Love the things you do and the articles are always a good read for me to keep up on what Patriots Nation is buzzing about. Keep on writing and I will keep on reading.
Joe Casson
There are a lot of people who seem to buy into your interior pass rush theory. I would put the Patriots in that group, as they reportedly pursued Red Bryant last year, signed Jonathan Fanene and are apparently looking at those types of guys again this spring in free agency. That said, I'm not sure a team that has already invested heavily in Vince Wilfork can use a first-round pick on a guy like Short. In a pretty deep draft class they could fill that need later, or may try to do it through free agency with a guy like Desmond Bryant. I would have no problem with the duo of Hall and Talib, especially if Dennard is also in the mix. But I'm not too sure that duo would work in terms of either money or ego. Hall is a pretty outspoken guy who might not be a "Patriots" player. At this point, I still think the best scenario is to get Talib back, if possible. As for the Welker issue, which will come up often in this mailbag, I'm not ready to kick him to the curb and try to replace him with a guy who has far less sure hands and a much greater injury risk based on his short career. Edelman is a very good punt returner, but in terms of replacing Welker on offense I'm not going to make that leap just yet.
Andy Hart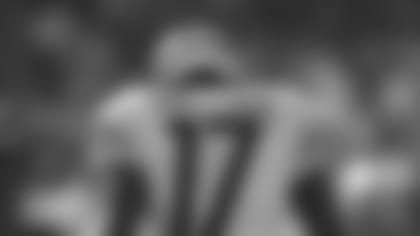 So I would love to announce that I am now a 1-year Ask PFW reader! And to cap this all off, let this be the first question of the 2013 year! Andy I don't know how you did it but you get the first day of the NFL season; that my friend is truly significant. Now I have some questions in mind about roster moves. With Percy Harvin now going to Seattle, we lost a deep receiving threat and Mike Wallace could be tough to get. But some names that did pop interest in mind, would be Adrian Wilson and Early Doucet and Jabar Gaffney. Wilson could add stability in the backfield and Doucet is a reliable receiver. Gaffney was good just injured. Assuming Welker leaves, we should scoop up Amendola for the right price and then pursue Talib. Release Chung and Dennard for cap purposes and 5 years of jail time. Keep Dowling till the end of preseason and if he isn't hurt keep him, if he is, bye bye. Now with all the extra money we can reach out to guys that are role players and not stars. What do you think about my coaching skills and who would do you think could be a key role player in a Patriots uniform next season?*
*Kyle Rodgers
I am very much intrigued with Wilson, a four-time All-Pro. He's said he wants to play three more years for a west coast contender, so not sure if he'd be willing to come to New England. He's not the elite player he once was, but did start 16 games last fall and is in freakish shape for a player of any age. If he's willing, I'd kick the tires to add a veteran to the safety spot. Doucet has been a major disappointment thanks to injuries and drops. He averaged less than 8 yards per catch on his 28 receptions last fall. He'd be a depth, win-a-job signing at best. And I'm not real high on Gaffney after last year. I didn't think he was great last summer and then was basically out of football for most of the year. He was never a deep threat and not sure what he'd offer at this point. They can do better, even if he has always been a Tom Brady favorite. And I'll get you down as another person willing to move on from Welker and replace him with a guy who's injury-prone and not nearly as good. And, Amendola seems to be getting some other attention on what is an increasingly thin free agent market at receiver. So he may not end up quite the bargain replacement everyone makes him out to be.
Andy Hart
Nobody can predict if one desperate team will overpay one of the Patriots free-agents, but if it is Vollmer who is gone, do you think Pats may have some great choices at RT in 1st or 2d round round?
Stan C.
Nine tackles have grades in the first or second round according to our friends over at NFLDraftScout.com. But I'm not sure the Patriots will be looking to go in that direction, that high in the draft, to replace Vollmer. Marcus Cannon is a young draft pick who'll probably get a chance to win the job. And Dante Scarnecchia is as good as they come in developing guys, so who knows what he has up his sleeve. He's also turned some journeymen into starters. So I wouldn't expect or really want New England to look high in the draft to replace Vollmer. There are simply too many other holes and pressing needs elsewhere.
Andy Hart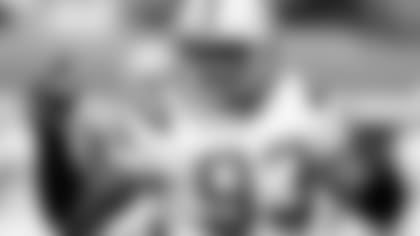 The Patriots are in need of a veteran pass rushing DE. John Abraham & Dwight Freeney are obvious targets of speculation. What about Israel Idonije, Juqua Parker or Andre Carter? Who could you see joining the Patriots in 2013 as a veteran pass rusher?
Ken Fowler, North Conway, N.H.
I certainly see the Patriots adding veteran depth on the end of the defensive line. As you said, the big names are guys like Abraham, Freeney and Osi Umenyiora. Idonije is interesting in that he's been very durable, even at the age of the 32, and has had at least five sacks in each of the last three seasons. He's turned into a pass rusher more later in his career. Carter didn't have much of a year last fall in Oakland, but is a year removed from his torn quad and we know he'd be a great fit in the locker room. Parker is a little older than Idonije, but has been a bit more productive. None of the three would create quite the buzz – or come with quite the upside – of the three bigger name options, but they would certainly come at a lesser price. That's something that Belichick will have to weigh and a make a decision on. That's why he makes the big bucks, to make those kinds of decisions.
Andy Hart
Hey guys, I have a couple of thoughts you can ponder. First, I think the Pats should stay far away from Mike Wallace. He has speed, but he also has attitude/work ethic problems. Also, other teams a.k.a. the Dolphins, are willing to pay him huge amounts of money. Second, I think the Pats should let Kyle Arrington walk. He is constantly getting burned, and I heard other teams were interested in him. Why should they get into a bidding war over a guy who is a slot corner at best?
Mark Poland
I wouldn't worry about the Patriots going after Wallace, even considering the early reports that they were indeed showing some interest in him. The Dolphin seems to be the frontrunners, but the latest reports say he could get $13 million a year? Not in New England he couldn't. I also think he's far too limited a player to pay that kind of money. No thanks. As for Arrington, I think he can be a solid player in the slot as a third or fourth corner. The problem is that he's been thrust into the starting lineup for much of his time in New England. That's not a role he's suited for, but he did his best to compete in that role and help the team. I respect that. If he can get starting money elsewhere, I'd wish him well. If not, he can be a depth guy on my team anytime.
Andy Hart
People seem to love Dashon Goldson and he looks to be the market setter for safeties. I don't buy it, sure he's good but he plays with a great defense. Reminds me of a linebacker named Adalius Thomas who played on a great defense too. Is Goldson a free agent bust in the making?
John Fields
I'm with you, John. I think Goldson is a solid player who is probably going to get more than he deserves in free agency with the expectation that he'll be a key playmaker for a new team. He won't live up to that and people will call him a bust, even if he's basically the same guy he is right now surrounded by a lot of talent in San Francisco. There aren't a lot of really good safeties in the game, it's a position that is becoming more difficult to play in the modern NFL.
Andy Hart
Wouldn't cutting Daniel Fells make sense to free up more space? He didn't make any big contributions last season.
Andrew Donovan
Cutting Fells would only save a little more than $600k on the cap. It would erase his salary of $1.25 million, but there would be a $666k acceleration on the cap of the signing bonus he received on his three-year deal last spring. Fells could be cut, but it will likely be more because he can't win the job at a deep tight end spot, more than as a cap move. For you or me $600k is a lot of money, but on an NFL salary cap it doesn't amount to much.
Andy Hart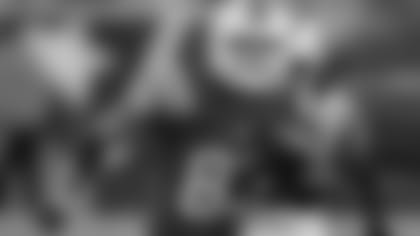 National media's Welker story-line has gone to ridiculous, or has it? Wes now wants to "stick to Patriots". I am sure he wants to cash in, and if in process he shows doubters he can – so be it, but stick it? If he had such feelings to this organization, why should they bring him back even for a right price?*
*Frank McC
Feelings can get hurt during negotiations. We've seen it in the past with guys like Ty Law and Logan Mankins, only to see those guys return to the team and play key roles. Does Welker have any hard feelings for his employer or his coach? Maybe. But who among us never had any hard feelings for an employer or a coach? It's the way the world works, but I certainly don't think any bridges have been completely burned through at this point. Maybe I'm naïve, but I still think Welker ends up back in New England.
Andy Hart
Hey Guys! In your opinion, how good is Ninkovich as a coverage LB? An area of weakness last year, could we bring on a pass rush specialist DE (like a Umenyiora or Freeney) who plays DE on our sub package. Move Nink to coverage LB and take out Spikes. The idea is to bring on a bit better pass rusher in our Sub, improve our coverage LB while still keeping Nink on the field. Good things just seem to happen when Ninkovich is on the field.
Tim C.
At this point, Ninkovich is clearly one of New England's 11 best defensive players and has to be on the field as often as possible. He's also clearly one of the team's best playmakers, something that's in big need with the Patriots at this point in the defensive development. I don't think his best use, though, is as a coverage guy. Even adding another pass rusher, which I am very much in favor of, I think Ninkovich still makes his money at or near the line of scrimmage. I actually think the idea of a "coverage linebacker" is the most overused, misunderstood term in the game. That player really doesn't exist. Today's passing game brings matchups that are bad for almost all linebackers. That's why so many defenses bring in extra defensive backs with such regularity. That said, I do think that Spikes struggles more than most in that area. And that Dont'a Hightower was a disappointment in that area as a rookie. Jerod Mayo is actually New England's best coverage guy, but even he has more than his share to deal with at times. I just think asking linebackers to cover today's backs, tight ends and slot receivers is a thankless proposition.
*Andy Hart