How has Rob Gronkowski's recovery been going, and if he does make a full recovery, will he be as effective as last year? Will Aaron Hernandez step up if Gronk is not 100 percent in the up-coming season? Do you think the Patriots will ever trade Hernandez?
Ryan Betts
Gronk looks great, from what we've seen of him in rehab exercises on the field during organized team activities (OTAs) this spring. Not sure if we'll see him taking part in team drills this week in mini-camp, but I'd be stunned if he wasn't ready for training camp. Perhaps the team will be extra cautious with him at first, possibly placing him on the active physically unable to perform (PUP) list in the early stages of camp, which starts the end of next month. However, on the heels of Gronk's long-term extension signing last week, I'd say it's a safe bet he's on track for a full recovery and will be ever bit as dominant in 2012 as he was last season.
Opposing defenses are more aware of him now, of course, so he could face more double-teams or other forms of pressure, but when fully healthy, he's still a nearly unguardable force on the field. And teams that choose to over-defend Gronk will give that much more room for Hernandez to work. I have every confidence in him to continue making big catches and gaining pivotal yards-after-the-catch, for which he has become famous. These two tight ends have become the core of New England's offense of the future, so, no, I don't foresee the team trading Hernandez. If he has another productive season, I could see his getting a contract extension next offseason.
Erik Scalavino
Hey guys, any word if [Pro Bowl right guard Brian] Waters is returning next year? I like our chances at a Super Bowl run without him, but LOVE our chances and our O-Line depth with him. Thanks.
Mike Anderson
Waters has not been seen at any of the Patriots OTAs (which are voluntary), but his name remains on the team's 90-man roster. We may see him today, at the start of New England's mandatory three-day mini-camp, because, according to Article 42 of the new collective bargaining agreement, players can be fined as much as $60,000 if they skip these sessions… emphasis on the word "can" there.
"Unexcused failure to report" is the exact language used in the article sub-section. If we don't see Waters at this mini-camp, it's entirely possible that he and the team simply have an agreement that he'll report at a later date.
If Waters is not in attendance this week, I expect he'll be back with the team in time for the regular season opener, meaning sometime in training camp. Don't be surprised if Waters, entering his 13th NFL season, decides to exercise his "veteran privilege" by missing the toughest, early part of camp, but my guess is he'll be here sooner or later.
Erik Scalavino
Do you see Jermaine Cunningham making the final roster? If so, do you see him contributing much? Do you think Danny Woodhead will see more action this season with the addition of Josh McDaniels and the screen game he loves to run?
Josh Prince
If you asked me the same question about Cunningham a week ago, I'd have said no, without hesitation. I still believe he faces an uphill battle, but with the somewhat surprising release of second-year player Markell Carter – the guy I thought would seriously challenge Cunningham for a roster spot – the latter seems to have earned himself a bit of a reprieve.
If he does survive the final cut, he may be forced to contribute, if only because the Patriots still don't have very many bodies at the outside linebacker position, and the ones they did acquire are either too young or inexperienced to say with certainty that they'll be ready to perform. Suffice to say, Cunningham's status remains tenuous at best.
Woodhead is no guarantee, either, to make the club, though his chances are far better than Cunningham's. Assuming he does make it (I think he will), utilizing him in the screen game makes perfect sense to me, given his skill set. He's at his best catching the ball in open space, with blockers well in front of him, where he can use his quickness and elusiveness to gain ground.
Erik Scalavino
Thanks for all the great work you do. I was looking for an update on Alfonzo Dennard. I know he had some legal problems causing his draft stock to fall, but have they been sorted out and is he participating in OTAs? I think he could have a great role in a secondary needing some help, and was wondering your thoughts?
Ian B.
The rookie corner has been taking part in OTAs, but his legal problems are not yet resolved. That process is still sorting itself out, and as of today, there is no date scheduled for his next court appearance back in Nebraska. Late last month, his attorney entered a plea of not guilty on Dennard's behalf to a felony charge of third-degree assault on a police officer, as well as resisting arrest. This stems from a fight outside a Lincoln, Neb. bar the weekend before the draft. If convicted, Dennard could face a maximum sentence of five years in prison and/or a $10,000 fine.
My guess is, even if found guilty, he won't get the max, as it is his first offense, and he likely won't miss much, if any, time on the field. I expect him to make the team and be a regular contributor in the secondary, most likely in sub packages initially.
Erik Scalavino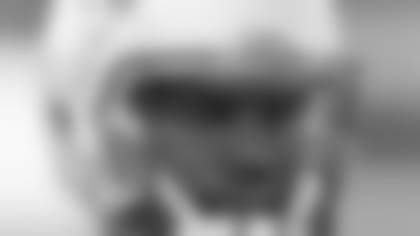 Do you think Bill Belichick was upset that Rex Ryan took [Quinton] Coples away from the Patriots? I remember seeing Ryan interested in [Chandler] Jones, the Patriots selection. Who do you think got the better player?
Peter Savino
I have no idea what Bill Belichick is thinking most of the time, but if I were him, I would be thrilled that the Jets took Coples. He looks to me like another Vernon Gholston-type bust waiting to happen. Jones may not yet be the polished pass rusher many of us have been hoping for, but he seems to have much more potential to become a better player than Coples does.
Erik Scalavino
Who do you see being the biggest [rookie] playmaker, besides Jones and [Dont'a] Hightower, seeing as they were first-round picks and they have enough pressure to succeed already. I personally like Jake Bequette. But what are your thoughts on him, as well as the other draft picks? [Shane] Vereen didn't really get to play too much last year. In the KC game on Monday night I liked what I saw from him. Do you see him getting a lot of carries? Do you think he has the ability to steal the starting role from the assumed starter [Stevan] Ridley?
Mike Vaitkus
I have high hopes for Bequette, too, as I argued in a recent Samsonite Make Your Case debate with our editor, Paul Perillo. He has a proven track record of making plays in the best football conference in the nation, so, I like his chances of being able to do so in the NFL. Dennard, as I already mentioned, will likely be a contributor, but it remains to be seen how many big plays he can make. The rest of the rookie class – minus Jones and Hightower -- has a lot to prove. Certainly Tavon Wilson, the over-drafted DB, is in an unfortunate situation, having immense expectations thrust upon him, and fellow DB Nate Ebner will be lucky to make the team. Ditto wide receiver Jeremy Ebert.
Vereen, meanwhile, is a curious case. It's really difficult, with Patriots running backs, to dub anyone a traditional "starter" nowadays, what with all the game-plan-specific lineups that Belichick likes to employ from week to week. Players who are on the field for the first snap aren't always what you'd call a "starter," nor is the player who gets the bulk of the carries one week guaranteed to get them the following game.
That said, Vereen has been getting more than his share of looks during OTAs, to the surprise of some observers in the media. However, that could be nothing more than the coaching staff wanting to see him with the first-team offense, which he didn't get a chance to do last season, whereas they already know what Ridley can do in that role. Or Vereen could be back to full health and is pushing Ridley for the so-called "lead back" honors. I wouldn't read too much into personnel groupings at this stage, but this position will be one to watch extra closely when training camp opens next month.
Erik Scalavino
Hey guys, long-time reader. I had a question regarding the number of cornerbacks the Pats usually keep on the roster. Looking at it, we have [Devin] McCourty, [Ras-I] Dowling, [Kyle] Arrington, [Sterling] Moore, Dennard, and Ebner. Can we afford to keep all of them on the roster?
Clarens Jarbath
Well, Ebner is a safety, so you can take him out of the CB equation. On average, though, BB keeps five corners on his 53-man roster, along with four or five safeties. So, it's a safe bet that the other five names you mentioned will all make the cut. Moore is potentially the odd man out, if, say, he is pushed by veteran Will Allen or another young player, but he probably has the inside track, based on his surprising contributions last season. If he can build on that, having spent an entire offseason in the Patriots system, Moore should be able to hang on in 2012.
Safety will be just as intriguing a battle. Patrick Chung and free agent Steve Gregory are your likely default starters, but Josh Barrett will push for time (if he can stay healthy), and it remains unclear if James Ihedigbo will be back in Foxborough. Add in rookies Wilson and Ebner and it makes for a compelling contest to see who will survive. Given how badly the secondary performed for most of 2011, I'll be very curious to see how this group shakes out during camp and the preseason.
Erik Scalavino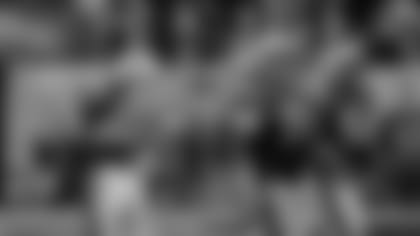 The increasing importance of sub-packages in football today is well known. One position group where there is not much situational substitution is the offensive line. On obvious passing downs, why don't teams consider moving exta tackles in for guards who may not be as good a pass-blocker as the back-up tackle? Both Waters and [Logan] Mankins gave up a lot of pressure in the Super Bowl on obvious passing downs.
Bill Vernick
On paper, your idea sounds plausible, Bill: add bigger bodies to beef up the o-line when you know pressure is coming. But realistically, Waters and Mankins are among the best in the game at their position. Do you really want to take Pro Bowlers out of the game when they're needed most? I certainly don't. And let's not forget, Mankins was hobbling on what we now know was a bum knee that needed surgery this offseason. I'm sure that had a lot to do with whatever pressure he allowed during the Super Bowl. And yes, the Big Game is the worst time to have your worst performance, but seriously, were you complaining about the play of Mankins and Waters throughout the season? I doubt it.
Erik Scalavino
Who is your "under-the radar" player for the Patriots this season?
Derrick Smith
An excellent question, Derrick. I'm going to go with the aforementioned Barrett at safety. He's the biggest, strongest defensive back the Patriots have, by far, but he has been injury-prone throughout his NFL career. He has become an almost forgotten commodity on this roster, but remember, he was a starter early on last season and should not be discounted heading into 2012.
Erik Scalavino
Obviously the Patriots could be cutting players now, but around what date and/or major event does the bulk of the cuts start where we can really see the roster forming?
Jacob Mattson
With this year's increase to a 90-man offseason roster, the first cut comes on August 28. Teams must let go of (or designate to various inactive lists) 10 players to get down to 80 (in previous seasons, it was an 80-man limit down to 75). Those 80 must then be reduced to 53 by September 2. So, look to that third preseason game on August 24, at Tampa Bay, right before the first cut-down, to get a better idea of who's likely to make the final roster.
Erik Scalavino