I had to find out about the Wes Welker situation. I think the Patriots made the right decision about not signing Welker for the extra years. I think that we should wait and see. I think the most reasonable decision about signing Welker back would be by looking at his numbers. For example depending how many yards he catches per game and how big of a threat he may be may determine if he has a spot on the 53-man roster next season. The only other way I see us keeping Welker for the future would be if we won the Super Bowl again this season. I know Welker has had great seasons in the past but the NFL is a business like every other company. If Welker doesn't deliver and prove that he has the capability to win a Super Bowl this season when his job is on the line as a future Patriot, he could be in some other uniform next season.
Kyle Rodgers
On the surface, I agree with your point. I just don't agree with your reasoning. I have no problem with the Patriots decision to let things play out by not giving Welker a long-term deal. I just don't think it has anything to do with winning a Super Bowl. Wide receivers, or any other individual players, aren't responsible for titles. It's unfair to use that as a gauge as to whether or not Welker should return.
That said receivers, especially slot receivers who take a lot of hits like Welker, tend to suffer a drop-off in production as they approach their mid-30s. Welker will play this season at age 31 and while he'll likely maintain the production he's shown in the recent past, I'm not sure he'll continue to do so moving forward. The Jets had a similar player a while back named Wayne Chrebet and he tailed off dramatically as the hits piled up and took their toll. He eventually was forced to retire at 32 due to concussion problems that came as a result of all those hits. Troy Brown also wasn't nearly the receiver he had been once he hit his mid-30s. He caught 97 passes in 2002 at the age of 31. While he played five more seasons, he never caught more than 43 passes in any of them. He remained a valuable player who performed on defense and special teams as well as receiver, but Brown wasn't worth $9.5 million a year at that stage of his career, which is what Welker will make this season.
Sometimes it can be difficult to separate business and emotion, and Welker certainly deserves to be paid for all of the great work he has done over the past five years. But doing so now, with his production likely to drop in the near future, may not be the best choice.
Paul Perillo
As I'm sure many others are as well, I'm extremely disappointed we did not get Welker to a long-term deal. What was the sticking point(s) to not getting this done and who's to blame for this? I figured the 3 year, $27 million deal we gave Randy Moss a few years ago would be about right. Does it really matter that he's a slot receiver? All he does is produce. Sad Sad Sad.*Kyle Witkoski
*Two Kyles and two very different viewpoints. I can understand this line of thinking as well, as I already stated above. Welker has done nothing but produce as a Patriot and shown that he's very much on board with the team concept that New England preaches. He's always been dependable and accountable. But as I mentioned, he also is a bit of a risky proposition moving forward. At his age it's hard to maintain that type of production, and if you want to pay him $9 million per season he'd have to continue racking up 100-catch seasons for three more years. I'm not sure that's a wise chance to take.
You ask who is to blame for a deal not getting done. I never like to shy away from taking a stand but in this case I honestly think the answer is no one. Welker signed a five-year deal when he was traded here in 2007. He immediately showed he was worth more than the deal paid him. He was likely in line for a renegotiation midway through it. Often when that happens in the NFL, a player gets his new deal when he has two years left on his current pact. The problem for Welker was, at the end of the third year when he may have been in line for more money he tore his ACL. The Patriots weren't about to hand him many millions at that point without knowing how he'd respond. And in fairness, he turned in his worst season with 86 catches in 2010 coming off the injury. At that point it was in the team's best interests to wait it out, and Welker responded with another great performance last year and now here we are. It's hard to argue with the Patriots decision to wait and it's hard to say that Welker is being greedy. Really, sometimes things are what they are, as Bill Belichick might say. There are no bad guys in this situation; just some unfortunate circumstances for Welker.
Paul Perillo
Why does it feel like the Patriots are cheap? They have some cap space this year, but always seem to spend the max year in and year out. But this Wes Welker situation irritates me. He's earned it, take care of him. It's the dealings like this one over the years, i.e. Lawyer Milloy and Ty Law, that make Patriots look cheap. Thoughts?*Brett Larson
*The Patriots are paying Welker more than $9.5 million this season. I don't think that's cheap in any way. Obviously you wanted the team to sign him to a long-term deal, and as I've already said an argument can be made for that. But I don't think the Patriots didn't do it because they are cheap. Tom Brady was the highest paid player in football when he signed his extension in 2010. Logan Mankins was the highest paid guard in football when he got his. Vince Wilfork, Jerod Mayo and Rob Gronkowski all recently signed big-money, long-term extensions as well. The difference between all these guys (except Brady and the differences there are obvious) and Welker is age. The Patriots had no problem extending players in their 20s because the risk of drop-off is far less than for a player in his 30s, like Welker. I know the Patriots are often accused of being cheap, and at times I've probably expressed my own frustration when a player like Milloy was let go, but clearly the facts would prove otherwise.
Paul Perillo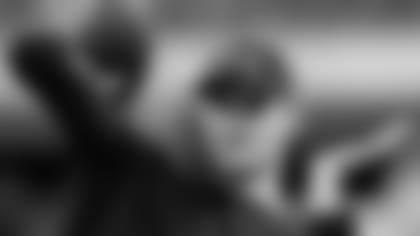 I was wondering what you think is going to happen after Tom Brady leaves New England (retirement I hope). What do the Patriots do? I don't think Brian Hoyer is our guy and from what I've heard about Ryan Mallett it doesn't look good. Do the Pats go younger maybe in the draft or do you think Mallet or Hoyer will shape up? I know you can't predict how long Brady will play for but I would like your insight.*Paul Neeve
*This is an oft-asked question and one of the more difficult ones for us to answer. Personally, I don't believe Brady's replacement is currently on the roster. If he is, then I'd go with Mallett. Hoyer is solid in every way. He's terrific to deal with, always prepared, very professional and he's impressed the organization with his work ethic and feel for the position and the offense. I just don't think he has the overall ability to be a full-time starter in the NFL. Perhaps that's unfair considering the fact that he's never played a meaningful snap, but based on what I've seen during training camp that's my assessment. Mallett has all the physical ability in the world but has thus far not shown the ability to operate in the offense. The ball consistently comes out late and at times not where it's supposed to go. But he's is entering just his second season so perhaps with more experience he can pick up the system and becomes a legitimate option. I believe Brady will play out his current contract, which runs through 2014, and anything after that would be up for debate. So, it's not like the team has to figure this out now. There should still be plenty of time to groom the heir (or air) apparent.
Paul Perillo
What do you think the Patriots record will be this year? I've looked into the schedule already and I believe the Patriots will end up being 13-3, losing to the Ravens, 49ers and either the Broncos or Jets. What's your thoughts on the schedule and winning outcome?*Wyatt Hudson
*Unlike most people who claim they don't like doing such things, I think looking at the schedule and making projections is fun. It's meaningless, of course, but also harmless. The reason it's meaningless is because we really have no idea which teams are going to emerge from one year to the next. For example, heading into last season would you have thought the Patriots would lose at home to the 49ers? Not likely. But I do enjoy going down the list and making my predictions, although I do it a bit differently. I always factor in a loss within the division because generally the Patriots lose at least one game to an AFC East opponent. The only time they've ever gone unbeaten within the division was 2007 when they went undefeated in the regular season. So it may be the Jets and it may be Buffalo (like last year) or Miami, but I pencil in one loss to a division team. Then I size up what I think will be the most challenging games. At Baltimore is one, Houston and San Francisco also would be on the list. Since two of these three games are at home I'll say the Patriots will win two of the three. Denver will be more formidable with Peyton Manning, and that game follows a stretch of three out of four on the road to open the season. I'll say the Patriots will be 3-2 after those five. I also generally subtract a win from whatever my final tally winds up because the Patriots seem to lose a game to someone no one saw coming (see: at Miami in 2004, at Cleveland in 2010, at Buffalo in 2011). So, after all that, I'll say the Patriots will go 12-4.
Paul Perillo
How many sacks would you predict for Chandler Jones in his rookie season?*Viraj Patel
*Love these prediction questions … as long as no one's holding me to them at the end of the season. I'll say that Jones will get off to a slow start and receive little playing time over the first month or so. But by the time we hit midseason he'll be established as a member of the rotation on defense and start to assert himself. I'll say Jones will finish with 4 sacks as a rookie and show us signs of bigger and better things to come.
Paul Perillo
Hey guys, do you think at this time next year we will be referring to Aaron Hernandez as purely a WR?*Mike Anderson
*I believe Hernandez and his camp certainly will be. That's because wide receivers make more money than tight ends. If Hernandez needs to be franchised down the road (in 2014 at the earliest) you can bet he'll argue it should be as a wide receiver. But I'm not as convinced that should be the case. He is used often out of the slot and technically that will give Hernandez a leg up in his bid to be recognized as a wideout. But I don't think the Patriots can simply replace Welker with Hernandez as the slot receiver and go on. Hernandez is fast and agile for a tight end. I don't think he'd be considered quite as athletic as a receiver. But with many of these things where we put labels on players and schemes, none of it really matters. Hernandez will continue to be a productive player in the Patriots offense and whether he is viewed as one position or another doesn't really matter, other than his potential salary.
Paul Perillo
Hey PFW! I'm a big fan. I think this is a team with a much crowded roster, lots of new talent and very little room for all of it. I also see an abundance of special teams talent as well. So call me crazy but because of this, I don't necessarily see the need for all these "special teams specialists." Is it crazy to think that the Patriots won't keep both Julian Edelman and Matthew Slater? I could see one getting cut. I think Tracy White is gone, and is replaced by Spencer Larsen assuming he wins the FB spot. You see any room for Nate Ebner on this team? (You seen his YouTube videos?? This guys crazy fast!) Your thoughts?*Ryan Collins
*My thoughts in reading your post is you do necessarily want to eliminate some of the special teams specialists, you just want to replace some of them. Sure, Edelman, Slater and White are by no means locks for the roster. Personally I don't see Slater going anywhere and Edelman is pretty valuable as a punt returner so he'd be a surprise cut. But if Larsen stays he's a special teams specialist. He's not going to get any more snaps as a fullback than Slater and Edelman did last year at wide receiver or even as defensive backs. White actually started the Super Bowl at linebacker. I think his future is very much in question, but not because Larsen offers more as a fullback than he does as a linebacker. So would go for Ebner. He very well could make the team, but it would be as a special teams player, not a defensive back. As a rookie he'd be a lot cheaper than White or Niko Koutouvides and yes, he does have terrific speed.
Paul Perillo
Will we see more deep throws because of Josh McDaniels taking over at OC?*Moe Lester
*I think we'll see more deep throws but not necessarily because McDaniels is taking over. The team added Brandon Lloyd on the outside and he's more of a deep threat than anyone on the roster last season. That will likely allow McDaniels to take more deep shots than Bill O'Brien did last year. But when McDaniels (2007-08) and O'Brien (2009-10) had Randy Moss, the Patriots took a lot of deep shots (sometimes too many) too.
Paul Perillo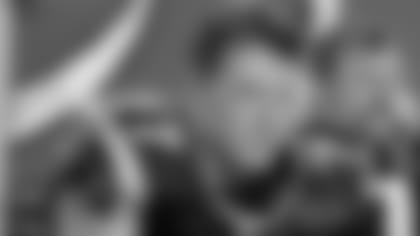 At what point (if not already) are you concerned with the depth at offensive line? I feel like there's been a lot of uncertainty there.*Jacob Mattson
*I'll be concerned if the team suffers a rash of injuries to the offensive line, otherwise I'm not the least bit worried. Of course, I would say the same thing for any position on the roster. The Patriots should open the season with a line consisting of Nate Solder at left tackle, Logan Mankins at left guard, Dan Koppen or Dan Connolly at center, Brian Waters at right guard and Sebastian Vollmer at right tackle. If Waters doesn't return (though he was excused by Belichick from mini-camp we have not seen him this offseason), then Connolly would slide into his spot. Those are six established NFL offensive linemen with plenty of experience. Now, if Solder and/or Vollmer were lost to injury then maybe I'd be a bit concerned. Marcus Cannon and Robert Gallery would likely be the candidates to fill in and there would be a drop-off there. Inside the Patriots have Ryan Wendell, Donald Thomas and Nick McDonald as players who have started in the past and could fill in. In all the Patriots have 11 offensive linemen currently on their roster with starting experience in the league. How many teams have more than that?
Paul Perillo
Why is everyone set on Nate Solder moving to left tackle to fill the void for Matt Light? I thought Vollmer was touted as Light's replacement for awhile?*N.F.
*Vollmer is a solid player and he has filled in for Light in the past. He likely could just as easily replace Light and have Solder play the right side. But I feel Solder is more athletic and has more potential to work on the left side. Plus, Vollmer's injury history is a real concern. And he's also set to become a free agent at the end of the season and could be gone. Vollmer has played mostly on the right side while Solder's career is really just getting started and he's worked on both sides. I don't believe anyone will be worrying about Solder playing left tackle once theseason gets underway. For all of those reasons I believe Solder is the better option, though I can see your point.
Paul Perillo
Hey guys, great work! What is your best guess for the total number of DBs Belichick will keep? Could you break it down by CB vs. S?*Tim C.
*Over the years Belichick has kept anywhere from eight to 11 defensive backs on the opening day roster and generally the number has been nine. Of course things can fluctuate during the season due to injuries, but that's a rough idea of what to expect coming out of camp. As for the breakdown, it's always split pretty evenly with either five corners and four safeties or the other way around. When it's been an even number, the split was also even. Last year Belichick opened with nine defensive backs – five corners and four safeties. I'd expect something along those lines again.
Paul Perillo