Have the Patriots signed contracts with any of the players that they drafted this year? If not, is the lack signed of contracts significant. How will signing their drafted players affect their "cap space" especially if they have to go out and get some help for their O-line?
George
Bangor, Maine
The Patriots have not signed any of their draft picks at the time I am writing this, but that should not concern Patriots fans. The team has had a very good track record in recent years of getting all draft picks signed by training camp. In terms of how it affects the salary cap, the team must have its rookie pool available as a portion of its overall cap (a reported $4,130,090 million for 2004 for New England) anyway, so it won't help or hurt the team in trying to go after any veteran free agents that are on the market, although the team does not have a ton of money to work with in that department.
Andy Hart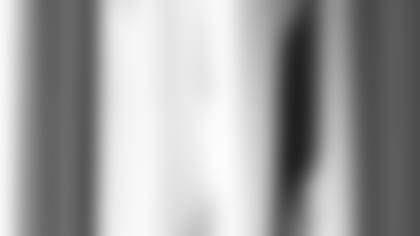 ]()
            **Between Otis, Buckley and Burris who would you keep?**  

Steven
Detroit, Mich.
So you want me to pick between the three graybeards the team signed this offseason? Without having seen any of the three take to the practice field since joining or rejoining the team, I am going to go with Terrell Buckley. He played in every game for Miami last season and, if you believe him, has something left in the tank. As far as the other two go, unless Smith has increased value thanks to potential contributions as a safety and unless Burris' health has been adversely exaggerated in many things I have read, I am not sure either player's contributions would be worth a roster spot. But in the interest of covering my tracks here I reserve the right to change my opinion on this after I see mini camp and training camp action.
Andy Hart
With all the talk of Dan Klecko moving to middle linebacker, have you visually noticed that he has lost the 20 to 30 pounds most expect him to lose to play linebacker? Or does his weight look the same now as it did last season?
John
Franklin, Mass.
While I have not seen Klecko this spring, I asked around a bit and word is that Klecko has lost a noticeable amount of weight from what was his 5-11, 283-pound frame. Where he lines up during mini camp this week and how he moves around in any drills as an inside linebacker will be one of the interesting areas I will focus on throughout practice action beginning on Thursday morning. Look for an update on Klecko's mini camp participation later this week on Patriots.com.
Andy Hart
Why do the Refs not whistle a play dead immediately for offensive holding. If the play isn't going to be allowed anyways why waste the time and put the players at risk for injury?
Jay
Ivor, Va.
First of all, by rule holding is not a dead ball foul because it happens during the course of a play. Second, it actually benefits the defensive team to have the play continue in that should a fumble, incomplete pass, interception or any other play advantageous to the defenders occur, the team can decline the penalty and take the play. And at worst the unit accepts the penalty and has no chance of being hurt by the play. It is a win-win situation for the defense, the unit the foul has been committed against.
Andy Hart
I was just wondering as I read what you wrote about Bethel Johnson being so fast that nobody could catch him from behind. If he is that fast and shows that much potential why was he not drafted in till the 3rd round. You might have talked about this before, but living in Texas I'm kind of out of touch with my favorite team. You'all have a great day and keep up the good work.
Drew
Houston, Texas
Drew, as I am sure you are aware of, a lot more goes into drafting players than simply size, speed and strength. While Johnson does possess elite speed, he had not been in a passing offense in college at Texas A&M and had an injury history that probably hurt his stock. That being said, he was actually a surprise pick by the Patriots in the second round. Had he gone any higher he would have been considered even more of a reach pick. Guys that go in the first round, especially those in the top half of that round, are the players with the best measurables, production and skills that are most easily projected into life in the NFL. Despite being "scary fast," Johnson was lacking in these areas and therefore was not an elite prospect. And despite a rookie year in which he was a big contributor on special teams he still has a long way to go to prove he is a reliable NFL receiver.
Andy Hart
Hey PFW- I have a question. My brother and I have a yearly bet. If the dolphins shutout the pats in their 2 games, he wins $10 from me, and vice versa. I the games are split, whosever team scored most points wins. So, after the offseason improvements by both teams, who do you think will win our bet? Also, my brother thinks the Dolphins D-line can shutdown Dillon. Do you think they'll be able to?
Lonely Fan
Miami, Fla.
How can you be lonely in Miami? Don't let your football allegiances get in the way of making friends in one of the most happening places in America. As for you bet, that's a tough call. Based on how close most of the games between the teams have been in recent years I would guess that they will split the series this season, likely with each team winning at home. Therefore it will probably come down to the points and I am going to give the Patriots the nod for having a potentially more dominating defense and more versatile offense. And while I think Dillon will help the Patriots this season, I still have questions about his returning to Pro Bowl form. I'll hold off on that one until I see him in the pads at training camp.
Andy Hart
Hey- Andy is da B O M B.A quick question, Why did Mike Cloud have a breakout game, and then it seemed like nothing happened? I mean, he had like 85 yards on 15 carries, but after that game he never had many carries. I didn't want him to all of the sudden start, but 15 carries a game seemed reasonable after that great performance. I know you've said a million times that that was the part he played in BB's scheme and that's what BB wanted, but do you have any better an explanation?
Andy Fan
Boston, Mass.
I think it is rather obvious why I posted this one. You are clearly one of the most intelligent, knowledgeable, clear-headed football fans that has ever sent us a question. There fore, I am going to assume you can answer your own question.
Andy Hart
I heard the pats have $4,130,090 towards their rookie cap. Does every team get this amount? And if so, how do teams like the titans, who have 13 picks, afford to pay all those picks? Also, does the rookie cap count towards the regular cap?
Roger
Biddeford, Maine
Every team gets a different amount for their rookie pool. The figure is based on the number of picks the team has and what picks they were, with a slight increase added to the contract given to those draft slots in the previous year. And yes, the rookie pool money does fall under the total salary cap number.
Andy Hart
My question is more of a football question then a patriots question. I read that QB Kurt Kittner was signed and released 3 times in 6 weeks. My question is when do players get their signing bonuses? At the signing is when I am guessing they get them. So is it possible that Kittner got 3 signing bonuses this offseason?
Joe
Northboro, Mass.
Most signing bonuses are paid out, just as you would assume, when the deal is signed. There are some cases, generally with the larger bonuses you read about, where the bonus money is distributed in phases over a few years and sometimes even has roster bonus money lumped in under a broad umbrella of total bonus money. With a guy like Kittner it is possible that he received multiple signing bonuses thanks to his contracts, but because of his status as a player on waivers trying to make it as a backup quarterback that is rather unlikely. Any potential bonus money that he would receive on a contract, if he did get any at all, would likely come as a roster bonus for making the team or various workout and incentive bonuses that would be paid at a later date.
Andy Hart
Hi, guys. I just read on usatoday.com that Brandon Gorin had a $6 million signing bonus, and counted $3.3 million against the 2003 salary cap. Is this true? If so, I find it hard to believe that a player who saw almost no playing time made so much money. Could you clarify this for me (and settle a little brotherly debate)? Thanks!
Nick Proia
Houston, Texas
The $6 million signing bonus that was listed under Gorin's 2003 cap figure was simply an accounting measure that the Patriots used at the end of last season and does not reflect any money actually paid out to Gorin. Here is how it worked: Last December New England was around $3 million under the cap and didn't want to lose the cap space. So the team gave Gorin a likely-to-be-earned incentive that, because of league rules and the timing of the issue, is treated in the books as a signing bonus. But the incentive was one that Gorin would never reach. In most cases that incentive that goes unreached, which was termed a signing bonus at the time, would be then given as a credit to the following year's cap. In this specific case though the Patriots went on to win the Super Bowl and in doing so triggered a number of not-likely-to-be-earned incentive bonuses for other players that totaled just over $3 million. Since the team had the $3 million '04 credit from the '03 cap, the potential 2004 credit and charges canceled each other out. As part of the whole transaction the Patriots also gave Gorin a one-year extension last December, through 2004, so what was really just a $3 million salary cap bookkeeping measure went down in the books as a $6 million singing bonus for Gorin, one that unfortunately for him he never received.
Andy Hart
With Dave Fiore being cut the other day, do you thing the Pats might take a chance on the veteran OL?
Robert
Fairfield, Calif.
Based on the fact that I would consider depth on the offensive line as one of team's biggest needs, I assume that the Patriots would consider any veteran offensive lineman that becomes available. That said, I have not heard anything about specific contact between the Patriots and Fiore and his agent, Arthur Weiss said that his client had not had specific talks with New England and that he was sitting back evaluating his options for the future. It didn't sound like Fiore, who is still recovering from knee problems, is in any hurry to sign on anywhere.
Andy Hart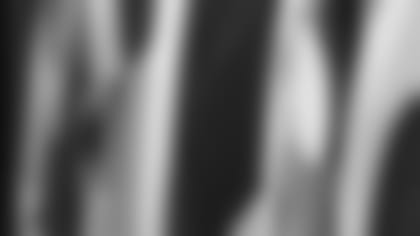 ]()
            **Why does everyone seem to question the skills of Ty Warren? Even after watching the league for only 3 years it has become very apparent that rookie defensive tackles contribute very little to their teams in their first year. Robertson of the Jets and Sullivan of the Saints (who recently ballooned in weight) both of whom cost two first round draft picks each achieved very little in their first season. I think Warren should be judged on his progress next year rather than on his rookie season at a position where most struggle. PFW is awesome, keep up the good work!**  

Andrew Rowland
Nottingham, England
Not surprisingly considering your tremendous first name, I totally agree with you. I thought that in limited playing time, most of which came when Ted Washington was out with a broken leg, Warren showed solid ability. Whether he will ever be a dominating player along the line is still a question, but I truly believe that he has already shown the ability to play defensive line at the NFL level. It will interesting to see what he is able to do this season with a year in the system under his belt and the potential of seeing more playing time. Unlike some people who think he can't play, I am intrigued to see his year-two growth.
Andy Hart
Hi folks. Great site. I love the Patriots. Why? I don't know - maybe I should get a life. Anyway, file this under the "stupid" questions...I want to know how many years will it take before a draftee becomes eligible for restricted and unrestricted free agency. Also, what compensation would the team get if a player decides to move to another team as a restricted free agent. Hope you post this 'cause I really, really need to know. Thank you.
I don't watch the CFL
British Columbia, Canada
I don't watch the CFL leader, but I probably would if it was on TV here. I mean I watch the Arena League. Anyway, a player becomes a restricted free agent when his contract runs out after three seasons and an unrestricted free agent when his contract runs out after four or more seasons. The compensation for a restricted free agent depends on the contract offer he is tendered by his current team. According to the CBA with a low tender ($275,000 or 110% of previous year's salary, whichever is greater) the compensation would be a draft pick equal to the player's original draft spot, a mid-level tender ($600,000 or 110% of previous year's salary, whichever is greater) would bring a first-round pick and a high tender ($800,000 or 110% of previous year's salary, whichever is greater) would bring a first-round pick and a third-round pick.
Andy Hart
Love your column guys! This is truly a great time to be a Patriots fan. Two championships in three years is more than I could have ever dreamed of. That being said, I have been and continue to be afraid of our lack of production in the red zone offense. As you stated we were 27th in the NFL last year. In the AFC Championship Game, we absolutely clobbered the Colts, but they were still within striking distance in the 4th quarter because we had to settle for 5 field goals. The Pats won the game, but they could have had a lot more breathing room with more red zone possessions leading to TDs. So my question is this: What are we going to do to improve this area of weakness? Is the acquisition of Dillon and the flexibility that a Ben Watson allows going to be enough? Thanks and keep up the great work.
Mark
Silver Spring, Md.
There is no question the Patriots must become more efficient in the red zone in order to continue to be successful. At some point, leaving points on the field will come back to haunt you if you let it happen too often. I do believe that Watson's versatility and the addition of Dillon could make the Patriots a better red zone team in 2004. With a more threatening play-action passing game and two big, fast, athletic tight ends, Tom Brady should have a few more passing options to go along with his group of productive-but-undersized wide receivers. But as good as it looks on paper, it remains to be seen whether it works out that way on the field this fall.
Andy Hart
I have a question for Chris from Franklin, MA.If he's such a hot shot why is he home questioning you guys about football?
Ron Rutledge
Raymond, N.H.
Ron are you related to Rod? If so I am guessing that no one tosses you a roll across the dinner table because they know it will only end up on the floor, if you know what I am saying. (No offense, Rod.) I only posted this question because I really enjoy the shots that you emailers take at each other. Keep them coming, they really add to the entertainment factor of Ask PFW.
Andy Hart
I would like to tell Brian-with-a-y that I have a LARGER vocab. than him. In a question last week, he used the word onomatopoeia in an answer. Apparently he didn't even know what it means. He was complimenting someone on a good use of an onomatopoeia, but there were none in the question. I guess he was trying to look good by using big words.On to my question, who do you think will serve the Patriot's first loss of the 2004 season? I would think it would at St. Louis. We all know what happened last time, but this is different. This is the ideal situation for the Rams to get payback. Monday night, on there own turf, with the fans into it. They would get revenge by halting the Pats streak. And what do you think Dillon's average for the season will be? I'd say about 130 rushing yds. a game.
?
Jeremy Brown
Brunswick, Maine
I love it when Bryan is wrong, especially since I tend to make a mistake here or there occasionally myself. As far as your question goes, I think you are being a little overly optimistic in thinking the first loss will come in the eighth game of the year. I think the opening game against the Colts, the fourth game against the Dolphins and even the game in Week Four at Buffalo could be tough battles. As good as I think the Patriots could be, I would be surprised to see them start the season at 7-0 after winning the final 15 a year ago. The NFL is just too competitive and too evenly balanced.
Andy Hart
Can fans view Patriot mini camps and if so where and when is the next one. What do my son and I have to do to attend?
John Girard
Athol, Mass.
Boy John I am glad you held your tongue when you typed in your town or else I would not have been able to post your email. This is a family website after all. Unfortunately fans are not allowed to attend mini camps. The only time fans are allowed at practice is during training camp. But for your information the next mini camp starts this Thursday, June 10 and runs through Saturday, June 12.
Andy Hart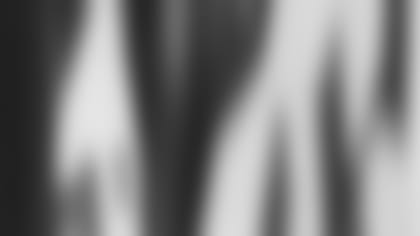 ]()
            **What is the most the players the Patriots have sent to the Pro Bowl in one season, correct if I'm wrong but wasn't it 2003 with 6 players?**  

Mark
East Orange, N.J.
The Patriots sent a team-best eight players to the Pro Bowl (Ray Clayborn, Irving Fryar, John Hannah, Brian Holloway, Craig James, Fred Marion, Steve Nelson and Andre Tippett) in 1985. And while it wasn't the Pro Bowl, the Patriots sent an impressive 11 players to the AFL All-Star Game in 1963.
Andy Hart
Hey Gentlemen, I love the column. You are truly patient people. I've been following the Pats since I was a kid, and Stanley Morgan was the man. I have a D-alignment question today. I have always been unsure of who is the weak side linebacker in the 3-4. At first I thought it was related to where the tight-end was lined up, but there could be a two tight-end formation and would make that irrelevant. It's not necessarily where the fullback is because they could be in the I. Is it hash mark related, short side or long side of the field? How is the strong and weak side of the field determined?
Bob Brassil
Boston, Mass.
Bob, you are a very astute emailer. The strong side does start with the strength of the formation, many times the tight end. In other cases the strength can go to such keys as the fullback, specific personnel (i.e. a blocking tight end vs. receiving tight end), the field, to the strength of the receivers or even to more specific keys based on the scouting report and tendencies of a specific opponent.
Andy Hart
Hey PFW guys. I grew up in Winthrop. I'm now surrounded by the worlds' worst fans(Philly)in Delaware. Well enough about my nightmare. I think that with Brady's solid play action, Dillon's presence in the backfield & solid receivers. Charlie will drive defenses crazy. I don't think he changes his game plan because of Dillon. Dillon simply keeps opposing defenses honest and allows Charlie's scheme to be even more effective. If the line does its job the Pats will have one of the leagues' best offenses. However, I think this will solidify Charlie's' head coaching job somewhere else(finally). Do you think Charlie will be a Patriot in 2005? If not where? I say somewhere in the AFC East
Bill B.
Wilmington, Del.
Let's see, you are a Bill B. with a rather overbearing interest in whether Weis will be in New England in 2005. Sounds a little suspicious to me Coach, I mean Bill. Anyway I think Weis will probably be a head coach somewhere in 2005. It's hard to name a specific job right now, but I don't think Miami, a team that could use an offensive boost, would be out of the question. A rumor I have heard in terms of a job in the college ranks is the top job at South Carolina, although as I said it is just a rumor at this point. But based on everything that has gone on with his contract, his agent's comments and his obvious desire to be a head coach, I could see Weis taking almost any top job that is offered to him.
Andy Hart
Buenos Dias, Caballeros...(OK, I thought the Spanish might get your attention). Anyway, my question is: Do you feel there are any lessons the Patriots can learn from their disappointing 2002 season to avoid experiencing a similar "post-Super Bowl" letdown in 2004? !Muchas gracias!
Derek
Columbus, Ohio
Hola, Derek. Si, hay muchos lecciones el equipo puede aprender de 2002.
De nada.
Andres Corazon
i just read that jason gildon was released by pittsburgh do you think bill is interested in gildon and what do you think the chances are of ne getting him?please post this please!?!?
Bryan Rioux
Fall River, Mass.
You darn Bryan-with-a-Y people are just coming out of the woodwork. There must have been a whole generation of mothers who simply couldn't spell. Either that or Mrs. Morry started one of the worst naming trends in recent memory, I mean this is right up there with what Prince did. I don't know that the Patriots would have the interest in Gildon, nor the willingness to give him the money he might be looking for, to go after the former Pro Bowler. As an aging outside linebacker, I just don't know that he would be a good fit in New England, despite his comfort and success in the 3-4. I really don't think the team needs to add yet another old, outside linebacker. But maybe that's just me.
Andy Hart
If Romeo Crennel or Charlie Weis get head coaching jobs next year, will the patriots get any compensation for them. Also, do you think there could be any veteran additions after the June 1st cuts. (perhaps another crippled O-lineman that will never make it to camp-Panos etc.)
Matt
Milford, N.H.
In terms of the coaches, the Patriots would not get compensation if Weis or Crennel move on to head coaching jobs as assistants are allowed to move on to become head coaches even if they are under contract. And in terms of Weis, his contract in New England expires after 2004 anyway. As for the June 1 cuts, it wasn't a real exciting year. Although a few big names like Kurt Warner were out there, the market wasn't that deep, especially in terms of the offensive linemen you are referring to. I am not sure that at this point there is much out there that the Patriots would be interested in.
Andy Hart
Hey guys! You said recently that as of now you would expect Ted Johnson to be starting next to Bruschi at ILB. This is just my opinion, I haven't heard anyone else say this, but don't you think McGinest might be the best fit at that position this year? He's got the size, athleticism and tackling ability, not to mention the intelligence and leadership you want in the middle of your D. With his experience at DE, he's used to having to shed blocks from huge linemen and furthermore, Belichick has a small history of moving OLB to the middle. It just seems to make perfect sense. Please let me know what you think. Thanks guys! Peace!
Joel
Worcester, Mass.
I disagree with both options. I still think Bruschi and Roman Phifer are the inside guys when healthy. Thanks to all the injuries over the years Johnson has been relegated to a role as a pure run stopper, not even really a two-down player. As for McGinest, he is clearly an outside player with the skills to play end in a 4-3 or linebacker in a 3-4, but asking him to move inside as a linebacker wouldn't really be fair. He's a pass rusher and playmaker on the outside. I think those skills would be lost on the inside at a spot that I don't think he could physically succeed at, especially at his age.
Andy Hart
Hey guys you are like that addicting show my mom watches every week except its for me. One comment i have on a question posted a few weeks ago. A fan asked if our 21rst draft choice DT Vince Wilfork wieghed 220-230 or 320-330. Please put an age limit on PFW questions this must have been asked by a toddler at best. My real Question is about the poor fellows on the practice squad. What is an average yearly pay for these guys and are they suited for the games or do they just watch or are they even allowed to come... Or are they just allowed to certain games and exempt from maybe away or playoff Super Bowl games?....thanks guys keep up the awesome work I think you might just know everything in the world.
Brendan H.
Francestown, N.H.
Think of the practice squad as an internship. They get to work with the team, learn from the coaches and get paid a small amount (at least in terms of pro sports) with the hopes of landing a real job in the future. In recent years guys like Brandon Gorin, Tom Ashworth and Shawn Mayer have made the most of the opportunity. The players on the practice squad are paid a minimum of $4,350 per week although some, like Gorin did a couple years ago, make much more than that. The players do not dress for games although they can be on the sideline in street clothes.
Andy Hart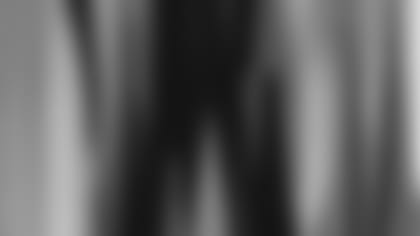 ]()
            **First of all just wanted to say I'm from ohio and love my pats, my question is who do you think was the all time best rb and wr for the patriots, i know jon vaughn wasn't a stud but i loved that guy, and irvin fryar was my man**  

Bryan
Eastlake, Ohio
OK, now I think people are just trying to be funny. There can't possibly be this many Bryans out there. And the fact that you mention Jon Vaughn as one of best backs, regardless of how much you liked him, is a bit ridiculous. So without any reasoning, research or anything other than a gut feeling I am going to go with Stanley Morgan as the best receiver and Sam Cunningham as the top running back. I am sure that will draw at least a few emails.
Andy Hart
If you were a pie, what kind of pie would you be? (I'd be a chocolate silk, because I'm so smooth!)
Daniel Clement
Westland, Mich.
Lemon meringue, and let the emails regarding the posting of dumb questions begin. Thankfully next week is Paul Perillo's week for Ask PFW.
Andy Hart
I'd expect Ty Law will hold out at least for a while. Do you think he'd hold out for the entire season?
Jordan Zongol
Flower Mound, Texas
No, I do not. I expect Ty Law to participate in training camp and line up against the Colts on September 9.
Andy Hart
I was looking at Vinny Testaverde's profile on nfl.com, and it said that in his 2nd year with the Bucs in 1988, he threw 35 interceptions. Is this the most picks thrown by one quarterback in 1 season, or was this just another one of Vinny's bad years?
Nathan
Moosup, Conn.
Testaverde's 35 interception performance in 1988 was the second most in NFL history. George Blanda has the "honor" of throwing the most interceptions in a single season thanks to his 42 interceptions for Hou