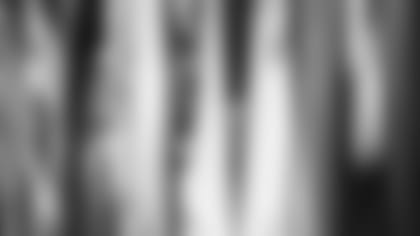 ]()
            **Any chance that the Patriots are showing off Rohan Davey in NFL Europe in order to trade him to one of the teams seeking a QB in the draft? In your opinion will he make the grade or is he just back-up material?**  

Mark
North Oxford, Mass.
Mark that is a very good question that we here at PFW have been debating for some time now. I don't necessarily believe the Patriots are showcasing Davey, but more likely are looking to see how he handles running a team. Personally from what I have seen from Davey over the last two training camps I don't believe he is ready to be an NFL starter or even a realistic backup, but based on all reports out of NFLEL training camp in Tampa Davey was the best QB in attendance and many feel he is the best NFL prospect in the spring league. If he shows that he has improved enough he may very well be the Patriots backup in '04, but that would surprise me based on everything I have ever seen from the talented but erratic passer.
Andy Hart
I love doing the mock draft contest every year. I was one pick away from winning it the first year you guys had it. Are you guys having it again?
Erik Sivertsen
Fairhaven, Mass.
Have no fear we will once again be having the mock draft contest. Information for it should be available on Patriots.com later this week. There is also an entry form in the latest edition of Patriots Football Weekly that hits newsstands on Wednesday. Do you think we would ever want to miss out on hand correcting the thousands and thousands of entries fans send in to this contest? I don't know if I could keep working here if they took that privilege away. (Are you catching my sarcasm because I am laying it on pretty thick?) Just kidding, we enjoy seeing what fans predict and are glad that so many of you enjoy the contest. Good luck.
Andy Hart
OK, I know people have been traded and drafted from the Patriots in the past month or so. I am not quite clear as to who has left, and who is thinking about it, and who's staying. Now, I am pretty sure that Bobby Hamilton, Damien Woody, Antowain Smith, and Ted Washington have gone to other teams. I have heard slight rumors that Ty Law may be leaving (though I hope he isn't!). I really don't know what's going on. I was hoping you could help me with any misinformation I have picked up on.
Alex
Billerica, Mass.
I am with you in the confusion. The offseason can be a tough time. Between players changing teams on a daily basis, draft previews and rule changes a fan can go nuts trying to keep up. So far Woody (Lions), Washington (Raiders), Chris Akins (Dolphins) and Mike Compton (Jaguars) are the only New England free agents that have signed with other teams. Guys like Smith, Hamilton, Damon Huard and others remain on the open market, available to the Patriots or any other team in the league. The Patriots have re-signed a number of players including Mike Cloud, Kevin Faulk, Patrick Pass, Russ Hochstein, J.J. Stokes, Don Davis and Je'Rod Cherry. The team has added veteran free agents Keith Traylor, Rodney Bailey and Josh Miller.
Andy Hart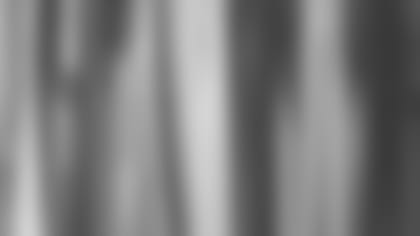 ]()
            **Hey PFW, I hate to do this to you guys, but ANOTHER TY Law question. In the recent NFL Meetings, the rules committee agreed to have the refs "interpret" Illegal Contact Downfield more stringently. Ty Law, as great as he was this past year, hasn't had blazing speed (i.e. sub 4.4s/40m) since he signed his current contract 4 years ago. I'd be surprised if he could run a 4.6s 40m today. Do you foresee the Pats re-evaluating the Ty Law situation given the change? Has the likelihood of the Pats releasing Ty Law after June 1 increased? This years draft is deep at CB. With the bevy of draft picks at the Pat's disposal, it is feasible the Pats either draft a CB. Better yet, Pats could move Eugene Wilson to CB and move up in the draft to grab Sean Taylor. I don't think Ty can be as effective a CB this upcoming year if he can't do some of the downfield jostling he's so good at. And at 7+ Million, a bit too much to pay a Free Safety. Your thoughts?**  

John
Boston, Mass.
In terms of the new focus on illegal contact, you read my mind. Law is a very physical corner who gets away with a lot of physical play and the first response I had when I heard about the tighter calls down field was that it could hurt him, at least early on in the upcoming season. But that doesn't mean that Ty is done as a corner. I still believe he is one of the best at his position and is capable of maintaining that for the next few years. So while I think Law may feel the effects of the new focus of the officials as much as any player, I don't really believe it will have much of an impact on his current contract issues with the Patriots. In terms of drafting a corner, it wouldn't shock me. I thought that would be a possibility/need area even before the whole situation with Law developed.
Andy Hart
All this talk about a RB and we definitely need one, an every down back. What about DeShaun Foster, with Carolina already having Steven Davis? He was a 2nd rounder, so maybe we could get him for a 2nd and a 3rd rounder. He's young powerful, fast and agile and we have already seen what he can do. He is definitely the kind of back we could use in New England. Thanks.
Jeremy Evans
Atlanta, Ga.
Jeremy, while I agree that Foster probably has a nice career ahead of him, I think that career will take place in Carolina. From talking to some people at the Super Bowl the Panthers are very high on Foster and have expected him to be the franchise's back of the future all along. While the team has been pleasantly surprised by the production of Stephen Davis, the future is all about Foster and I don't think the would be willing to part with Foster, especially for mid-round picks.
Andy Hart
The major feeling among this audience, it seems, is that all the good RBs will be gone before the Patriots get a shot at them in the first round. Here's my take on what should happen. I took a look at last year's statistics for the 20 teams who pick ahead of the Pats and came up with this. Those teams, on average, scored 15% fewer points than the Pats scored but their defenses allowed a whopping 48% more points than the Pats gave up. (Of course all teams have changed, thus, past numbers don't necessarily give the full story.) But at any rate, given that everyone acknowledges how defense wins championships it seems to me these 20 teams (basically, the worst 20 in the league) ought to be thinking of tightening up their defenses a whole lot before adding more horsepower to the offenses. Doesn't this make sense for teams who want to move up towards SB status?
Henry Zeuli
Winchester, Mass.
I had to post this just because you obviously went through some work to come up with these numbers. Well done. But other than that I don't think it means much. Teams draft on specific needs, not based on overly general philosophies of football. I appreciate your work, but sounds to me like a rationalization by a Patriots fan trying to figure out a way your favorite team can get what it needs without having to trade up. But again, well done.
Andy Hart
Hey there. I went to high school in Sharon, MA and our football coach was a former Patriot named Roland James. I'd never heard of him before and didn't really think much of it until the other day when I noticed he was a former 1st round draft pick. What can you tell me about his career?
Vadim Pokotilov
Boston, Mass.
The Patriots drafted James out of Tennessee in the first round, 14th overall, of the 1980 NFL draft. He played in New England from 1980-90, finishing his 145-game career with 29 interceptions to rank tied for third on the franchise's all-time list behind Raymond Clayborn and Ty Law. He also registered five sacks, five fumble recoveries and one safety.
Andy Hart
Instead of moving up in the draft to pick up Sean Taylor, why not grab your running back at 21 and pick up guy like Sean Jones or Matt Ware ho are two great prospects at safety later on?
Jason
New Bedford, Mass.
In theory your plan is fine, but reality is different. While Taylor is considered to be one of the top handful of can't-miss players available in this year's draft, Jones and Ware are clearly second-tier guys. It comes down to a philosophical decision. Do you want one player who is considered to be a potential automatic All-Pro or a few players that have more questions surrounding them but might build a deeper team. In the end, the questions you have to answer are how good is Taylor, how valuable could he be to any one defense and what is he worth? I guess we might just find out.
Andy Hart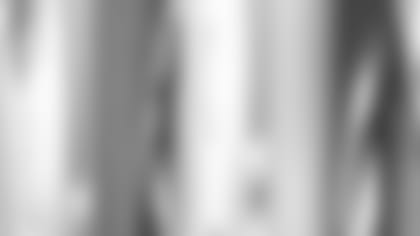 ]()
            **What's the deal with Adrian Flemm? Have the Patriot's given up on him yet or does he still have another chance left?How about the rest of the O-Line backups like Steve Neal and..err, who are the rest of the O-line backups? Our O-line starters seem to be in great shape for next season (even without a big Woody.) However, I do think much of their success last year belongs in part to Tom Brady's quick release, great pocket moves and an uncanny ability to read defenses in the blink of an eye. That said, seems to me we are pretty thin if one of the starting o-linemen go down. I like guards Justin Smiley and Chris Snee in the upcoming draft in the 2nd/3rd rounds. What do you guys think?**  

Nothing like some good, backup offensive line talk. But based on what happened last season I guess that is a pretty important area considering 60% of the New England offensive line in the Super Bowl started the year as backups. Right now the backups along the offensive line under contract in New England include Tim Provost, Gene Mruczkowski, Klemm, Jack Fadule, Jamil Soriano, Bradon Gorin, Neal, Wilbert Brown and David Pruce. Not exactly what you would consider an experienced group of household names. Each player in the group, including the oft-injured Klemm, has as many questions as strengths. I fully expect the Patriots to take at least one offensive lineman in the upcoming draft as well as to sign a veteran free agent backup type as the offseason continues. Smiley and Snee are two possibilities as second-round type guys that I have seen linked with New England in some of the various mock drafts, but your guess is as good as mine. The Patriots have shown they can win with little-known, inexperienced players plugged in on the line, but I would feel more comfortable with some added depth and experience thrown into Dante Scarnecchia's training camp mix.
Andy Hart
Is Malaefou Mackenzie still on the Pats roster? I saw something about him a couple months ago and it really excited me. He played ball at SC with a good friend of mine and I looked forward to him playing for my favorite team. Any chance he could get some carries next season? I think he might surprise some people if he gets an opportunity to play.
Jay
Fresno, Calif.
Mackenzie is on the roster, for now. You probably know more about him than I do, but I wouldn't expect to see him when the regular season rolls around. With career totals of 216 carries for 939 yards (4.3 avg.), Mackenzie battled through numerous injuries at USC and would have to make a huge jump to become a legitimate option for the Super Bowl champs. The Patriots have had plenty of second-tier, change-of-pace, backup type runners in recent years. It's the every-down, consistent runner the team is searching for.
Andy Hart
How come the last time I asked a question I got no answer?
Dennis Huff
Farmington, Maine
Don't get yourself in a huff, it was probably just a bad question. So was this one, but I posted it to make you feel better. Try not to forget that we get hundreds and hundreds of these questions every week and could never post them all. Keep the questions coming, except for these personal ones as to why we haven't answered your previous requests. If you keep these up then we might have to tell you the truth -- that it is personal and we just don't like you.
Andy Hart
Does Rohan Davey start for his football team in Europe? And if the season has started, what is their record, and will we be able to see his stats?
Chris Sherry
Wayne, Neb.
Rohan does start. In the team's opening game win he completed 8-of-14 passes for 106 yards. He also rushed twice for 26 yards, including a six-yard touchdown run and a 20-yard scamper. His team, the Berlin Thunder, now has a 1-0 record. You can follow Davey by reading his weekly diary right here on Patriots.com and through weekly updates that will recap all the Patriots in action across the pond in NFLEL this spring.
Andy Hart
With all of this talk about the Patriots moving up to grab Sean Taylor, it's making me think, what is the one thing we have to improve on? Do you think the Patriots most pressing concern is in the secondary, or do you think that they need to go after some O lineman and a good horse RB?
Tim Giguere
East Longmeadow, Mass.
After two Super Bowl titles in three seasons it's hard to say there is any one area the Patriots must improve on. If I had a wish list though, the first two items would be a franchise-type running back and a young, playmaking linebacker. After that I would list offensive line, the secondary and defensive line in no particular order. But I am also a big fan of taking, when possible, the best available player.
Andy Hart
If the Pats are looking for a big man in the middle to replace Ted Washington, why don't they look to Japan and sign a Sumo wrestler? Those guys look mighty big and I would assume they have good leg strength as witnessed by them pushing each other around in the Sumo circle. I can see a Sumo easily forcing a center back into a quarterback. Yeah so they wouldn't have a great 40 time but so what. What do you think?
The Kegman
Brimfield, Mass.
I don't think the NFL allows people to play in oversized adult diapers, I mean where would they put their thigh pads?
Andy Hart
I apologize for my persistence but I hope you answer my question this week. What round is Walter Payton's son projected to go in? My guess is rounds 5to7 considering he only had one productive year at Miami. Given his pedigree do u think he is worth a late round pick or if he goes undrafted is he worth inviting to camp. The guy did rush for over 1000 yards when he finally saw the field as a senior. Please answer my question pretty please.
Richard
Chatsworth, Calif.
You are right Dick, Jarret Payton is considered to be a talent worthy of somewhere between a 5th and 7th round selection. While he did put up decent numbers as a senior at Miami, don't they all. Expecting Payton to be a great NFL back is a little naive, I mean just look at how far Ted Williams' son fell from the paternal tree. As I have said before in this forum, I am not looking to find a diamond in the late round rough. I want an elite back and most of those come from the first round. And by the way, stop begging. It's not very flattering.
Andy Hart
Ty Law to San Diego for LaDainian Tomlinson and draft picks. I find it hard to believe that he will be a Patriot next year and he wants out this year. San Diego is rebuilding and needs picks. Far-fetched, but I can hope!!!!
John Waszczuk
Chester, N.H.
In a dream world where the sky is red, white and blue and covered in Elvis logos I might agree, but come back to reality. Law is an aging, disgruntled corner who is looking for big money. Why would San Diego trade one of best backs in football for that? I love Tomlinson too, but that scenario is beyond hope, that is just flat out dreaming.
Andy Hart
Who is the Patriots new punter?
Bruce Clow
Laconia, N.H.
Hi wanted to say you guys are doing an excellent job. One question what is the difference between a contract extension and a regular contract?
Thomas Menard
San Diego, Calif.
An extension is a contract agreement between a player and a team that adds on to the end of, or extends, an existing contract. A regular contract generally comes when a player is drafted, is a free agent or when his previous deals have run out. Sometimes extensions in the NFL get confusing though as the new deal overwrites the final years of the existing contract rather than just extending onto the end of it in what would be a true extension.
Andy Hart
With Bobby Hamilton and Anthony Pleasent UFAs, will Willie McGinest play opposite Richard Seymour? It would make sense because then the four linebackers will be Vrabel, Johnson, Bruschi, and Phifer or Colvin. Also will Ty Warren and Dan Klecko get more playing time? I especially like Klecko who is also a good fullback. He didn't get in on either side of the ball in Super Bowl XXXVIII. Thanks for your time.
Max Margulis
Hauppauge, N.Y.
I don't think there is much chance of McGinest lining up as the second defensive end in a 3-4. He is clearly more valuable as an outside linebacker/pass rusher. If Hamilton isn't back I would assume guys like Warren and the newly-added Rodney Bailey would have the first crack at winning that spot, although as we have seen so much of what Bill Belichick and Romeo Crennel do revolves around variable sets in which you can't really tell who is in what position. They see football players more than they see positions and will work to get the best 11 guys on the field come fall. As far as your other question, I think Klecko can do some positive things when put in the right spot. I just don't see him ever developing into an every down player at any position.
Andy Hart
Since we're a team known as second tier players and not many super stars, why is it that we don't have a lot of cap money?
Dan
Chicopee, Mass.
The Patriots spend a lot of money building depth and special teams quality by paying backups and specialists more than some other teams are willing to pay. New England has guys like Cherry, Larry Izzo, Matt Chatham and others in spots that other teams might fill with younger, cheaper players. A lot of New England's money goes to paying veteran backups and specialists where it would be cheaper to just have a rookie play. But the Patriots also have plenty of money invested in some of the highest paid players at their positions in the NFL including Adam Vinatieri and Law now and guys in the past like Drew Bledsoe, Ted Johnson and others.
Andy Hart
Hi there, I'm a long time Pats fan. And I was upset last year when I tried to buy individual tickets to the Pats games and was denied because I didn't live in the US. Why are there restrictions on who can get tickets and is there another way for me to come down to see a game without having to buy the tickets from a scalper??
Darryl Walker
Toronto, Ontario
Darryl, I checked with someone in our ticket office and they said you need to call the local TicketMaster. The number is 617-931-2222 – but it will be very tough to get seats for this season - as only a handful will be released for each game. I hope that helps.
Andy Hart
Huge pats fan in New Jersey. Just wanted to know who is going to back up Tom Brady Thanks.
Dom DiBiase
Barrington, N.J.
Boy that's a tough question for early April. Obviously right now the only two other quarterbacks on the roster are Davey and second-year player Kliff Kingsbury. Neither has proven anything in the NFL and I would fully expect the team to pursue a veteran in free agency to bring in to at least compete for the job in training camp. But it will definitely be one of the areas to keep an eye on this summer.
Andy Hart
What's your take on the Postons? Do you think the Front office can still work with ANY player the Postons represent? There has been the Milloy fiasco last year and this year Lavar Harrington and Orlando Pace both seemed to get in some mess with them as agents. Do you think teams will shy away from players represented by the Po$ton$ and do you think there is too much bad blood between them and the Pats Front Office right now?
Brew-Ski
San Diego, Calif.
Brew, can I call you Brew for short? I think that the Postons have clearly made themselves a part of the talent evaluation process for their clients. A number of teams have already gone on record saying that being represented by the Postons goes down as a negative when evaluating a player. I know that in the past the Patriots have had certain agents that they would rather not do business with and that becomes a consideration come draft time. Have the Postons reached that stage yet, I don't know for sure but they must be getting close and not just with the Patriots but with many teams across the league. Just ask the Redskins, Rams, 49ers and Broncos to name a few.
Andy Hart
About Ty Law I am sick an tired of his crap and I think we should trade him for Charles Woodson cuz I don't wanna deal with Ty Law saying I don't wanna be a Patriot anymore I am sick of it as a fan I am disappointed.
AwJus
Fall River, Mass.
What does AwJus mean? Is that really your name? Not a joke or anything, just wondering. As for Woodson, like Law he is also in a contract situation, is represented by the Postons and got into public fights with his coach last year. He is younger, but is that really what you want to do, trade one disgruntled player for another? I am not sure if I would.
Andy Hart
I always thought that Tom Brady saw his first NFL action when he came off the bench to replace injured Drew Bledsoe in week 2 of the 2001 season, but after checking his stats on NFL.com it says that he actually completed one pass for 6 yards in the 2000 season. How did a fourth-string QB get a chance to play and could you tell me which patriot holds the distinction of catching the future hall-of-famer's first pass?
Tom Hartmann
Montreal, PQ
Brady did play in a Thanksgiving Day 34-9 blowout loss at Detroit in November 2000. As the third quarter he came for mop up duty and completed his first career pass, a six-yard completion, to running back J.R. Redmond. Humble beginnings for the future two-time Super Bowl MVP.
Andy Hart
I've asked this a few times, but haven't received a response (I'm not whining...I'm just saying). Anyway, my question is this...we have a lot of talk about drafting running backs. What about some of the one's currently in the NFL that are available. Specifically, Amos Zereoue. He was cut loose by Pittsburgh, but is a tremendous running back. He's quick and strong. With our line, we should have a good candidate? Your thoughts?
G. White
Hico, W. Va.
Do you really want to sign another guy that was cut because he simply isn't very good. If I am not wrong there was no money issue with Zereoue in Pittsburgh, he just never worked out there. Is he worth a second shot somewhere? Maybe, but that's not what I am looking for. I want my back of the future, not another Antowain Smith retread. And before I get all the emails, I know the team won two Super Bowls with that retread, I am just always looking to get better and striving for perfection.
Andy Hart
]()
            **I've been a Pats fan since '75, Steve Grogan was always my favorite player. Was wondering if they ever retired his number? I know that he's in the Patriots hall of fame and I haven't seen anyone else wearing number 14 since he retired. If they haven't, do you see them doing it?Thanks**  

Grogan's number 14 is not retired and I don't know of any immediate plans to retire it. I do know that no player has worn the number since Grogan, much like no player has worn 56 since Andre Tippett. It would seem that both numbers have been somewhat unofficially taken out of rotation to honor these two franchise greats. But I don't know if they will ever be added to the list of numbers that have been officially retired (20, 40, 57, 73, 78, 79, 89). Letting people know that you think they should be honored as such can't hurt though.
Andy Har