If 2010 becomes "uncapped," why wouldn't teams utilize this for future salary cap implications? For Example, why wouldn't the Pats re-sign Brady now, with the entire signing bonus hitting this year so his future years' salary cap hits aren't so high?
Kyle Witkoski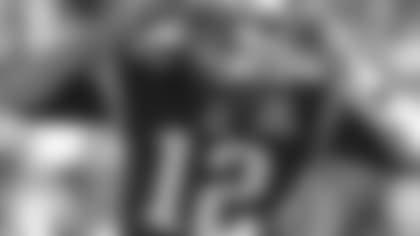 ]()Because that's not how the salary cap works. When a player is awarded a signing bonus, he typically receives the lump sum right away. For accounting purposes, however, that number is divided by the number of years of the contract. The resulting figure is called the "prorated" portion that is applied to the player's salary cap number each season.
For example, if you sign a 5-year, $20 million contract, $10 million of which is your signing bonus, you would get your $10 million up front, along with your salary for that year, whatever that number is. However, your cap number for each of the five seasons would be your salary for that year, plus $2 million (the prorated portion of your signing bonus). So, as you can see, giving Brady a huge signing bonus in an uncapped year wouldn't help the Patriots alleviate their salary cap burden. What they might be able to do, in your example, is give Brady (or any other player, for that matter) hefty sums in other kinds of bonuses (workout, roster, makeable performance goals, etc.) that aren't prorated.
Erik Scalavino
It seems like many key players (Tom Brady, Vince Wilfork, Logan Mankins) are coming to the end of their contracts and the Patriots aren't doing much about it. Shouldn't the team put more effort into negotiating contract extensions with some of these players well before the contracts are up? At the very least, it makes sense to lock up a proven franchise QB like Brady, as the Giants did with Eli Manning. Though the Patriots have been good in the past at letting players go at the right time (except for Asante Samuel), isn't now the time for the team to try harder to retain key veteran leaders as it gets younger in other areas?Mutu Venges
What you're asking is whether New England should alter its fundamental philosophy on signing players. Since none of us is in the position of being able to tell the Patriots front office how to conduct its business, that's a tricky one to answer. Especially with the uncertainty of the upcoming labor negotiations. Perhaps if this were a normal offseason, some of these deals would have been redone already. But given that the rules haven't yet been defined, the team, it seems to me, is being as prudent as possible by waiting to see what the conditions are going to be like for the foreseeable future. I don't necessarily fault the front office for that.
Erik Scalavino
Not a lot has been discussed about the development of Pat Chung since the beginning of camp. Do you feel he will contribute as a steady starter in the near future? Thanks.
Gene Kenny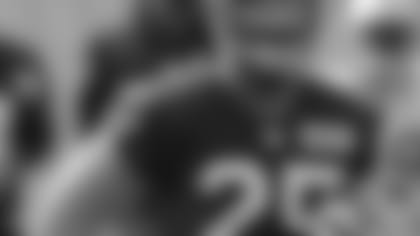 ]()I want to know what your thoughts are on Pat Chung. He showed, well, at least to me, good instincts and did pretty well in coverage. He reminds me of Rodney Harrison, the way he hits and sacks the quarterback. I want to see how well he and Meriweather do in the defensive backfield.*
*Mario Wiggins
Chung's rookie season was quite similar to Meriweather's in 2007. Both didn't play much, and when they did, they weren't always in the same spot. They also contributed quite a bit on special teams. Meriweather went on to make significant progress from year one to year two, which earned him more playing time on defense at strong safety. It's just too soon to know if Chung is capable of making similar strides in his sophomore season. He made a few nice plays as a rookie, but wasn't on the field often enough to allow us to predict with any confidence what he'll do next year. The jury's still out on Chung.
Erik Scalavino
Has anyone at PFW seen or heard anything on Tyrone McKenzie? Since he got hurt early in camp, I thought he may be seen working out by now. Hopefully he will be ready to play a decent role on the team next year. Also, same question for Shawn Crable? Or, with two injuries now, could he be done? Thanks.David Houlden
What is going on with Shawn Crable and Tyrone McKenzie?
Cody Deaton
For those who may need a refresher, McKenzie, a 2009 third-round pick, injured a knee during non-contact, no-pads rookie mini-camp the weekend following the draft. It was just one of those freak accidents that would have been nearly impossible to foresee or prevent. Since then, we've seen McKenzie plenty of times in the Patriots locker room. He's walked around without any noticeable limp and without the aid of any medical equipment.
Based on that purely anecdotal evidence, he appears to be well on his way to a full recovery and we hope to see him back on the field this spring. Crable, on the other hand, has been less visible, but he has made a few cameos in the locker room. He, too, seemed unencumbered and presumably will be back at it in mini-camp.
Erik Scalavino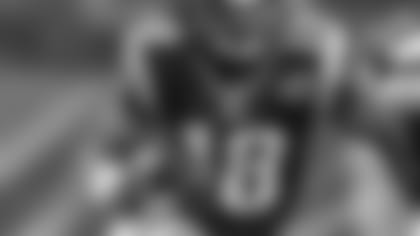 ]()With Donte Stallworth being released from prison, if he is reinstated to the NFL, do you see the Pats giving him a tryout?*
*Dave Ferreira
It's possible. According to media reports, Stallworth is expected to be reinstated after the Super Bowl and then released by his current team, the Cleveland Browns. New England hasn't had a reliable third receiver since he left after the '07 season, and they might be able to bring him back at a reasonable price.
Erik Scalavino
Hey guys, what does the star in the "Flying Elvis" logo stand for? Thanks for all of your great coverage!
Kent Brewer
This is just me playing detective here, but I would imagine that, since the team's colors and logo mimic the American flag, the star represents the stars in the Stars and Stripes. Likewise, the red and white tails of Elvis' tri-corn hat are emblematic of the stripes of Old Glory.
Erik Scalavino