What do you think of the Pats chances of re-signing Talib?
Joey Smiroldo
I've always kind of thought that if Talib got to the open market, then he probably would be gone. We're about to find that out. I am intrigued by the different views on his value as a starting-caliber corner on the market. Many seem to think Sean Smith is a hotter commodity at this point. That might just be because of Talib's off-field issues. I still think there is a chance Talib could be back, but I'm feeling less optimistic about it by the minute and probably would put it less than 50/50 at this point.
Andy Hart
I would be very happy if Patriots sign former Bills WR David Nelson, and I cannot find a single reason why they shouldn't especially if they let Lloyd walk - can you?
Ben K.
Nelson missed all but one game last year with a torn ligament in his knee. He's still rehabbing the injury and isn't nearly back to full health. In two-plus seasons the big-bodied receiver (6-5, 214) averaged barley more than 11 yards a catch. He's not a proven high level playmaker, although he did have five touchdowns among his 61 catches in 2011. I'd take a chance on him as a depth signing with the possibility of more. But I certainly wouldn't call him a replacement for someone like Welker, or maybe even Lloyd at this point.
Andy Hart
Hey guys. I know Welker is an amazing wide receiver and in losing him it wouldn't be possible to replace him (as in replacing a Welker type of receiver). But would it be better for the offense as a whole to get a good downfield threat to space out the defenders. We have a great short game and losing Welker in the short gain would hurt but the rewards of adding a good down field threat I believe would make us a better team. We still have our backs and tight ends and other receivers for the short game and adding a good deep WR would make the field wide open for Brady. I love Welker and if we keep him I definitely won't cry, but am intrigued with more diversification.
Tom Bergin
This is another idea that I don't really understand, and it's not just from you. I've heard a number of media members throw around the idea that you have to get rid of Welker to add an outside option. Why? Couldn't the team add an outside option – I'm on board with a guy like Baylor's Terrance Williams in the second round – and keep Welker in the mix? If you get rid of Welker – therefore making two tight ends who have battled injuries over the last two years the focal point of the offense – wouldn't there be a possibility you are taking one step forward and two steps back? I'm all for adding a deep threat on the outside, I just want it to come in conjunction with re-signing Welker.
Andy Hart
I may be alone on this, but what if there is a possibility that the Pats could deal away our only back up QB Ryan Mallett. If so, I'm sure they would turn to the draft for a new number two. Here's the problem with that, IF they came to a crossroad where they NEEDED to use a #2, it would be left to an unproven rookie completely new to the system. 3 years ago Josh McDaniels, then with the Broncos, drafted Tim Tebow. Not so much for his pure QB play, but because of his diverse skill set. With JM back with the Pats and as the offensive coordinator, why not bring in Tebow? Who better uses multi dimensional players like BB? TT could be used as a "slash" player who can be trusted running the option and can line up just about at any offensive skill position. While he's not a great passer, he's still a winner. IF TB was not able to take the field, I'd rather a guy who's a bum QB but a skilled winner than a rookie QB who would be a guessing game. JM already knows TT and knows what he can do. BB can make him a player in different situations. TB could trust him with the clip board since he has experience in the game. The Pats have put the flames out on all the off the field circus antics with guys like Dillon, Moss and Haynesworth. They can deal with Tebowmania. It may be just me, but I say, why not?
Don Blakeborough
I'm sure it's not just you, but I think bringing Tebow to New England is a terrible idea. He's not a quarterback – backup or starter. He couldn't fit in the Patriots accuracy and timing based passing attack. He's also not nearly the winner everyone tries to paint him to be. He backed the Broncos into the playoffs at 8-8 in 2011. A year later Peyton Manning took virtually the same team to a 13-3 record and the No. 1 seed in the AFC. So which guy is a winner? I'd much rather roll the dice on a young, unproven QB who might be a capable NFL passer with a future. Tebow is a fullback/special teamer who brings more distraction and hype than he's worth in my opinion.
Andy Hart
Hi there, I was just wondering if Wes Welker's franchise tag from last year is still counting against the patriots salary cap now? Or are the free agents not counting against all the franchise's salary cap?
Phil Nunn
Once the new league year begins at 4 p.m. today, and the new salary cap goes into effect, no free agents count toward the cap. Welker's franchise tender was for last season and counts only on last year's salary cap.
Andy Hart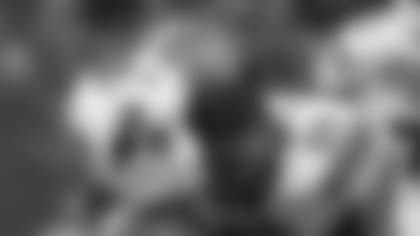 With all the free agent DBs out there, will they draft one in the first? Because that Matt Elam is awesome! Do they really have a chance at him? Is he moving up the draft boards? Thanks, love you guys!
Jenny Porter
I don't see the Patriots drafting a safety in the first round. It seems like there is a lot of depth in this year's safety class. There are going to be some pretty good players going in the middle rounds of the draft. I sort of have my eye on a couple guys in that mold. One is Georgia's Bacarri Rambo and the other is South Carolina's edgy D.J. Swearinger. Elam is one of the top prospects in the class, but I'm more intrigued with the depth of the safety group and don't really think the Patriots need to address that spot in the first round.
Andy Hart
As a long-time fan, I don't want to see Patriots load up again on free-agent WRs, TEs and other positions with players many of whom are too old to stay healthy or would not produce. Why not go after fairly young 2d-tier quality players, perhaps fewer in numbers but with a greater chance of impacting the team?
Alex C.
The Patriots seek value in free agency in a variety of ways. Sometimes that's older guys. Sometimes that's younger guys. Sometimes it's guys coming off an injury. They did that a year ago. Guys like Deion Branch and Donte Stallworth were old. Steve Gregory and Daniel Fells younger. Anthony Gonzalez coming off an injury. My guess is that New England will once again take a multi-tiered approach to the open market this spring.
Andy Hart
It has bothered me for quite some time that the Patriots continue to have question marks when it comes to reserve QBs. While concentrating on all of the ongoing holes relating to the Patriots defense, any possible absence of Tom Brady as QB, during any games, changes who the Patriots are, too! The Patriots need to find decent reserve QBs to back up Tom Brady, just in case the worst should happen to Tom, and the two reserve QBs that the Patriots have right now aren't the best answer, IMHO.
John Moore
I'm a big believer in that there really isn't such a thing as a good backup quarterback. You either have a young guy who's developing into a potential future starter or an old washed up guy who's a backup for a reason – he can't play all that well. Pretty much any team with a decent quarterback that loses its starter is in trouble. If a team doesn't have a massive drop-off from its starter to its backup then that team really doesn't have a very good quarterback to start with. No one thought Matt Cassel was a good option at backup, until he won 11 games and earned himself a shot to be a starter elsewhere. Belichick has gone with unproven, inexperienced backups a lot over the years – Rohan Davey anyone? It's simply a part of the way the NFL works these days.
Andy Hart
If we let Lloyd go(by the way it looks) doesn't that free up more cap room? Then maybe we could sign some of other free agents and see if we can find someone in the draft. The receiver out of Tennessee looks pretty good. Also not sure if I agree about Vollmer. Yeah he's good but I think we could find a good replacement without him and plus I think he's been hurt too much too. I don't mean to be down on Vollmer but I just think our main priorities should be secondary and receiver and the Pats are kind of good at taking no name players and making them really good.
Todd Patton
I believe letting Lloyd go, by not picking up his $3 million bonus, would save around $2.5 million on the cap. The team would still be on the salary cap hook for the $2 million proration of his original $3 million signing bonus. So it would open a little cap room, but not a ton. As for Vollmer, I pretty much agree with everything you said.
Andy Hart
A few questions about the secondary. Who would be a better fit at the safety position Charles Woodson or Ed Reed as far as free agents...and is it even worth it? Or do you see a better safety in the draft? Do you think we should try to go after Revis in a trade with the Jets?
Jonathan Grondin
!I think Reed is a better fit at this point. He brings a decent level of hitting ability and clearly has the veteran leadership. Woodson has taken a couple steps back lately, and is sort of a strange mold as a former corner who i now more like an in-the-box safety, even if that doesn't suit his build. I think Reed might have more left in the tank. As for Revis, he would look great in a Patriots uniform. While I try never to say never, I'm going to project that the Jets would never, ever trade Revis within the division to the rival Patriots. Call it a hunch.
Andy Hart
Aqib Talib, Kyle Arrington and Marquice Cole are all free agents. Alfonzo Dennard could possibly become a prisoner of the state of Nebraska. With the lack of good cornerbacks in free agency, with the 29th pick, should the Patriots draft Desmond Trufant or is there a better option?
Mackenzie Kirkey
First, there is actually a pretty good amount of veteran talent available in free agency, so I certainly expect the Patriot to tap into that veteran market. That could be by re-signing Aqib Talib, or it could be with another experienced option. As for the guys who might be on the clock at 29, Mel Kiper gave the Patriots FSU's Xavier Rhodes landing in New England in his latest mock draft. Rhodes is bigger than Trufant, who'll also be an option in that area, and also has the possibility to play safety as well given his size and style of play. I'm not quite to the point in the pre-draft process where I'm ready to break down my opinions between two such closely rated prospects. That'll come, in due time.
Andy Hart
People always say defense wins championships. Looks like the Ravens just proved that. Over the years it's no secret the Patriots have one of the top offenses if not the top and most consistent. When will the Patriots get back to the defense that got them 3 rings? It is obvious the offense is a well-oiled machine.
Shawn Wolcott
In its four-game march to a Lombardi Trophy, Baltimore averaged 31 points a game. That included 34 points in the Super Bowl. Not sure if that exactly proves that defense wins championships. I think Baltimore got over the hump this postseason because its offense was better and put more points on the board, especially the passing attack. But I do agree that the Patriots need to become more balanced between offense and defense. Based on last-year draft – the first six picks all came defense – Belichick agrees. Maybe all those young players, especially Chandler Jones and Dont'a Hightower, will have huge Year Two jumps. That would go a long ways toward improving the defense. But rest assured, Belichick is well aware of his team's deficiencies on defense and is trying to fix them.
Andy Hart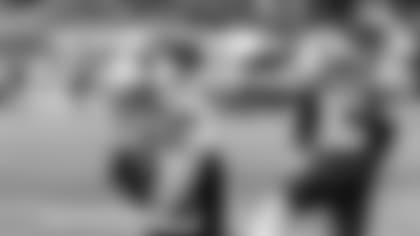 Want to weigh in on free agency. I love Welker to death but I really think the best thing for the team would be to let him go and use the money to sign Talib, Vollmer and a serviceable deep threat. Edelman can play the slot and if he gets injured Hernandez can handle the slot responsibility while Gronk and Ballard can be traditional TEs. Ballard is too good to sit on the bench. Welker is getting older and just like Chrebet he is one more big hit away from the end of his career. Thoughts?
Chris Girasole
I think I'll include you in the group of fans overlooking how valuable Welker is to this team and how hard he may be to replace. I also don't really have much interest keeping Vollmer, whose back makes him a huge question mark every time he takes the field. Edelman and Hernandez have had too many injuries, and the latter struggled to catch the ball last season. I'm not saying Welker is irreplaceable, just that he's not quite as easy to replace as you and other fans make it seem.
Andy Hart
Please tell me we are not going to lose Welker?
Mike Anderson
OK, we're not going to lose Welker. Happy? I don't know if that's true, but I did what you asked me to. Have a good day.
Andy Hart
This year the Pats seem to have a need at DT, WR & DB and all these positions are available in the draft. There seems to be a lot of talent at DT so wait until round two, pick a quality DB or WR in round one. If you had to choose which is more important; a WR or DB?
Alan Buck
This is a tough question, and is very dependent on what the Patriots do in free agency. If they re-sign Welker, the WR need may be a bit less. If they re-sign Talib, that's certainly less. If they don't re-sign Talib or add another pretty high level veteran corner, then I think the team will need to target a defensive back in the first round. Things should become a bit more clear in the coming weeks as free agency unfolds, allowing the team's needs to fall into place a bit more heading into the draft.
Andy Hart
So, with all of the talk about free agency and cap space recently, and especially with the restructuring of Brady's contract, do you think that maybe the Pats jumped the gun a bit in doing that deal? It's not as if there was any threat of Brady leaving, and considering the deal he took, it is obvious he wants to be a Patriot for life. It seems to me as if the team could have used the more limited cap room as leverage to broker more manageable deals, and then after retaining the players that might jump ship in search of a bigger payday, enact the Brady deal and open up room for the rest of the off-season to make deals in free agency and the draft. Now it seems like players agents could use the fact that the Pats have so much cash to spend to try and get even more money to keep pending free agents, which in the long run will leave less for the team to spend on players from other organizations. Thoughts?
Liam Murphy
While your theory is an interesting one, there is another theory that says there is great value in Brady taking less money than he could have to help the team and that example is something that other players will be expected to live by. In the end, I always think it's better to have cap space. The team can choose what to spend it on and when to use it, or even roll it into future years. If the players see that as an opportunity to try to squeeze more money out of Bill Belichick, then good luck to them. I don't think that will work too often.
Andy Hart
*Be sure to read Part I of Ask PFW: Making a splash?