Hey guys, thanks for keeping me updated through the patriots off-season. I saw on NFL.com that Titans defensive lineman Kyle Vanden Bosch is unlikley to stay in Tennessee. What do you think about the Patriots picking him up to fill the empty spot of Richard Seymour? I'd love to see Peppers in New England, but if not him, I think Vanden Bosch will be less money and he has some true talent on the line. Jacob Plante
If you haven't yet done so, I would direct you to our Free Agent Preview series on patriots.com, in which we offer an analysis, position-by-position, of the upcoming marketplace overall and which players could be potential fits for the Patriots. Here's a link to the d-line feature in which Vanden Bosch is mentioned.
Since the Jaguars released Tory Holt, what do you think the chances are of Belichick taking a shot at him for a third or fourth receiver? I know he's old, but he was always a skilled route runner in my opinion. Also, why haven't the Patriots signed Kevin Faulk? I don't care what anyone says he has more heart than anyone on that team. Thanks for your time.
Dave Sarro
Eh … my interest in Holt, at this point in his career, is lukewarm at best. I think the Patriots can do better at that all-important third wideout spot, though I suppose he'd be a bit of an upgrade to the roster's depth at the position. I'd prefer the team acquire younger talent at wide receiver before even considering Holt, who's already dropping hints that he'd like to be reunited with Mike Martz, his former head coach in St. Louis who's now Chicago's offensive coordinator.
Erik Scalavino
With Benjamin Watson and Chris Baker likely not returning to New England, could the Pats trade one of their picks for Greg Olsen of Chicago? That would be a great trade, and it would likely happen because Martz doesn't use TEs and they urgently need draft picks. I could see the Patriots trading their last pick in the second and a 6th rounder for Olsen.Al HenDale
I don't agree with your premise that both Watson and Baker won't be back. Watson … OK, he's almost certainly gone. But Baker is signed through 2013 and is a solid backup. I would expect him to be in a Patriots uniform again in 2010. But you're not the first person who's proposed the Olsen idea. I don't know what it is about fans' fascination with this poor man's Jeremy Shockey, but given the history of trading between Belichick's Patriots and GM Jerry Angelo's Bears, I wouldn't rule it out.
Erik Scalavino
Do you see us signing Antonio Pierce? He would help with the leadership.Andrew P.
If the 31-year-old's neck injury (the one that forced him to miss the Giants' last seven games last season) is sufficiently healed, I could see New England giving him a look. As far as leadership, he was a three-time captain in New York, a thrice top tackler, a Pro Bowler, and a Super Bowl champ, but questions about his involvement with Plaxico Burress' gun fiasco will linger as long as Pierce is in the league. That could scare teams off.
Erik Scalavino
If Tracy Porter is a free agent in 2010 is there any chance the Patriots could pick him up?
Rosemarie Barker
Porter is not a free agent this year.
Erik Scalavino
Dear PFW team, I'm curious about your take on the Pats' mid-round drafting ability. Looking at the middle rounds (3, 4, 5) of the 2000-08 drafts, there are only 6 players from those nine years that are still on the Patriots (Shawn Crable, Jonathan Wilhite, Stephen Gostkowski, Nick Kaczur, James Sanders, and Jarvis Green). Additionally, only Kevin O'Connell, David Thomas, and Asante Samuel are still in football. Given that there are so many exceptional and even solid players (Elvis Dumervil, Brandon Marshall, Leon Washington, Justin Tuck) taken in the middle rounds, what do you think the Pats can do to address this moving forward?
Josh Hirsch
I'll concede the point that the Patriots drafts of late have included several disappointments. But Josh, it's not like drafting is an exact science, even in the top rounds. You mentioned several good players on other teams, but just as many on the Patriots, who were mid-round selections. If you take a closer look at most other teams' mid-round selections, I think you'll find that New England is no better or worse at drafting in those spots. Picking a quality, long-term starter or contributor in the middle of the draft is a very difficult thing to do with any regularity. What can the team do to improve in this area moving forward? My advice would be, look back at the drafts when you did well in those areas and try to replicate the selection process, and try to hire better talent evaluators. Apart from that, what else can you expect them to do?
Erik Scalavino
I think I am going to be sick to my stomach if I keep hearing about the Patriots' system of drafting players for value. How about trying to draft good football players that can have an impact on your team? We all know the drafts of 2006-08 were terrible. So I have to ask, will the Pats stop passing on good players in order to get "value?" Because not so sure the "value" pick has been working for them.Jeffrey Verderber
Again, I'll admit that I'm underwhelmed by all the second-round picks and trading down in the first round. I hope this is the year we actually trade up in round one. With four picks in the first 53, the potential is there for a blockbuster move.
Erik Scalavino
So, I was wondering, since the Patriots have four picks in the first 53, and Tim Tebow is pretty much able to go in any round, what is the chance that the Patriots would pick him up with one of their second-round picks?
Adam Fernandez
This is a great opportunity for me to promote what has become a fan-favorite feature on patriots.com – our Debate Friday segment. Two Fridays ago, Andy Hart and I argued this exact point and fans voted in the corresponding poll. Search the patriots.com archives for "Debate Friday" to find out how we feel about Tebow. The poll is no longer active, but you'll at least find the answer to your question. And come back each Friday for an all-new debate/poll.
Erik Scalavino
Hello guys (call me David), big NFL and PATS fan in South Africa, even though everyone in SA tells me it's slow and boring. Anyway, my main issue is that, will it finally be the end of huge contracts to unproven college players (e.g., Matthew Staafford getting more money than Tom Brady, for promise in college rather than NFL experience)?
Mpume Dludla, South Africa
OK, "David" … I'm with you. Those big-money contracts for unproven rookies have always been outrageous to me. NFL Commissioner Roger Goodell has expressed similar feelings about instituting some sort of entry-level salary structure for rookies, and many observers felt that last year's class was the last to receive such exorbitant deals. Alas, the league and union haven't yet agreed on any such pay scale, so, expect at least another year of overpriced contracts for unproven youngsters.
Erik Scalavino
Why don't the Patriots use any sort of Wildcat formation? If anything, showing it once or twice in a game will add more variability to the offensive scheme, and just one more thing teams will have to practice when preparing against the Patriots.Mihir Murthy
Because they lack the most crucial ingredient to a successful Wildcat: someone who can run it effectively. I know, I know, you probably think Julian Edelman is the answer. Well, maybe he can, but as a rookie, he had enough on his plate trying to learn an entirely new position and filling in for Wes Welker on occasion. Given Welker's expected prolonged absence in 2010, the Patriots will need Edelman even more as a pass catcher. Now, if New England drafts Tim Tebow or someone like him, then, yes, I'd be all in favor of implementing that element to the offense.
Erik Scalavino
Hi guys, with all of the talk about concussions this season, I was wondering why there is no padding on the outside of football helmets. Wouldn't that reduce head injuries? Someone must have already thought of this, it is fairly obvious. Why hasn't it been implemented?
Garrett Raymond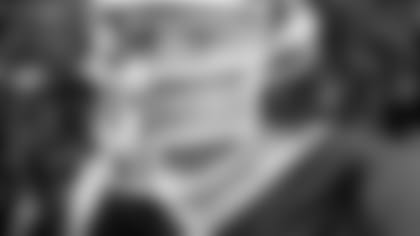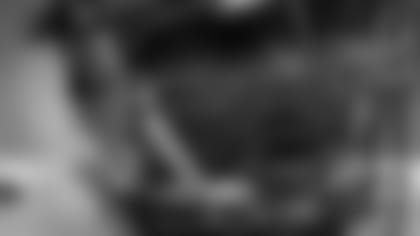 ]()Don't know how old you are, Garrett, but perhaps you're too young to remember Mark Kelso, a safety for the Buffalo Bills and now their radio color commentator. At one point late in his career, in the 1990s, he began wearing something very similar to what you're describing. Another player on the 49ers, offensive lineman Steve Wallace, wore the same thing – a padded appendage manufactured by an outfit called ProCap. My guess is, if it were that effective, more players would wear them.
Erik Scalavino