I've just read that Brian Griese was released by Tampa Bay. Do you think a seasoned QB with his past game experience would be an asset to the Pats? He is 34 years old and has thrown for 19,440 yards, 119 touchdowns, and 99 interceptions in 11 seasons with Denver, Miami, Chicago and Tampa Bay.
Jim Hudson
Yes, I do. Signing Griese would be a good move for New England. I wouldn't necessarily expect him to vie for the backup job, though. That's Kevin O'Connell's job to lose. But Griese might be perfect for the role once filled by the likes of Jim Miller and Doug Flutie – experienced former starters who served as emergency third QBs for the Pats. It would be interesting as well to see him reunited with his former Michigan Wolverine teammate, Tom Brady. The more depth and experience the team can add on the roster behind Brady, the better.
Erik Scalavino
I noticed a green dot on all quarterbacks helmets. Just wondering what it's for? Thanks.
Mike Laflamme
Wow, it's been awhile since we've gotten one of these questions. Anyway, the green dot indicates that a QB's helmet is equipped with a radio frequency receiver that allows the coaching staff to communicate directly into his ear on the field. Select defensive players started wearing the dots as well last year, to help balance out a perceived advantage on the offense.
Erik Scalavino
A friend of mine told me that many of the USC players drafted in recent years were drafted out of their reputation as USC players rather than actual on-field production. Do you think there is some validity to this?
Edgar Ortiz
Perhaps. Certainly, the Patriots have drafted Trojans in recent years (QB Matt Cassel and LB Oscar Lua) who rarely saw the field at Southern Cal. The program's reputation must have played at least some part in the team's decision to take a chance on them. I'm of the belief that anyone who can make the team at USC has enough talent to deserve a look by the NFL.
Some of that school's bigger-name players, though, have had mixed results in the pros – guys like WR Mike Williams and safety Darnell Bing who were great college players but could hang on in the league. Or RB LenDale White and QB Matt Leinart, who bounced back and forth between starter and sub, and LB Keith Rivers, who had an under-whelming rookie year for the Bengals in '08. But then there are others like tackle Sam Baker, a rookie last year who started five of eight games for Atlanta before getting hurt, and WR Steve Smith of the Giants, who continues to see his role in Big Blue's offense expand.
USC's rep as a talent-rich program is deserved and unrivaled, which is why so many of its players get drafted high, and maybe even why so many of its lesser-known players get drafted at all.
Erik Scalavino
My question is, with rumors of Willie McGinest and Junior Seau possibly coming back, who would wear 55 if both returned? I realize this is unlikely, however it is a possibility. Another question, if Seau doesn't return and we win the Super Bowl, will the Pats send him a ring? I believe so.
*Casey Senecal *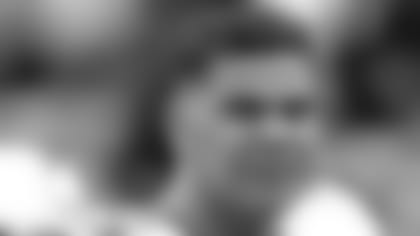 With all this talk about Seau and McGinest, here's a funny thought. Let's say the Pats brought back both players. Who would get #55? If you answer that it depends who got signed first, then if Seau was signed first, would Seau give it back to McGinest out of respect of him being a Patriot first and most of his career? Would McGinest give it up to Seau just out of respect? *Erik Sivertsen*
Hey, guys, thanks for keeping the former-USC-player theme going here. And this is a great hypothetical scenario – not only because it's entirely plausible, but also because of the childish way McGinest reacted to Seau taking 55 when he got here in '06. Honestly, I'm not sure how that would get worked out if both players were brought in at the same time, though my gut tells me Seau would ultimately prevail, being the elder of the two and having worn it before McGinest at SC. But if McGinest signed first, I'm sure he'd want that number back, in which case Seau would have to find another number were he brought on board later. Great question.
Oh, and Casey, no, the Pats would not send Seau a Super Bowl ring if he were not part of the team. Only players on the roster at the time of the game are afforded that luxury.
Erik Scalavino
With all the talk of a possible return of McGinest or Seau, what about adding some leadership in that secondary with Lawyer Milloy still out there in free agency. Also, Shawn Springs over Ty Law?
TYS
No thanks. The reason there's so much talk about Seau and McGinest possible coming back to New England is because there's an apparent need for depth at linebacker. Despite Rodney Harrison's retirement, I don't think the safety spot is in the same straits. James Sanders and Brandon Meriweather have proven capable of their starting jobs, and we've yet to see what rookie top pick Patrick Chung can do in full pads. The return of veteran Tank Williams should help (assuming he can stay healthy), as will free agent Brandon McGowan and veteran Antwain Spann. Adding Milloy to that mix would simply be superfluous.
And yes, Springs over Law at this point. I'll take the hungry veteran who's never been to a Super Bowl, let alone won one, over the guy who's already got three rings and is more concerned about how fat his paycheck will be.
Erik Scalavino
Thanks, guys. No matter where I am in the world, I always check in with PFW and the Pats. Is there any hope for any of the Fourth and Long reality show prospects to make it in the NFL? As you often have great knowledge scouting possible draft picks, how about analysis of the Fourth and Long roster? Any to make the NFL? Any prospects for the Pats? Looked like Young was going to have a good shot with his return abilities and heavy hitting, toughness, and size for a receiver and there seems to be some good talent in the program, but would any of these talented players make it to the NFL if you had a say in it? Is there a huge difference between these guys and the guys that do make it to the NFL? Thanks. P.S. Pats go to the Bowl this year.
Dave Margulis
We've all heard of the show, but none of us has even seen one frame of video from it. You seem to have done a lot more scouting of this bunch than we have. Sorry, Dave. All I can say is, I doubt there'll be any Vince Papale stories that come out of it.
Erik Scalavino
Dear PFW. Imagine the PFW staff gets to play a pick-up game with the entire Pats roster. Brady is automatic QB for both sides, so he's off the board. Which remaining player would be your first overall pick and why? Thanks!
Kris Johnson
Oh, great question. We love these … OK, Brady's the QB for both sides? Easy choice. Moss. I mean, who's going to cover him? I'd instantly have the superior passing offense, regardless of who my other receivers are. That would help open things up in my running game, giving my offense a balanced attack. This is a great topic. I think we'll bring it up on PFW in Progress. Tune in today from Noon – 2, or download the podcast later.
*Erik Scalavino *