Hey guys. Has Dont'a Hightower shown any signs of improvement in camp or preseason games? He was a bit of a disappointment in his rookie year and did not seem to play like a 1st round pick. The Ravens seemed to get better value with his 'Bama teammate Upshaw in the second round. Is Hightower looking better this year? Thanks.* *Bob Malloy
It's a little unfair to Hightower to say he was a "disappointment" last year. After all, the guy started 13 games, missing only a handful due to a hamstring injury. No, he wasn't a Pro Bowler, but he was a consistent performer on a defense that needed some talent. Now, if Hightower doesn't show some growth this season, then you might be justified in your disappointment with him. The so-called "year-two jump" is the most important in an NFL player's career. It's when he generally makes the most dramatic progress in his development. I haven't seen anything noticeably different in Hightower's play thus far, but it's still only the preseason and far too early to know whether or not Hightower is even close to making that jump. You'll just have to be patient and let the season play itself out. Erik Scalavino
With the release of Michael Jenkins, are we gonna pick up a receiver? If so would it be someone with good hands and routes like Jenkins or speed like [Danny] Amendola? Jason Lu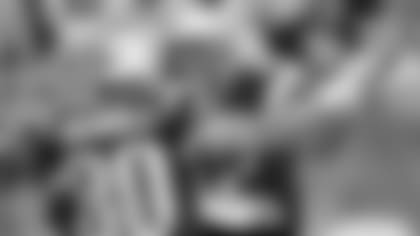 If Jenkins had good hands and ran good routes, he'd still be here, Jason. But I see your larger point. The team has some openings on the roster at the moment, and could certainly fill them with at least one receiver. The position is stocked right now with young, inexperienced players, for the most part.
Only trouble is, finding a veteran who fills all those qualifications – hands, route-running, speed – at this late stage is asking a lot. Those types of players just aren't readily available. What you'd be getting are guys like Jenkins (i.e., other teams' castoffs). I'm not saying the Patriots wouldn't or shouldn't take a flier on another receiver who didn't make it elsewhere, but just that you should keep your expectations low for someone like that who's brought in. Erik Scalavino
Do any of you guys know why when some players get hurt they get released. Like Jason Vega, T.J. Moe, and a few others. Then some guys who have been injured all year don't, and hold a roster spot. Is it because the injuries are ones that will cost them the entire year or because it wasn't believed they would make the final roster? Then other guys like Mark Harrison who hasn't done anything is OTAs or camp still hold a spot. Is it because they want to hold onto his "potential"? Nick Cabrera
Just to be clear, Nick, Moe – a rookie receiver – wasn't released. He was waived/injured, which is an important distinction. Technically, he was released onto the waiver wire, where any other NFL team could claim him, but if they didn't (and none did), Moe would and did revert back to New England's injured reserve list, meaning his rights are still held by the Patriots. Vega, meanwhile, was simply released.
In general, though, when a player is seen as having a future with the club, but gets injured, the front office is more willing to take the risk of exposing him via the waived/injured classification, as opposed to just releasing him flat out. Players who are injured "all year," as you put it, are normally placed on some sort of list (PUP, NFI, etc.) once camp begins. Yes, they count toward the 90-man roster right now, but once the regular season gets here, the team will have to fish or cut bait with them, too… meaning they'll have to be placed on IR or PUP or another list and thus NOT count toward the 53-man roster. Guys like that are seen as players who are worth the trouble of filling up a roster spot (Dan Connolly, for instance) because they might otherwise be scooped up by another team.
Your Harrison example might be one where the injury isn't so severe that he needs to be on waived/injured, so, the team is holding out hope that he'll return before preseason ends. It's just so difficult to say for sure because this team is so tight-fisted with player injury information. Erik Scalavino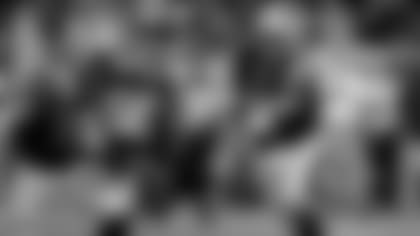 It's the preseason. Why not give it a shot with [Tim] Tebow filling in for Wes Welker and send him out in a new role as a short and medium range receiver. I believe that he might turn out to be a pretty good catch-and-run receiver. Thank you for taking my question.* *Anthony Pugliese
You're most welcome, Anthony. As I've said countless times before on this subject, I firmly believe the Patriots have other plans for Tebow besides quarterback, but I don't think they were going to show us what those plans were during training camp, when entire practice sessions are open to the media and public. They'll start doing that now, when the window to view practice is truncated and limited to media only, and they'll do it once the media is out of sight for the majority of practice. I have no idea if Tebow can catch a pass. I've never seen him do it, but I know he's a talented athlete, and I'd love to see Bill Belichick and Josh McDaniels, the offensive coordinator, unleash Tebow in a unique way. Erik Scalavino
Brandon Spikes appeared to be rushing the passer against the Bucs much more than usual. Is this something the defense has consciously added in practice? Might this be a sign that Spikes may get his wish to become a three-down player?* *Shawn M.
No more than usual, I'd say. Perhaps you saw Spikes have more success in getting to the QB, but I've seen nothing to suggest that Matt Patricia, the defensive coordinator, is doing anything vastly different with Spikes than last year. It would certainly be good for the defense if Spikes were capable of being on the field at all times and making plays. If that's Patricia's and Belichick's plan, however, they're not going to let on during the preseason. Erik Scalavino
What's up with [Aaron] Dobson? He didn't play with the first team nearly! I don't think that is because of falling behind in the depth chart. Maybe he played enough versus the Eagles, or they thought that Tampa was very good defending the deep threat. I don't know, and I'd like to see what you guys think. GREAT, GREAT WORK!! Genaro Abdala
A reporter asked this very question in Bill Belichick's day-after-Tampa conference call. So, instead of taking our word for it, why not get your answer straight from the horse's mouth. Here's the exchange verbatim:
"Repoter: Aaron Dobson only got a few early snaps with Tom Brady last night. Was that something to do with [Dobson] or more just a byproduct of trying to work in a lot of guys in at that position?
BB: I'd say the latter. If the players who played had a different number of plays or participation, then we probably could just substitute his name for somebody else's name and say, 'Well, how come this guy didn't get as many plays?' I think when it all turned out that we got a lot of plays and we threw a lot of passes in the second quarter, we possessed the ball a lot in the first half and ran almost 50 plays. We got a lot of snaps in the first half and we also got a lot of snaps in the second half. I think we got pretty good – everybody got a pretty good amount of playing time. You can't control what's going to happen on those plays – how many opportunities guys are going to get, where the ball's going to go and so forth. But we had a lot of guys with a lot of playing time at that position and that's good. They got it this week in practice, got it the week before against the Eagles, so we'll just keep evaluating the whole group. I think they all got a pretty decent amount of playing time, I mean the guys who played a lot, it was fairly evenly split up." Erik Scalavino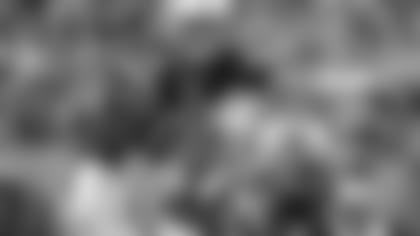 Why not dump both [Ryan] Mallett and Tebow, and get one accomplished veteran to back up Brady so we would have a real chance to make playoffs if the franchise QB is out?* *Jake L.
Okay, so, just cut Mallett and Tebow, your two backup quarterbacks, and sign… who, exactly? Accomplished veterans who are sitting around on their couches this time of year are retired and not worth reclaiming from the scrap heap. Now, if your idea is to trade for a better backup, fine. But don't expect the other team to accept Mallett and/or Tebow as a fair swap. Any team worth its salt would ask for something more valuable in exchange for a precious backup QB, so, you'd better be prepared to part, most likely, with a young player with potential. Because that's what it would take to get what you desire. Erik Scalavino
When coach/GM BB makes a draft pick which is in-line with general projections, the player almost always becomes a contributor if not a playmaker. But when BB goes outside the box, and gets guys like Cunningham or T. Wilson in the second round, he gets – what they are really worth. And I have no clue as to why BB makes such risky "value" decisions. Do you? Ben Coleman
Sure, because Bill thinks he sees something in those players that others don't. I would argue that it worked for a guy like Logan Mankins, whom many were surprised was selected in the first round. It also seems to have paid dividends in the form of Matthew Slater, a solid person on and off the field and a perennial co-captain of the special teams.
By and large, though, your point is valid. Such gambles fail more often than not, and I'm speaking in general here, not necessarily about Belichick in particular. There's a reason, after all, why a consensus forms around a player, one way or the other. Erik Scalavino
Hey guys, love what you guys do. Anyways, I just learned that Devery Henderson was released. Do you think it would be worth it to give him a tryout? Connor Furu
Sure. Why not. I'm sure the Patriots personnel department is doing is due diligence on Henderson as we speak. They leave no stone unturned. Erik Scalavino
Pats fan stuck in Colts country here. Any chance the Pats would try and bring in Kerry Rhodes? He is still pretty young, talented and cheap. It could allow [Devin] McCourty to go back to being a CB. Also, any approximate ETA on [Armond] Armstead? Any feel for if he will make it to the field this season? Julie Anacker
I doubt it, Julie. I won't say "no chance," but it seems they're happy with what they have at safety at the moment. Besides, I don't think moving McCourty back to corner full time is what's best for this defense. He seems more suited as a safety.
Sadly, no new info on Armstead, although he did make a brief appearance as a spectator on the sideline at a recent training camp practice. That's a somewhat encouraging sign that he's at least able to be up and about. In my mind, though, I've discounted Armstead for this season. My guess is he'll wind up on IR or possibly IR/DFR or NFI, and if the young defensive tackle does play at all, it will be a pleasant surprise. He's just so far behind all the other players at his position right now, it will be very difficult for him to make up all that ground this year. Not impossible, just difficult. Erik Scalavino
Today is my son's ninth birthday and for his birthday he wanted to go to the New England Patriot's game. We could only afford a pre-season game, but that didn't matter to him. He is so excited. I need your help making this day even more special. I know it's short notice, but we will be sitting in Section 116 Row 36 seats 11-14. If you can post a "Happy birthday, Topher" on the screen or show him in any way how special he really is, it would make this day the ultimate. I appreciate you reading this. Warm Regards, The Snyders
[Note: this letter was sent Aug. 16] Snyder clan, we at PFW don't have control over what goes on the video boards during games at Gillette Stadium. But what we can do is post your nice letter here in this space. And we certainly hope Topher enjoyed his birthday at the Tampa Bay game. Erik Scalavino
In the aftermath of "knee-gate," as I'm calling it, a debate popped up. When [Tom] Brady went down in 2008, my coworker believes he came back in the game for a few plays. I don't think so. Care to clear the air? William Andrews
Be happy to, William. You are correct, sir. Brady was helped off the field after that injury and did not return to it until 2009. *Erik Scalavino