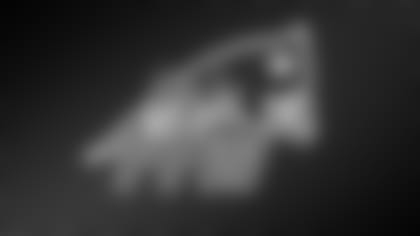 Do you attribute Stevan Ridley's benching against the Texans simply due to the fact that he has had an issue fumbling, or do you think there may be an issue with the coaches in the way that he has handled the fumbling problem (i.e. has he not taken well to the coaches response to his fumbling)? While the team obviously cannot afford costly turnovers, can they afford to have their most talented back kept out of games? Also, at what point do we see Kyle Arrington get benched? He is constantly getting burnt and despite what some think as him having a decent year, I don't see it.*
*Gary Goldstein
No question, Ridley was inactive at Houston because of his fumbling problem. I don't think it had anything to do with how he behaved with his coaches. I was a little surprised by it, but until he proves he's cured his issues, we could see Ridley as a spectator more often.
Arrington has struggled mightily, too, though mostly when he's been forced into a role on the outside (he's better suited as a slot corner, where he's also been somewhat inconsistent this season). Rookie Logan Ryan has shown much more promise as an outside corner, but with the secondary as banged up as it's been this year, I don't think the team can afford to "bench" Arrington for very long, if at all.
Erik Scalavino
Is there any hope of Kevin Faulk coming in and tutoring the backs in ball security up to and including wearing a sleeve like he did in his days? David Adams
You're not the first person to suggest this, David, and it certainly makes sense. Faulk was a notorious fumbler at the beginning of his NFL career, but was able to fix it and became one of this team's most reliable ball handlers as he got older. It seems the idea has been discussed internally with the football operations folks, as Faulk's appearance at the team hotel in Houston last weekend indicated. Other than that circumstantial evidence, however, we have no official word that Faulk is taking an active role with the team in this regard.
Erik Scalavino
Hi Guys, Long time Patriots fan stationed in Colorado with the Army. First-time question to PFW: Do you think next season we could get a good trade for Steven Ridley from a team that would accept his problems holding the ball for a LB that can cover TE's or a strong DB to compliment Aqib? Thanks!*
*Lawrence Breault
Looking to next year, do you think it's time for the Patriots to trade Ridley for a draft pick/ player and start looking to draft/trade for a new starting back? Ridley isn't trustworthy and he's been given many opportunities to bounce back. I think it's time to move on. Shane Vereen can carry the load for the moment. I think he can handle it. Abram Lobos
You guys need to give Ridley a bit more slack. We don't cry for Brady to be benched every time he throws a pick. A turnover is a turnover. Granted, Brady has more touches, but he's not getting violently knocked down by several people on every play either. Ridley will only get better, and he's a difference maker.
Ray Bolduc
As you can see, fans have strong and varied opinions about the future of Ridley. Lawrence, thank you for your service, but I'm afraid it's unrealistic to expect any of the other 31 teams in the NFL to "accept his problems holding the ball." His problems are, by definition, unacceptable. What general manager in his right mind would say, "Yeah, let's go after a guy who turns the ball over with such frequency." There will be no such trade. But if you can find a linebacker in this league who is capable of covering a tight end, let us know. You'd be the first. Many have tried and they just don't seem to exist.
Abram may have gotten it right: Vereen is the new main man at tailback right now, but I wouldn't be at all stunned if that position is targeted by New England in either free agency and/or the draft this spring. But there's also some validity to what Ray suggested. Ridley is a talented player, just like Faulk was, and it might be premature to part ways with him now. I don't think his days with the Patriots are numbered just yet.
Erik Scalavino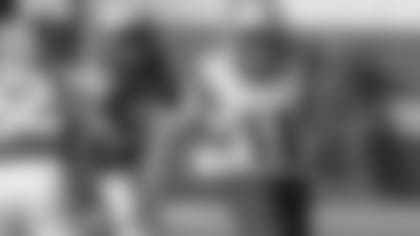 Seeing that this is a contract year for [WR/PR Julian] Edelman, are we going to do the right thing and sign him to a contract now or are we going to let him walk like we've done with all the other receivers that [QB Tom] Brady has established a trust and confidence level with? I think Edelman has proven he's a valuable asset to the team.*
*David Whatley
I agree, Edelman has had his best, most consistent season in this, his fifth year. And to think, the Patriots nearly let him walk via free agency last offseason when they waited till the very last minute to re-sign him. My guess is, the club was concerned about Edelman's frequent injuries in each of his previous seasons, but he's more than proven himself worthy as both a receiver and punt returner when healthy and contributing on the field. I don't think they'll let him get away when his contract expires at the end of this season. I expect the Patriots to re-sign Edelman at some point in the near future to a long-term deal, maybe three years or so. Erik Scalavino
What do the Patriots need to do to start games strong? Every game it seems the first drive will be 3 and out and then the Patriots will play poorly first half, rally second half for the win. How can they fix this? Alex Marr
I watch the film every Monday, Alex, for my After Further Review feature on patriots.com, and what I see in most first halves of play is a New England offense that isn't always executing sharply. Then, in the second half, they somehow knock off the rust and get going. I'm not sure how this can be fixed, other than for each individual to try to focus more on his own assignment. Sounds simplistic, perhaps, but there really isn't much more to it than that. It's not like the Patriots are putting better players on the field in the second half. It's the same guys – the team's best – in both halves, they just need to be more mentally focused in the beginning and not use a deficit on the scoreboard as motivation to play better.
Erik Scalavino
When a player is placed on IR, is he ineligible to return all year? Just wondering about the playoff availability of players like Wilfork and Mayo if the Patriots make a deep playoff run. Do their injury recovery times even make it possible that we could see them if they are eligible to return for playoffs?
Cara Nordstrom
Good question, Cara, but no, when a player is placed on injured reserve, his season is over. He is not eligible to return to action until the following spring during organized team activity and mini-camp practices. The only exception is the injured reserve/designated-to-return category, which went into effect in 2012. Under this new rule, each NFL team can place one player on what is essentially a "temporary" IR for that season. I won't bore you with all the minutiae of the rule, but suffice to say it certainly is a welcome addition to the league.
New England already used their one IR/DTR designation for 2013, on running back Shane Vereen, and the guys in particular that you asked about – d-tackle Vince Wilfork and linebacker Jerod Mayo – were injured after the fact. Their injuries were severe enough that it wouldn't have mattered if New England still had the option. Their seasons would have been over regardless. But had there been a glimmer of hope that either could be healed before the end of the regular season and the Patriots still had their IR/DTR, they almost certainly would have exercised it on one of those guys.
Erik Scalavino
Is this the best job a Patriot coaching staff has done since Brady went down and Cassel took over?
Bill Leary
Yeah, that was a pretty good effort by Bill Belichick and his staff in 2008, and they're doing an even better job, I think, this year. The NFL's Coach of the Year honor goes to one man, the head coach, but I think it should be split among the entire coaching staff. Belichick's assistants have done a tremendous job this year adapting to the adversity they've faced on and off the field. As we near the end of the season, I have to believe that Belichick is a contender to win the award, although he just might lose out to a former Patriots coach – Seattle's Pete Carroll.
Erik Scalavino
Hi PFW, 15-year Pats fan from the UK. My question is about Dane Fletcher. In 2011 he had a pretty darn good year for our 'D', I was really looking forward to watching him play last year but he got hurt in the preseason. This year he's slowly been getting back in his stride and it really started to show against Denver. What did you think of his performance in that game? How can you see him being used with all the injuries we've had? And do you think there's a chance he could continue to make a difference for us down the stretch in that front 7?
Mark Smith
I've always liked Fletcher, too, since he got here as an undrafted rookie in 2010. He's athletic and more of a natural playmaker than, say, Dont'a Hightower, a first-round pick who has yet to play like one. Fletcher is smaller and quicker than Hightower and Brandon Spikes, which makes him more suited for defensive play in the NFL nowadays, when teams are forced to match up with speedier, smaller offensive players. I think Fletcher's going to remain with the Patriots for the foreseeable future and will continue to expand his role on the defense, perhaps moving up to a starter's role eventually.
Erik Scalavino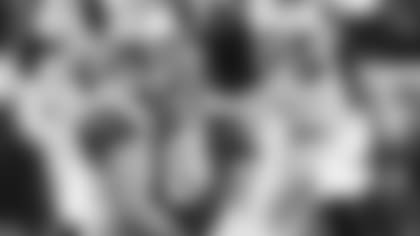 Why is the receiver position so erratic week to week? One week it's [Danny] Amendola and [rookie Aaron] Dobson then [rookie Kenbrell] Tompkins and Edelman the next. Also when is [rookie Josh] Boyce going to get a chance to prove his worth, instead of just being a bench warmer? Love the work you guys do.*
*Ozni Rhodes
Some of the lineup inconsistency at wide receiver has been due to injuries. Some guys have been available, some haven't, and that formula has changed from one week to the next. It's also been a matter of game plan scheming (older, more sure-handed guys like Edelman and Amendola were more reliable in no-huddle drives, for instance). Boyce may start to get more of a chance in the final month of the season with fellow rookies Dobson and Thompkins dealing with injuries that sidelined them against Houston (Thompkins was lost early in that game, while Dobson was inactive).*
Erik Scalavino*
Hi. I've seen Vince Wilfork on the sidelines during some games. How much can he and does he still contribute to the game? Is it common to have players done for the year still on your sidelines and in meetings? Also, if I ever get a chance to go to a Patriot's game in person I would never leave during the game! I can't believe fans give up on them. How does the fans' leaving a home game impact the players? Thanks.
Ellen Cole
Yes, Ellen, it's quite commonplace for players on season-ending IR to remain at the facility and even on the sideline during games. Not every injured guy does this, but ones like Wilfork – a team co-captain – often do. Their presence is beneficial in meeting rooms, at practices, and at games because it gives younger, less experienced players a peer to help them, as opposed to just a member of the coaching staff to whom they might not relate as well. It also sets an example of how a professional athlete should behave even when he isn't available to play for his team.
And good for you! Unless you have a valid excuse for leaving a game early (illness or other family emergency), you should never cheat yourself out of the experience of seeing a sporting event in person in its entirety. You never know what kind of play you'll miss seeing. I've never asked a player how he feels about seeing fans leave the stadium en mass during a game, but I'll bet it's demoralizing. Maybe some guys would use it as motivation. Good question… I'll try to ask some players next opportunity I have to speak with them.
Erik Scalavino