Note: Due to the fact that we will be in Houston next week covering the Super Bowl with multiple daily updates on Patriots.com there will not be an Ask PFW posting on either of the next two Tuesdays. We hope you check in frequently and enjoy our daily coverage of both the Patriots and the Panthers as we build up to and reflect on Super Bowl XXXVIII over the next two weeks. We will return to answer all your Ask PFW post-Super Bowl questions on Tuesday, February 10th.
Tedy Bruschi went limping off the field in the last of the game... Is he okay? What happened? There was nothing about him in any of the articles. Thanks.
Sue Maher
Hyannis Port, Mass.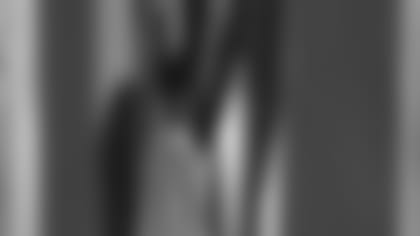 ]()
            As is generally the case with injured Patriots players, very little information is available on the Bruschi's right leg injury. "We will have to take a look and evaluate that," Patriots Head Coach Bill Belichick said on Monday when asked of the injury. "He didn't finish the game. We will see how he is and we will update you on that as soon as we know something." Since there is a week off between now and the Super Bowl the team will not have to issue an injury report this week. Don't expect too much more information on that front until next week sometime.  

Andy Hart
In the AFC Championship game, what happened to Daniel Graham, was he inactive or did Fauria get the nod since he Graham had been dropping so many passes of late. Or was he used only as a blocker?Incidentally, Fauria dropped a sure touchdown this week which would have blow the game wide open.Go Pats!
A.L. Garfield
Cape Elizabeth, Maine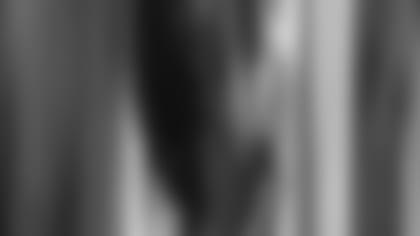 ]()
            Graham was active and made a number of good blocks in the running game to help contribute to Antowain Smith's 100-yard performance. Christian Fauria was the team's number one tight end all season, starting 14 of 16 games played. Graham was inconsistent throughout the season catching the ball, the knock on him over his first two seasons, and had two key drops against the Titans. And you are right, Fauria did have two drops in the game, including a sure touchdown. But expect both players to be key contributors in the Super Bowl in the passing game, run blocking and pass blocking. They are just one of the many parts of New England's varied offensive attack.  

Andy Hart
I have been a season ticket holder for thirtyyears. I was not picked in the last lottery. How do I find out if I won on the lottery?
Joan Giles
Marlborough, Mass.
You can go on Patriots.com and use your account number and zip code to see if you were selected in the ticket lottery.
Andy Hart
I would like to know if the logo for the Patriots is of a minuteman ??? Someone told me it was of Elvis.....how crazy !!!!!
Sue
Sutton, Mass.
According to a description in the team's media guide, the logo is a "streamlined head of a minuteman." It was unveiled to go along with a new color scheme and uniforms on March 31, 1993. But the logo does resemble Elvis Presley, a completely unintentional occurrence, and that has caused many in the media and fans to call the logo the Elvis head logo.
Andy Hart
Who was the Patriots starting quarterback in the 1986 SuperBowl game against the Chicago Bears ??
Glen Tuttle
Melbourne, Fla.
Tony Eason started in Super Bowl XX against the Bears but threw just six passes, all incompletions, before being relieved by Steve Grogan.
Andy Hart
During the conference championship, there were a couple of shots of Romeo Crennel doing a dance where he frantically swept his arms to the side and swiveled his hips. Did he make this up himself? It looked a lot like a hula. Was he trying to make the team feel as if they were all at Hawaii in the Pro Bowl? Will there be a video coming out? Or was he perhaps just trying to direct the defense? Or make Peyton think he was directing them?
Andrew
Orange County, Calif.
I guess Patriots Fever has hit full strength when fans are looking for Romeo Crennel dance videos. Andrew, I don't know exactly what you are referring to but I think you were mistaking some of Crennel's defensive signals for a dance. Crennel goes through a great number of visual antics before plays and I assume you just happened to catch some of his more expressive gestures.
Andy Hart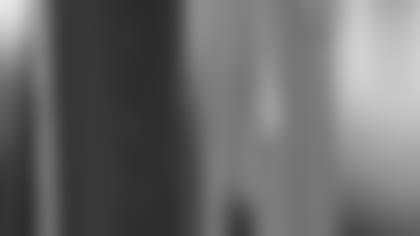 ]()
            **When Coach Belichick says he gets much more from the coach's game films than watching a game on TV, what does he mean? Are the coach's films all the TV shots taken by the TV crew, not just those shown on the TV, or are they some other films?**  

J. Goldfinger
Queens, N.Y.
Coach's film is specific footage taken by the team's video department. The video is taken from a high perspective, one view from the sideline and the other from the end zone. The footage is then broken down in specific segments such as down and distance, formation, etc. The coach's film allows the coaches to watch the game almost as if it were a diagram in motion, seeing each play develop and the individual contributions of each player as well as what the other team is doing. The teams swap the tapes after games so that all the teams are able to obtain the coach's film footage they need to prepare for the other teams in the league.
Andy Hart
Over the 16 game regular season, the Patriots recorded 3 shutouts. I thought that was pretty special, but I have not read anything about it. I tried to look up the stats, only to learn that Canton had a bunch of them in the 30's. What is the recent history of team shutouts for a season?
Lauren Hughes
Deptford, N.J.
The Patriots set a team record with the three shutouts this season. It is impressive, but not unprecedented. As you referenced, the real shutout records date back many decades. A franchise in Pottsville (1926) and the New York Giants (1927) hold the record for most shutout games won or tied in a season with 10. Akron holds the record for most consecutive shutout games won or tied with 13 straight in 1920-21. In more recent times, the Tampa Bay Buccaneers recorded two shutouts in each of the last two seasons and the 2000 Baltimore Ravens registered four. The 1985 Chicago Bears posted two shutouts in the regular season and then another pair of shutouts in the playoffs on their way to Super Bowl glory.
Andy Hart
The first ??? is do you answer all ??? submitted or do you select random? With that being asked, I have a repeat ?????, where does Coach Belichick's sweatshirts come from? Does he carry his own line of sweats? Thank you
Laura Moulton
Rutland, Vt.
First off, we don't answer every question. We get many repeat inquiries within the hundreds and hundreds of questions that we get in a given week. So we just pick a sampling of the questions to answer and post. As for Belichick's clothing, it is all made by Reebok and issued through the team and Reebok's line of NFL Equipment. You can purchase most of the merchandise at the Patriots Pro Shop or online at Patriots.com.
Andy Hart
Who was number 89 on the patriots in 1966 ?
Rob
East Boston, Mass.
Patriots team Hall of Fame defensive end Bob Dee wore number 89 in his eight seasons with the team from 1960 through 1967. The number is one of seven that have been retired by the team. The other uniform numbers that have been retired by the franchise are 20, 40, 57, 73, 78 and 79.
Andy Hart
What teams are selected to appear on Monday Night football? Is it based on strength of schedule or team's record?
Stephen Towne
Nashville, Tenn.
The Monday Night Football matchups are selected in combination between the league and ABC. Generally the network tries to match teams that will make for interesting games. Some of that has to do with the two teams' success the previous years, but can also deal with natural rivalries, coaching changes and other story lines or just general fan interest.
Andy Hart
How Many first-round picks do the Patriots have on the 2004 Draft?Thank you!
Marcio Vieira
Stratford, Conn.
The Patriots have two first-round picks in April's draft. The first is number 21 that the team obtained in a draft-day trade with the Baltimore Ravens last spring. The other is New England's own pick which will either be 31 or 32 depending on the results of Super Bowl XXXVIII.
Andy Hart
Has there been a Pat's player named Gerrick McPhearson Sr.? I couldn't find any bio's on him. Are all players listing in the Pat's alumni section?
Linda
Columbia, Md.
No player by that name ever played for the Patriots in a regular season game according to the team's all-time roster. It could be possible he is another in the long line of guys who played either in the preseason with the team or maybe participated in a training camp or tryout. Yes, all the players are listed on the web site's alumni roster except for the active players who are obviously listed on the active roster.
Andy Hart
I am 7 years old and I have a Patriots shirt with Number 11 on it. Who had #11 on the team?
Jacob Birenbach
Arlington, Mass.
Jacob, I don't think you know how much this question hurt PFW Assistant Editor Paul Perillo. Paul was a big fan of the player who wore that jersey, he was even known to throw on the old number 11 back in his days as just a fan of the team. How quickly fans can forget, although to be fair to you a year or two at your age is like a lifetime. Anyway the answer to your question is Drew Bledsoe. He wore number 11 for each of his nine seasons (1993-2001) in New England. Bledsoe now plays for the Buffalo Bills.
Andy Hart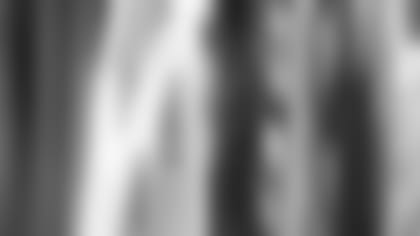 ]()
            **Ted Washington was acquired via trade, correct? Was he signed to a 1-year deal? What are the plans for after this year if that is the case, him missing out of the line-up next year will be a huge void in what other wise looks like a great unit.**  

Mike Austin
Lewiston, Maine
Washington was acquired in a trade and therefore the Patriots assumed the remaining year on his contract from the Bears. The prototypical nose tackle has a salary of $1.65 million for this season and as a 35-year-old, 13-year, 365-pound veteran, may be looking to sign his final NFL contract. He has fit in well with the New England defense and seems to enjoy the organization and his teammates, but in the end it will probably come down to money. If Washington looks for dollars that are beyond the value Scott Pioli and Bill Belichick place on him then he will be gone. But if they can stay in the same ballpark in terms of money, I don't think there is any question he will be back.
Andy Hart
Tom Brady was in the Pro Bowl the year they won the Super Bowl and he was also Super Bowl MVP. The conventional wisdom is that he's playing better this year. He's beaten Manning twice and McNair twice, and his team has the best record in the NFL. And yet he and the team seem to have received very little recognition this year. I wish you could explain how the Pro Bowl and Conference MVP's are selected. Brady has beaten all the Pro Bowl quarterbacks in the AFC every which way possible.Brady wins, the Pats win and sometimes I feel like I'm the only one who cares.
Believe me you are not the only fan who thinks Brady and the Patriots don't get the attention they deserve. But they are in the Super Bowl now and you will have two weeks to bask in the national attention cast on the team and its quarterback. The Pro Bowl voting is divided three ways between the fans, the players and coaches, so you and other Patriots fans can share a little bit of the blame for not sending Brady back to Hawaii. The MVP on the other hand is voted on by a committee of sports writers of the Associated Press. But in the end it wasn't Brady who beat McNair and Manning twice this season. Just as Bill Belichick and most coaches would want, a solid all-around team effort has keyed New England's success all year long. Offense, defense and special teams have all contributed to the success that has Brady and the rest of the team in their second Super Bowl in three seasons. It may not be as exciting as having a single star with unbelievable numbers, but it's the truth and it may bring a second Lombardi Trophy to Gillette Stadium.
Andy Hart
In what year did the Pats name change from Boston Patriots to New England Patriots?
Nathan
Moosup, Conn.
The Boston Patriots became the New England Patriots when the team moved into Schaefer Stadium in Foxboro, Mass. for the 1971 season.
Andy Hart
When the quarterback kneels to kill the clock, does it count for anything in the stat column?
Shawn D.
Aberdeen Proving Grounds, Md.
The play counts as a rush for (generally) a one-yard loss for the quarterback and the offensive team.
Andy Hart
This is in response to a question posted on 1/13."I was wondering why they call the rankings going into playoffs "seeds". I've asked numerous people and no one has been able to supply a reasonable answer.LMLOrlando, Fla."The origins of "playoff seed" are directly tied to the visual shape of a playoff brackets which are also referred to as a "playoff tree". Teams entering playoffs are "seeds" that through winning would grow and fill out the playoff tree. It also symbolizes the new beginning that the playoffs create. Every team is 0-0 when the playoff start, etc.
Cree Frappier
Little Compton, R.I.
Thanks for the expanded answer Cree. By the way, good thing you didn't accidentally swap the C and the F when you typed out your name.
Andy Hart
Hi, I have a stupid girl question :)...what color are Tom Brady's eyes? LoL I can never tell in pictures. Thanks! GO PATS!!!
Jess Long
Attleboro, Mass.
Jess, I asked Tom for you and he said he wasn't sure. Without gazing into his eyes for too long I came my own observation that they are somewhere between green and blue. For a more exact answer I guess you will have to hope that some day you will be close enough to look into Tom's eyes and judge for yourself.
Andy Hart
Is there any chance David Patten is able to play, if we get passed the Colts this weekend?
Ryan McLaughlin
Baltimore, Md.
No. Patten is on injured reserve and by rule can't play again this season.
Andy Hart
From last season to this season, Tedy Bruschi had four consecutive interceptions returned for touchdowns. I know that this is probably a Patriot's team record, but is it an NFL record?
Marco Galli
Yorba Linda, Calif.
It is an NFL record. Bruschi is the first player ever to return four-consecutive interceptions for touchdowns.
Andy Hart
Who was the first quarterback for New England Patriots?
Nisarg Patel
Chelsea, Mass.
Ed "Butch" Songin was the quarterback of the Boston Patriots from 1960-61. In two seasons he completed 285-of-604 passes for 3,905 yards with 36 touchdowns and 24 interceptions.
Andy Hart
They always talk about Bill Belichick's ability to game plan before every game. No disrespect to him, I'm a big Pats fan, but I'm just curious, what does he do so different that no other NFL coach does?
Enrique Soto
Orlando, Fla.
Just like many other jobs, coaching isn't an exact science. Belichick is widely regarded as a defensive mastermind who has the ability to look at games in a very different light than others. Talking to players, they say that the way he looks at film is a unique perspective that opens their eyes to some different things on the football field. Belichick is also widely considered to be the best game plan coach in the league today. Since his days of breaking down film with his father at Navy, Belichick has been able to look at an offense and come up with a way to stop it. I'm sure if there was a way that Belichick could put his finger on what he does to bring success he would right the book on coaching and make more money than he ever will on the sidelines. But just like others in the long line of coaching geniuses or legends like Vince Lombardi, Don Shula, Tom Landry or Bill Walsh, the unique makeup of Bill Belichick allows him to be successful in who he is and probably can't be copied or duplicated, a lesson Belichick learned in his early days as a head coach with the Browns when he might have tried too much to be like his previous boss, Bill Belichick.
Andy Hart
I was wondering what happened to J.R. Redmond this season? During the 2001 Super Bowl run he made some of the most important plays in the history of the team. I would hate to see him not get another chance.
Sean MacMillan
Bangor, Maine
Redmond was cut by the Patriots during training camp on Aug. 24. He signed with the Oakland Raiders late in the season and played in one game for the team, carrying the ball nine times for 30 yards and catching one pass for six yards.
Andy Hart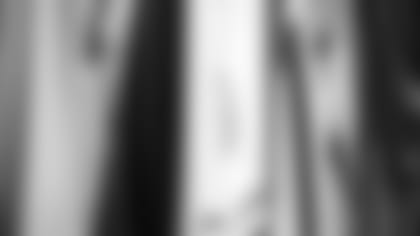 ]()
            **If the Patriots decide to franchise Woody will it be as a center or as the guard he played all year.  I believe and you can correct me if I am wrong, that a guard franchise would save the Patriots some money.  Do you know what the difference would be?**  

Kainne Hansbury
Medway, Mass.
There is only one franchise number for offensive linemen, that includes all players—centers, guards and tackles. This year the franchise number for offensive linemen was $5.734 million. While that number will change for next season, it is unlikely the Patriots would be willing to give more than $5 million to the guard/center. If the team did franchise Woody there is a chance it would be for the purpose of trading the 2002 Pro Bowler, much like the team did last spring with safety Tebucky Jones. With Woody, now on injured reserve with a knee injury, looking to get paid like an elite offensive lineman it is very possible that the former number-one pick out of Boston College has played his final game in a New England uniform.
Andy Hart
Who do you think is the most outstanding Patriots rookie this year?
Scott
Upton, Mass.
Scott, I think that is a good question and would say it might be a toss up between Dan Koppen and Eugene Wilson. Both have stepped right in as starters and seem to have fit in almost perfectly within their respective units. Koppen started 15-of-16 games on an offensive line that did a respectable job protecting Tom Brady and has come into its own opening up holes for Antowain Smith in recent weeks. Wilson also started 15-of-16 games, his coming at free safety. He finished the year with 66 tackles, four interceptions and nine passes defensed. In the end I would give the nod to Wilson for the fact that he probably plays a tougher position, one that he had never played before. As a cornerback Wilson stepped right in and became a key figure in a defensive backfield that led the NFL in passes defensed and made life very difficult on opposing passing games.
Andy Har