Well now that most of us can stop declaring that we need to jump off the tallest building since our beloved Patriots have snapped that nasty little losing streak, let's keep in mind that they were never soundly beaten, and could have won all 3 contests with a few breaks. I really believe the defense is, although giving up lots of yardage, just like last year, is not giving up the number of points that type of yardage would indicate, being 32nd overall and 20th in points allowed. I really liked what I saw tonight, and last week from the defense, particularly Carter, Anderson and Ninkovich. It really is nice to see some pass rush, which seems to make the whole defense look better. Is there some lingering problems with Jerod Mayo, as he seems almost invisible this season, particularly after his injury earlier in the season? I love your weekly question and answer segment. Never miss it. Thanks from Northern Canada!
Michael Jewis
Clearly a pass rush can be a big boost to a defense. But I don't think that the coverage players - especially given the makeshift nature of the secondary in New York - played too badly either. They still gave up pretty big yards, but they held it together for the most part and fought hard. I thought Carter would have a big year and was disappointed when he was a bit slow out of the gates. But he's come on over the last month and is having an impact with nine sacks through nine games. On the other hand, Mayo has not had an impact all year. I also expected him to have a big year in the switch to the Will spot in the 4-3. It hasn't played out. He did return rather quickly from a reported MCL injury. A similar scenario played out in 2009 and he was admittedly not the same player in his action after returning from the injury. Could that happen again? Sure. But if he's on the field, I tend to simply expect him to get the job done. I've been a critic of Mayo's lack of plays over the last three-plus years and continue to feel the same way. He's a solid player, but is not an elite, game changer. Healthy or not, I've resigned myself to that fact.
Andy Hart
I love reading PFW each week. There was a call during the Patriots vs. Jets game that completely baffles me and I'm hoping you guys can shed some light onto this. So the play was Gronkowski's TD that was reversed because they caught him stepping out of bounds during instant review... and of course, we all know if you step out of bounds, you can't be the first to catch the ball. Anyway, so on that play, there was a flag thrown against the Jets, but the Patriots declined and opted for the TD. When instant replay reversed the TD, shouldn't the flag have superseded? -- or at least be a replay of downs since there would be two flags on each team? Instead, it was only the Patriots who got penalized 5 yards, making it 3rd and 16 for them. Do I smell a loophole in the new rules here?
Austin Chase
The flag for illegal contact on the Jets was "picked up" because Tom Brady was deemed to have been outside of the pocket when the contact occurred. By rule, there is no illegal contact when the passer is out of the pocket. Now, the real question here is whether Brady was in fact out of the pocket. The NBC replay showed it to be very, very close. Anyway, that was the reason the Jets were not penalized and Gronkowski's was the only foul on the play.
Andy Hart
I know it's a bit early to talk potential offseason roster movements, but I notice DeSean Jackson was inactive for the game with AZ due to a missed meeting. Apparently this has annoyed him and shows there is some serious friction between the 2 sides. If he's available we have to get the deal done. Genuine speed receivers like him are hard to find and he's a proven deep threat. He'd give us something that teams would have to game plan against (And he's clearly a better option than Price as a potential No.1, but could make a heck of a No.3 with Welker as a No. 2)
Anthony Pearson
Seeing us struggle now that we have no deep receiver threat, will it be time to splash the cash in free agency on someone like say DeSean Jackson?
Mark Bennett
There is little doubt that Jackson is an immense talent and proven NFL playmaker. He's not happy with his contract and clearly felt slighted that the Eagles spent a ton of money this summer and none of it went to him. But Jackson is also a guy with a questionable character who's had some issues. He has elite speed but not great size. He's a big-play guy with an 18.1-yard career average. He averaged 22.5 a catch last year. He can make plays as a returner. But he's also never caught more than 62 passes in a season or scored double-digit touchdowns. Some of that has to do with his quarterbacks and would improve playing with Brady. But I'm not sure I'd be looking to pay Jackson truly elite wide receiver money. I don't think he's a true No. 1 receiver. At the right price, I'd love to see him in New England. But I wouldn't break the bank to sign him. And would the Patriots really be able to afford to re-sign Welder this offseason and sign Jackson? I don't think so.
Andy Hart
What is going on with Dane Fletcher? I know he has a thumb injury, but come on! He has missed the majority of the season because of an injured finger. The Patriots should go to him with an ultimatum. He can either play through the pain, get cut or have it amputated. It is absolutely ridiculous he can miss all sorts of games and practices with this relatively minor injury...
Kyle Volo
The only thing that I think is ridiculous is this email. Do we really think that a second-year undrafted free agent is dogging it? That he's faking an injury and wouldn't rather be playing? For the record, Fletcher has only missed three games in a row with the thumb injury. He played through it prior to that, with a cast on, in six games. I assume that it either got worse or for it to get better he had to have surgery on it. That was a small step back likely in the hopes of taking a step forward later in the season. Regardless, I'm rarely in the business of questioning guys' injuries. And I'm certainly not questioning his now. When he's healthy enough to get on the field I think you'll see Fletcher back on the field. OK, tough guy?
Andy Hart
Just wondering how many draft picks do we have coming this year?
Joe DeRosier
As of right now the Patriots have the following draft picks for next April's draft:
1st Round
1st Round (from New Orleans)
2nd Round
2nd Round (from Oakland)
3rd Round
4th Round.
The team traded away its fifth rounder (Chad Ochocinco), sixth rounder (Tracy White) and a pair of seventh rounders (Randy Moss, Jarrad Page). So unless much changes, New England will have a quiet second half of draft weekend.
Andy Hart
Hey guys, love the work you do. I think we should trade Jerod Mayo and a first- or second-round pick to KC for Tamba Hali and the CB Flowers. Mayo isn't a playmaker he just makes tackles and we have two first rounders we could trade one and draft another MLB with the other one.
Joe Dabo
I would make that trade in a heartbeat, Joe. I just don't think that Scott Pioli would for the Chiefs. Hali is a consistent pass rusher who's gotten even better in the 3-4 over the last couple years. But he can also be productive as an end in a 4-3 front. Flowers is a solid young cornerback, with good upside. Even if Pioli wanted Mayo - who in some ways is similar to Derrick Johnson, who the Chiefs already have - I think you'd have to give up more than just No. 51 and one draft pick. In Hali and Flowers you are talking about two of the young, core players on the Kansas City defense. Why would they want to disrupt that for a guy that, as you put it, "just makes tackles?" I know it's fun to think up trade scenarios, I just don't think this one is very realistic. But keep trying!
Andy Hart
What has become of Shane Vereen? Given his size and college record I thought he would be the solution to the Pats ground game. Thanks.
Dewey Meteer
Vereen has been trying to play catch-up all season. He missed most of training camp with a hamstring injury. That allowed fellow rookie Stevan Ridley, probably more of a potential lead back, to get well ahead of him in the early development of their careers. Combine that with the returning veterans BenJarvus Green-Ellis and Danny Woodhead, as well as Kevin Faulk returning from PUP, and the second-round pick Vereen is well down the depth chart. Maybe we'll see him get a few chances at some point, maybe as a returner, but it looks like barring injury like he'll have to wait until next season to get much of a shot on offense.
Andy Hart
It was fun to watch the Pats take care of business on both sides of the ball against the Jets, but still have concerns with the O and the D. Chad Ochocinco made a play finally but it was on a horrible defensive lap by the Jets. I still think it's time to give Price or Slater a go at it- they can't do worse than what they are getting from 85. On defense both Carter and Anderson have been putting pressure on the QB, but without improved safety play we are in trouble against the better passing teams. Any good-err how about serviceable veterans left out there?
Mark MacLeod
I think the idea that Price is going to be some type of breakout contributor has kind of past. Clearly, as Michael Lombardi reported on NFL Network, the Patriots are still intent on Ochocinco being a legitimate contributor on this offseason this season. No matter how much we all call for Price to get his shot - and I've been leading that charge since training camp - I don't think it's going to happen. I also don't think there is much talent available at safety. I won't pretend to know every option out there, but according to those in the know that I've talked to there aren't a lot of options. Clearly the Patriots, like every other team, have passed on Darren Sharper. It may not be pretty at times, but it looks like the talent that New England has at safety is the talent the team is going to have to work with.
Andy Hart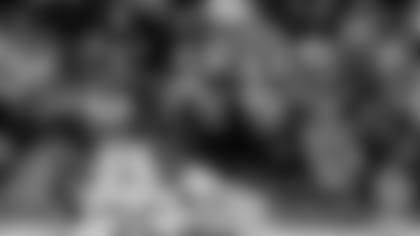 Hey guys, love what you do. Tuesdays suck for medical school but I always look forward to going home and reading this. My question is how many more years does G-Force (Rob Gronkowski) have left on his rookie contract? I ask because it seems like (except for last season) we let good players go after their contract expires. This kid has developed into one of the best in the league in his second year, and I hope that we can keep him long term. You think the front office will pay up for him to stay? Thanks.*
*R.J. Reynolds
It's funny you bring up G-Force, or Gronk as most people not familiar with the PFW lingo call him, and his long term future. The boys of PFW have discussed this issue quite a bit this season. He is already one of the best all-around tight ends in the game. He's in the league of Dallas' Jason Witten. He deserves to be in the Pro Bowl this coming February. He is in the second season of his four-year rookie deal. So technically the Patriots have two-plus years to worry about his next contract. Gronkowski is a fun guy who likes to enjoy his lot in life. I like to call him the team's frat-boy tight end. Given his production his agent, Drew Rosenhuas, will be looking for elite tight end money on his next deal. Witten himself signed a five-year, $37 million extension this September with a reported $19 million in guaranteed money. So if things continue in the direction they're going it's likely that Gronkowski will be looking for something north of Witten's deal, something worth $7-plus million a year with more than $20 million guaranteed. Will the Patriots be willing to pony up that cash? Would the team be willing to go to the tight end early to work out an extension, with him maybe leaving a little money on the table in exchange for long term security? Only time will tell, but Gronkowski's next contract will be another test for the Patriots front office. Though they are criticized at times for losing guys like Asante Samuel, they've also gotten things done with Pro Bowlers like Logan Mankins and Vince Wilfork. Here's hoping that Gronkowski ends up listed among the latter and doesn't end up putting on another team's uniform in a couple years. He's a great player who I'd like to see play in New England for years to come as the centerpiece of the offense.
Andy Hart
The Ask PFW inbox must be buzzing after the Pats defense roared back to life against the Jets on Sunday. Andre Carter's breakout performance, with 4.5 sacks, will probably be the talk of this week's column, but my question is about the new defensive players. It seems like I kept hearing new names whenever the Pats were on defense. Who are these new guys? Are they temporary fill-ins for injured starters, or are they staying? Does New England suddenly have a credible defense, and do you think it'll be consistently good from now on?
Ryan Pasquini
New England now has a defense that's working hard, has more confidence than it did a week ago and has been more competitive in the red zone in recent weeks. The new personnel is a mash of special teamers, undrafted rookies and other teams' roster castoffs. Some are injury fill-ins for guys like Brandon Spikes, Gary Guyton, Patrick Chung and Devin McCourty. Others are simply being given a shot in an undermanned secondary. They all got the job done against the Jets. Now the challenge is doing it week after week, even if there is more film on them and more accurate scouting reports. I think it's a bit of a stretch to say New Engalnd now has a consistently good defense, but an optimist might have a reason for hope given the efforts of the pass rush against the Jets. Carter and Mark Anderson are not new faces or unknowns. They're proven they can get to the quarterback in the NFL. If they can do that with consistency moving forward against some questionable quarterbacks on the schedule it could go a long way to helping the defense make positive strides.
Andy Hart
How pretty was that route by Chad? (The 15yd fade and out) Cromartie had no clue whatsoever that Ocho had cut to the sideline. Watching the replay, it was just so smooth and crisp. If he can get the no-huddle down I am, once again, very excited about his prospects this year, and hopefully over the next few.
Pascal Rawls-Philippe
Chad 85's "breakout" performance consisted of 2 catches on blown coverage. Can the Patriots please admit it was a mistake to get him? Thanks PFW, you guys are awesome!
Pat S.
Interesting that these are two diametrically opposed views of Ochocinco's efforts against the Jets. It seems like the team and Tom Brady think he can still be a contributor. Brady seemed happy with the catches on Sunday, even if the one when he stepped out of bounds clearly could have been a bigger play. I thought he had a chance to break the long pass for a touchdown, and that really could have given him and the team a boost. It may not have been a breakout game, but it was better than the five targets and no catches of the previous week. Right? He at least caught the ball. You have to crawl before you can walk. As for the Ochocinco trade being a mistake, it probably was at this point. Even if he starts contributing to the offense, he probably can't do enough to be worth $6 million. But New England can't undo the trade or the contract at this point. If Ochocinco can make plays down the stretch or into the postseason, then he can still be a positive force on the team. In the end his year might end somewhere between "bust" and "breakout." It may not what anyone hoped for or expected, but better than he was two weeks ago.
Andy Hart