I'm not sure if you should pretend that I am Chicken Little and yell the "sky is follow," but I am close to doing so. There are a number of problems with the Pats...i.e. lack of pass rush, poor and blown pass coverages, inability to make critical plays, Tom Brady not being TOM BRADY. So Chicken Little or no Chicken? Your thoughts?
Melvin Buford
Hate to be critical, but the phrase you want is "the sky is falling." But I get the point. Patriots fans are in a precarious position that's unfamiliar. With Tom Brady under center the team's season is still very much in the balance in early December. I actually think the players and coaches are in the same position. There are more questions than answers right now. Did we overrate this team's talent? If so, then the long-term hopes are probably not that good. If you can't win on the road and can't win against good teams you can't go to the Super Bowl. It's just not possible. Right now I wouldn't feel good about this team going to Indy to take on the Colts or taking on the Chargers anywhere in the postseason. Maybe things will change in the coming weeks, but right now I don't feel like this season is going to end where so many of us thought it would. The team is still atop the AFC East and will likely still make the postseason. Beyond that…well, we'll see.
Andy Hart
I'm certainly not giving up on this year. At least for now, the Pats are still in control of the division. And, to be able to just get in the playoffs we could make a run. Who knows? But, we've had some deficiencies exposed this season which must be addressed in the offseason. Our biggest need next season has nothing to do with athletes in the secondary. Nothing to do with a pass rush. Nothing to do with a playmaker as a third receiver. Our biggest weakness this year has been our poor coaching. We are getting out coached in every game. How many times has Brady had to burn a timeout because we don't have the personnel on the field or we are not in the right alignment? How many games can we not score in the second half? That's because teams are making adjustments on us at halftime and we are not reacting to their adjustments. We just keep running the same plays with mixed results. How many times have we guessed wrong on defense? Does anyone know how to tackle? In fairness, because of the success over they years, the Pats can't keep their great assistants. Everyone wants to hire the next Josh McDaniels. But, the organization really needs to address the coordinator positions next year if we are to get back to the elite level. What we have this year is very substandard. In Bill We Trust, but we are getting it handed to us every game because of poor coaching. The good news is there will be some good candidates out there next year. We'd all love to have Charlie Weis back as the O Coordinator. But, Gary Kubiak might also be available. Maybe there's a chance that Romeo would return as the D Coordinator. But, if not, how about Lovie Smith or Dick Jauron? In other words there are proven coaches that will be available. Let's stop the OJT and bring in some real coordinators. I believe that we have the athletes. Let's give them some Super Bowl caliber coordinators and assistants.Bob Root
The Patriots need a defensive coordinator. Staying within the organization and finding a pawn to run BB's defense has not worked. They need to go out and find someone, like a Ron Rivera, or Greg Williams, or Dom Capers. They need someone who can rally the defense, and get them playing with confidence and swagger. Right now they don't have that, and the defense has an inability to make plays in key situations because of it.Sam Frankel
We got a number of emails like these this week calling for changes on the coaching staff. The names Weis and Crennel are thrown around a lot. I think there is a chance they would be considered for a possible return. But I don't see the Patriots, under Belichick brining in a big-name coordinator with a different system on either side of the ball. Belichick wants to run his systems on both sides, systems he's had a lot of success with. He's not going to change that and give control over to a coordinator with a different system. It's just not going to happen. On the same note, I don't see any of those "name" coordinators coming in and just serving as stewards to Belichick's schemes. That's why promoting from within has been the choice more often than not. It worked great with Josh McDaniels. In the long run I think it will work great with Bill O'Brien. Maybe you think it hasn't been as great of late. But it's what this team does.
Andy Hart
Many people think that all it takes is a great coach and a great QB to be a SB contender. But the truth is, you are as good as your team. Our draft was solid but not great over the past several years. And that's partly because where we were drafting. As creative as Pats were in the draft they need to do even better perhaps going for quality rather than just value.Jack Bollevue
That's a common thought these days with fans urging the team to stop trading down and to go for more quality than quantity on draft weekend. I have to agree with that sentiment to some degree. This team needs more impact playmakers, especially on defense. While you can get elite players at all spots in the draft – see Asante Samuel or Tom Brady – I think there is a better chance of getting those players higher in the draft. The team has passed on a bunch of players over the years that I think could have and still could help this team. I understand that a lot of the trades have given the team good flexibility and depth. I also understand that the team hasn't had the best success trading up in the draft for guys like Daniel Graham or Chad Jackson. But I'd like to see Belichick try that route again in an effort to land a couple more playmakers in the coming drafts.
Andy Hart
Does Randy Moss still play for the Pats? Matter of fact, do any of our starters even play in the second half? Am I mistaken when I believe the D should not be having to win the game for us against Miami?Pascal Rawls-Philippe
Moss leads the NFL in receiving yards. Had a big play on Sunday, admittedly in the first half, that got the team an early lead. He, like the rest of the team, has been too quiet in the second half in recent weeks. I don't have an answer for it, but I don't think Moss deserves to be singled out for the team's offensive or second half struggles. This team is coming up short right now as just that, a team.
Andy Hart
Wow, no one saw that coming. The bigger problem I see (probably, not sure if its just seeing it on TV) is the lack of hunger in the team. I was watching the Saints game where Robert Meachem stripped the ball intercepted by the defender and ran back for a TD. In the past we have seen Troy Brown, Ben Watson making such plays. It's been a long time since we have seen such a fight given by any Pats player. I still see Brady and few others being hungry, but not sure about lot of others.Karthik Ramachandran
In the past questioning the Patriots hunger and desire would be blasphemous. But not now. A number of players, including Brady, touched on the topic in the postgame comments in Miami. That's a scary thought. This team needs to pull itself together, and fast. But with so many leaders gone from the locker room and so many questions to answer at a very late point in the season I'm not sure that's possible. At least to get the job done quickly and well enough to turn the fading team into a legitimate championship contender.
Andy Hart
I have a message for the players: "WIN OR DON"T EVEN BOTHER SHOWING UP". I'm sick & tired those players saying "WE NEED TO GET BETTER". Well I have a message for the players: "GET BETTER AND STOP TALKING ABOUT IT". All the players have done is talk, talk, talk, talk up to this point & have done nothing & its time for them to shut up & get better. What has happened to Ben Watson? It like they just went away from Watson & you could say the same for Chris Baker. Tom keeps talking about how everyone else has to get better. Well, Tom better start getting better himself & a message to the secondary: "IF YOUR NOT GOING TO TACKLE, COVER, AND LOOK BACK TO LOCATE THE FOOTBALL, DON'T EVEN SHOW UP YOURSELVES". Like I said earlier, from this point on: "WIN OR DON'T EVEN BOTHER SHOWING UP".
Sinclair Miller.
Sinclair, I'm going to go out on a limb here, but you don't sound very happy. (Caps lock means you're yelling, right?) For the most part the bulk of your email is fact. The time for talking is done. The Patriots need to get better at a lot of things right now or the end of the season will come sooner then they think or any of us expected. The only problem I have is that I don't think Brady has excluded himself from any of his comments. He, like Belichick, often begins his criticisms with himself. He says he needs to make better throws and better decisions. He's right. Everyone simply needs to do their job better. A two-percent improvement from every player across the board would do wonders for a 53-man roster.
Andy Hart
I don't know why I always feel a little better about a loss after a day or two. But I don't think all is lost for the Pat's just yet. There are some areas I think will improve even over the last 4 games. We need another receiver to step-up besides Moss and Welker, and Aiken has made some nice plays. Edelman also, so if he gets healthy, I think we could be fine here. We also need better production from the RBs. Maroney has been running hard. I like what Morris gives us, and if Fred Taylor gets healthy, that would help. Brady seems to be back to his old self except in one area: Deep ball accuracy. I think it's coming around, and should continue to improve over the next 4 games. Also, I think the young DBs could look a lot better if we had a pass rush. Which brings me to my question: If Bill Belichick is your head coach, and this is your teams biggest weakness, do you feel confident he can create schemes/looks that can help the defense put more pressure on the opposing QB over the next few games/playoffs? Thanks for all you great work!
Hermey The Great
This is a more positive outlook than most of the emails we've gotten this week. And while I think it's a little rosey, I can't really argue with any of the points. It's all possible. But the biggest question mark is the final part, the pass rush. I don't really think you can expect the team to suddenly improve in that area. There's not much reason for hope in terms of either a change in personnel or a dramatic improvement in production. Unless you are going to sell out with blitzes on every play – clearly putting more stress on an already struggling secondary – I don't see what's going to lead to a change for the positive in the pass rush in the coming weeks. It is what it is, and it's not anywhere good enough.
Andy Hart
Usually after playing 12 games you know exactly what kind of a team you have. This year's team is still a mystery. With a one point win, two gut wrenching one point losses, a three point overtime loss, two blow-out wins, one blow-out loss, and virtually zero road wins after twelve games I still don't know what kind of team we have this year. So, what kind of team do we have?Jim R. *
*Houston, Texas
We have the inconsistent, unreliable, middle-of-the-pack team that you just described, Jim. It's a team that's questioning itself and its own identity as much as we are right now. That's tough to take at this point in the season for a franchise that's usually making an all-out push toward the postseason at this point. But the reality is this team doesn't look much like many of the other teams in the Belichick era. That's not a good thing.
Andy Hart
Hi, our Patriots players are not playing with that fun enthusiasm. They are playing like it's a JOB. Vocal leaders will bring this back out. They need to go back to having fun first....
Chong Her
As we search for the answers to many questions, I don't think you are too far off, Chong. I thought this point came to the forefront in New Orleans after two leaders – Vince Wilfork and Kevin Faulk – did what I thought were somewhat uncharacteristic post-play celebrations. More than showing off, like Ellis Hobbs might, I thought those guys were trying to light a fire among their teammates. It's hard to have fun and play with enthusiasm when things aren't going well. But getting down can only cause things to snowball even more in the wrong direction. I think some of the leaders on this team understand that and are working to avoid it. We'll see how successful they are with that moving forward.
Andy Hart
Just curious on the whole Colts record tying regular season winning streak. Didn't they count the postseason wins on our winning streak? I just had the chance to visit Canton and check out the display on New England winning streak, and they showed the game balls etc from all of those games and included playoff games and Super Bowl victory. Is that the same streak the Colts supposedly just tied and if so why isn't there one loss in the postseason included in there?
Micah Sanguinetti
The Colts just tied the Patriots 21-game regular season winning streak that New England set from December 2006 through September 2008. New England also set a record with a 21-game overall winning streak that included postseason play, from early October 2003 to late October 2004. That's the one you saw commemorated with game balls at the Hall of Fame in Canton.
Andy Hart
Big Fan of PFW and yes there are Pats fans here in the Dakotas. I am wondering if anyone is keeping stats on the throwback uniforms, but from what I have witnessed over the past few years, that whenever NE wears the throwbacks they lose quite often. Is there an easy way to look back over the past 10 years or so to see what the win/loss record is for throwbacks? Hey, at least I'm not complaining about BBs loss of faith in Gostkowski.
Steve Spickenreuther
Steve, this is the kind of info you have at your fingertips if you subscribe to Patriots Football Weekly (1-800-494-PATS or www.pfwonline.com). With the loss in Miami the Patriots dropped to 5-3 wearing their throwback uniforms. They went 2-2 this season, after going 2-1 in 1994 and 1-0 in 2002.
Andy Hart
You really can't say that the offensive play calling is bad when you have almost 450 total yards in a game, but, to me anyway, it seems as though the critical situations are being mis-called. Is it Bill O'Brien's inexperience in this system, or is he maybe getting 2nd guessed? There doesn't seem to be a lot of creativity in the red zone and on goal line either. You got to blame the interception on Brady, he was forcing it to Moss. As far as the defensive calls, they don't seem to be lining up in formations best to stop what the opposing offense is doing. Is this Pees fault? What's your take?
Gary Abrams
Randolph, Mass.
In tough times like these, the playcalling and coordinators on both sides of the ball are often called into question. I have no problem with that. If we're going to question the players then we should question the people putting them in position to make plays as well. I think O'Brien is a very good coach who's going to move up the ladder and impress people in the coming years. Maybe he's learning a bit on the fly here. The only criticism I'd pose to the offensive playcalling would be the seeming reliance on the big pass play. Short yardage or long, at times it seems like they just decide to go deep. And it's not just to Moss anymore, as some complained in the past. Now it's to Moss, Welker and Aiken. On defense, Pees has come under fire at various times over the years. Right now, I think it's as much about talent and a lack of playmakers as anything else. If you don't get any pass rush or any consistent coverage, it's hard to play pass defense. It's hard to be great on defense when your best and only consistent playmaker is your nose tackle. To me, no one on that side of the ball other than Vince Wilfork, including the coaches, has been good enough this season.
Andy Hart
Hey Coach, TAKE THE DARN POINTS!!! Enough already with going for it on fourth down, especially when we can come away with 3 easy points. YOU TAKE THE DARN POINTS!!!
Shane Holmes
It's not to the extent it was in the wake of the loss in Indy, but Belichick has taken fire again for a fourth-down decision. Tony Dungy was very critical of the call on NBC, saying, "Bad football can also be coaching decisions." Obviously in a game that came down to a one-point loss, a field goal could have been the difference. I didn't have a problem with the call at the time. I expected them to get it. I didn't think the game would be in question. I thought, if anything, the only way the Dolphins would hang around would be through big plays and somehow getting in a lucky shoot-out. I was wrong. But I'm not paid to make those decisions, to be right at that time, Belichick is. That's his responsibility and when he's wrong he has to take the criticism in stride.
Andy Hart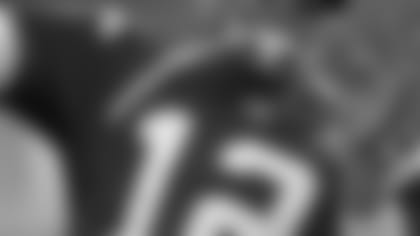 ]()Last year when Matt Cassel was making his improbable run to 11-5,at the end of the season, I had a fleeting moment that he may be like Brady. This year, after watching Brady become totally inept without a serious offensive coordinator, I realized just the opposite--Brady is in fact like Cassel. All great teams come to an end--their coach either leaves (Walsh, Lombardi) or becomes inept (Belichick, Billick), the star becomes less than ordinary (Brady, Moss) and the whole world watches and chuckles. Well, at least the throwback uniforms have seen some light.*
*Michael Gau
Normally these reactionary, negative emails don't make me laugh out loud. But this one struck a nerve. I think it was the matter of fact way that Belichick was listed beside Brian Billick as "inept." And Brady and Moss were included as "less than ordinary." Did you know Brady is on pace for the second best single season passer rating of his career? Or that Moss is 10th in the NFL in receptions while leading the league in receiving yards? That hardly seems "less than ordinary" to me. While I think each player has a share of the blame in the recent struggles, to pretend they're not worth keeping around anymore is a bit much. Thanks for the laugh, though.
Andy Hart
With another disappointing loss in the books it's as good a time as any to look ahead to next season. What changes, players/coaching wise, do you foresee in the offseason? Weis welcomed back to the fold, less trading down in the draft, Maroney on the trading block, a loosening of the pockets to acquire a proven pass rusher and to strengthen the secondary, etc. More than anyone I hope the Pats can salvage this season, but at this rate it does not look good (for them to bring home another championship).
Chris Adamec.
It's hard to look ahead to the offseason at this point, and not just because this season is still very much in play. The spring is going to bring about a very unique time with a potential uncapped year, CBA negotiations, new rules and a lot of different factors. I think all the specific changes you mentioned could be considered. The pass rush would be my biggest area of target, either in the draft or free agency. But all the other factors I mentioned above could affect any big decisions made in terms of player acquisition, so I really do think we need to wait until we get to that point to really break it down.
Andy Hart
After their back-to-back losses I feel as BB may be biting off more than he can chew. I respect him as a coach but don't you think he just a little too much on his plate? Even the best need help from time to time and the loss of so many good coaches from BBs squad has shown. I'm not putting BBs head on the chopping block, but the guy definitely needs some help, especially after some questionable game calls in the past two weeks.
Pat S.
This is a theory many of us posed last offseason through all the changes that took place in the coaching staff and front office. Is Belichick spread too thin? It's hard to know for sure without knowing exactly how much time/focus he spends on any of the various areas. But I think it's a legitimate concern after losing his offensive coordinator, special teams coach and right-hand personnel man. The coaching staff is now filled with a lot of inexperienced bodies, while Belichick also works more closely with new men on personnel decisions. That's a lot of change. Combine it with the poor success on the field and in personnel moves and it makes you wonder if it does tie into Belichick's need to play a greater role in more areas. But in the end, only he can answer that question. While he may never tell us, his moves/changes to the staff could be telling after this season is completed.
Andy Hart
After watching the loss to the Dolphins it is apparent that Bill Belichick's arrogance has cost us yet another game. Had we kicked the field goal instead of going for it YET AGAIN on 4th down we win the game. The object of the game is to score as many points as you can, not to get first downs from 4th downs. Next, stop blitzing every 3rd down!!! Our 3rd down defense is pathetic. Maybe start playing some coverage instead of blitzing every time and we might improve. Our 3-4 defense is pathetic as well. We just don't have the playmaking linebackers we used to. So let's switch to a 4-3 since we at least have some decent linemen. Take away Belichick's playcalling. Passing every down no longer works like it used to. We have to run the ball more to keep our horrible defense off the field. Belichick has gotten arrogant and greedy in his old age and as a result is costing us games. He needs to be fired!!!! He gave us some good years but sometimes you have to trade in that old pickup and buy a new one. Perhaps call up Bill Cowher... There is a good coach.D. Sanchez
Another week, and this is just one of the few over-the-top emails we got calling for Belichick's job. At least this one served up an option – Cowher. I don't agree with it, but we do have the rule that if you are going to ask for Belichick to be fired you have to suggest a replacement.
Andy Hart
OK, so last week was defense, but the offense didn't dazzle either. This week it was all on the offense if you ask me. They looked like they were in a daze on the bench and still can't win on the road or play in the 2nd half. At least Cassel had 11 wins, I am starting to doubt that Brady can equal this. What are your thoughts?
Steve Lawlor
The subject line of this email was "What's the excuse this week?" No excuses here. We deal in facts, analysis and opinions. The offense wasn't good enough in Miami. The defense wasn't good enough in Miami. There's plenty of blame pie to go around and plenty of guys to eat it. (Although I think I liked it better when the players were eating Humble pie rather than blame pie.) As I said earlier the only guy I think has done his job at an elite level consistently all season is Wilfork. And you're right about the win total. We all assumed that a return of Brady, despite a much more difficult schedule, would equate to more wins. At this point Brady needs a Matt Cassel-like four-game winning streak to reach 11 wins. That's pretty stunning at this point. Even more stunning is that many fans think getting those four wins against the Panthers, Bills, Jags and Texans might be difficult. Hard to argue against that, since two of the game are on the road. Wow!
Andy Hart
Assuming Ndamukong Suh is coming out, is there a chance we get him? He's a beast and reminds me of Richard Seymour.
Dan
Austin, Texas
Suh could be the No. 1 overall pick. He's riding high right now after his explosion against Texas and earning an invitation to the Heisman ceremony. I doubt the Patriots would trade up that high to get him, even if the team had the ability to do so.
Andy Hart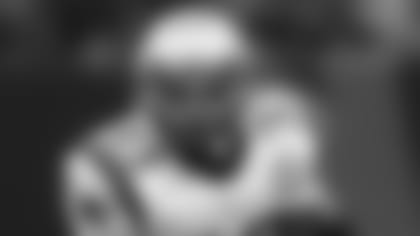 ]()Is there a player or a coach on the team who was not picked by BB since he took over?*
*Ben B.
Kevin Faulk was drafted under Pete Carroll. Dante Scarnecchia and Ivan Fears were on the coaching staff when Belichick arrived. That's it.
Andy Hart
As a Patriots fan for all 34 years of my life I have seen many great times and far too many bad times. But I have never been so upset with stuff that I hear about this team. Let's get one thing straight, they are 7 and 5 right now and an OT loss IN Denver and a horrible PI call and a bad spot in INDY away from being 9 and 3. The only "bad" loss was against the Saints. Yes this team has problems but so do all the other teams in this league. Every time we lose a game all the fans want the coach gone and say Brady is washed up and media has a field day ripping this team apart. So if you are one of the fans that have only come on board in the last 10 years you can go ahead and crawl back under that rock until early February when this team is once again playing for another Super Bowl. While I know that may be a reach at this point, that is how a true fan should always feel about their team.Chuck Temple
Figured I'd just throw this one in to balance out all the negativity. We don't want to make former Celtics fraud head coach Rick Pitino be right about all the negativity in this town, do we? See, Rick, we're positive region of fans.
Andy Hart
Well, well, well, PFW. How are you doing? It seems my comment last week was not posted when I clearly defended Maroney and his legitimacy as our #1 back. So now he has 8 TDs in 6 games ain't that something? Anyway, my question is are you, PFW, finally prepared to call Maroney our lead back on the Patriots team or you just gonna ignore me again?
Jonathan TRUJILLO
I won't ignore you. (Why are you yelling your last name?) If you want to promote a guy who is averaging 3.9 yards a carry as the poster boy for "lead back" then I'll let you do it. I don't think Maroney has had a great year. He leads the team in carries and yards, mostly because Sammy Morris and Fred Taylor have been hurt. Sure his eight touchdowns are impressive. His fumbles in three straight games were not. He's not an elite running back. He's not what he was supposed to be as a first-round pick. But he's what the team has right now. We'll see how the carries are distributed down the stretch with Morris back and Taylor getting closer to a return.
Andy Hart
I have watched the offense deteriorate steadily this year, I just believe Tom Brady is either preoccupied or does not have it anymore. He may be putting up stats, but I am not seeing the leadership from him as was the case in the past. One thing that stands out is the lack of a running game. For sanity's sake dump Maroney, he stinks and has not shown anything to make anyone believe he is going to get better. 3 years have come and gone since he has been drafted and there is always an excuse, he is hurt, his head is not in it the passing attack took over etc. Enough excuses, this guy cannot get it done, and I think trading Tom Brady at this point would not be a bad idea either, yes he has won championships in the past and was a great leader on this team, but that spark is gone, and I think we need to start rebuilding, trade Brady, trade Moss, and stock up on some good draft picks to put together a competent core of linebackers, and develop a good pass rush that is also lacking. I said it at the end of the draft this year, that this was going to be a long season (and not calendar wise) and I was laughed at by the writers who hosted the draft show. The Patriots need to get back to the form that won them titles, play-action offense and a good defense.
Thomas Whitehead
Like so many of our "ASK" PFW emails this week, this one lacked a question. Just a guy looking to run Brady, Moss and Maroney out of town. Going so far as to blame Brady's leadership on the lack of a consistent running game. Boy, that's a great way to jumpstart the offense, by trading two future Hall of Famers. Sorry if we laughed at you on the draft show, seeing as you want to trade Brady and Moss we should clearly take you much more seriously. Just wonder what you'd be saying if the team wasn't sitting atop its division and set for another playoff appearance. Imagine if you were a fan of the Chiefs, Browns, Raiders, Lions, Bucs or the other teams that aren't even competitive. How negative would you be then? I think the negativity you are bringing to the table is exactly what Rick Pitino was talking about. And you know what he said about that negativity.
Andy Hart
Is the quarterback allowed to tackle a defensive player who makes an interception? Obviously he is; so why is it illegal for someone to gently stand next to him to make sure he doesn't sprint down the field and make a tackle. I understand why we can't allow the quarterback to get laid out away from the play, but Vince barely touched him.
Andrew Grigg
Andrew, the play you are referencing where Wilfork was flagged for gently pushing Chad Henne in the Dolphins game was simply a bad call. The quarterback can make the tackle. The defenders can block that quarterback. I saw the replay and there was no penalty. The official blew it and I've yet to hear anyone tell me otherwise.
Andy Hart