I saw on the news Sunday night that the ticket to the record setting Pats-Dolphins game contained some hidden signs of the streak. Where can I find a copy of this ticket, or a picture of it? Thanks, and keep up the good work.Pat Y.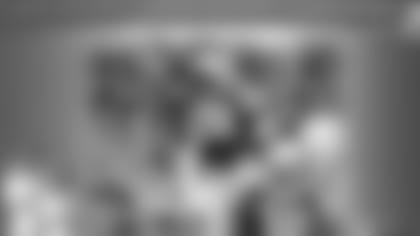 ]()The ticket has Tyrone Poole (38) and Eugene Wilson (26), whose individual numbers add up to 19 (3 8 2 6). The official in the picture is wearing No. 19 and on the wall behind the photo, it says, Sec. 19 in a Row spread out across the ticket. Here it is to the right.
I have to go to the local sports pub to watch the game (too many trees for Direct TV). Anyway, Is P.K. Sam ready? Will he make an impact this year? I didn't see him because of the Sports Pub thing. Because we all know we need depth at WR. Also, where is Chas Gessner? Thank you and keep up the great work.George
Winter Garden, Fla.
Sorry about your TV dilemma George, but P.K. Sam is a work in progress. I think this is more of a red shirt year for him and if the Patriots receiving corps remained healthy, Sam would never have stepped on the field. Many draftniks suggested that he should have remained in school and that after another year at Florida State, he would have been a much higher draft pick. So the Patriots plucked him in the fifth round hoping he can be a find for the future. Unfortunately, after missing almost all of training camp and the preseason games with a hamstring injury, I don't think he's ready for action even if injuries force him into the mix. That's why the Patriots went out and signed Kevin Kasper to help out until Brown and/or Branch return from injury. Chas Gessner is a member of the Jets practice squad.
So Where was Bethel Johnson on Sunday?
Ken Dupuis
He was inactive presumably to get a fire lit under his butt. He has not been overly productive returning kicks this season, which is his biggest asset to the team right now. He is still inconsistent as a receiver and is the No. 5 receiver on the club behind Patten, Brown, Branch and Givens. Bill Belichick has been unhappy with the special teams and it cost Shawn Mayer his job. Johnson isn't going to be cut, but Bill may have been sending a message, although he refuses to provide details saying only that it was a coach's decision for the Miami game. Also, it looked as though the game plan was more run oriented, meaning that if Bill wanted to send Bethel a message, it was a good game to do it despite the injuries at wide receiver. He probably figured that Bethel wouldn't be overly productive against Miami's corners. I think it was performance and game plan related.
First off, I read Ask PFW every week and you guys do a great job. Is it just me or does Corey Dillon seem to be running very well? I ask because he has, I think, 420 yards rushing in just 4 games, an average of 105 yards a game. Although I think he will be limited this week by Seattle, if he continues at his current pace he will amass 1,680 yards by seasons end. Is Seattle's defense as good as they have started? I ask because I really do not know if they are really that good. Grant you they are a tremendous team, but I think the Pats could exploit some weakness in their secondary. My prediction Pats 27 Seahawks 24
Frank Dumont
Dillon has been tremendous and perhaps the best example of that was his 36-yard run against Miami that very few backs in the league make. He darted outside and broke tackles along the sideline when any one of the defenders who tried to stop him could have pushed him out of bounds. He has been every bit as good as advertised and gives the offense a huge weapon that hasn't existed since the Curtis Martin days. I don't think he'll reach 1,600 yards, but that's probably because I've never seen a Patriots back do that and I'm conditioned to think that can't happen here. Martin's 1,487 yards in 1995 is the single-season Patriots record. Dillon certainly looks like he could break that. I happen to think Seattle's defense is solid even after its collapse last week, but it's no better than Miami's and Dillon ran well against the Dolphins. The Seahawks are an aggressive ball-hawking unit that will pose a formidable challenge especially given New England's injury problems at receiver that could prevent the offense from exploiting the weakness you point out.
Has there been any recent info on Cedric Cobbs? If or when he might make it to the field?
Blake Ingle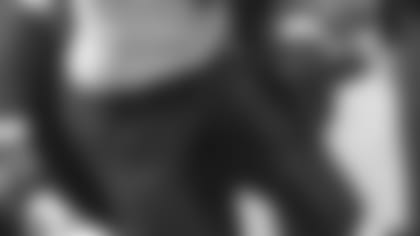 ]()Cobbs is on the Physically Unable to Perform list and is eligible to be activated or to begin practicing with the club following the Seattle game. Once he starts practicing, he can do so for 21 days without being activated, although he can be moved to the 53-man roster at any point during that time. After 21 days, the team has to activate him, release him or leave him on a reserve list that would eliminate his chances of playing this season. He could be left on PUP until Week 9 in which case a final decision on his status could be made no later than Week 12.
Has anyone noticed that Ty Warren is quietly sitting at or near the top of the Patriots D-linemen in terms of tackles so far this season? Would you consider him one of the team's unsung heroes, or is the jury still out?
Ken Whiteside
Clebration, Fla.
Warren's 19 tackles is second among defensive lineman behind rookie Vince Wilfork's 21 and is seventh on the team. That is solid production, but I will say that Warren hasn't shown up with any big plays and I think that's what you would expect to come next in his development. I think he is still learning the techniques and is becoming a productive player, but it will soon be time for him to start making the types of plays that make a guy "show up." Consistency is more important for him at this point than big plays, but at some point you want both from a 13th overall draft pick.
When is an offensive lineman eligible to catch a pass?Nathan Graf
Seven offensive players must be on the line of scrimmage on every play. There are five offensive linemen and then some combination of two other players (backs, receivers and tight ends). Now, only the outside player lined up on the LOS is an eligible receiver. So if Deion Branch is split wide to the right, no other player lined up on the right who is on the line of scrimmage is eligible. So a slot receiver to the right, or a tight end to the right would have to line up a yard or so off the ball to be eligible. So for a lineman to be eligible, assuming he is lined up on the line of scrimmage, he must be the outside player on the line of scrimmage on his side of the formation. So let's say, Branch is split wide right and lined up on the line and Troy Brown and David Givens are in the slot right (lined up off the ball) while tight end Christian Fauria is on the line to the right next to the right tackle. The five offensive linemen, Fauria and Branch make the seven players on the line of scrimmage and Fauria would be ineligible. But Matt Light, in this instance, is the outside player on the line of scrimmage to the left. He is an eligible receiver in that situation as long as he reports his eligibility to the official before the play. That's necessary because of the NFL's number rules. It's why No. 90 Dan Klecko has to report to the official that he is eligible when he comes in at fullback. Light could also be eligible in a situation where the receiver to his left is off the line. Again, he would have to report as eligible. I hope that explains it and that you are not as confused as I now am.
Hey Paul (or Bryan or Andy as the case may be), Thanks for taking the time to respond to my questions and opinions. I can't seem to remember what the deal was regarding the trade of Curtis Martin to the Jets? Was it for all draft picks? And if so who and what have come of that trade? My other question is regarding this term "west coast offense." I know this might be a football 101 question and all the guru's will start muttering but I have yet to get a clear-cut definition of the teams that use this scheme. The one explanation I did get seemed like almost all teams use some sort of version the "left coast." Who invented it? Who uses it? What does it look like? Thanks again.
Hammerin Hank
Hey Hammerin. Curtis Martin was not traded but signed with the Jets as a restricted free agent. The Patriots had given Martin a high tender offer and received first and third round picks in the 1998 draft as compensation. Those picks were used to select Georgia running back Robert Edwards and Michigan fullback Chris Floyd. Bill Walsh invented the West Coast offense and I believe it's centered around a ball control, high percentage passing attack. Walsh's 49ers ran it to perfection when the timing was impeccable with Jerry Rice and John Taylor taking 5-yard slants 90 yards for a touchdown when Joe Montana hit them in stride. It helps to have backs that are excellent receivers out of the backfield and a quarterback that can move and throw outside the pocket. Most of the teams that run it stem from the Walsh system. I don't know if I can tell you every team that runs a West Coast system or variation thereof, but keep in mind that coaches change things and put their own wrinkles into a system. I don't know if anyone runs Walsh's exact system, but here's a few teams that run some form of the West Coast offense: The Jets, Denver, Philadelphia, Green Bay, Detroit, Tampa Bay, Atlanta, Arizona, Seattle and San Francisco. There might be a couple more, but I'm not positive on how everybody labels their system.
Now with Ted Washington gone to the Raiders and the trouble the Patriots are having in stopping the run, do you feel they have what it takes to overcome this problem when they face a good ground game? Now I know they really couldn't stop Travis Henry. Do you feel this is going to be a problem throughout the season and possibly on another title run???
Brian Davis
I am concerned about the Patriots run defense and defense as a whole so far. I don't know if I am holding them to too high a standard, but I don't think they have played overly well despite allowing only 67 points in four games. They have allowed too many big plays in the passing game and have allowed opponents to rush for 122 yards per game. That's not championship-caliber football. Fortunately, they don't have to play for a championship this week, but after four games I think your team identity is formed to some degree and I don't think you can magically cure weaknesses. That said, the Patriots defense is capable of playing better and I think will play better assuming Vince Wilfork continues to improve as a two-gap nose tackle. If the Patriots defense plays the way it has so far, New England will be fighting for a playoff berth (gasp!). Sorry for the blasphemy. Unless it lives off red zone stops and plays incredible defense inside its 20 as it has thus far, the defense, at its current performance level, will not be enough to win a title. If it does play the way it has inside the 20, it will be similar to the 2001 defense that ranked 24th but allowed only 272 points. That's a dangerous existence. But the unit has plenty of playmakers and we all know it's capable of playing better than it has. At some point I would expect to see that, but I haven't yet even while watching some of those playmakers make terrific plays.
I am switching to ask Nick at Boston Globe. I do not want to read mondane football questions or your replies like "sorry, we just do not know Branch's injury". If that's the case, then you are not better than "stupid-and-lazy white men" of intelligence that failed us in 9/11. If you know, but do not want to upset the club, than you are not reporters but counselors doing group therapy for other stupid white men. Sorry I was one of them.
*Adam *
Well Mr. Positive, tell Nick I said hi. He's a good guy. If I knew the extent of Deion's injury, I would tell you. Go ask Nick that one. He's probably at Yankee Stadium for the next couple of days, but go take a shot. I know Deion Branch suffered a knee injury in Arizona and was walking with the aid of crutches the week following. I don't expect to see him out there this month, but that's based on no concrete evidence. Just my hunch. The Patriots don't reveal injury information and the players are instructed not to talk about their ailments. If someone has a relationship with Deion Branch and he reveals this information on the record but anonymously, good for that reporter. I don't have that relationship with Deion and therefore have no further information on the injury. I would assume no other reporter covering this team has said information because I haven't read it anywhere and assume you haven't either. I'm sorry you find our forum "mondane." It's also nice to see you compare it to 9/11 intelligence. We try to provide a service for Patriots fans and I would never encourage anyone to leave our forum for another, but if you must, then I bid you adieu. Good luck and have a great life Adam. Sincerely.