It took a year, but it looks like Redskins head coach Steve Spurrier might now have the type of high powered offensive attack people expected him to bring to the pro game. Scoring more than 23 points a game and averaging an NFL-best 406 total yards of offense, Washington brings a 2-1 record into Sunday's meeting with a banged up 2-1 Patriots team at FedExField.
"There is a very high level of talent on this team," Patriots Head Caoch Bill Belichick said of the Redskins earlier this week. "They have a lot of outstanding players on both sides of the ball and in the kicking game. A lot of those guys were there last year. Some of them have been acquired more recently. It is a very impressive group of talented players and they are playing well."
Many of the additions that Belichick referred to are on the offensive side of the ball. Guys like Trung Canidate, Laveranues Coles and the emerging Patrick Ramsey have helped the Washington attack elevate to an impressive level early this season.
"They have a lot of explosiveness," Belichick said. "They have scored a lot of points. They are pretty much a threat from anywhere on the field. Spurrier likes to air it out and throw the ball but they are also running it well. Canidate is averaging over five yards per carry. It is a well-balanced attack."
After being in and out of the lineup as a rookie a year ago, Ramsey has thrown all 107 of the Redskins passes this season. Through three games the former Tulane star has completed 65 passes for 889 and five touchdowns with just two interceptions for a 95.1 passer rating.
"He is a good athlete," Belichick said. "We are not talking about Donovan McNabb but he can certainly make some plays with his feet and get out of the pocket and buy a little bit of time. I think his main assets are his accuracy and his toughness. He recognizes things well. They have a good passing scheme. Steve does a good job with that and he does a good job of attacking your coverages. Ramsey has done a good job of putting the ball on the money."
But as explosive as the Redskins passing attack is, the New England defense must also be aware of what has been a rather productive rushing unit.
"Defensively you are going to have to balance and do a good job all the way across the board," Belichick said. "They are going to run it and they are going to throw it, it is not like it is going to be one or the other. They will do both. As I said Canidate is averaging over five yards per carry. You don't want to let them get the running game going but at the same time, they are leading the league in pass offense. It's not like they are not going to throw the ball. We are going to have to do a good job all the way across the board. I don't think you can just take one guy away and say, 'Okay we are going to stop Coles.' You have to worry about [Rod] Gardner and all the rest of them. In order to do a good job against a team like this we are going to have to play good team defense. You can't just take one guy out."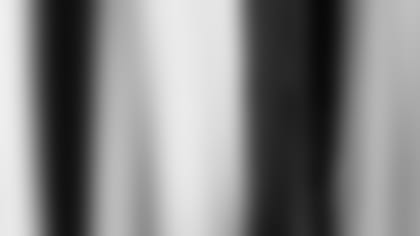 ]()
            Offensively, New England faces a Washington defense that ranks ninth is the NFL and brings a solid group of linebackers to the field. The unit hasn't been dominant, especially considering what could be labeled as a suspect defensive line, but has done enough to keep the team in all of its games.  

"They are a real physical group," Belichick said of the linebackers. "Of course, [Lavar] Arrington is a guy they like to blitz a lot. He's probably got everything you want in a linebacker in terms of size, speed, athleticism, and range. He is a good blitzer, a good tackler, can play in space and can play against all of the big people. [Jeremiah] Trotter is a tough, physical, inside guy. [Jesse] Armstead is real experienced. It is hard to fool him on anything. He reads things very quickly. He gets to the ball and anticipates things very well and is a very experienced player."
So while the Redskins may not be one of the NFL elite at this point, they do pose a strong challenge for an injury-riddled Patriots team. A game that many New England fans probably penciled in as a win before the season now looks like a tough matchup, one that has the Patriots has the underdog.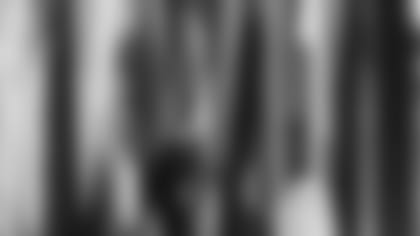 ]()
            **Game numbers and notes**  

Sunday's game marks the Patriots first trip to Washington in 22 years, dating back to a Redskins 24-22 win on Oct. 25, 1981. The drought spans 355 games, during which time the Patriots have played in 32 other NFL cities. … The Redskins lead the all-time series with a 5-1 mark, including a five-game winning streak. … The last time the teams met in the regular season was a Washington 27-22 victory at Foxboro Stadium on Oct. 13, 1996. … New England has won seven of its last eight games against NFC opposition dating back to the 2001 season, including four straight wins. … The Patriots ran the ball for 147 yards last week against the Jets on 36 carries, the second time in three games the team has eclipsed the 100-yard mark. New England topped the 100-yard rushing mark as a team just five times in 2002. … Running back Larry Centers needs just two receptions to move past Steve Largent (819 catches) for seventh place on the NFL's all-time receptions list. … Troy Brown needs just three punt returns to pass Irving Fryar (206 returns) for the top spot on the Patriots all-time punt return list and just 73 receiving yards to move past Jim Colclough (5,0001 yards) for fourth place on the team's all-time receiving yardage list. … Adam Vinatieri is four-for-four on field goals this season and has hit 38 of his last 41 kicks dating back to the 2001 season. He led the NFL in field goal percentage a year ago hitting on 27-of-30 kicks for a .900 clip. … The Patriots held the Jets to just 1-of-13 third down conversions last week, the first time they held a team to just one third down conversion since holding the Jets to a 1-for-12 mark in week two of 2002. … Through three games Kevin Faulk leads the Patriots with 34 carries for 164 yards rushing. He is also tied for a team-high with 10 receptions for a total of 96 yards. … Rodney Harrison and Tedy Bruschi are tied for the Patriots team-high with 19 tackles.