At some point Thursday night, Texans coach Bill O'Brien will probably remember why he and Brock Osweiler weren't the best of fits in Houston. The Dolphins backup quarterback, pressed into a third consecutive start in place of the injured Ryan Tannehill, has played pretty darn well for Miami, but now he has to take his act on the road against the team he struggled to lead in 2016.
Osweiler started 14 regular season-games for the Texans that season and two more in the playoffs, with Houston winning nine of them, despite him throwing 19 interceptions and just 17 touchdown passes overall (he also fumbled six times). The turnovers drove the tightly-wound O'Brien batty, and it was a one-and-done stay in Houston for Osweiler, who arrived in town as the team's new savior but left as something of a punchline.
Houston had to suck it up and basically pay the Browns to take Osweiler off its hands via trade in the spring of 2017, but everything worked out for the best for the Texans when Deshaun Watson fell into their laps in the that year's draft. Watson isn't lighting it up production-wise of late, but Houston is winning and that's absolutely all that matters.
If Osweiler is out for revenge in Houston, he faces an uphill battle this week against the surging Texans. Miami is missing receivers Albert Wilson and Kenny Stills due to injury, forcing the Dolphins to resort to getting the mothballed DeVante Parker on the field for one of the few times this season.
"We don't have any more receivers, so I'm sure he's going to play,'' said Miami coach Adam Gase of Parker, in something less than a ringing endorsement.
Miami at Houston isn't a particularly glamorous matchup for prime time, but both of these clubs made the AFC playoffs as recently as 2016 and have legitimate designs on returning. With no World Series to divide our attention, we'll tune in to see if Osweiler can play Brock Star, or morph back into the mistake-prone passer who gave O'Brien fits of agita.
Last week: 8-6 (.571); Season: 67–38 (.638).
Miami (4-3) at Houston (4-3)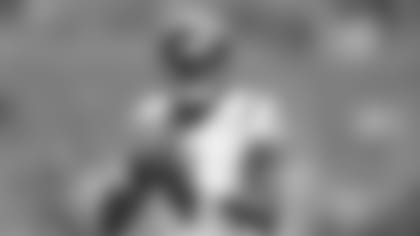 Barring a tie, one of these AFC playoff contenders is going to win its fifth game, getting halfway home to a 10-6 record that should deliver a postseason berth and qualify as a successful season. The Dolphins won three in a row to start their schedule, but have since slumped. The Texans lost three in a row to open the year, but have since rallied to four consecutive wins. Playing at home, with injury-depleted Miami traveling during the short week, Houston will keep its mojo going behind another stout defensive effort.
Philadelphia (3-4) at Jacksonville (3-4) in London
Call it the "Underachievement Bowl'' or the "Hangover Bowl,'' the Eagles and Jaguars have both lost their way after last season's deep playoff runs got them to the final four, and beyond in Philly's case. The Blake Bortles benching drama in Jacksonville isn't a good sign at all, but I'd be more worried about what has happened to the supposedly elite defense if I were a Jaguars fan. The Eagles are going to get better, but I'm not so sure about Jacksonville. Desperation will be in the air in London, with both teams currently seeded 11th in the playoff races in their respective conferences.
New York Jets (3-4) at Chicago (3-3)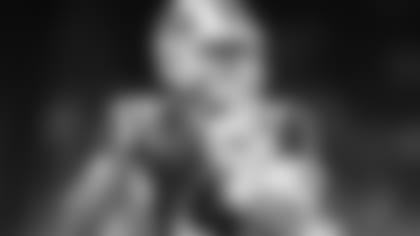 The Bears need a big bounce-back performance at home after finding ways to lose close at Miami and against New England the past two weeks. Chicago won't stumble against three consecutive AFC East foes, and I'm expecting Jets rookie quarterback Sam Darnold to have a long day with a couple of costly turnovers against a Bears defense that re-asserts itself.
Washington (4-2) at New York Giants (1-6)
The Giants can claim they're not waving a white flag on their season all they want, but actions speak louder than words. Trading cornerback Eli Apple to New Orleans and defensive tackle Damon "Snacks' Harrison to Detroit this week tells you it's on to 2019 in Gotham. As it should be, because this year's Giants aren't going anywhere but last place in the NFC East. Washington can make it an unheard of three wins in a row, forcing us to view them as one of the more surprising success stories of the season's first half.
Cleveland (2-4-1) at Pittsburgh (3-2-1)
These two AFC North rivals appear headed in opposite directions, and the Browns aren't catching a break in playing a second consecutive road game and then facing Pittsburgh coming off its bye. Rest assured that tie these two played to in Week 1 will not be repeated. The Steelers are starting to put it together, while the Browns show signs of unraveling with back-to-back losses to the Chargers and Bucs.
Seattle (3-3) at Detroit (3-3)
Both clubs need this win to climb over the .500 mark and it feels like the biggest toss-up of Week 8 to predict. The Seahawks are rested after their bye, but the Lions have built some decent momentum in the past month, winning three out of four after their dismal 0-2 start. At home, with its new-found running game dominance, Detroit should be able to treat the Ford Field faithful to the win, beating yet another Super Bowl-winning coach and quarterback tandem in the process (New England's Bill Belichick and Tom Brady in Week 3, Green Bay's Mike McCarthy and Aaron Rodgers in Week 5).
Baltimore (4-3) at Carolina (4-2)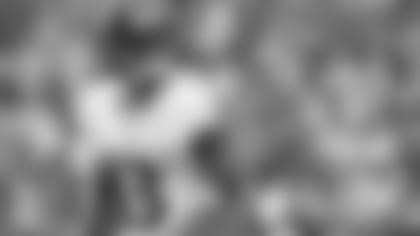 If the Ravens are who I think they are this season, they'll find a way to gut out a tough, low-scoring road victory and make up for last week's bitter home loss to New Orleans. It's going to be a combination of great defense and kicker Justin Tucker doing his thing for Baltimore, and that'll make for an easy story to write. The Panthers got a boost from last week's massive comeback win at Philadelphia, rallying from a 17-0 fourth-quarter hole, but the Ravens need this one and that should bring forth their best effort.
Denver (3-4) at Kansas City (6-1)
And so another John Elway-selected quarterback bites the dust with this week's bizarre Chad Kelly saga. Can we all just agree that a Monday-night Halloween party is a bad idea, even if NFL players do have Tuesdays off? This an AFC West rematch, and Kansas City actually trailed Denver by 10 points in the fourth quarter in Week 4, before Patrick Mahomes led the Chiefs to the 27-23 win with a pair of late touchdown drives. It won't be that close this time around, in Arrowhead Stadium. The Broncos aren't playing the Cardinals this week, so no more 45-10 partying for Vance Joseph's team.
Tampa Bay (3-3) at Cincinnati (4-3)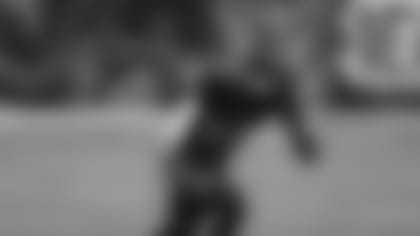 The Bengals were embarrassed by the Chiefs on Sunday Night Football, but when has Cincinnati ever risen to the occasion in prime time? Okay, the Bengals beat the Ravens at home on Thursday night in Week 2, but that was the exception not the rule. The Bucs can put up some points, but the Bengals can too. Cincinnati wins a shootout and goes into its bye week with a solid 5-3 and at least a tenuous grasp of an AFC wild-card slot.
Indianapolis (2-5) at Oakland (1-5)
I wouldn't pick the Raiders to win an intra-squad scrimmage at this point. They've traded Khalil Mack and Amari Cooper, and everyone else in the locker room probably thinks they're next. And then there was the Derek Carr drama, which does nothing but wastes time and energy that should be spent focusing on how to beat the Colts. Indianapolis isn't a lock to win, but the Andrew Luck-led offense will score enough to handle the rebuilding Raiders.
Green Bay (3-2-1) at Los Angeles Rams (7-0)
Hey, the Packers are playing back at the Los Angeles Coliseum, where they won Super Bowl I in January 1967. Alas, that bit of history probably won't help them much this week, because they're taking on the undefeated Rams, who look ready to make a little history of their own this season. This has game of the week potential and it'll live up to it, with Los Angeles matching the Packers point for point, and then just a little bit more.
San Francisco (1-6) at Arizona (1-6)
I saw on Twitter where the one-win 49ers are about to play the NFL's other one-win teams in the next three weeks: the Cardinals, Raiders and Giants. Should make for a pretty bad stretch of football in San Francisco, in this season that once held such promise. Even with a new offensive coordinator in Byron Leftwich, I'm not making the mistake of picking Arizona again.
New Orleans (5-1) at Minnesota (4-2-1)
The Saints return to the scene of the crime, playing on the same field where their season died in such cruel (and miraculous) fashion in last January's NFC Divisional round game. New Orleans barely escaped last week at Baltimore, winning in impressive comeback style against the rugged Ravens defense. An improving Vikings defense awaits this week, and Minnesota will make the one play on that side of the ball that decides matters in the fourth quarter. This one will have a playoff-like atmosphere and again the Vikings will prevail in dramatic fashion.
New England (5-2) at Buffalo (2-5)
The Patriots are a mind-boggling, parity-defying 30-4 against the Bills from 2001 on, including a 16-1 mark in Buffalo. The Bills have certainly played New England tough at times, but it's near impossible to create a scenario where Buffalo pushes the Patriots this week while starting journeyman Derek Anderson at quarterback. The Bills have the league's lowest-scoring offense (11.6 points per game), are being single-handedly out-scored by Rams running back Todd Gurley (88 to 81), and have already lost this season by scores of 47-3 at Baltimore, 22-0 at Green Bay and 37-5 at Indianapolis last week. New England meanwhile is rolling offensively and on Monday night can become the first team in league history to score at least 38 points in five consecutive games.