In a somewhat clairvoyant move, Tully Banta-Caindecided not to sell his New England home two years ago.
After signing a free-agent deal with his hometown San Francisco 49ers, the former Patriots linebacker returned to the area where he was raised. But the homecoming reception wasn't quite what Banta-Cain had expected.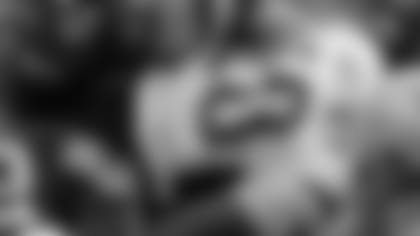 ]()"It just didn't work out," he conceded recently. "Taught me some lessons about the game and the business, and it definitely recharged my hunger to want to re-prove and establish myself in the league."
So, after entertaining a few offers from other NFL clubs this offseason, Banta-Cain decided to return to the team that gave him his NFL start six seasons ago. And he's moving back into the same house.
"Other than some cobwebs and some heat being turned off, everything's the same," he said with a smile.
What's changed, of course, is Banta-Cain, who insists he has no regrets about leaving the Patriots.
"I think that was a chance for me to see two sides of the coin. Coming from this organization, going to that one. I got to see the difference. And it was an opportunity to play on the West Coast, go back home to my family and friends.
"But if anything, it boosted my career … I think I'm smarter now," he continued. "I'm more experience, more seasoned as a player, a veteran. I've gotten to play more snaps in a different conference. I learned a lot of things that I got to learn from other coaches than New England, so I got a different angle on the game."
In San Francisco, Banta-Cain was exposed – sometimes literally – to the fiery personality of head coach and former Chicago Bears linebacker Mike Singletary. The differences in coaching style between Singletary and New England's Bill Belichickwere immediately evident to Banta-Cain.
"Singletary, his approach to the game was as a player, he could talk and relate to you and visibly show you. He can get in a stance … he's still got it. He can move around. In that aspect, he's a player's coach.
"Belichick is a genius. He's an Xs-and-Os schemer, he knows the game inside-out. So, from that standpoint, he's more cerebral about the game. He can teach you a lot more than you could even think of."
With two of the more recognizable and accomplished names in NFL history as his professional head coaches, Banta-Cain feels blessed as he begins his seventh NFL season, adding that he's basically the same player, only "a little wiser."
He hopes to use his newfound wisdom to help himself win a job with the Pats this summer in training camp. Exactly what role he'll be asked to play remains unclear, but he acknowledged that the trade of veteran outside linebacker Mike Vrabelto Kansas City has created an unexpected opportunity for Banta-Cain.
"It did. That was a big shock. [New England] brought me in here and, in my mind, I think I'm backing him up, that I'm helping out the defense as a spot-duty guy. When he left, I'm thinking, 'I guess I've really got to step my game up.' Because he was like a coach on the field and a leader in the locker room. He's greatly missed. He's a good friend of mine, too. That's a tough loss. But with the coaching and players we have, we'll make up for it somehow."
Originally a seventh-round draft choice by the Patriots in 2003, Banta-Cain beat the odds. In his first four years as a pro, he worked his way from the Physically Unable to Perform list as a rookie to a significant contributor on special teams and as a pass-rush specialist for the New England defense. He expects to focus on those same roles in his second go-round with the Pats.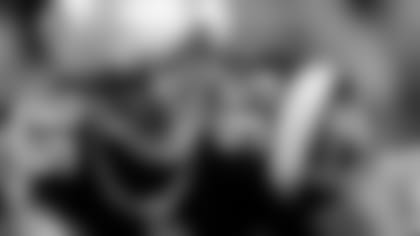 ]()"I could see it being somewhat similar to what it used to be, but I think it's going to really come down to playing itself out," he explained. "There's some good competition at outside linebacker. There's definitely an undercurrent of young guys that have come in here."
"I think they brought me here with that thought that I can get after the quarterback and help out in the kicking game. Those are the two things I'm going to primarily focus on, but I want to be an all-around, every-down starting linebacker."
That could be made more challenging, of course, if predicted events take place. There have been persistent rumors for several weeks that New England is interested in acquiring either Julius Peppersof Carolina or Jason Taylor, the long-time Miami Dolphin who played in Washington last season.
"The offseason is full of surprises," Banta-Cain observed, smiling. "My take on it is I try not to focus on who they bring in or who they let go. I've just got to focus on being the best football player I can be and everything else will take care of itself. I'm going to start with the role they give me and let it play itself out."
And that will happen over the course of the next few months. For now, Banta-Cain is focused on staying in shape and getting reacquainted with his new/old teammates.
"It's good to be back, seeing the guys and everyone remembers me. So, yeah, it's like I never left … I'm in a good place right now."
A place he can once again call home.