It's not often that a rookie punter joins a 10-2, division-leading team entering the stretch run of the NFL season. But that is the situation that rookie free agent punter Brooks Barnard finds himself in with the Patriots. And for the 6-3, 195-pounder out of Maryland there is nowhere else he would rather be.
"There is no pressure on me," Barnard said. "I was called in here to do a job. I am going to come in here and do the best I can. I know the situation and where this team is trying to head in the big picture and I am thrilled to be a part of that. I'm excited about the opportunity and I can't wait to get in there on Sunday."
After spending training camp with the Bears, Barnard has spent the last few months working out, trying out for teams like the Packers, Lions and Patriots, and preparing for an opportunity that he hoped would come this season.
"I have just been staying in shape at Maryland," Barnard said. "It's the northeast so we deal with wind, rain and stuff like that. I've been practicing all the time and just getting ready for a situation like this so once I got that call I would be ready when it happened. I am ready to go.
"To be honest with you, just mentally, I don't see myself as a rookie. I punted all four years in college. I got to get out there and go against [Bears punter] Brad Maynard and go against elite punters in the league. Really I focus myself and I see myself as a veteran so we'll just find out on Sunday what I can do."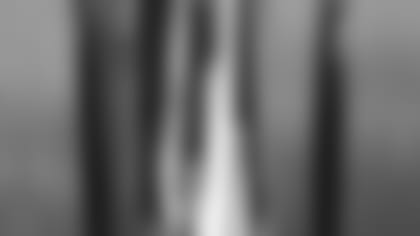 ]()
            One of the key jobs that Barnard may be asked to do on Sunday is hold for field goal and PAT attempts for kicker **Adam Vinatieri**. But just as the rookie isn't overwhelmed by the challenges of joining a playoff-caliber team on the roll toward the postseason, he isn't worried about forming a relationship with the Patriots Pro Bowl kicker.  

"I have to get comfortable with Adam as far as holding," Barnard said. "I have to get the timing down so it will be extra hours this week trying to get ready. I held all four years in college and also in Chicago. It's nothing. You have a job and you go out and do it and that's that."
Vinatieri, a good friend of recently released punter Ken Walter, said the change in the Patriots special teams unit wasn't a surprise but is still tough pill to swallow.
"Ken's a good friend of mine," Vinatieri said. "It's tough. That's this league. It's a tough situation. Hopefully he will bounce back and he'll be all right. I've seen him hit some amazing balls and the last couple of weeks he was trying to get back to that and trying to work to do what he could. It's just a tough situation out there and he was working hard to get there."
Right now though, Vinatieri's job is to focus on learning to work with a new holder. In his first eight seasons the kicker has placed his kicking fate in the hands of just three holders, punters Tom Tupa, Lee Johnson and Walter.
"We'll be trying the new guy," Vinatieri said. "Hopefully he'll be able to get the ball down and do a good job. Lonie [Paxton] and the guys up front do a nice job so I think we'll be OK.
In the end, Barnard is just excited to step on an NFL field and show his stuff.
"I can't wait," Barnard said. "There is no pressure for me at all. I am a rookie so there are not a lot of expectations. However in a situation where you are 10-2 and there is a punting situation occurring here … I can't wait to get out there. I can't wait to get out there and show people what I can do and help this team win a game.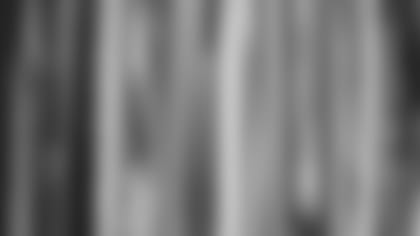 ]()
            A little bit of a rivalry seems to be developing between Patriots strong safety **Rodney Harrison** and Dolphins second-year tight end **Randy McMichael**. The two did some yapping with each other on the field in Miami earlier this year, a game in which McMichael caught eight passes for 102 yards, and the athletic pass catcher passed on his feelings about Harrison through his post game comments following New England's overtime win.  

"It's just that some days you get into that zone and then somebody [ticks] you off and that makes you want to get into that zone even more," McMichael told the Boston Globe following the Oct. 19th game. "Harrison [ticked] me off. He's talking about how I'm overrated. 'I'm sure you're overrated.' But, like I said, he got the last laugh over there.
"Harrison, Marvin…whatever his name is. That's all I know. I can't wait to get some more of that cat, and you can print that. Put that up on his bulletin board.
"He's a garbage player. He's a great player, but he's a dirty player. That's all right though. He got the win. I ain't even going to go into it because I don't want to start no rift or nothing. Let's just leave it at that. He's just a dirty player."
Asked about McMichael's comments Wednesday, Harrison said he was surprised by the remarks but didn't want to get into a war of words with one of Miami's key offensive targets.
"I haven't gotten into anything with him," Harrison said adamantly. "I don't even know the guy. This is the first I have every heard of him.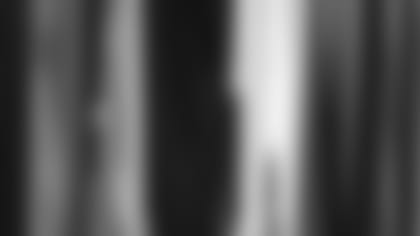 ]()
            "I don't know. He said some comments and then after the game when he saw me in the parking lot he comes up to me and tells me how great of a safety I am. So I mean he tells you guys one thing and he comes up to my face telling my while he's drinking a beer, 'Man you are a good player. You are a great player. You are the best safety I have gone against.' Now he's saying these things. I think he's a very talented guy. I think he's got a great future ahead of him. I just think he needs to just kind of shut his mouth and play football. I mean all that is not called for. I've been in the league a long time. I am a guy that's going to go out there and play 100 miles per hour but I am not going to do my talking through the media. I just go out there and play football. So it's no big, emotional thing for me. It's just the fact that I want to go out there and help the team win."  

Stay tuned, as this heated exchange will likely be continued Sunday evening on the cold turf of Gillette Stadium.
As has been the trend in recent weeks, the Patriots injury report continues to shrink, this time down to just three players. Safety Chris Akins (leg) and wide receiver Troy Brown (leg) are both listed as questionable. Rookie defensive tackle Dan Klecko (hand) is probable after he left last week's game against the Colts with a left hand injury and had the hand and wrist in a hard cast following the game.
On the other hand the Dolphins injury report resembles New England's report from earlier in the season, including 13 different players although the bulk of the players are listed as probable for Sunday's key divisional matchup.
Cornerback Jamar Fletcher (arm) is out and was placed on injured reserve for the remainder of the season. Defensive end Rob Burnett (knee/ankle) is listed as doubtful. Defensive end Tim Bowens (calf) and linebacker Junior Seau (shoulder) are questionable. Fullback Obafemi Ayanbadejo (knee), defensive tackle Larry Chester (quad), safety Brock Marion (finger), guard Todd Perry (elbow), cornerback Patrick Surtain (ankle), defensive end Jason Taylor (shoulder), wide receiver Derrius Thompson (oblique), running back Ricky Williams (shoulder) and defensive tackle Jeff Zgonina (calf) are all listed as probable.
An interesting note on Barnard from his Chicago Bears media guide bio: Brooks Alexander Barnard was named after Baltimore Orioles Hall of Fame third baseman Brooks Robinson. Coincidentally Barnard, a big Orioles fan, will wear number 8 for the Patriots, the same number worn by Orioles future Hall of Famer Cal Ripken, Jr. "It's funny I was supposed to play baseball and things didn't work out so I am here in the football thing and having just as much fun," Barnard said, also noting that the number 8 was just a coincidence. "It just worked out that it came to me. So I am bringing a little bit of Baltimore up here to New England." … There are three ways the Patriots can clinch a playoff berth this weekend. First, New England can clinch the AFC East division title with a win over the Dolphins. But the Patriots can also clinch a playoff berth with a tie, and Denver loss or tie, and either a Bengals or Ravens loss. Obviously the easiest way though is to simply handle their own business and beat Miami