Patriots Head Coach Bill Belichickhas been working through NFL offseasons for more than three decades.
He's been a part of rebuilding teams and trying to defend Super Bowl titles.
He's been through offseasons that predated free agency and lived through the transition to the modern era of the salary cap.
He's been coaching up players in all three phases of the game through the team building process since long before the NFL Draft was a made-for-TV, three-day event.
So while fans seem to get antsy at this time of year, barely a month into the 2010 NFL calendar, experienced NFL decision makers like Belichick know that there is a long way to go before a meaningful football game is to be played this coming September.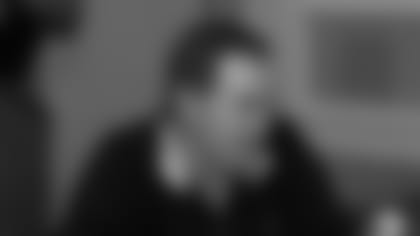 Never blinking in the face of hypotheticals like 'Who would start at wide receiver if New England needed to field a team tomorrow?', Belichick almost always replies simply with the fact that that's not the case, there is no game tomorrow. In fact he alluded to that very point in a meeting with the media at the League Meetings Tuesday morning in Orlando, Fla.
"We don't play a game for a while," he said. "We'll see how the roster develops. Between now and the regular season, there's going to be some transition on the roster. Some people who are on it now won't be on it then. Some people who aren't on it now will be on it then."
When you've seen as much as Belichick's seen, been through as much as he's been through, you know there's no need to rush into decisions or depth charts in March. Each year, each team builds in its own way and eventually plays out its own unique story on the field.
That includes the talent on the team, as well as its internal chemistry. The latter has been a big topic in New England this offseason, coming off a disappointing season in which chemistry was clearly not a strength for the Patriots.
"I think every year is its own year," Belichick said. "Even if you have the same people, it's different the next year. It's different circumstances. You never have the same people. It always changes. Each year each team starts all over again. Each group of people has to form its own chemistry. You can't legislate that."
Throughout the rest his hour-plus breakfasts with the media Belichick touched on a wide variety of springtime topics from what kind of boxer Tom Brady would compare to – "Somebody that got knocked out," Belichick joked – to his thoughts on Florida Gators quarterback prospect Tim Tebow -- "My sense of Tim Tebow is that if you asked him to play nose [tackle], he'd play nose. I think he's a real interesting player. He's a good kid. There is a lot to like about him."
It's a new spring, and yet another NFL offseason. The questions and specific topics are different, but in many ways they're also very much the same. It's nothing Belichick hasn't been through before in his previous 35 NFL seasons.
The league may be changing its postseason overtime rules and the way it runs the draft, but for New England's head coach the goal and the basic process remains the same – building a championship team for the coming fall.
That was true when Belichick was a low-level, nobody assistant with the Colts in 1975. It's true today. Much like you can't rush a fine wine, you can't rush the process of building a football team. No one knows that better than Belichick.
"We need to do a couple things," Belichick said simply.
And to him, given his experiences, it really is that simple.
To see Belichick's meeting with media in its entirety, or to just get a glimpse of his golf pullover, click here.
Bruschi on boardFormer Patriots linebacker Tedy Bruschicontinues to stay busy less than a year into his retirement. The ESPN analyst has been elected to serve on the Board of Trustees of Partners Continuing Care, the non-acute division of Partners Healthcare. Partners Continuing Care consists of both the Spaulding Rehabilitation Network and Partners Home care. Bruschi became intimately familiar with the group as he worked his way back from his 2005 stroke.
"I have a special relationship with Partners Continuing Care, having been a patient at Spaulding Rehabilitation Hospital myself once. Seeing the great people who work there and the amazing things they do to help patients is inspiring," Bruschi said in a press release. "To be able to now serve as a voice and advocate for people facing difficult times like I once did, is truly an honor for me."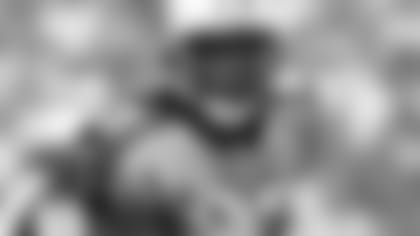 Crumpler signing official* New England officially announced the signing of veteran tight endAlge Crumpler *on Wednesday. The nine-year veteran and former four-time Pro Bowler joins the Patriots after spending the last two seasons in Tennessee. The 6-2, 262-pound former second-round pick spent his first seven seasons in Atlanta where he was Michael Vick's go-to guy. He registered career highs with 65 catches for 877 yards in 2005.
Even after two seasons as more of a blocking force with the Titans in which he caught just one touchdown each year, Crumpler's career numbers rank among some of the best active tight ends. His 13.0 yards per reception trails only San Diego's Antonio Gates among active tight ends. He's also been part of some great rushing attacks, have helped the Falcons lead the NFL in rushing in three of his last four seasons in Atlanta while Chris Johnson broke the 2,000-yard mark with Crumpler's help last fall in the Music City.