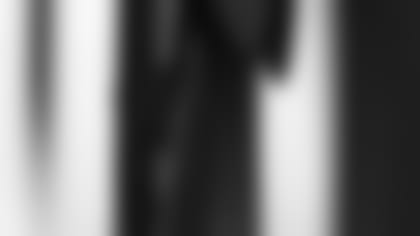 ]()
            Patriots Head Coach **Bill Belichick** spent two hours breaking down film and answering questions for approximately 60 members of the print and broadcast media Thursday afternoon.  

The session took place in the team's auditorium at CMGI Field and showcased not only the coach's well-known skills at breaking down film, but also the state of the art equipment and facilities that are available to the team in its new home.
Belichick began by diagramming some of the fundamental principles of defensive football on a dry erase board and then worked his way through the balance between the assignments in different defensive fronts and the secondary's responsibilities in corresponding pass coverages. Following the 45 minutes of diagramming, Belichick moved on to use film footage from last season's Patriots game against the Falcons to illustrate the differences between defending a more classic drop-back passer and a more athletic scrambling quarterback.
Throughout the session reporters openly questioned Belichick on such things as the options in trying to contain a scrambling quarterback, the advantages and disadvantages of different types of fronts and coverages, how the team uses film as a key tool for game preparation and how much emphasis is put on how a player will fit into the defensive system when evaluating potential new personnel.
Following the film session, the media members were led out onto CMGI Field where the print reporters and broadcast media members battled in a 40 minute touch football game. While both sides showed a great deal of passion and energy, the broadcasters showed more skill offensively and snuck away with a 13-12 win over the writers. Most of the participants seemed to enjoy the game, though some appeared to have underestimated the conditioning necessary for even a touch football game. Thankfully for all involved the water flowed freely on the sidelines and aside from a few bruised egos everyone walked away no worse for the wear.
Belichick quickly addressed the recent health update on offensive coordinator Charlie Weis by saying that he would be handling some of Weis's coaching duties of the quarterbacks as camp begins next week. Weis has been working with the quarterbacks for the last year since the death of quarterbacks coach Dick Rehbein during last year's training camp.