If you've been following the Patriots for the last 20 years, you know the skinny on Coach Bill Belichick's press conferences. Typically, he doesn't say much. So when he brings attention to a particular detail or person, take note.
Last week, after Coach Belichick's team put together its best defensive performance of the season to beat the Arizona Cardinals 20-17, Belichick met the media in a WebEx video conference call. The media asked him about the defense and their adjustments throughout the game.
"It was a challenge the whole game," Belichick said. "But we played them a little better as the game went on. Steve made a couple of good calls that put us in the right defense against a couple of those, as well. That was good, too."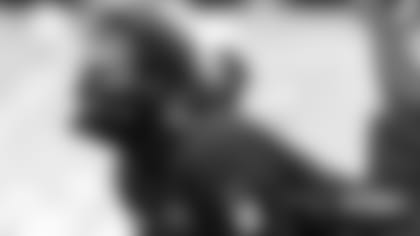 Steve, as in 33-year-old outside linebackers coach Steve Belichick, is who Bill Belichick was referring to. He's the head coach's oldest son who began his coaching career with the Patriots as a coaching assistant in 2012.
Considering the Patriots haven't had a de facto defensive coordinator since 2018, when Matt Patricia was in New England, many outside the organization have wondered who is developing the defensive game plan and who is calling the plays. While Belichick's recognition of Steve doesn't tell us much, it gives us some insight of Steve's involvement with the defense.
"Along with Steve, the other coaches all kind of have their hand in the pot at developing a scheme," captain Ja'Whaun Bentley said on a Webex video conference call. "Obviously with Steve being the main guy that calls the plays, timing is everything as far as play calling is concerned."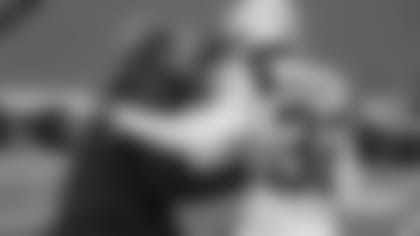 Bentley added that this is not the first year that Steve Belichick has called plays for the Patriots defense, but if you take a close look at the sidelines on game day, it appears that Steve is the most vocal, front and center of the defensive coaches. He is frequently seen communicating with Bill Belichick on the sidelines while many of the other defensive coaches are in position group huddles. It almost seems as if Steve Belichick is the direct line of communication between Bill Belichick and the defense. Steve even interacts with officials on a more frequent basis.
"They have so much experience in our system that they add a lot of value and perspective that not everybody else has," Bill Belichick said of his two sons Brian and Steve. "It's good to see your sons on a regular basis. I wasn't always able to do that when they were in school, whether it be high school, college or whatever, and now that's an opportunity that I really cherish."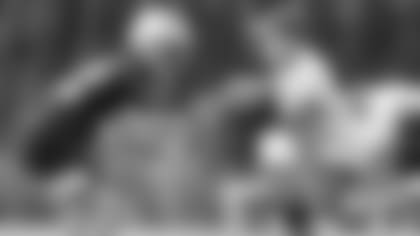 Brian Belichick, the youngest Belichick son, joined the Patriots staff as a coaching assistant in 2016. Prior to the start of the 2020 season, he was promoted to safeties coach, the same position his older brother held from 2016 to 2018. But as far as advice goes, Steve was not about to sugarcoat the reality of coaching in the NFL.
"I think the best piece of advice you can give someone who is young and inexperienced is to shut up and listen," Steve Belichick said.
Tough love and honesty can certainly bring out the best in people. While we may never know what Steve Belichick's exact role is during the 2020 season, the Belichick family tree and Belichick coaching tree are merging before our eyes. There's at least one thing that we can be sure of: last Sunday against the Cardinals, Steve made some great calls and made his dad proud.