On second thought, maybe things weren't so bad after all.
In the heat of the moments following his team's 7-6 preseason loss to Cincinnati Thursday night, Patriots head coach Bill Belichick couldn't seem to find many positives to take away from the game. But with a clearer head after watching the film Friday, he sounded more optimistic about things.
"As a follow up to last night, I thought that, as I said, there were a number of things that we could have done better on all levels, from situational football to just basic execution, certainly the penalties and other little things," he told reporters on a conference call late in the day.
"But within that, there were plenty of good individual performances, or at least things that were maybe four or five good things on one play and then something that wasn't as good, that if we can just get that one thing straightened out, that would make things go a lot better. Hopefully, there were some positive things we can continue to build on — and if we can get a few things straightened out and pull some stuff together — then we can get back to playing a little higher level of football that we need to play."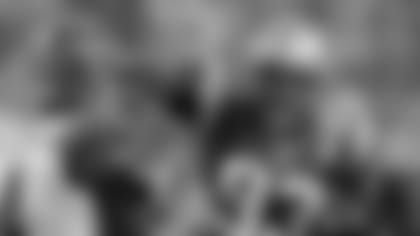 One of the areas where Belichick was particularly pleased was the pass rush. New England sacked Cincy QBs four times on the night.
"It's always good to get negative plays, whether it be sacks or tackles in the backfield or penalties that you cause because of a good play. Those are good. I thought there were times when we had some pressure on the quarterback. It could have been more consistent, more frequent, but we did see some of that. Considering the fact that there weren't a lot of long-yardage situations in the game and [on] several third downs Cincinnati ran the ball, they did a good job of keeping us off balance on that. I thought, given the number of opportunities, we had decent production. But I mean, there's plenty of room for improvement, too."
He also explained why he inserted backup QB Kevin O'Connell into the game on the last drive of the fourth quarter. Rookie Brian Hoyer, who had performed fairly well while dodging constant pressure from the Bengals defense all night, got shaken up late in the game and Belichick didn't want to take any chances with the young signal caller.
But the opportunity turned into a positive for O'Connell, even though he didn't lead his team to a winning drive.

"Yeah, absolutely. It was a very good situation," noted Belichick. "As the backup quarterback, you never know when that call is going to come. It could come in the first quarter; it could come in the last drive. Those guys always have to be ready. It was a great situation. It was a tough one in that we didn't have any timeouts and we needed quite a bit of yardage to get in field goal range. Some of the plays were kind of what we wanted to do from an execution standpoint, but then there were … we had pressure, we got sacked, we had to scramble out of there, so it wasn't the drive we were looking for.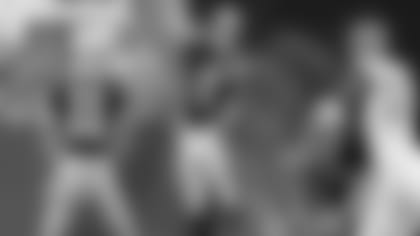 "But ... I think Kevin did some good things on that drive. Ultimately we'd like to have gotten the ball closer so we would have had a chance to at least have attempted a field goal kick, but we weren't able to do that."
Belichick dubbed the loss "a good learning experience" for him and his team. As they normally do the day after a game, the Patriots spent most of their working hours on Friday watching the game film and going through the corrections they need to make.
They'll have an extra day to do that, as their next preseason contest comes next Friday in Washington. The third preseason game is generally considered the most important for any team's starting units, which typically get the bulk of the snaps. The game against the Redskins will likely be the last true test of the preseason for the starters on both sides of the football, so it's essential that they get a good week of practice in and follow that up with a solid performance in the nation's capital.
The game will be broadcast nationally on CBS, with kickoff scheduled for 8 p.m. Eastern.